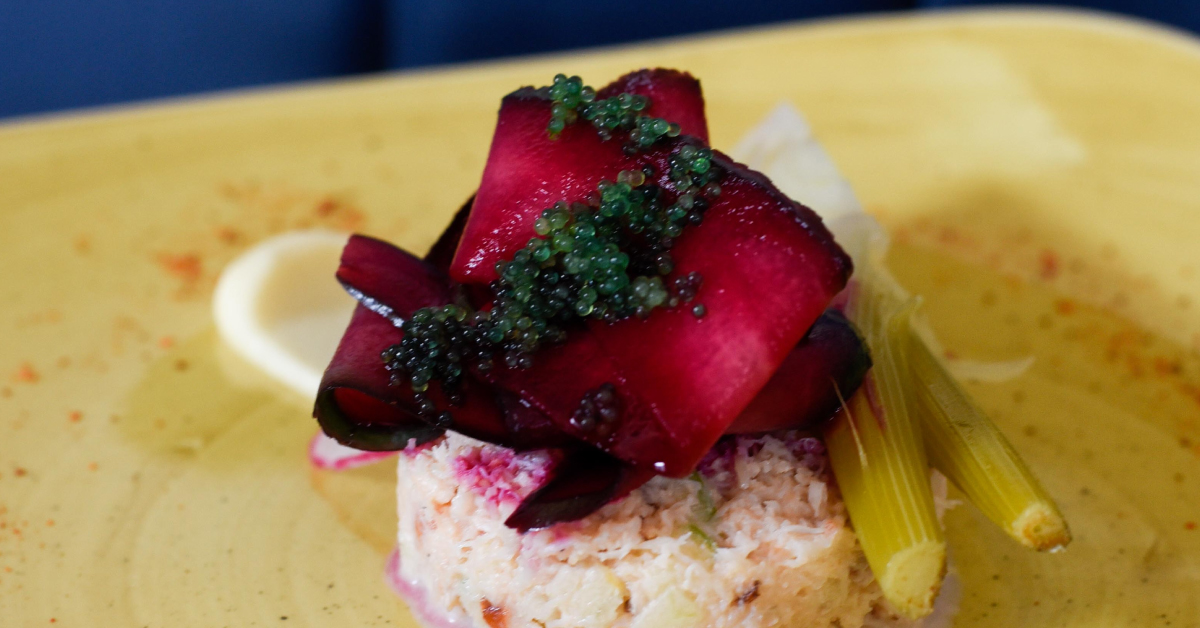 13 SPOTS FOR SOME SCRUMPTIOUS SEAFOOD
Galway's dazzling reputation on the seafood scene is certainly no secret, with restaurants throughout the county receiving acclaim and recognition for their fresh fishy offerings. Straight from the Atlantic to your plate, all varieties of mouthwatering sea fare are served up in style. Whether you're looking for a casual spot to enjoy a wholesome feed, or a more plush place to lap up the luxury, there's plenty of fish in the sea…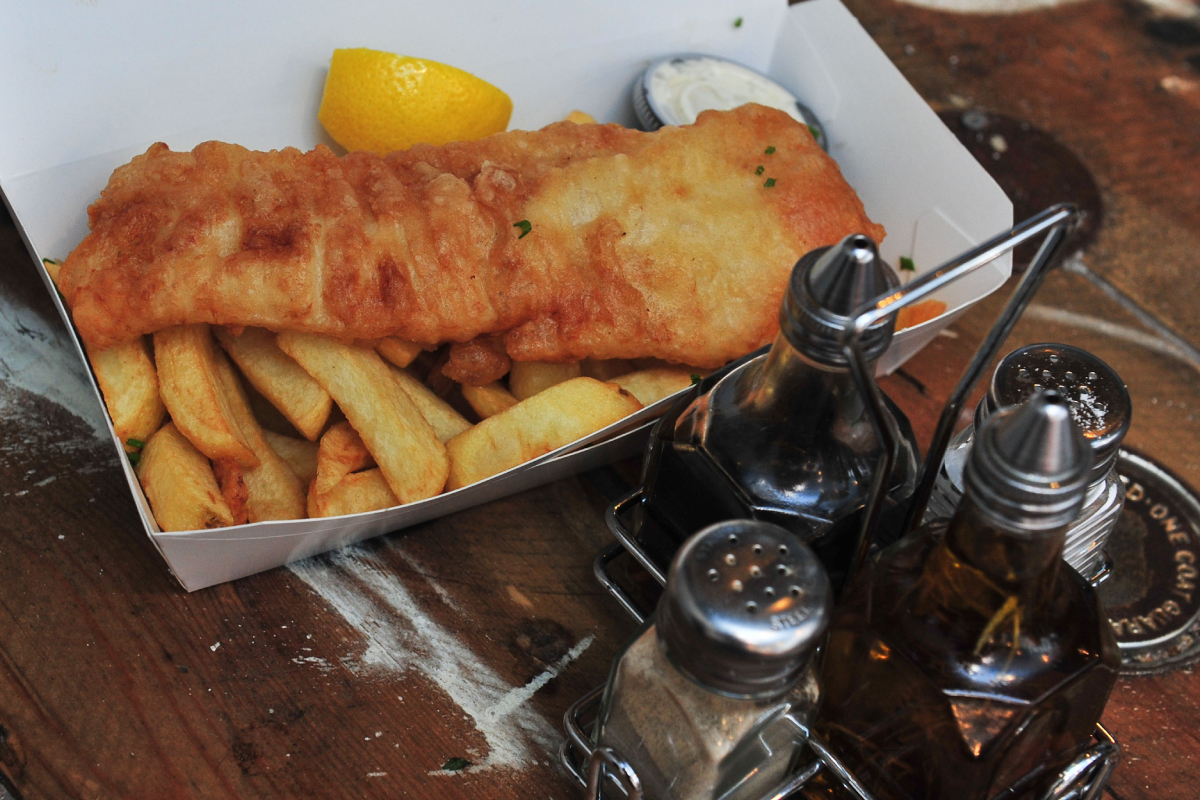 CASUAL CATCH…
HOOKED
The beloved award-winning restaurant in Galway's Westend, Hooked on Henry Street, has been a well-loved facet of Galway's seafood scene for years. Having recently brought their signature fishy goodness to the coastal town of Barna, the good word of their fresh produce has spread. Their in house fish supplier Ali's Fish ensures that they have always got the finest fare and their selection of local vegetables are truly mouthwatering. The seaside sister establishments are seas of blues and whites, maintaining a nautical theme with the odd anchor thrown in for good measure. Make sure to give Ali's Seafood Chowder a try, there's a reason it's world famous!
1 Dock Road // 65 Henry Street, Westend // more here
PÁDRAICÍNS
Hidden away off the beaten track, Pádraicíns offers outstanding views of Galway Bay from the edge of Furbo Beach, sensational seafood dishes and a relaxed maritime theme. You're guaranteed a warm welcome and service with a smile, and their traditional bar is a must-visit for a few scoops post-feed. Cosy and casual, their lounge offers the likes of Connemara organic smoked salmon over beetroot salad, with plenty of other non-fishy options available too. They even offer 'Guinness & Oysters' parties on the shores of Galway Bay, where live Irish tunes and dancers can be arranged. It doesn't get much more authentic than that!
Furbo // more here
MCDONAGH'S
One of the West's most adored chippers, McDonagh's fill the Latin Quarter with a tempting fishy aroma that makes everyone in a five mile radius weak with hunger. We can all admit that three quid is a small price to pay for some of the most delicious chips in all the land and with the crew in McDonagh's peeling their potatoes on site every day, it's no wonder the food tastes so fresh. Their fish, which ranges from salmon and whiting to cod and plaice, is all cooked to order and make sure you get a tub of curry sauce on the side, it's liquid gold.
22 Quay Street // more here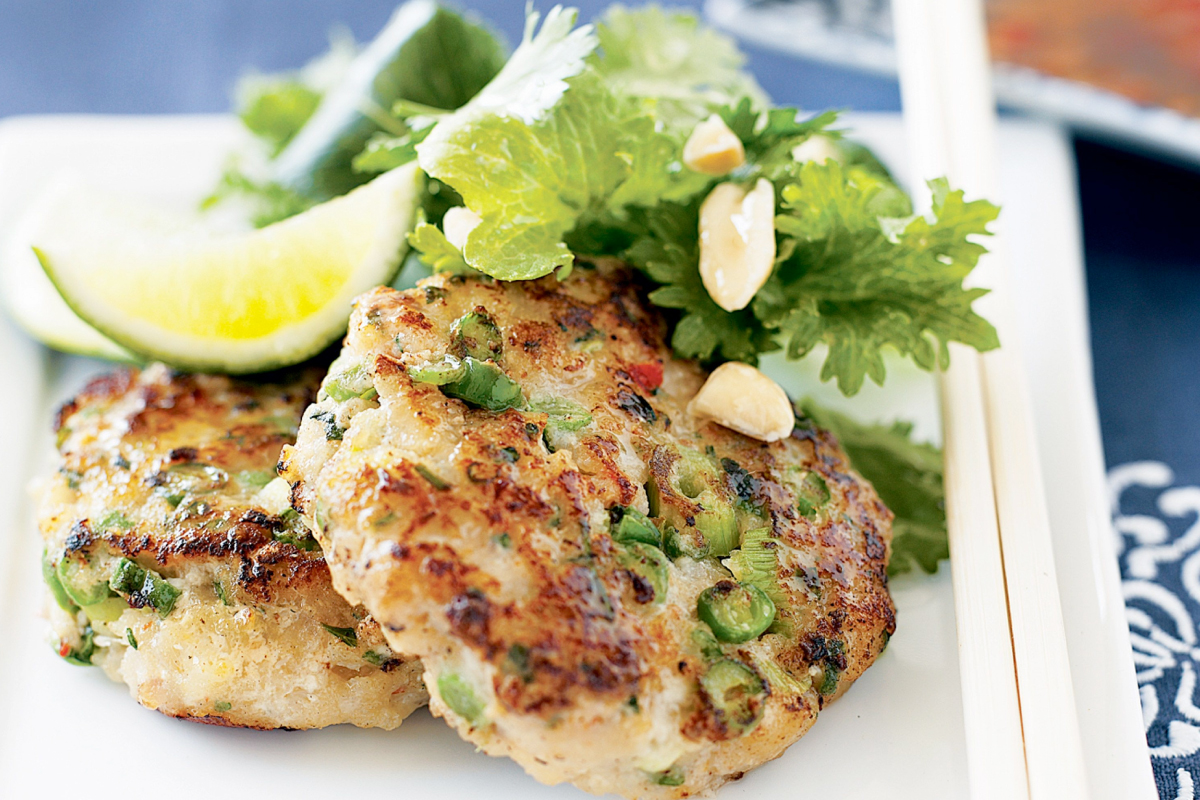 DONNELLY'S OF BARNA
An old established landmark and one of Galway's finest seafood restaurants, Donnelly's of Barna is synonymous with catering, tradition and the true spirit of Ireland. Specialising in freshly caught fish and locally sourced meat, vegetables and salads, each dish is prepared to order and the menu features high points like pan fried crab claws and Neptune seafood treasure. Whether your choose to dine in a cosy snug or their formal dining area, it's always going to be seriously tasty grub.
Barna // more here
MORAN'S OYSTER COTTAGE
Dating back over 250 years, Moran's is a traditional thatched cottage successfully run by a 7th generation of the Moran clan, specialising in (wait for it) oysters! The famous family business are experts in Irish hospitality and their ideal location overlooking Kilcolgan River provide seriously scenic views. Whether you fancy a feed of mussels, salmon, 1.5 pound local lobster, crab salad or their renowned oysters, you won't be disappointed. Attracting visitors from around the world all year round, it's paradise for all you fishy folk.
The Weir, Roymore, Kilcolgan // more here
THE DOCKSIDE DELI
Galway's very first boutique seafood court, The Dockside Deli offers both ready-to-eat and ready-to-cook deliciousness, as well as galway bay experiences and wild atlantic wellness. Providing the finest local, sustainable and ethically caught seafood, The Dockside Deli will give you the opportunity to see over 70 years of specialist skills, processes and techniques in action. Their menu is decked out with a dreamy seafood selection and their hot daily specials will leave you drooling. Make sure to check out their ready-to-cook options to enjoy in the comfort of your own home.
New Docks // more here
VELDON'S SEAFARER
The ideal spot to stop off in for a bit of respite after a trek up Diamond Hill, Veldon's Seafarer provides all the comfort and delicious grub to help you could need after a long day. Right in the heart of Connemara, along the Wild Atlantic Way, this award-winning bar and restaurant is great for a three course meal, a light bite or just a good old pint of plain. Their bar food offerings include an insanely tasty chowder and a tasty seafood platter, while their dinner menu offers a whole host of mouth watering fresh dishes.
Letterfrack // more here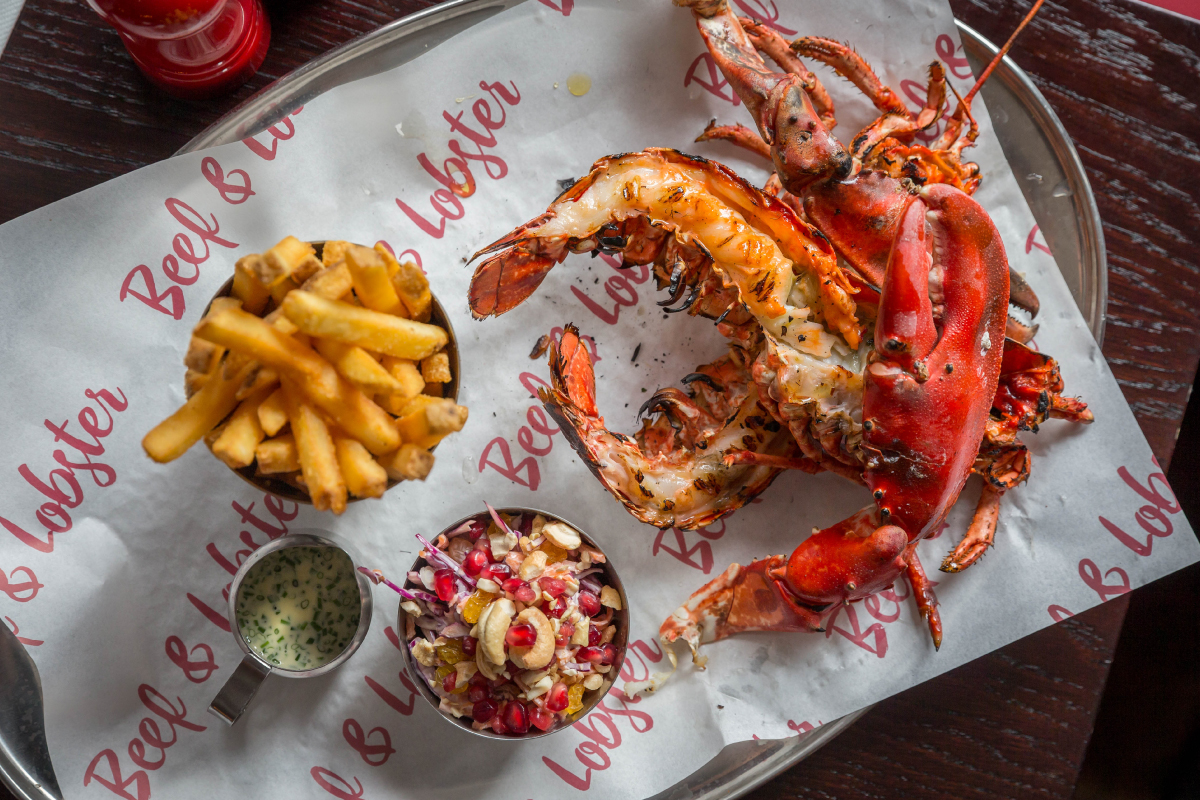 FANCY FISH…
THE SEAFOOD BAR @ KIRWAN'S
A superb spot for a romantic meal, a celebratory feast or just a bit of a treat, The Seafood Bar at Kiran's is located in the heart of medieval Galway. Since 1996, the two-floor restaurant offer modern Irish food made with the freshest local produce with an emphasis on seasonal seafood. With great lunch and dinner menus and the option of set menus, this picturesque eatery is an ideal spot for to celebrate in style and its proximity to the bustling Latin Quarter make is all the more tempting.
Kirwan's Lane // more here
BEEF AND LOBSTER
Serving up the very best steak and shellfish around, Beef & Lobster does exactly what it says on the tin. Located just a stone's throw from Eyre Square, one of Ireland's very best chefs is dishing up mouth-watering dry-aged Irish beef and seriously tasty grilled Irish lobster that will have you drooling all over your menu. With great beer, wine and cocktails all served up in the company of lovely people in a relaxed atmosphere, you already know you'll be coming back for more. It's real value for money too, which is just the cherry on top!
14 Williamsgate Street // more here
ARDAGH'S CLIFDEN SEAFOOD RESTAURANT
The height of sophistication, Ardagh's seafood restaurant pay minute attention to detail and, with hosts and chefs Stéphane and Monique Bauvet personally supervising the restaurant, your tastebuds will definitely be tingling. This multi award-winning restaurant welcome the stunning Atlantic views in through the panoramic windows and their perch above the sea enhances the experience. Renown for their seafood, the lobsters and oysters on offer are so fresh and local they're caught within sight of your tableside window.
Ballyconneely, Clifden // more here
MITCHELL'S RESTAURANT
Run by husband and wife duo Kay and JJ Mitchell, this restaurant is housed in a turn of the century building with an emphasis on stone and wood. Decked out with open fires and an intimate, ambient feel, Mitchell's pride themselves on their use of the finest local produce with most of their fishy fare sourced right on their doorstep. Though they specialise in seafood (their mussels are magical), they've also got meat and vegetarian dishes aplenty. Their wine list is well worth perusing!
Market Street, Clifden // more here
O'GRADYS ON THE PIER
Overlooking the harbour and beach to the distant mountains, Michael O'Grady's stunning seafood spot is incredibly easy on the eye, with a charming, enjoyable ambience to boot. With an aim for his seafood to be "simply prepared and as fresh as my father did it years ago", Michael gives world cuisine its due diligence as well as including tasty daily specials too. There's event a main course tasting trio of seafood, including king scallops, pan-fried sea bass and grilled sea trout.
Seapoint, Barna // more here