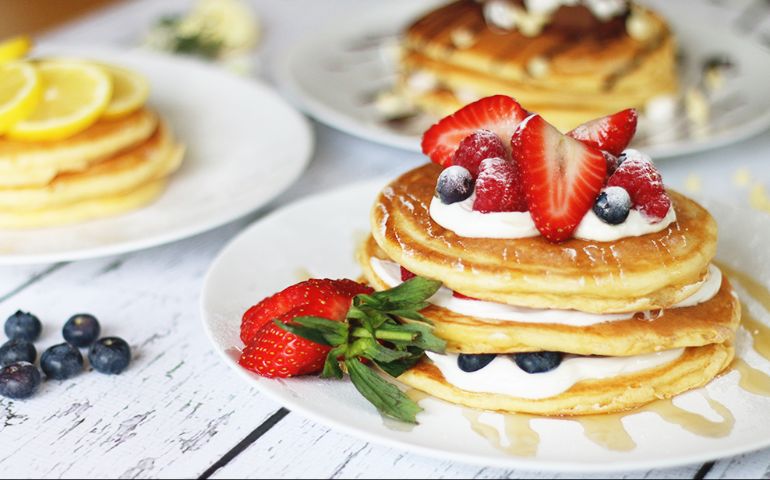 11 places to get pancakes in your face for Pancake Tuesday
Pancake Tuesday — a day dedicated to stuffing yourself with pancakes, syrup, Nutella, sugar and lemon. Basically heaven.
We did our research, and Pancake Tuesday, or Shrove Tuesday, is traditionally the day you pig out and get rid of all your butter and flour and eggs before Lent starts the following day. But if you just like pancakes, that's cool too. Pancake Tuesday is for everyone. We're just waiting for it to become a national holiday.
Here are some of the best spots around town for getting your pancake fix!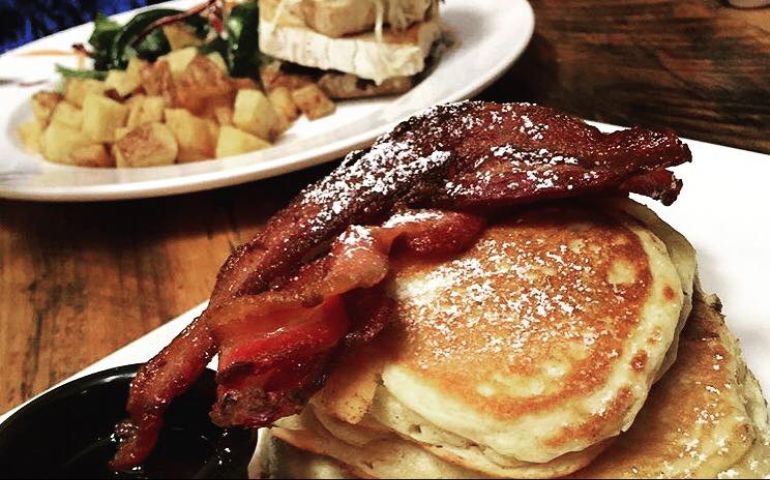 Dela
Their pancakes come two ways. The first, with maple syrup and several crispy rashers and a bit of berry compote, which is a classic that never fails. Or the fully hedonistic and delicious option with butterscotch sauce, honey glazed walnuts, orange, and berries. Either way, you're in for a treat.
more here
---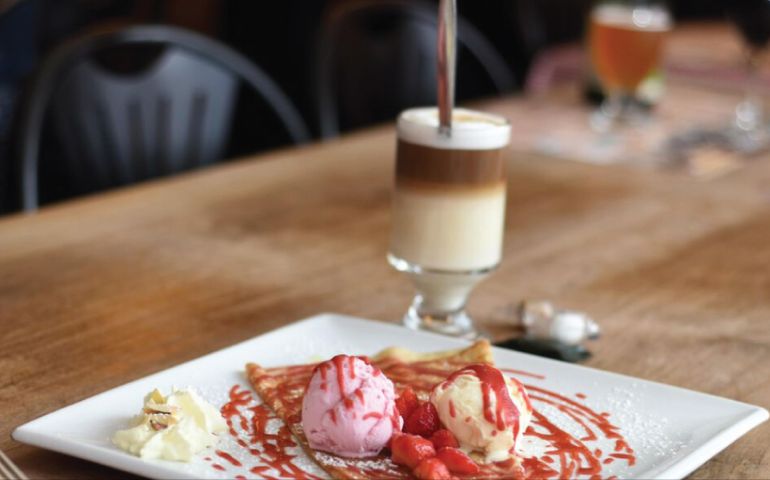 Java's Creperie
For a classy, French-style Pancake Tuesday, head to Java's. You can go sweet or savoury — the choice is yours. Our favourite is the Black Pudding, Apple and Fried Onion savoury crepe… (Sounds questionable, but it's verified delicious.) Or one of the sweep crepes with ice cream. Mmmm.
more here
---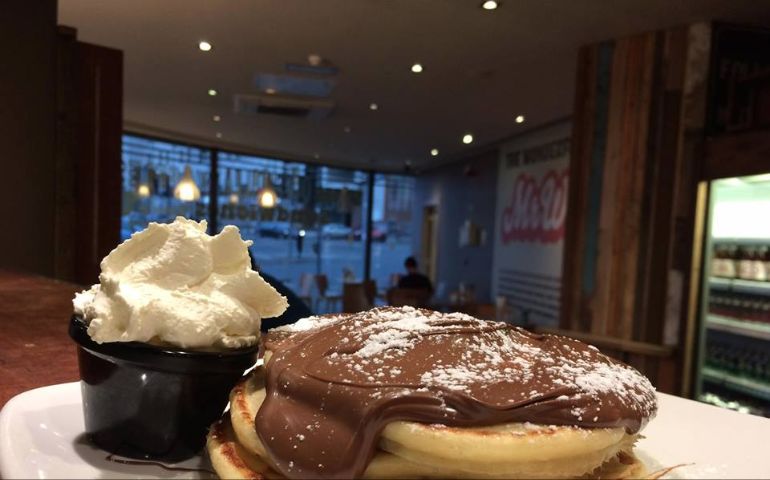 Mr Waffle
At Mr Waffle, they call Pancake Tuesday "the greatest day of the year, after Christmas" and we have to agree. They'll be busting out pancakes with all the goodness you've come to expect…. Nutella, strawberries, lemon and sugar, cream. The works. And all the sales on premade pancakes will be donated to ACT for Meningitis!
more here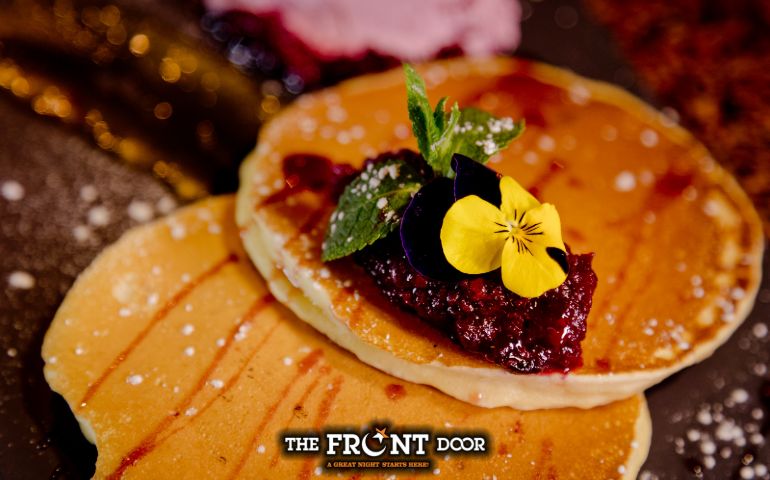 The Front Door
This is not a drill!! The Front Door are going all out this year with their gin pancakes… yes you heard us correctly, we said gin. Pop in after 12pm to test out their fluffy pancakes with a Pink Beefeater Gin London Infused Wild Berry Compote and Strawberry Cream. Absolutely DELISH!!
---
Gino's Gelato
If you see people walking down the street, chocolate sauce dripping through their fingers as they cram a crepe in their mouth on the go — they've probably just come from Gino's. They're a gelato shop which also have seriously tasty, chocolate-filled crepes that you can take with you on the go.
more here
---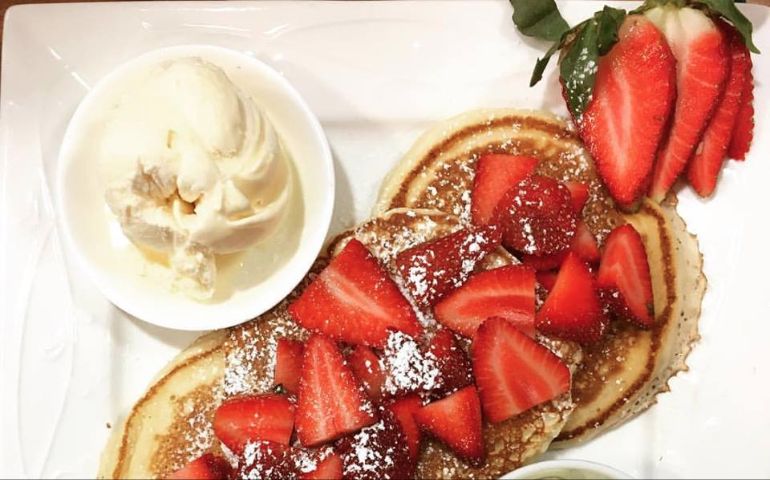 Urban Grind
If it's nice out, chill out in their garden patio with buttery pancakes topped with strawberries and cream, and a cup of their delicious coffee. It's a great excuse to chill out in the West End on a Tuesday morning!
more here
---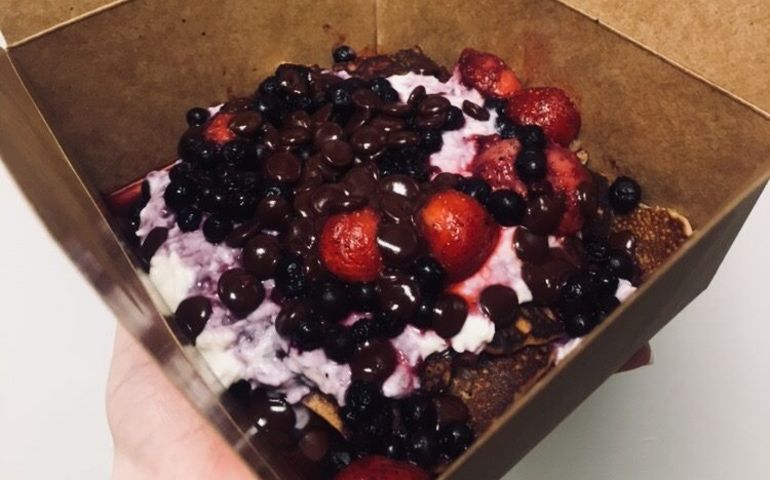 Seacrest kafé
For pancake Tuesday, the Seacrest Kafé in Knocknacarra will be whipping up some unreal Pancakes and Crepes, topped with Coconut Yogurt, warm berries + dark chocolate. They'll be dairy and gluten free, and going all day!:)
more here
---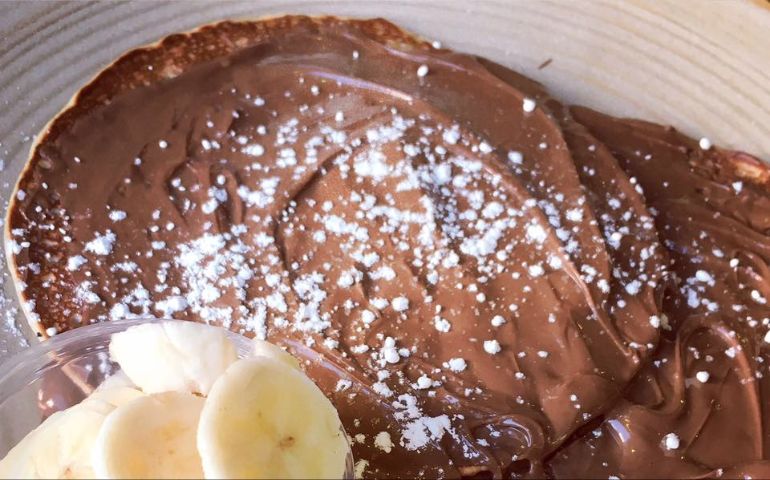 Revive Cafe
Regulars at Revive know to go for their pancakes. Smothered in Nutella with freshly sliced banana and a cup of coffee… Watch the world pass by and enjoy!
more here
---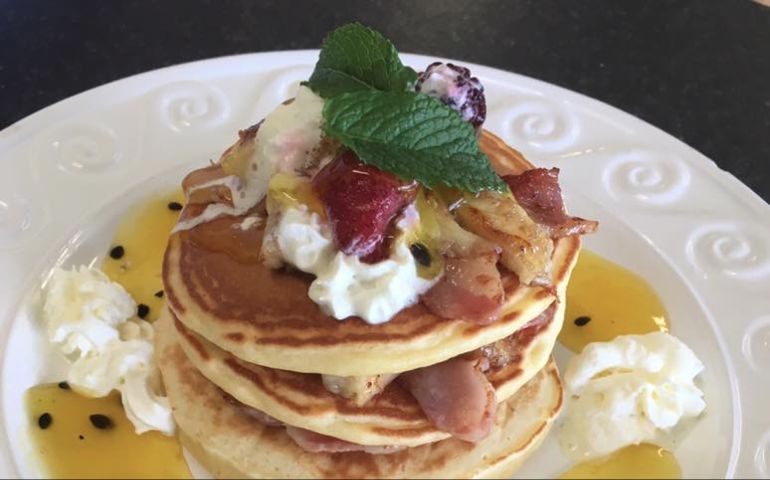 Kai Cafe
Kai are renowned for their weekend brunch pancakes, with thankfully have become a staple on the menu. It comes in ever-changing forms… Crispy bacon, grilled banana, fresh blueberries, cinnamon… The list goes on!
more here
---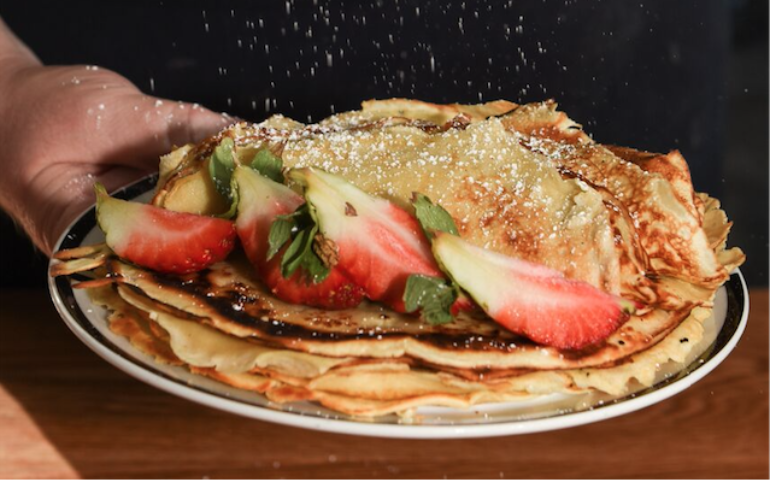 Goyas
Masters of all things sweet and delicious, Goya's is an obvious choice for your pancake fix! Their pancakes are light and fluffy, perfectly served up with dusted sugar, fruit and cream… Make your own Goya-style pancakes at home with their recipe here! 
more on Goya's here
---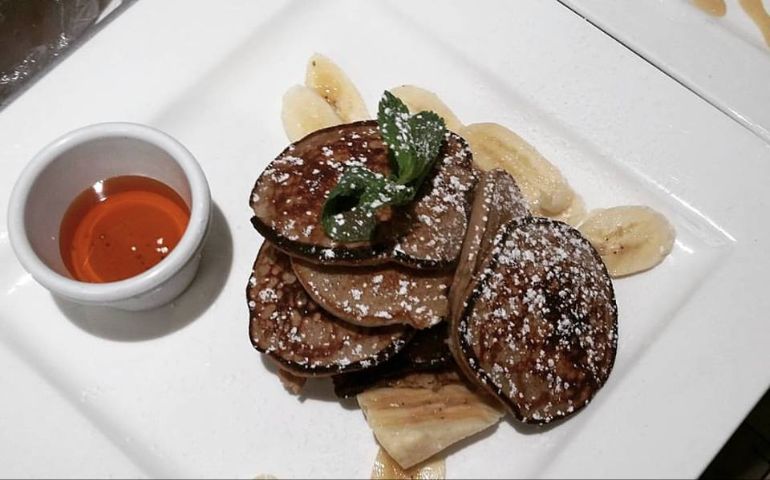 Cafe Temple
Their high-protein, low-carb pancakes are super tasty, and perfect for those of you who have goals to accomplish on a Pancake Tuesday. Plus all your money goes towards good causes in Galway! It's a win-win.
more here 
---