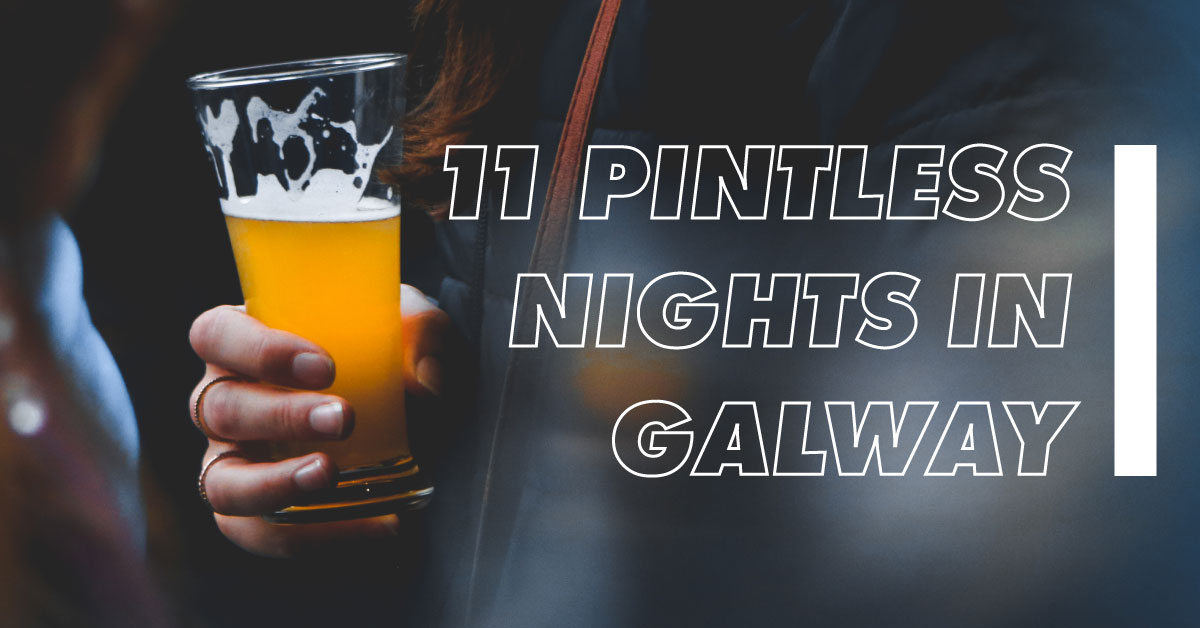 11 PINTLESS NIGHTS IN GAILLIMH
Stopping in for a goblet of gin, a pint of plain or a round of shots when trekking the streets of Galway is all too tempting. A casual drink turns into a night on the tiles and before you know it, you're stumbling home with a cheese curry chip in hand. Waking up with the fear gets old quick, so if you're looking for some booze-free craic in the city, look no further…
SAVAGE SPOTS FOR SOME SPRAOI
If you're mad for activities, Galway is teeming with deadly destinations for a night of messing. Get a group of guys and gals together and head along to any of these places for guaranteed good craic…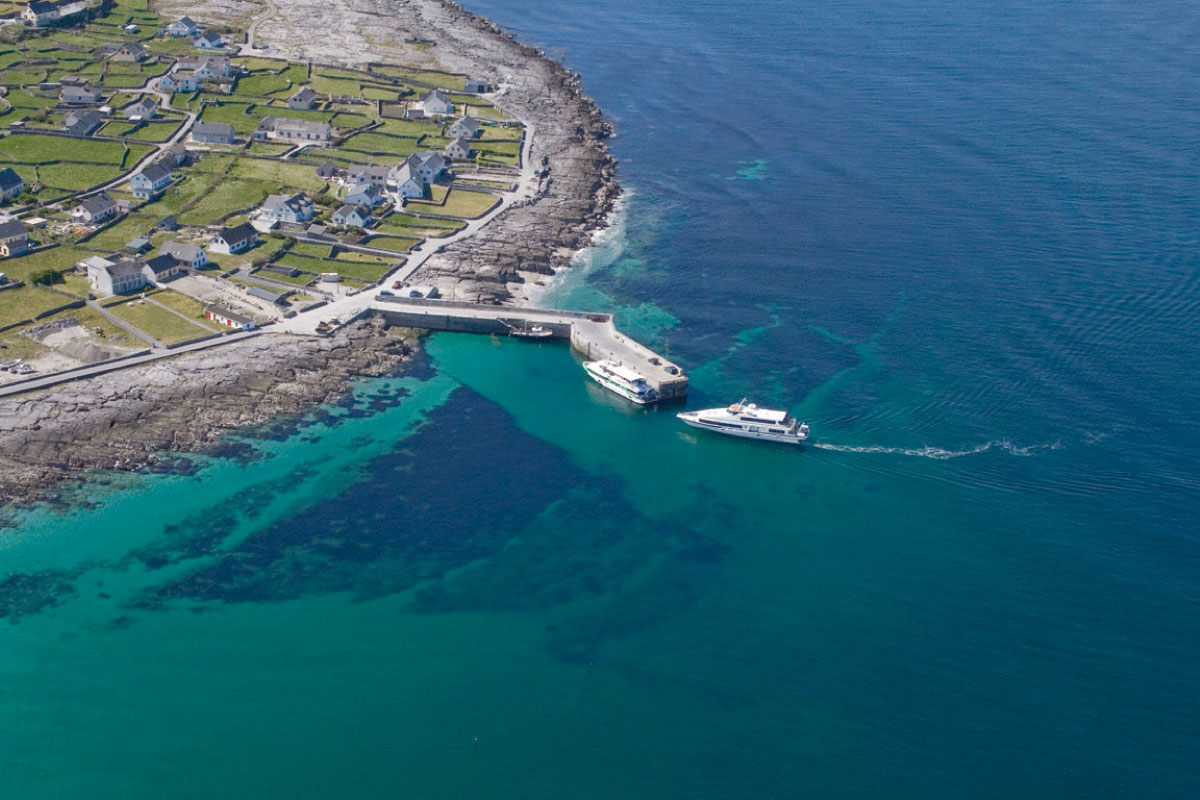 ARAN ISLAND FERRIES
Hop aboard an Aran Island Ferry to take a spin out to any of the three islands. Long established as the crown jewel of the Galway Bay, the Aran Islands offer rich cultural heritage as well as some of the most picturesque views around. The sail takes about 40 minutes and since the ferry company have been doing their thing for the past 30 years, they've developed some great relationships with the service providers across the islands, so make sure to avail of their package deals.
19 Eyre Square, Galway // more here
VIRTUAL REALITY WORLD
Instead of spending the evening in the local, get transported to a virtual reality. Race head-to-head with your mates in some of the most famous sports cars, enter into their fully immersive VR escape rooms or even walk into virtual worlds using their KAT VR walkers. Basically, you'll be stepping into the future. Sweet.
Liosban Business Park, 1a, Tuam Rd, Galway //

more here

 
GREAT ESCAPE ROOMS
You're locked in a room for 60 minutes with no connection to the outside world. Do you crumble under the pressure? Or does your adrenaline kick in, focusing your mind on escaping. Working together with a group of your friends to piece together the abstract clues until you've earned your freedom is a great way to spend an evening. Just don't panic, you sobs would really kill the buzz.
27 Upper Abbeygate Steet, Galway // more here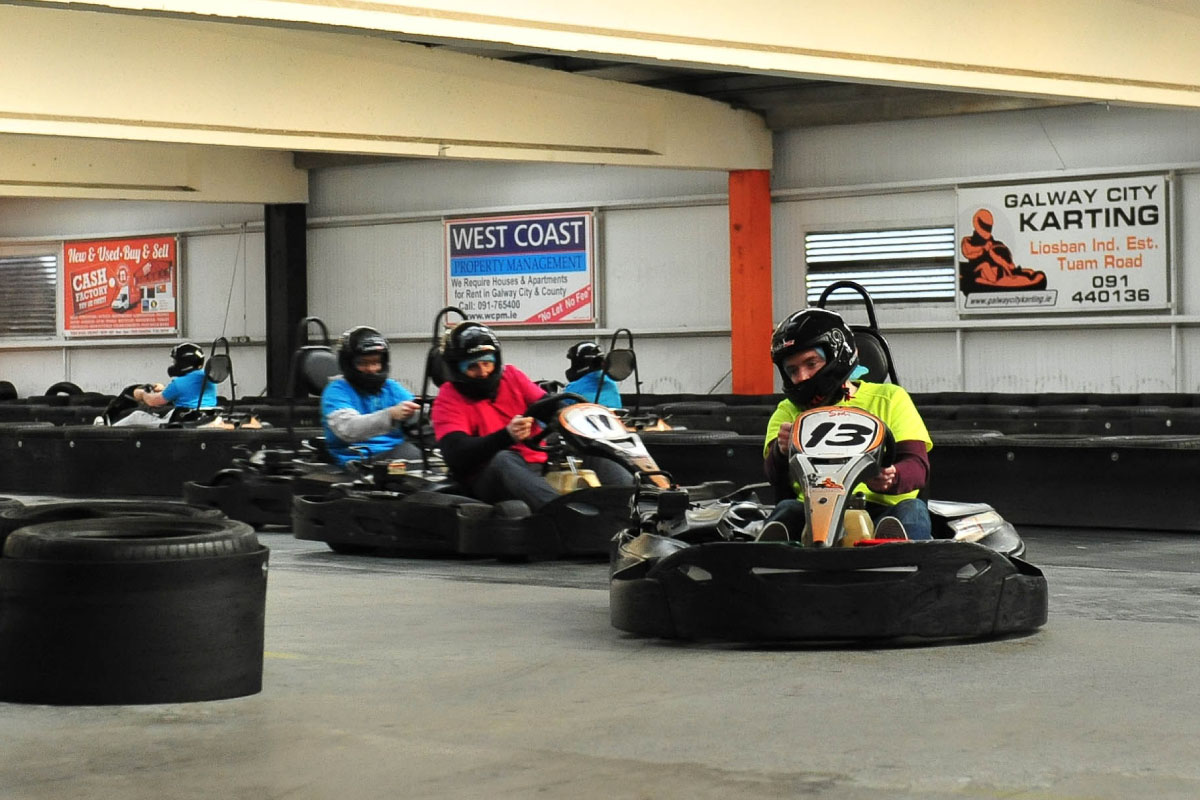 GALWAY CITY KARTING
What better way to spend the evening than zooming past your friends on a 20,000 sq ft indoor race track? Galway City Karting is the place to be, especially on a Tuesday and Thursday when they run their 2 for 1 nights. After your safety briefing you'll be able to zoom around until you're just a squiggly blur. You'll leave the track on an all-time high, despite your helmet hair.
Liosban Industrial Estate, Tuam Road, Galway // more here
THE BLACK GATE CULTURAL CENTRE
For a slightly slower pace, head to the Black Gate Cultural Centre for a taste of the arts. Every week, they welcome new artists and musicians through their doors, fueling Galway's creative soul. They're also a home for book readings, gallery-style displays from local artists, and film screenings. They also have a regular jazz club, so if culture and craic is your buzz – this is the place for you.
Francis Street St Francis St, Galway // more here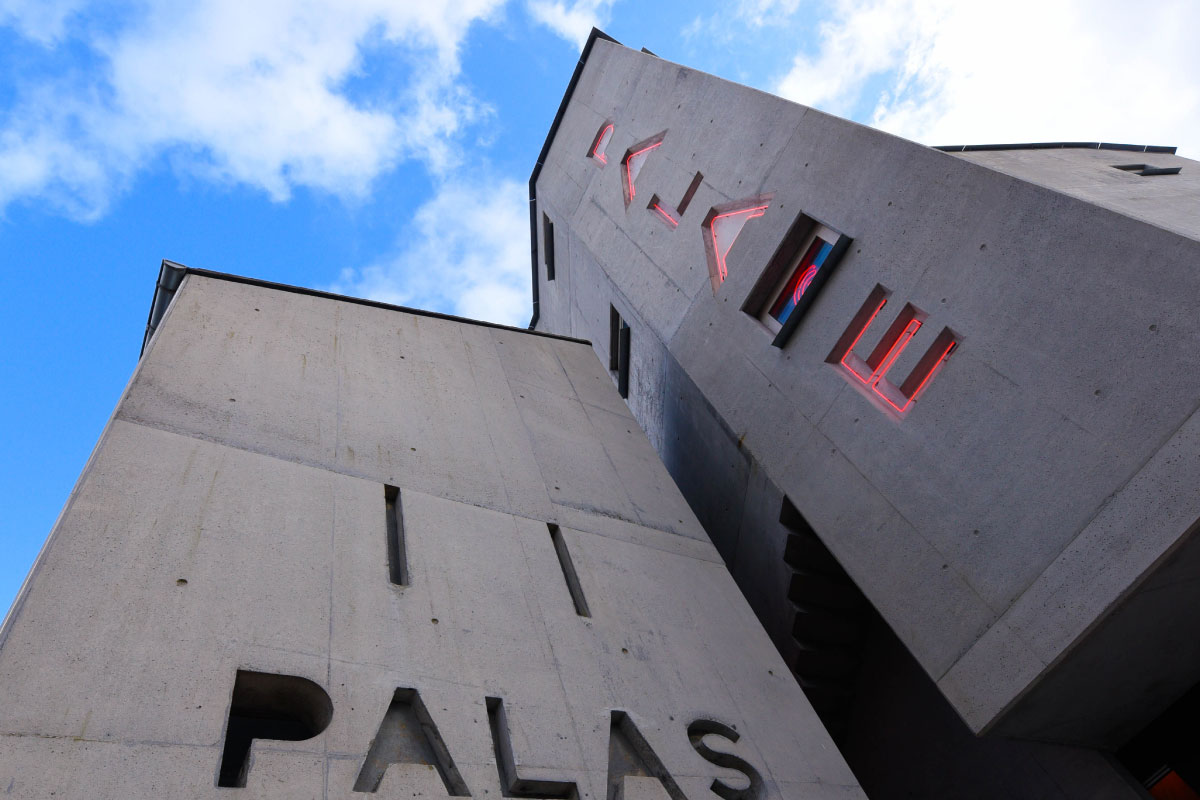 PÁLÁS
Pálás provide an incredibly unqiue cinematic experience, screening classic films as well as retrospectives of beloved directors, once-off events inspired by the films they love, and other collections of your favourite films, both past and present. It's basically heaven for movie buffs. Their impressive, award-winning architecture is the cherry on top of this fabulous venue.
15 Merchants Rd Lower, Galway // more here 
MAKE YOUR OWN FUN
When a night bingeing on Netflix and scrolling until your thumb spasms just doesn't cut it any more, you've got to step it up a notch. Get out into that Galway air and put down the feckin' phone. You can tap through those Insta' stories tomorrow…
ENJOY A TAKE AWAY BY THE SPARCH
Pick yourself up a burrito bowl or a bag of chips (dripping in vinegar, always) and give your feet a rest. Spanish Arch is the perfect place for soaking up the atmosphere of the city. Whether you're having the chats or doing some people watching, you'll be right in the heart of it all. Do remember to be sound and take your rubbish away with you, no one likes a litter bug.
2 The Long Walk, Galway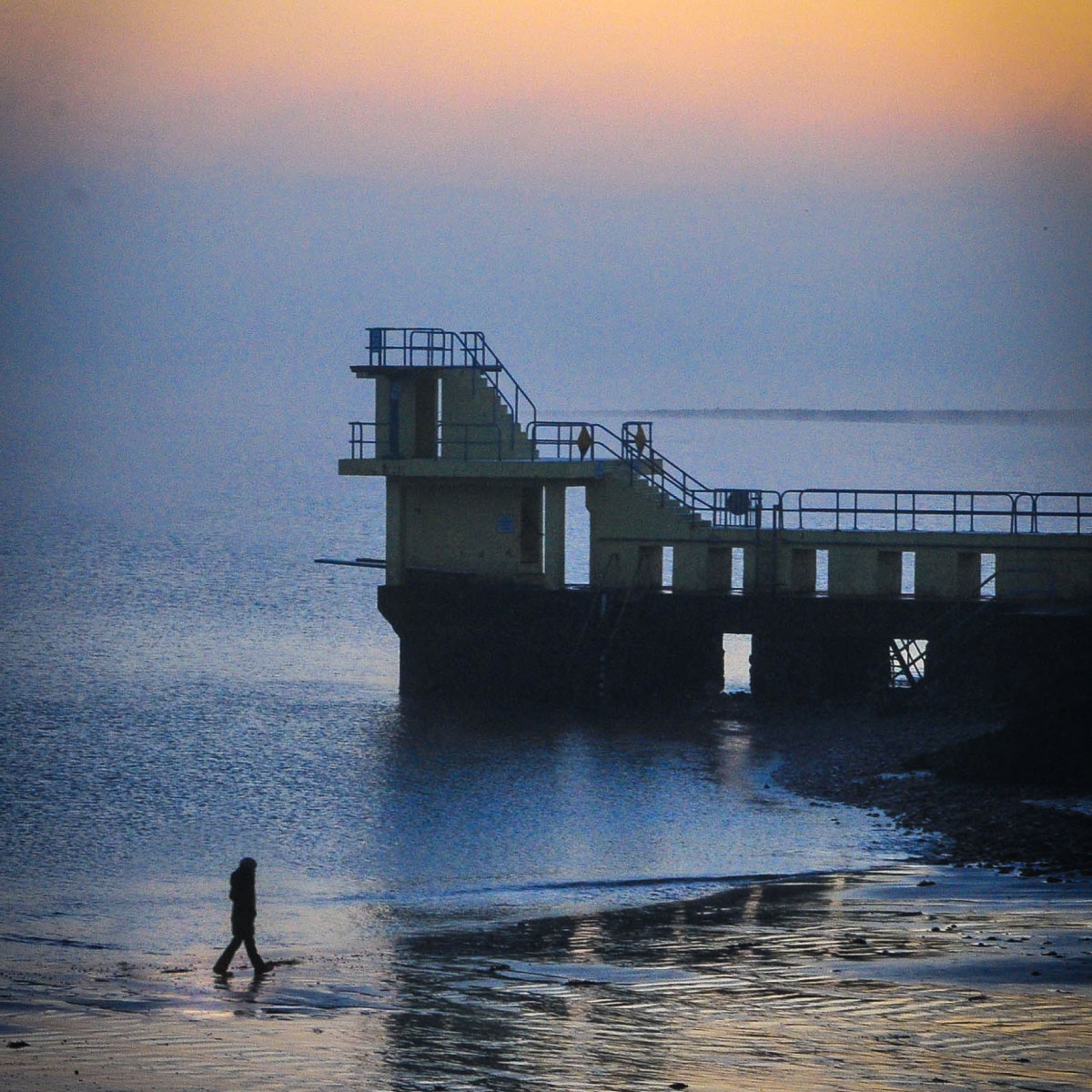 Photo credit: Cormac Pope
SIP A COFFEE AT THE BEACH
Let's paint a picture… It's cold, but not cold enough to get hypothermia. You've taken a little stroll down the promenade and you pick yourself up a coffee. You're sipping away while you look out across the water and you feel pretty damn peaceful. Throw in your earphones or take out a book and you've got the perfect recipe for a nice aul evening by the sea.
Salthill, Galway
CREPE ON THE DRUNKARDS
No, that's not a typo. Java's Creperie offer the unique combination of delicious crepes, while being located in prime position to creep on the drunkards. Grab yourself a seat by the window, order one of their delicious French-style crepes and feel blessed that it's not you being turned away from the nightclub. Don't be too smug though, we've all been there.
17 Upper Abbeygate St, Galway // more here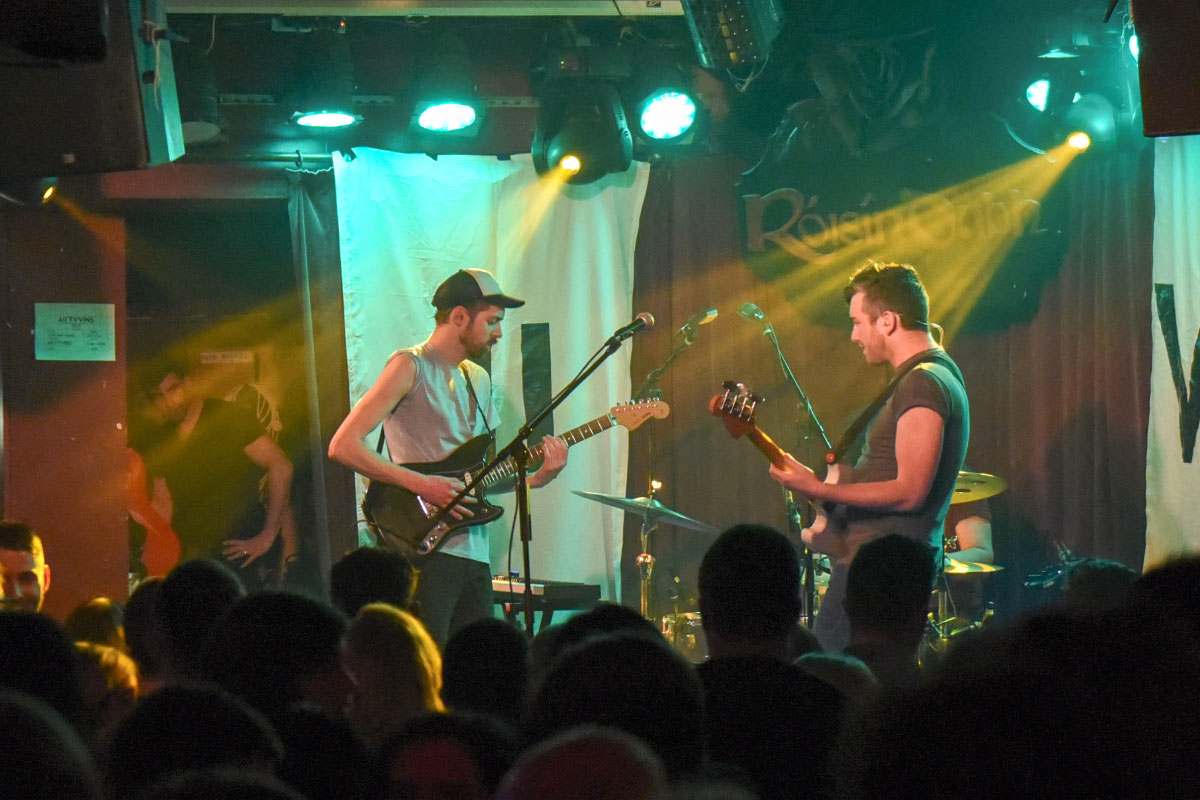 SCOPE OUT SOME RISING STARS
The Róisín Dubh is one of the best venues for live music and comedy in the country. Countless hugely successful artists graced the stage of the Róisín on their ascent to the top of the charts. They give emerging local artists a platform to show off their talents in a friendly venue with an unreal atmosphere. Spend your night scoping out the next big thing.
9 Dominick Street Upper, Galway // more here 
BOARD GAMES IN A COSY CORNER OF CARIBOU
Caribou have quite the comprehensive games collection, from Jenga and Connect 4 to Cards Against Humanity and Scrabble. Nothing beats some competitive fun in a cosy pub. While you're there you may as well order their buffalo mozzarella bites because, well, why the hell wouldn't you?
31 Woodquay Galway, Ireland // more here
Words by Sarah Gill
Main Image by Ciaran MacChoncarraige // Post Images by Boyd Challenger<