As we face into another bank holiday weekend in lockdown, we're greeted with the good news that more and more of our favourite cafés and restaurants are reopening for collection and delivery! Whether it's some baked goods or a full feast for the family, take a break from the kitchen and have yourself a well-earned bank holiday treat. Here's a list of our favourite places reopening this weekend...
ON THE COFFEE RUN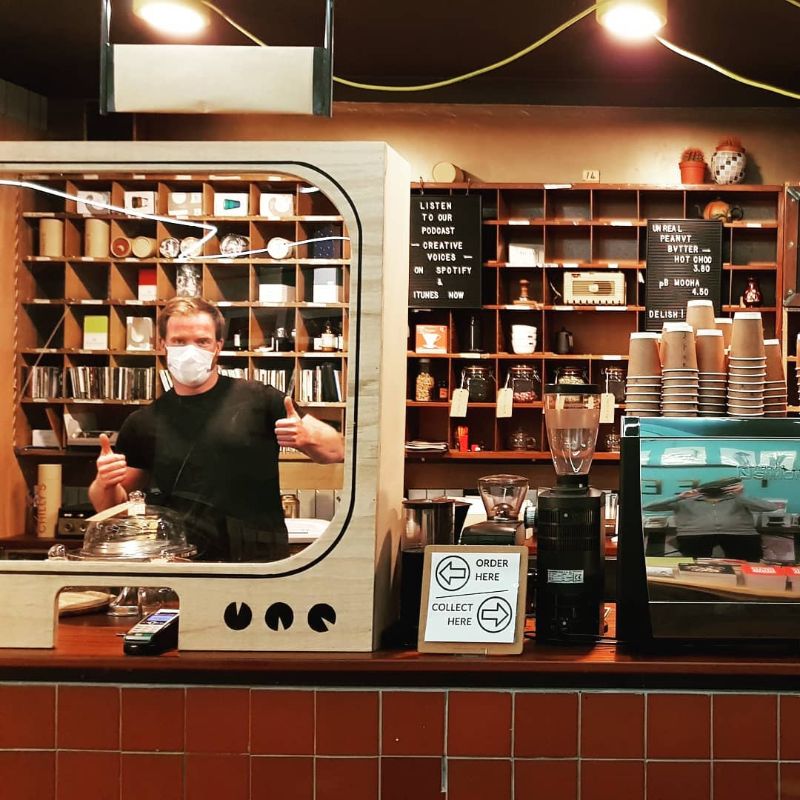 TreeBark Store
Locally known as a coffee lovers paradise, TreeBark Store is open for business with some new protocols in place. They've got a handy one-way system mapped out to help customers venture round with minimal contact as well as their pretty epic screen, built by the talented Dan Gardener. We can't wait for a cuppa!
Moycullen // 089 472 5993 // More
Baby Ground & Co.
Baby G+C is back in the game with a few new adjustments for all our caffeine needs. Operating with a new cool booth called the 'Tap and Go Coffee Station', customers can order their favourite coffees from a safe and social distance. The booth is also another Dan Gardener creation!
Knocknacara // 091 588563 // More
Coffeewerk + Press
Quay Street's favourite coffee spot is back in action this weekend. We're delighted to see the same familiar faces serving little and large cups of heaven from their new coffee hatch! Open from Wed-Sun, from 10.30 am-5 pm, if you're in the area, why not stretch your legs and support your local baristas.
Quay Street // 091 448667// More
GIMME GRUB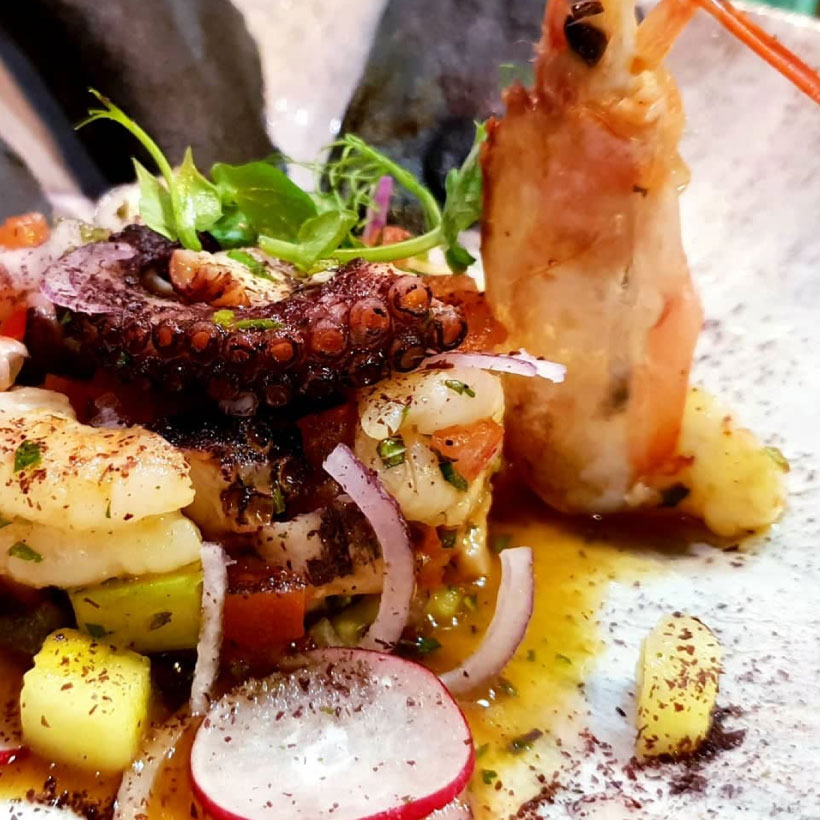 Sangria
Our dreams of Sangria's famous patatas bravas are becoming a reality, as Mary and Byron open their doors for collection this weekend! From Thurs-Sun, 5-9 pm, enjoy the authentic tastes of Latin tapas in the comfort of your own home. Add in your favourite bottle of vino and you're in for the perfect date night!
Middle Street // 083 878 5155 // More
Monroe's
Have you got a hankering for some of the best grub in Galway's Westend? Monroe's Tavern are open from Wed-Sun, 3-9 pm with their brand new click and collect service. They've got all the usual favourites from BBQ wings to their famous Galway Hooker beer-battered fish and chips! G'wan, you know you want to!
Dominick Street Upper // 091 529890 // More
Walsh's Bakery
We all need a bit of sweetness in our lives. Clifden's favourite bakery is back in business from Thurs - Sun with their brand new call and collect service! That's right, pop down and collect your favourite cakes and bakes, and enjoy in the comfort of your own humble abode. Sounds like a perfect Saturday afternoon to me.
Clifden // 095 21283 // More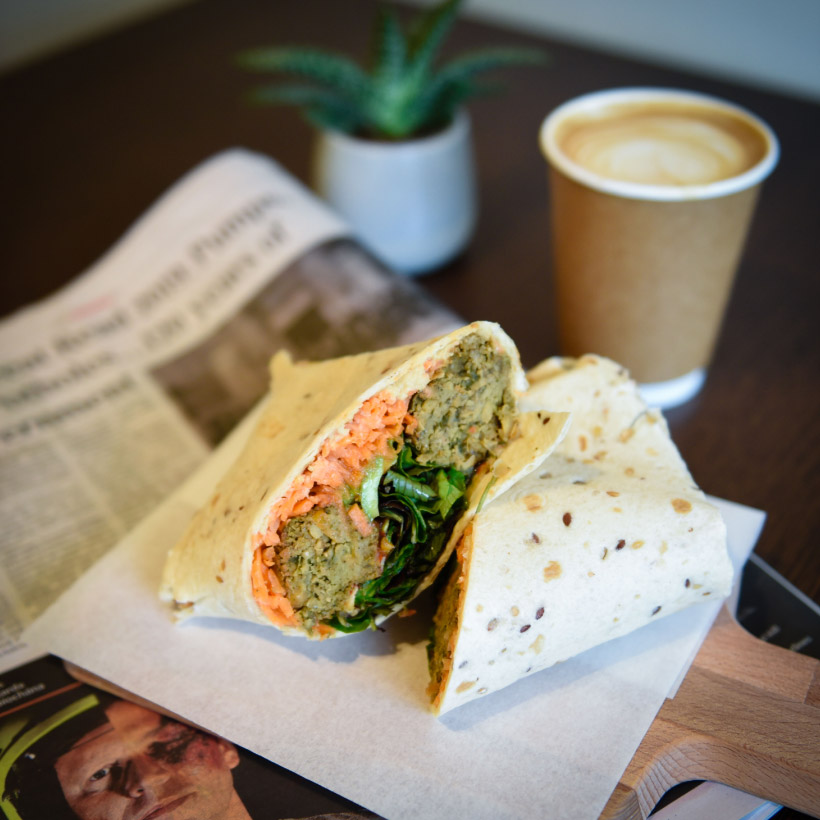 Seacrest Kafe
Whether you're working from home or just need a break from the kitchen, Seacrest Kafe is back open for lunch! Yes, you heard us, Sam and the team are back in business for collection orders. Offering two of their best selling sambos, along with their usual baked treats, you'll be spoilt for choice at Seacrest Kafe!
Knocknacara // 083 880 2233 // More
Ground & Co
No bank holiday weekend is complete without a brunch from Ground & Co. After a successful trial last week, Kevin and the team are answering all our hangry prayers with their 'Sunday Brunch' service. Whether it's a whopper fry-up or a veggie feast you're after, you're in for a real treat this Sunday. Oh, and don't forget to add your favourite coffee to your order!
Salthill // 091 527846 // More
Anglers Rest Hotel
Have you been dreaming of a delicious Sunday roast with all the works? Anglers Rest is opening for collection this bank holiday weekend, offering a divine menu to suit all taste buds. With two courses for 16 euro and the option to add in your favourite bottle of vino or craft beer, this might be a great bank holiday after all! So what are you waiting for, phone in your order STAT!
Headford // 087 2026424 / 087 6852463 // More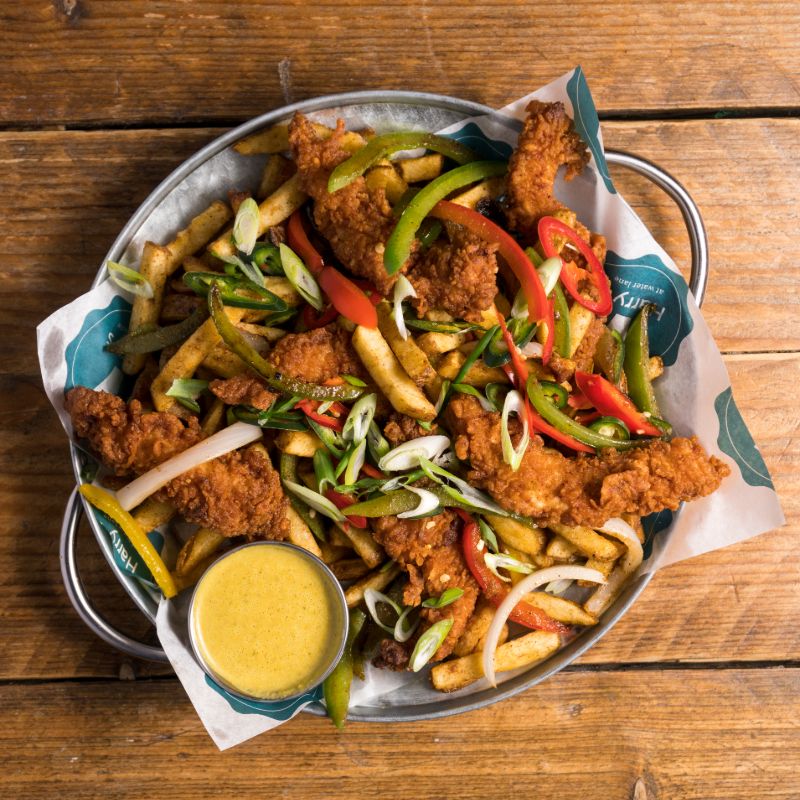 Harry's Bar
You had me at takeaway cocktails… Yes, that's right, Harry's Bar is opening this Friday for takeaway! Imagine digging into their Mad Harry Burger with a dreamy cocktail onside? I'm not drooling...you're drooling.
Bohermore // 087 9460320 // More
Chef's Café
If you're lucky enough to be within the 2km of Chef's Café in Craughwell, you're in for a real treat! The café is back open every day, offering a wide selection of breakfast, lunch and dinner options for collection and delivery. Whether it's a mighty full Irish or a hearty Sunday roast, Chef's Café is your only spot!
Craughwell // 091 876 497 // More
For a full list of takeaway options in Galway, check out our Takeaway Bible here!