11 January Sales in Galway You Need to Know About
Get ready to spend whatever coins you have left since Christmas; the January sales are here!
SHOP LOCAL
If you're looking for some great deals, consider shopping local to support Galway's businesses at what can be a tough time of year! Plus you'll go home with some great, quality stuff at a fraction of the original cost!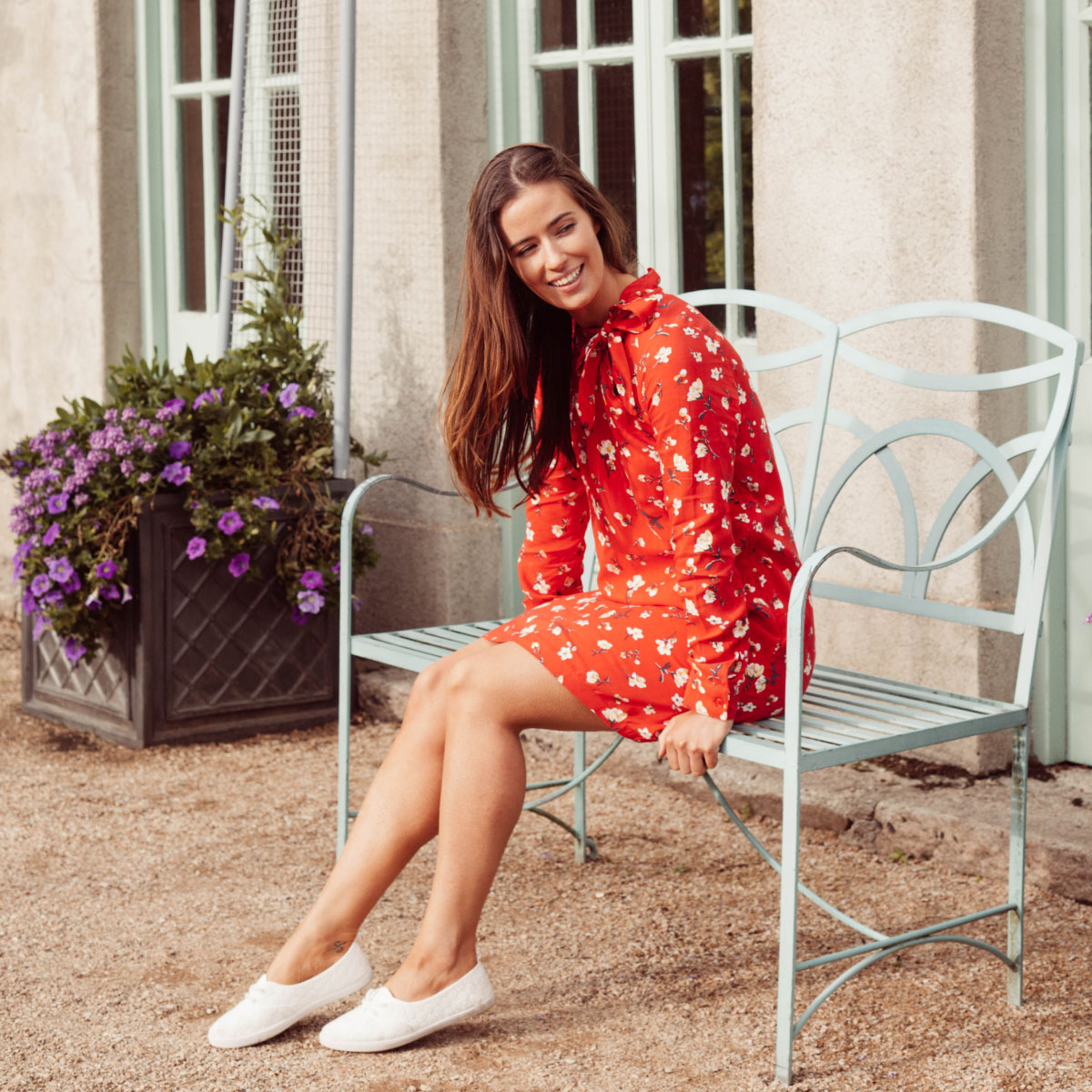 1. Anthony Ryans
– Up to 60% off with major savings across all departments! So, whether you're in the market for a new kettle or a fresh set of wine glasses, Anthony Ryans has something for everyone.
18 Shop St, Co Galway, Galway // more here
2. Carousel
– Irish-designed, vintage-inspired and ethically produced – what more could you want from a clothing label? If you want to inject some eccentricity into your wardrobe, Carousel are offering 25% off everything in their Winter sale!
2 Cross Street Lower, Galway // more here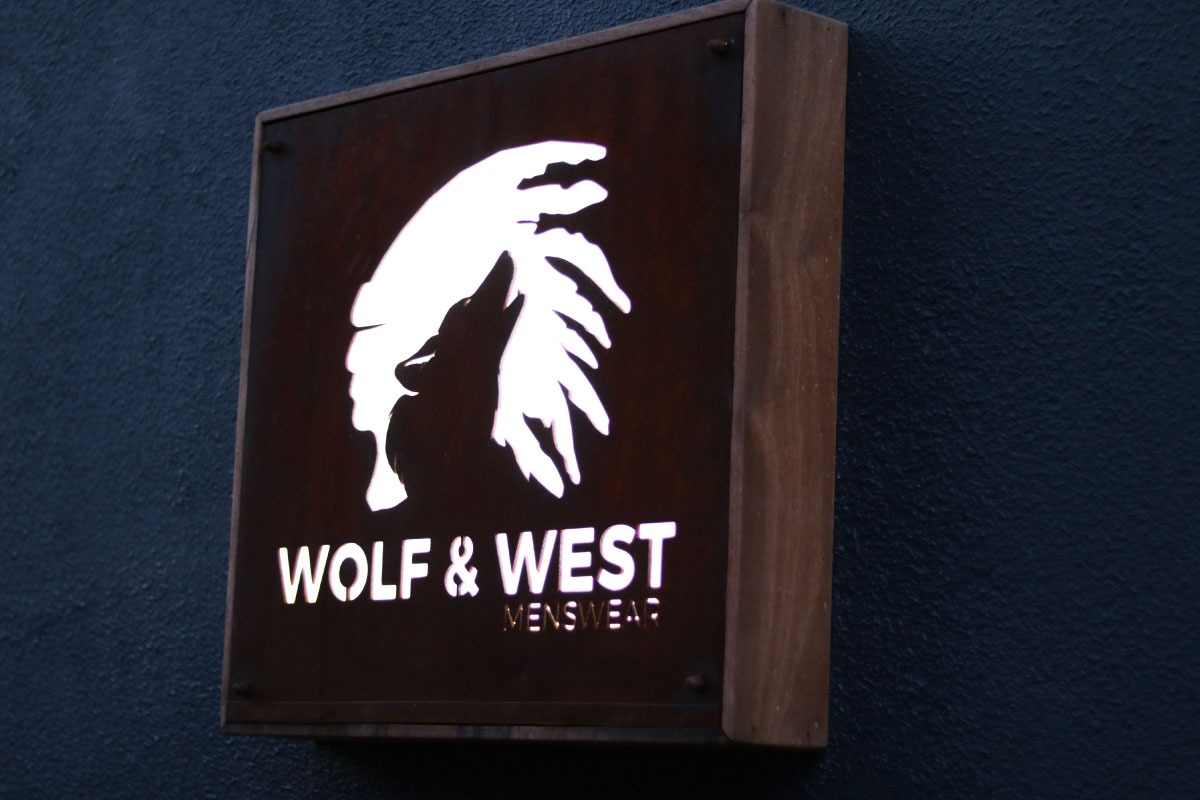 3. Wolf and West Menswear
– This menswear store will have you fitted out for a night out, a job interview, your wedding and everything in between! Stocking leading labels along with new and exciting designs, a sale with up to 50% off is just the excuse you needed to hit up Wolf & West Galway.
Unit 4 Howley Sq, Main St, Oranmore // more here 
4. Galway Designers Studio House
– Up until January 26, Galway Designers Studio House are offering up to 75% off selected designers! If you're sick of constantly bumping into three other people wearing the same outfit as you, this is the perfect opportunity to add a unique, creative edge to your style. In doing so you'll also be helping some up-and-coming Irish designers grow their business so really, what are you still doing here? Go spend!
1 St Augustine St, Galway // more here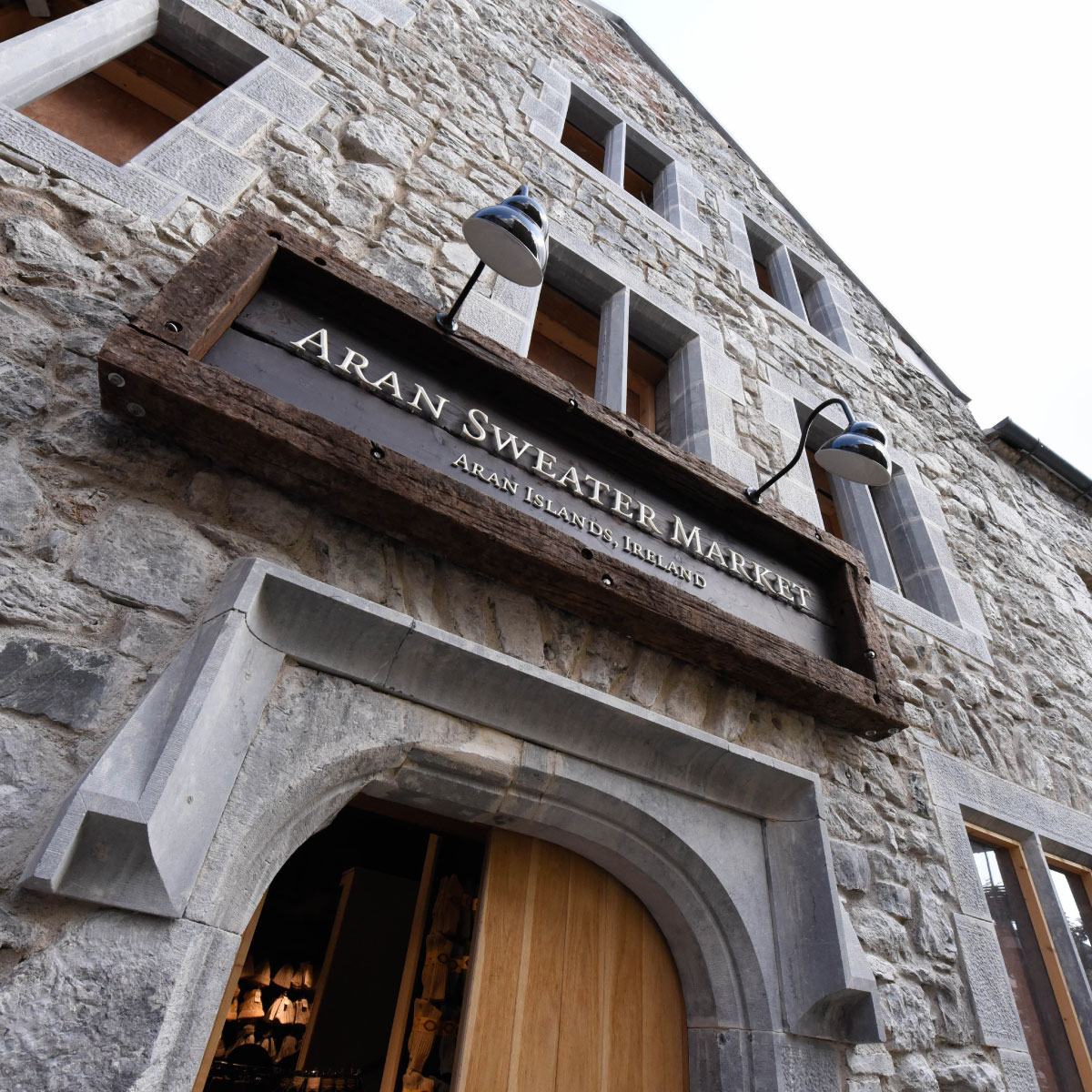 5. Aran Sweater Market
– Authentic Aran knitwear should be a staple item in every Galwegian's wardrobe. Having stayed true to its original design, stitching and history, an Aran sweater is a timeless garment (and let's face it, a nice thick layer of wool is always needed on the blustery streets of Galway!) With up to 50% off, now is the time to invest!
23 Quay St, Galway // more here 
6. DC Store Galway
– If you haven't already hit up the annual DC clearance sale, you better make moves! Launching into their final week of sales, DC Store are offering a juicy 40% to 50% off everything in store, including reductions on Thrasher and All Skate stock!
3 Cross Street Lower, Galway's Latin Quarter // more here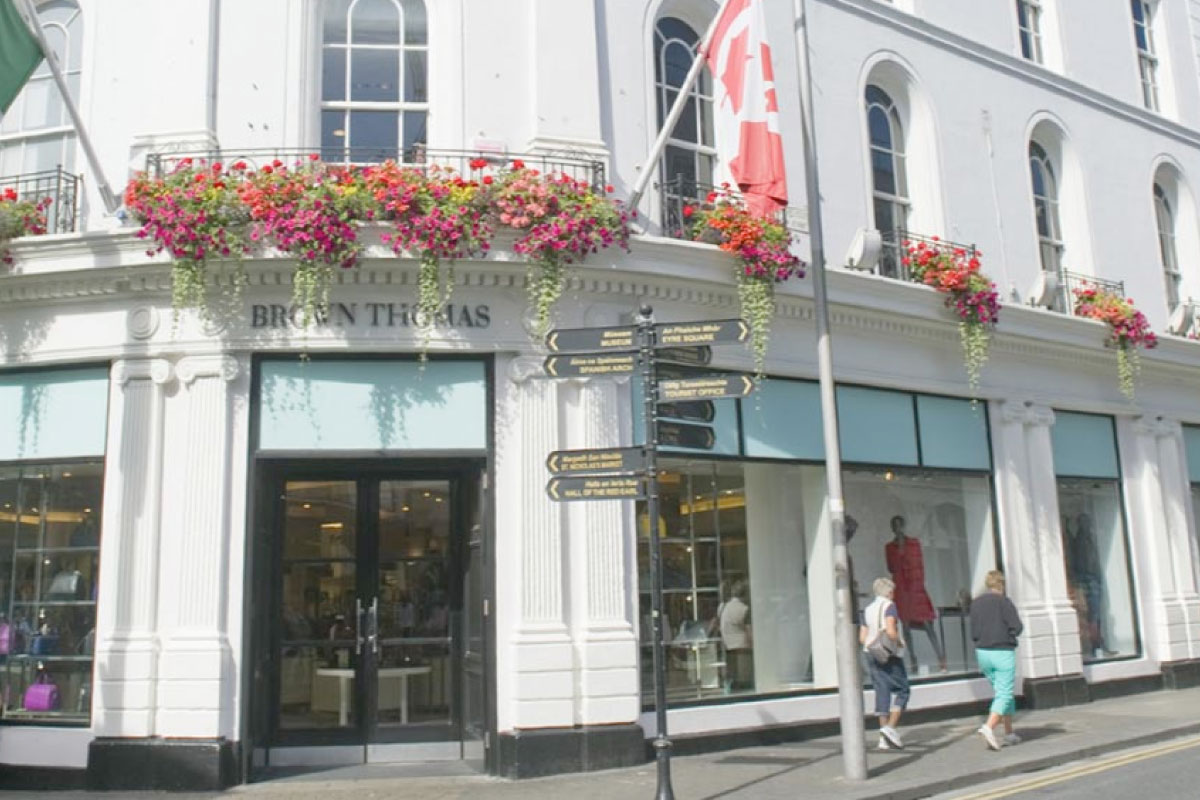 SHOP THE BIG ONES
A quick round-up of some of the big sales to scour if you're shopping in Galway — or even better, shopping online.
7. Brown Thomas
– Luxurious clothing, stylish accessories and some gorgeous beauty products are just some of the items you could get your hands on for up to 70% off! With further reductions across al departments, BT is where to be!
1-29 William Street, Galway City // shop online 
8. Topshop / Topman
– In need of a new pair of mom jeans, a stylish jumper or maybe even a fresh pair of kicks? Topshop and Topman are offering up to a very tasty 70% off selected items instore and online! You'll be bang on trend in no time.
Unit 212, Eyre Square, Galway // shop online 
9. JD Sports
– If you've made a New Year's resolution to take up walking, running, jogging (moving in general), you'll probably need some work-out gear! JD Sports' has come at just the right time! Head instore today or shop online to get up to 40% off so you can look the part while you're on the move, even if you're secretly en route to the chipper!
Eyre Square Shopping Centre, Galway // shop online 
10. Eason
– 20% off selected books, 50% off DVDs & Boxsets and 3 for 2 Pop! figures, let's make 2019 the year of the book nerds! Diaries, cook books, thrilling novels and every genre in between, filling that empty space on your shelves has never been easier.
33 Shop St, Galway // Shop Online
11. Regatta Great Outdoors
– Despite all these sales, January is quite the gloomy month. Regatta's sale will help us combat the inevitable wind, rain and the bitter cold of Galway. There's 50% off their Autumn/Winter '18 stock – fleece jumpers, body warmers, footwear, the lot! No more chattering teeth or numb toes!

Eyre Square Shopping Centre, Galway // Shop Online