Galway is synonymous with delicious, fresh fish! There are so many different places to taste this wonderful local produce, but here are our favourites...
When it comes to seafood, Galway has an incredibly long tradition of using fresh and sustainable ingredients from the salty swell of Galway Bay and the Atlantic Ocean. This tradition has evolved and carried forward in to modern times, with Galway being chosen as European Region of Gastronomy 2018 in no small part thanks to its relationship with the sea. Galway's food scene has never been better, with dozens of beautiful bars and restaurants serving stunning seafood. So here are our favourite places where you can taste a bit of Galway Bay...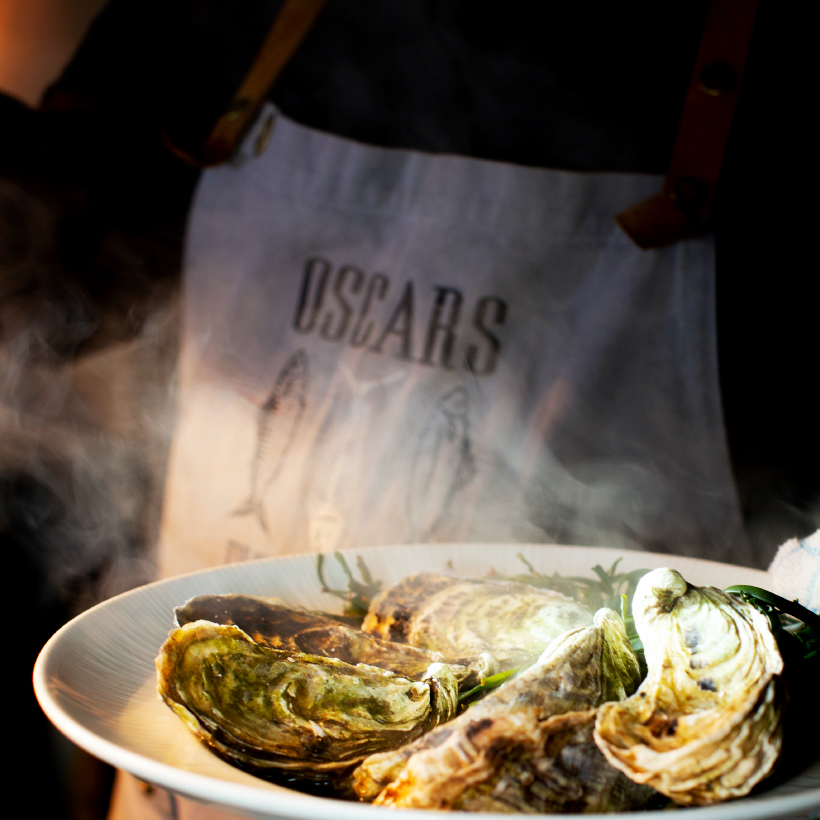 OSCARS SEAFOOD BISTRO
Oscars are literal experts when it comes to fresh fish and seafood. Their head chef is the author of not one but two award-winning books about seafood, so you can tell they know what to do with the finest quality produce that Galway Bay has to offer. Their menu is top notch, with pan-fried scallops and prawns, chunky baked white fish, stunning Galway Bay lobsters simmered in delicious sauces and much more! Their newly renovated restaurant is comfortable, spacious and chic with a great bar area for chilling out
GALWAY'S WESTEND // BOOK NOW
DONNELLY'S OF BARNA
Donnelly's Bar & Restaurant is an old local favourite that has been renovated to a beautifully modern finish. Located on the picturesque Barna Pier, it's the perfect location to appreciate the sea and its plentiful bounty! Their menu packs a secret weapon that you won't find anywhere else; Neptune's Seafood Treasure is a crepe filled with fresh salmon, cod and prawns in a white wine sauce, gratinated and topped with Hollandaise and breadcrumbs, and it's delicious! They've all got all the usual favourites as well, like Seafood Linguine and Fish & Chips and more.
BARNA // BOOK NOW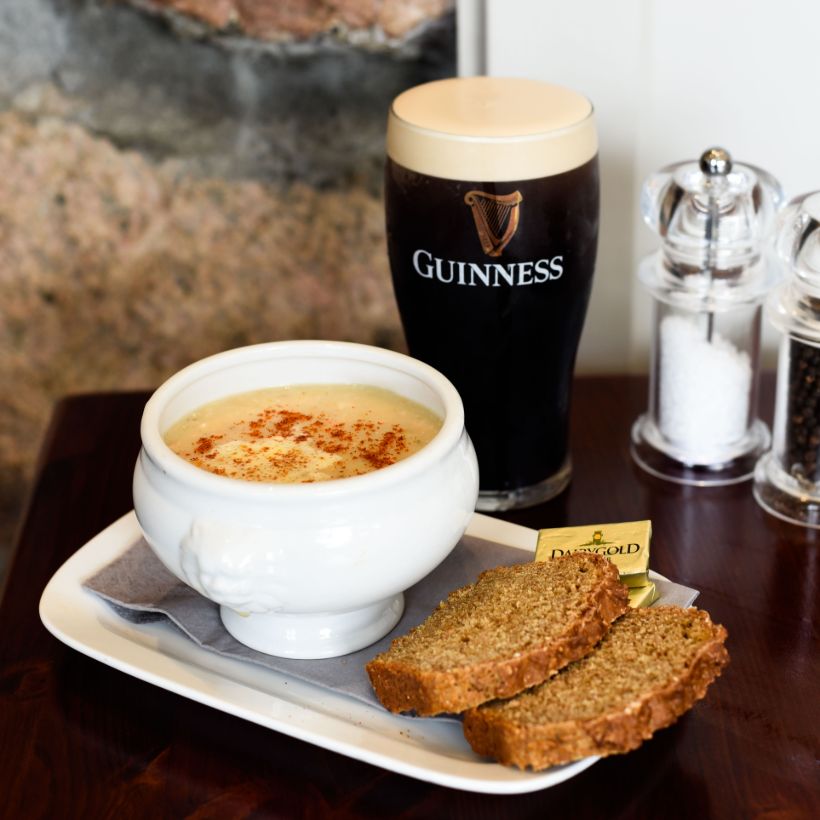 GALWAY BAY SEAFOOD
Galway Bay Seafood give you a choice of when and where you want to treat yourself to some fabulous fish. The Dockside Deli is their flagship restaurant, overlooking Galway's historic harbour. But the shop next door gives you the opportunity to buy restaurant quality fish dishes to easily cook at home. Fish pies, beautiful sides and all the freshest fish you could imagine, just ask the team how best to cook it all. They can even bring the bay to you, with FREE same day delivery around Galway City
THE DOCKS // ORDER NOW
THE KINGS HEAD
One of the city's most famous pubs and bistros, The Kings Head has a very impressive selection of seafood options on their exquisite menu. Their philosophy is simple, if it's fresh, local and in-season it will be on their menu. Atlantic Seafood Chowder is one of their most popular dishes; creamy, hearty, packed with fresh fish and served with homemade soda bread. Pair that with a pint of Guinness and you'll enjoy a heavenly taste of Ireland.
HIGH STREET // BOOK NOW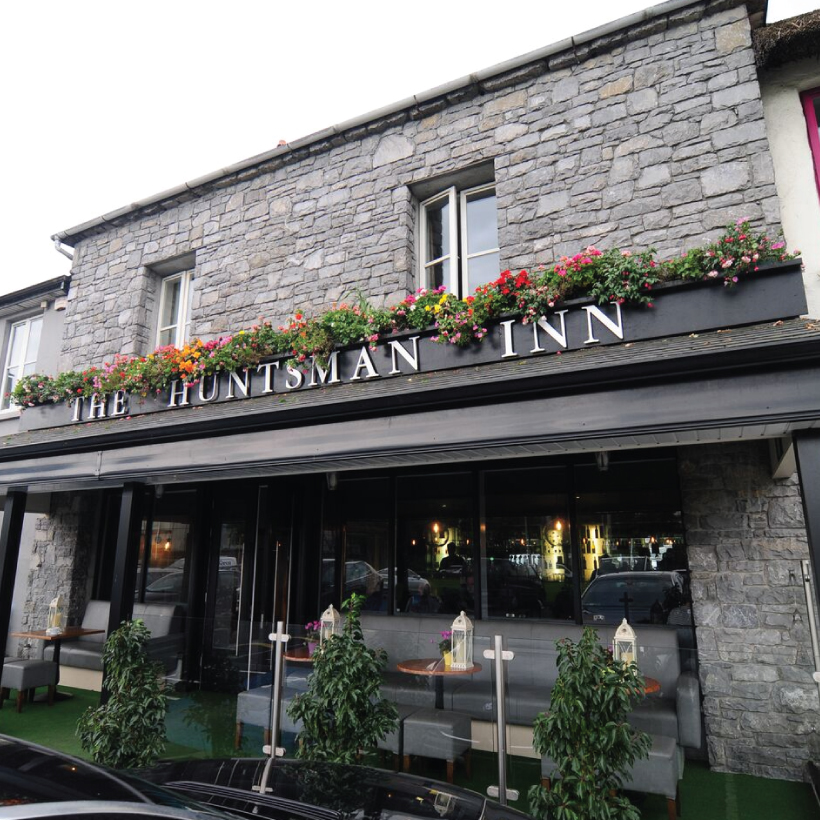 THE HUNTSMAN INN
Just a 5 minute drive from Galway City Centre, The Huntsman is an ideal place for a family get-together. Their spacious, modern dining room and bar offers a varied menu, perfect for large groups. But their seafood options are simply a must. Start off the meal with creamy chowder and homemade soda bread or fresh fishcakes - both packed with fresh seafood. Then you can choose between comforting fish pie, roast hake and salmon or perfectly cooked fish & chips that will leave you craving more!
LOUGHATALIA // BOOK NOW
JOHN KEOGH'S GASTROPUB
John Keogh's is a traditional-style bar that serves contemporary cuisine. They have won multiple awards since opening, including McKenna Guide's 2019 Pub of the Year. And when you take a seat in one of their cozy snugs, it's easy to see why. The pints are perfect and the food menu is divine. Start off with their Madras spiced tempura prawns and finish with their fluffy, light panfried seabass served with lemon, crushed baby potatoes and roasted red pepper coulis. The rest of the menu is brilliant too, but these dishes are the ones that satisfy our seafood cravings!
DOMINICK STREET // BOOK NOW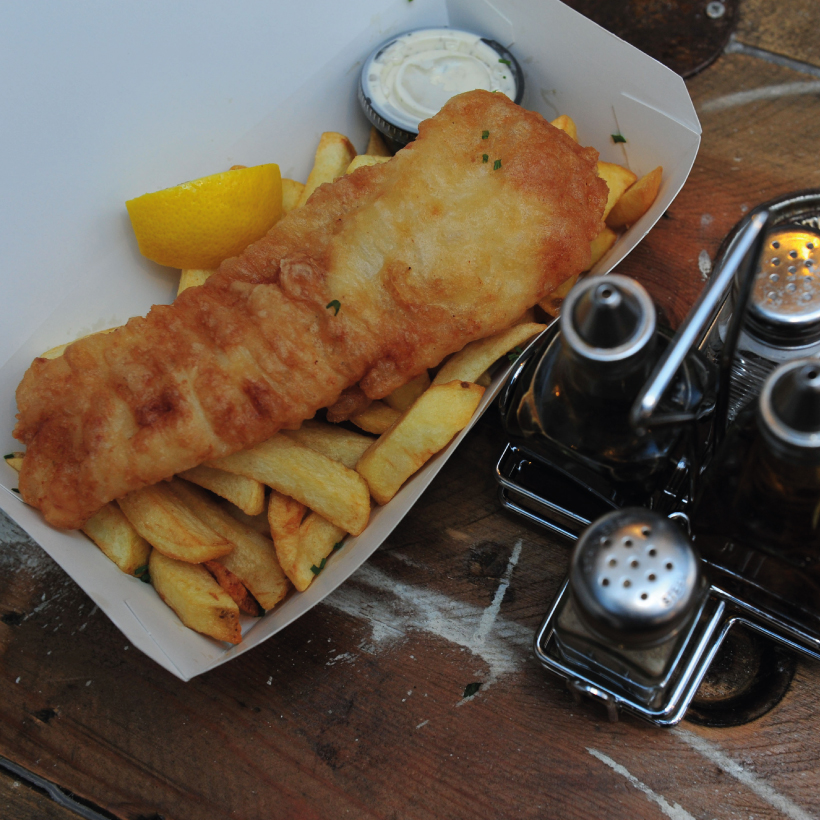 HOOKED
Crispy battered fish from Hooked is an absolute must for anybody who wants to taste Galway Bay! You couldn't get any fresher - all of their fish comes from their very own fish monger, Ali's Fish Market, right next door. Run by father-and-daughter team, Ali and Nuisin Jalilvand, Hooked is a blend of fish shop, chipper, bistro and café. The nautical themed interior is really cool and the food is simply gorgeous. Their Prawn, Monktail & Chorizo Skewers are delicious, served with quinoa and a pickled veg salad. The fish burger too, and seafood pastas...oh we kinda want it all!
HENRY ST & BARNA // BOOK NOW
BLACK CAT
If you want to taste local seafood with a little twist, tapas at Black Cat is the way to go! Located in the seaside village of Salthill, a meal here will make you feel like you are on holidays. They've got a great range of tapas which include the likes of scallops, calamari and tempura prawns as well as seriously tasty meat, cheeses and more. It's not just tapas though, they have main courses too for when you don't feel like sharing! Their special Black Cat Pasta is full of unique flavours; black spaghetti served with seafood like mussels and squid, spinach, cherry tomatoes and chilli tossed in cream sauce or olive oil. Stunning!
SALTHILL // BOOK NOW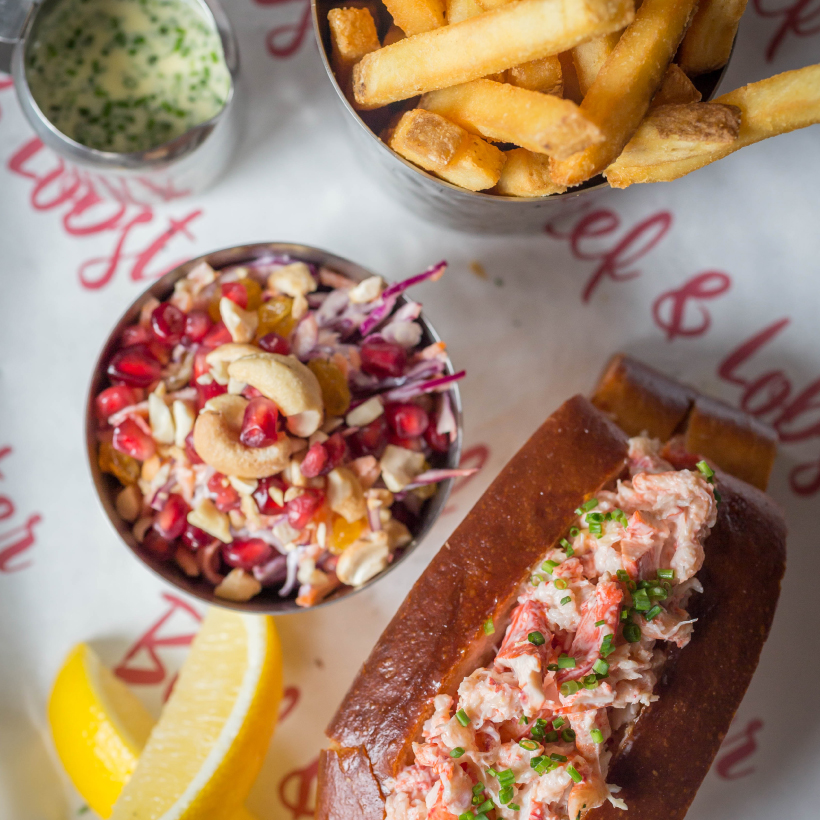 BEEF & LOBSTER
This chic bistro serves up some of the best steaks, wings and burgers around. But its the seafood options at Beef & Lobster that really make us drool, especially the Lobster Roll! A warm brioche bun packed with melt in your mouth lobster, citrus mayo and drizzled in a lemon & garlic sauce. Choose from a great range of sides, beers and cocktails to make for a seriously good lobster lunch. Located at the very top of Shop Street, it's the ideal location for your Galway pitstop.
CITY CENTRE // BOOK NOW
SEAFOOD BAR @ KIRWAN'S LANE
The Seafood Bar is a chic, stylish restaurant located in an historical part of the city, down the narrow cobblestoned alleys of Kirwan's Lane. They have loads of fresh seafood; scallops, prawns, smoked salmon, clams, mussels, crab claws as well as great steaks, chicken, duck, pork and more. Beautiful daily specials from their talented culinary team mean that every visit to Kirwan's Lane is a bit different and very special. No matter what you fancy, they've got it!
OFF QUAY STREET // BOOK NOW
BRASSERIE ON THE CORNER
A big pot of Killary Harbour mussels from Brasserie on the Corner is one of those quintessential Galway dining experiences! Steamed in a creamy, tangy white wine sauce with spring onions and tomatoes, this a rich taste of Galway Bay that will live long in the memory after your meal. Ask their expert bar staff to recommend a beer or wine to pair that will only enhance the flavour further, you're on to a winner!
EGLINTON STREET // BOOK NOW