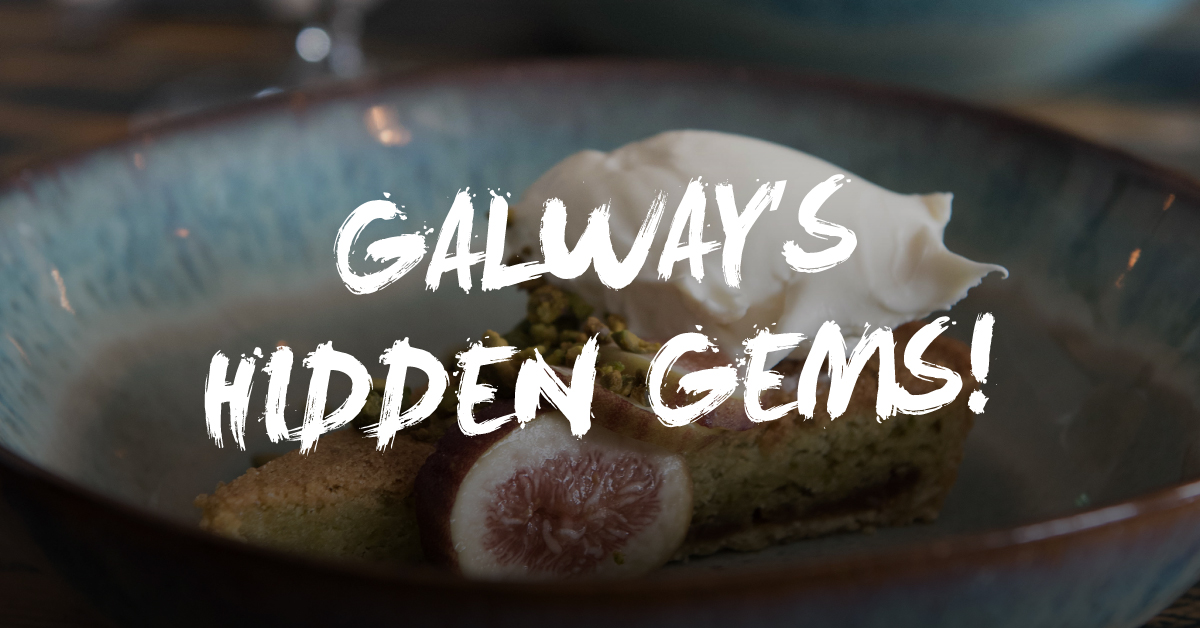 11 of Galway's Best Kept Foodie Secrets
Galway may be famous for it's fantastic traditional pubs and the many wonderful restaurants that line Shop Street, High Street and Quay Street, we think it's high time we started shouting about some of the fantastic foodie spots nestled away on side streets and strewn across county towns that do such a great job keeping us all well fed and cosy through the autumn months. We've pieced together a list of some the city's best kept delicious secrets that are huddled away, just waiting to be discovered. So without further ado, let's start uncovering some of Galway's buried treasures…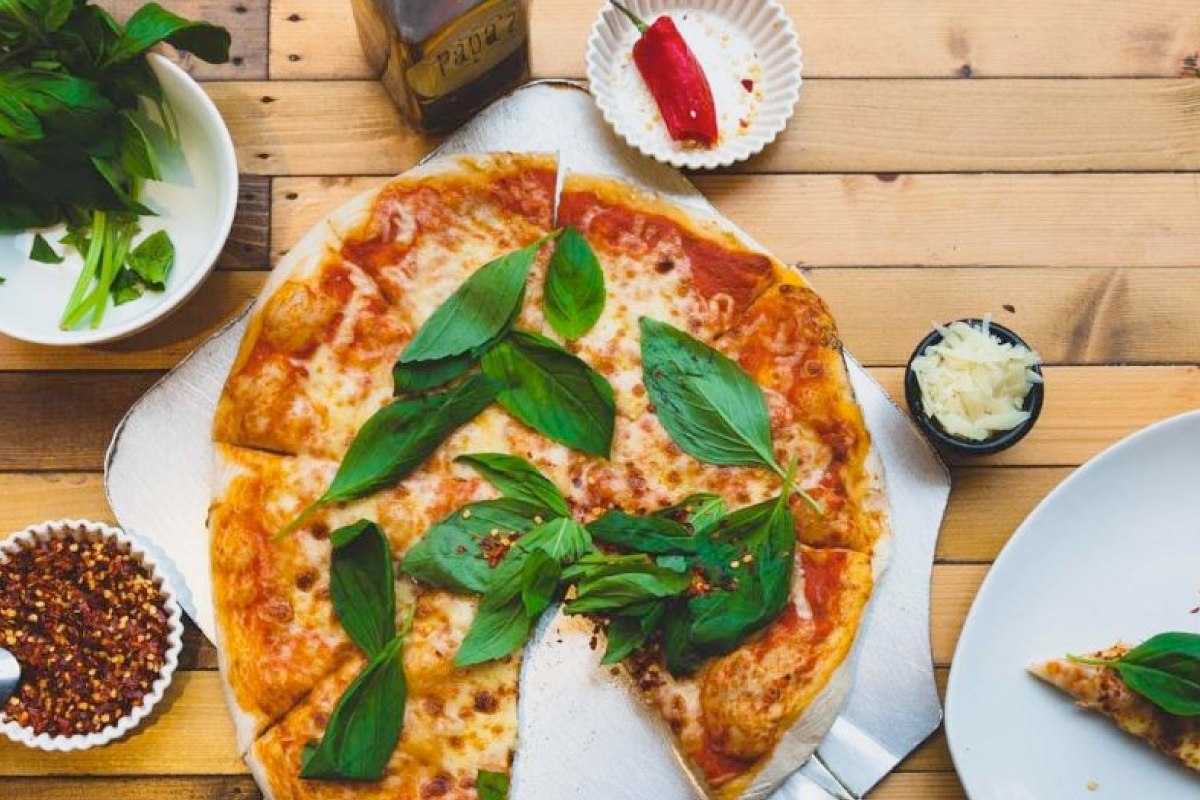 PAPA'Z BISTRO
Tucked away in the heart of the Latin Quarter, Papa'z Bistro offer the perfect quiet café seclude, the ultimate destination to escape the busy city for a while. The cosy country feel will have you feeling right at home and at ease as you dine to your heart's content and their fresh, high-quality food makes for an incredible dining experience, all made in-house with love. Whether you're out for lunch with your mammy or on a night out with the girls, Papa'z friendly atmosphere caters for any occasion.
19 Middle St, Galway // more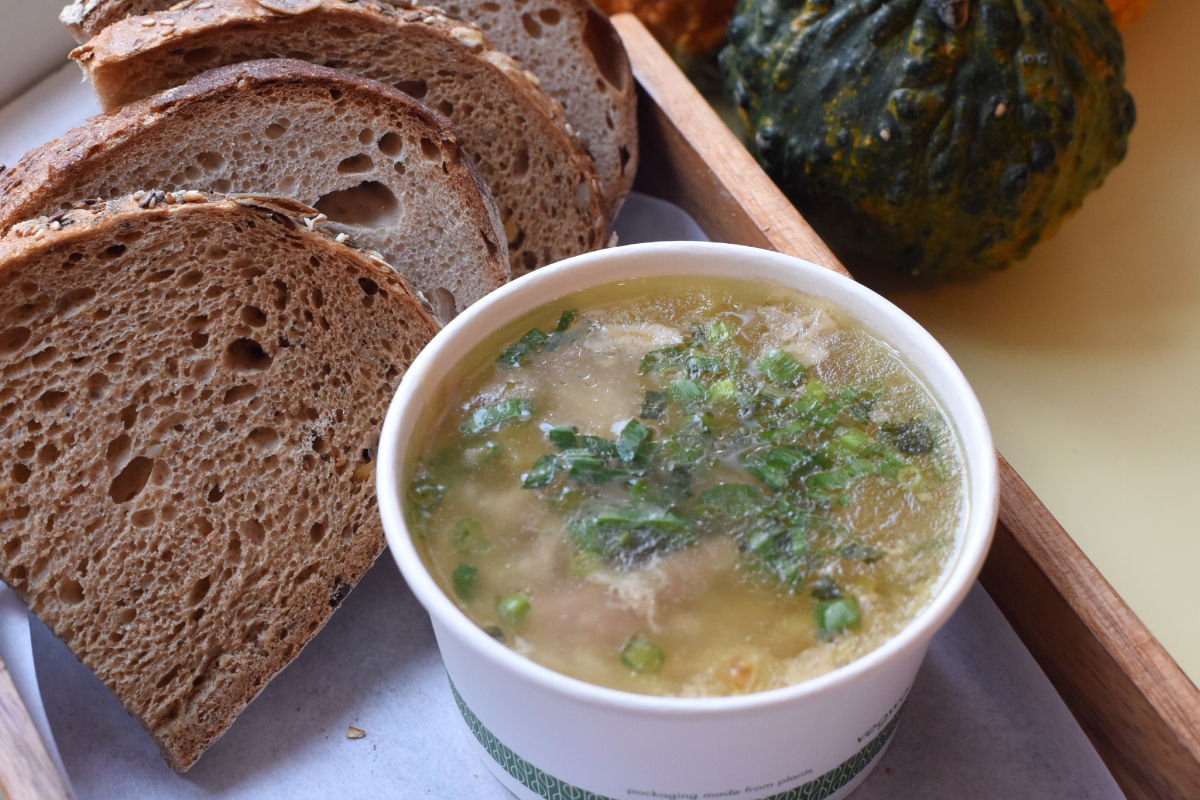 GERONA
Hidden down on the corner of Augustine Street, Gerona adds another level to Galway's flourishing café scene. With today's growing concern to be more environmentally friendly, Gerona is the perfect spot to grab some lunch on the go, served in their 100% compostable packaging. This great little wholesome café offers an array of healthy food options that don't compromise on flavour. You'll be spoiled for choice from their scrumptious breakfast options to their power punching curry and stews, served hot and ready to go. There are also plenty of vegetarian options, from their yummy goat's cheese tartlets to their mouth-watering bean stews, Gerona is the perfect lunch spot for anyone conscious of their carbon footprint.
1 St Augustine St, Galway // more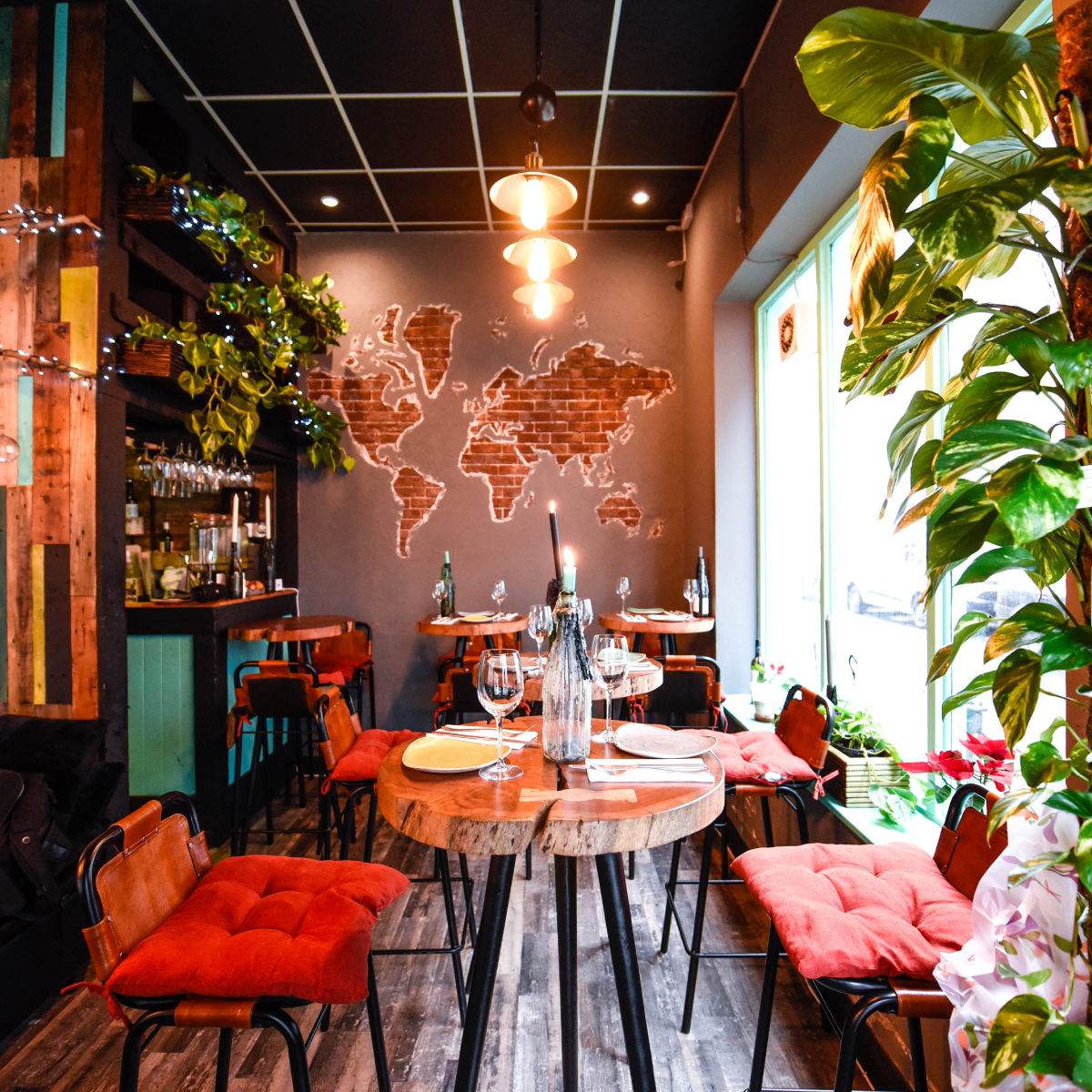 SANGRIA
If it's authentic Latin American food you're after, head to Buttermilk Walk, located just off the beaten track to Shop Street. Renowned for bringing the taste of Guatemala to Galway, this cheeky little tapas bar is the perfect date night location for the more adventurous foodies. Offering seafood, meat and vegetarian options there's plenty to pick and choose from. Food that's nutritious and filling that will have your taste buds tingling, it's the international traveller-and-tourist food dream. Of course, the Sangria is also amazing, but that's no surprise.
5 Buttermilk Walk, Galway // more


RÚIBÍN
Located along the docks, overlooking the breath-taking historic harbour, Rúibín Restaurant and Bar offers up a warm, casual dining experience like no other. Owned by Alice and Richard, the pair have created an establishment that marries a great atmosphere, a warm welcome and delicious food seamlessly. Buried behind the busy shopping strip of the city within a picturesque stone building, Rúibín focus on local and seasonal Irish ingredients while creating each dish and believe us you can taste the international influence in every mouthful.
1 Dock Rd, Galway // more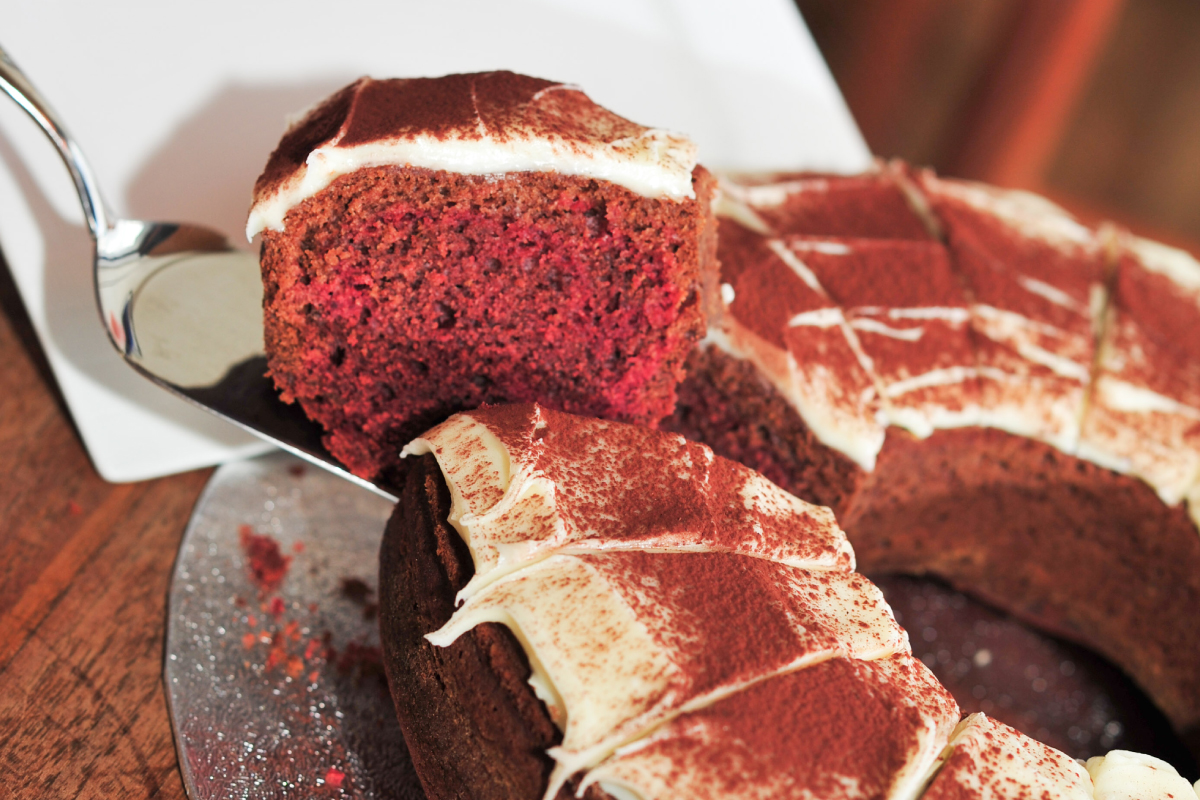 BUILÍN BLASTA
After being awarded Café of the Year in 2012, Builín Blasta has become a hub for locals as well as visitors to the Ceardlann Craft Village. This fantastic seaside café is just a stone's throw away from Galway City and is certainly worth the trip. With their beautifully selected local ingredients and their heavenly homemade bakery, there is nothing you won't want to sink your teeth into. Did I mention it's an Irish language café? This memorable dining experience is just the kind of place every visitor to Connemara hopes to happen upon.
Ceardlann Craft & Design Centre // more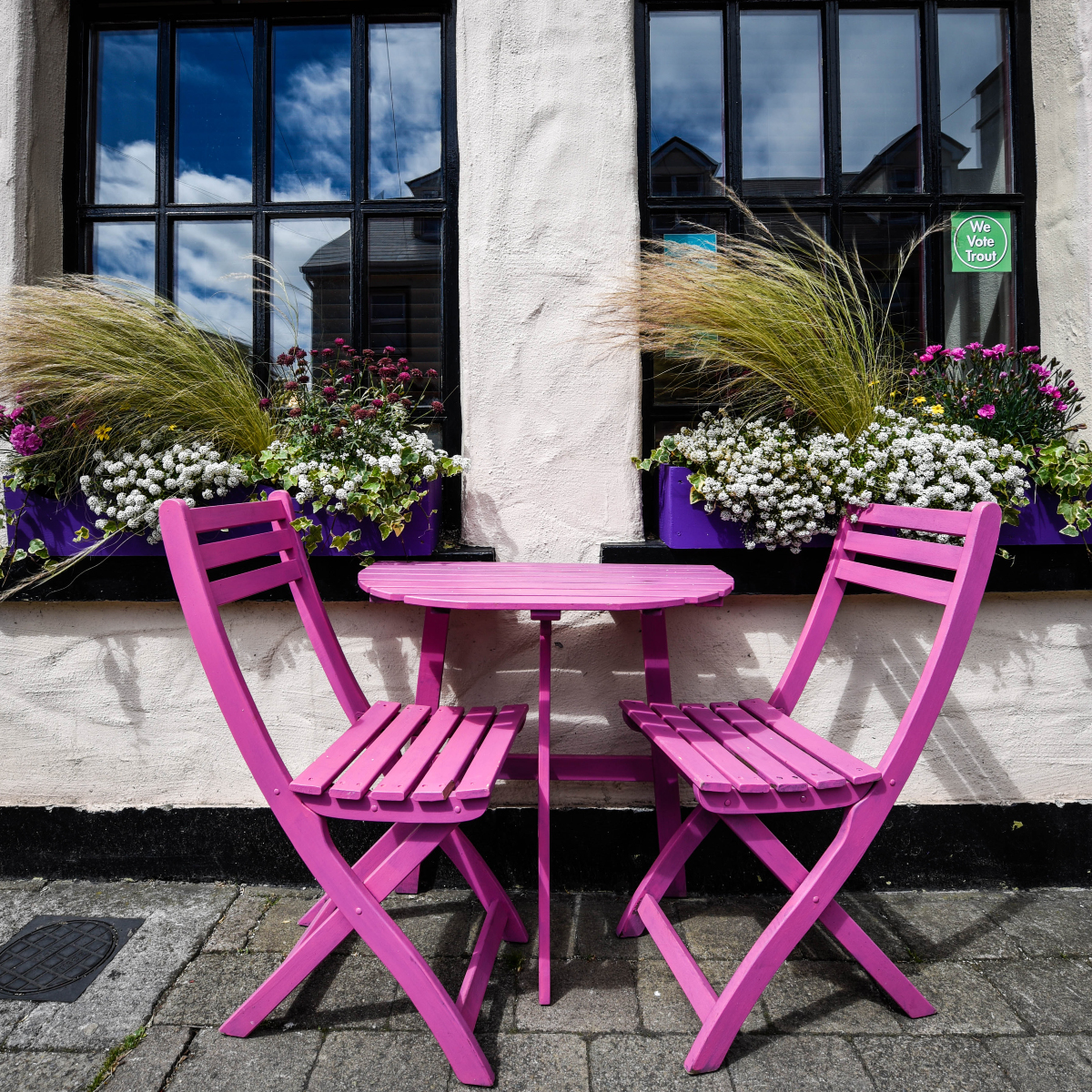 KELLY'S BAR AND RESTAURANT
This gastro pub in the heart of Oughterard is the perfect homely pub to cosy up in and delve into a hearty bowl of stew. You'll be treated to a relaxed and friendly atmosphere with welcoming staff that'll cater to your every need. The menu's wide selection of home-cooked meals are sure to hit the spot for every member of the family, and it's an ideal location for a top-notch Sunday roast, if you're lookin'. Their extensive wine and whiskey selections are the cherry on top of a fabulous dining experience.
Camp St, Fough West, Oughterard // more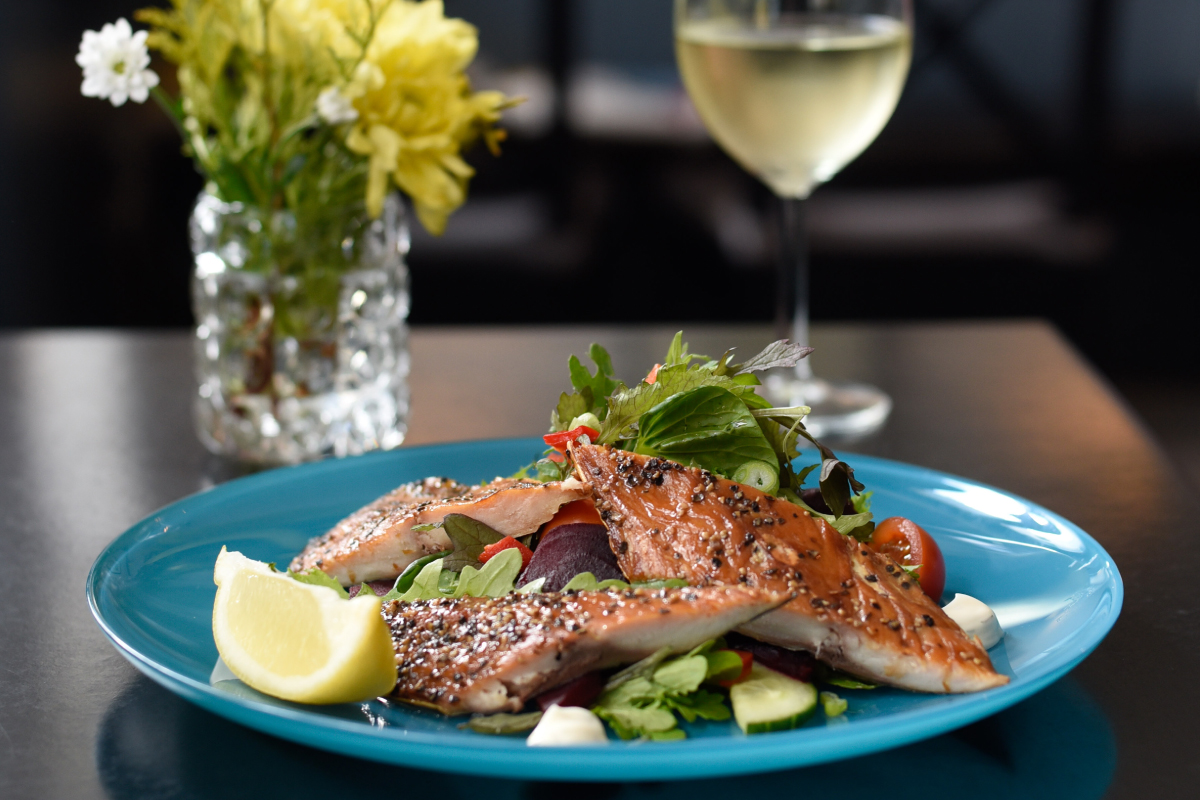 GREENWAY CAFÉ
For those visiting Connemara, it would be a crying shame to miss the Greenway! Renowned for its fresh, locally sourced grub, the authentic and homely feeling really shines through. Making for the perfect pitstop whilst sightseeing, you won't want to leave this cosy little gem any time soon. Their delicious homemade brown bread will have you going up for seconds and maybe even thirds… go on, treat yourself. They also have an extensive menu of wine and beer to round out a relaxing visit.
Fough West // more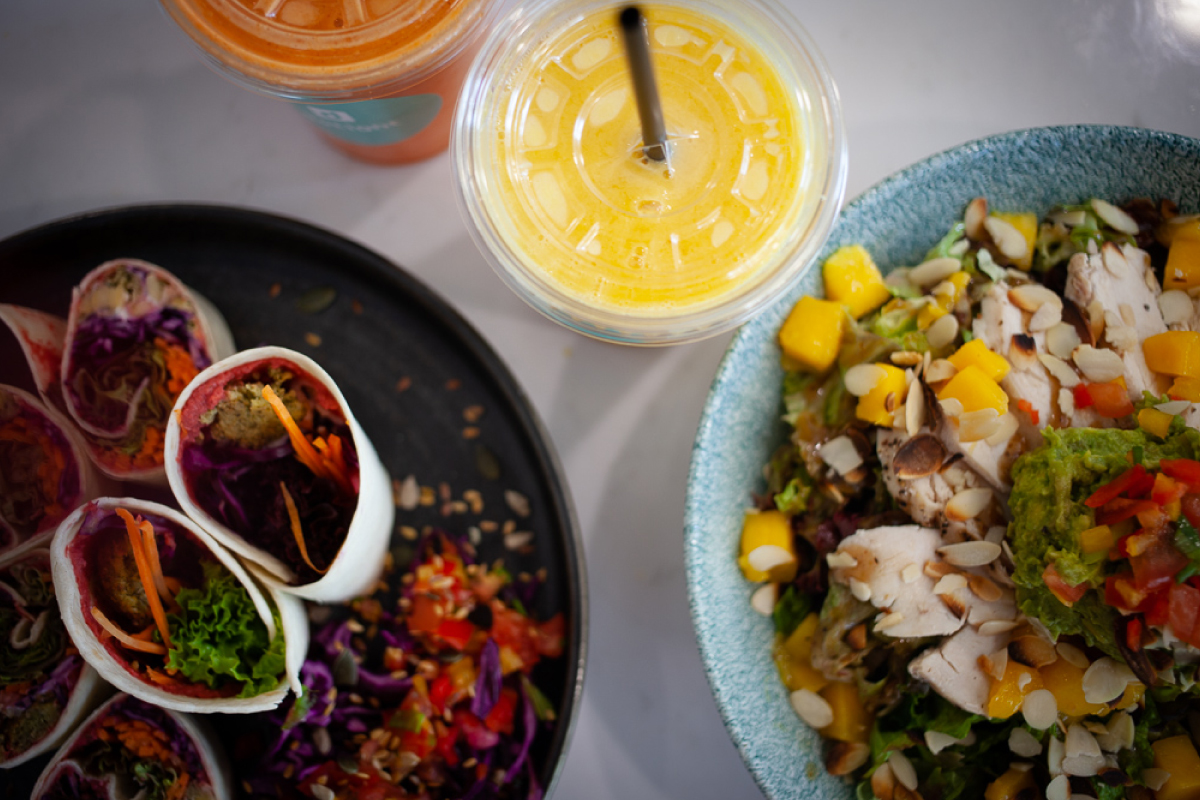 DELIGHT CAFÉ
Tucked away in Renmore at the Kingfisher Club, Delight Café sits very pretty with its bright blue exterior. Delight opened its doors in 2001 and has since flourished and become a hub for locals and visitors, not just gym-goers. Gently ease yourself into the city's crazy atmosphere by getting your daily coffee kick in Delight. With their focus on using locally produced wholesome ingredients, they offer an amazing selection of vegetarian and vegan dishes such as their Raw Power Salad or their Organic Falafel Wrap – yum!
Renmore Avenue more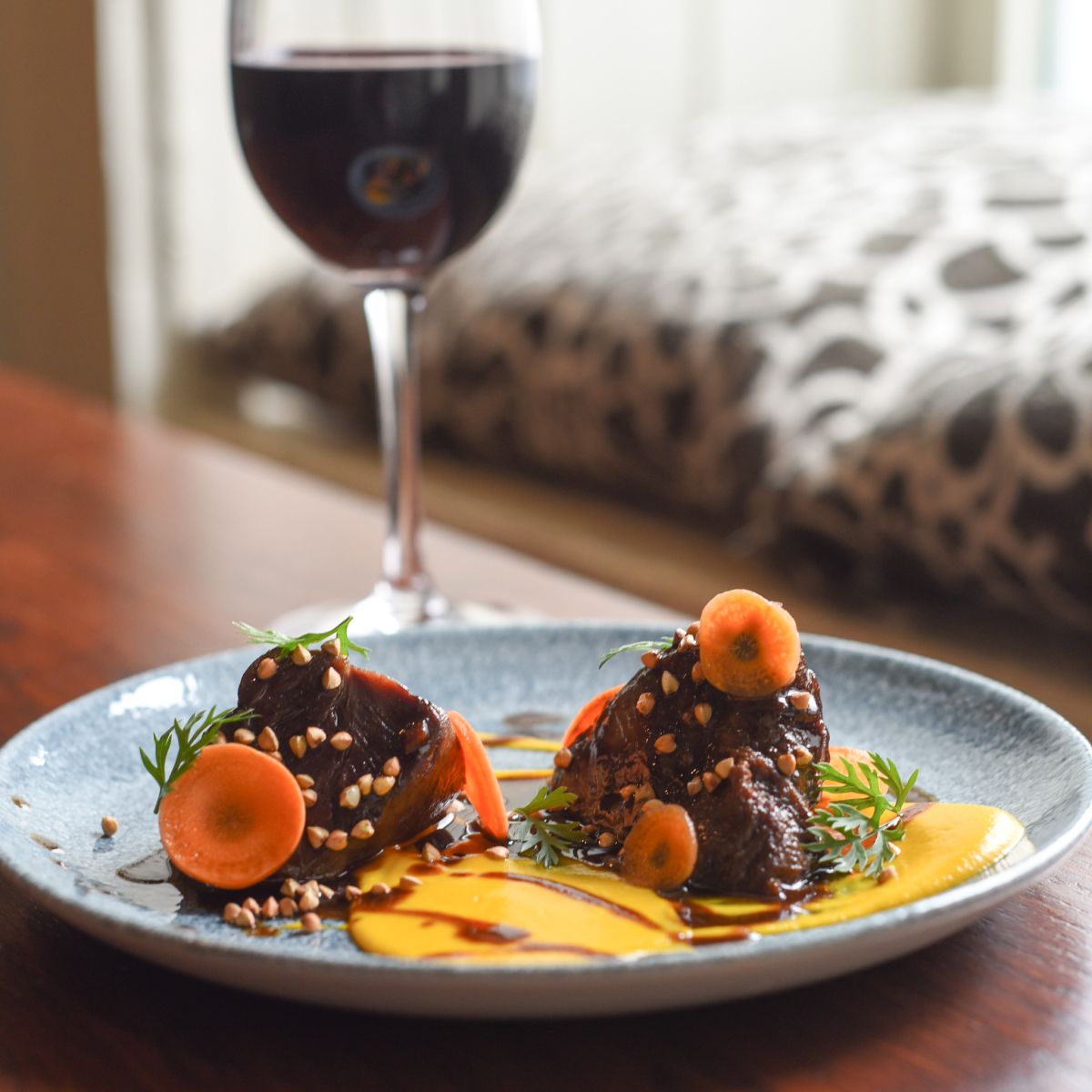 BROWNES
Brownes is a cosy restaurant and bar all about craft beers, cocktails, wines and a delicious local menu served in a modern, elegant fashion. With a very wide selection of local beers and 8 Irish gins, they have everything that may tickle your fancy. They also offer a very nice selection of bar nibbles, such as homemade crisps, roast nuts and a cheeseboard… give us all the cheese! The team at Brownes are also very proud to announce that they have been awarded a Michelin Bib Gourmand 2019 in recognition of their quality food and affordable prices. If that's not a reason to pay them a visit, I don't know what is.
The Square Tuam // more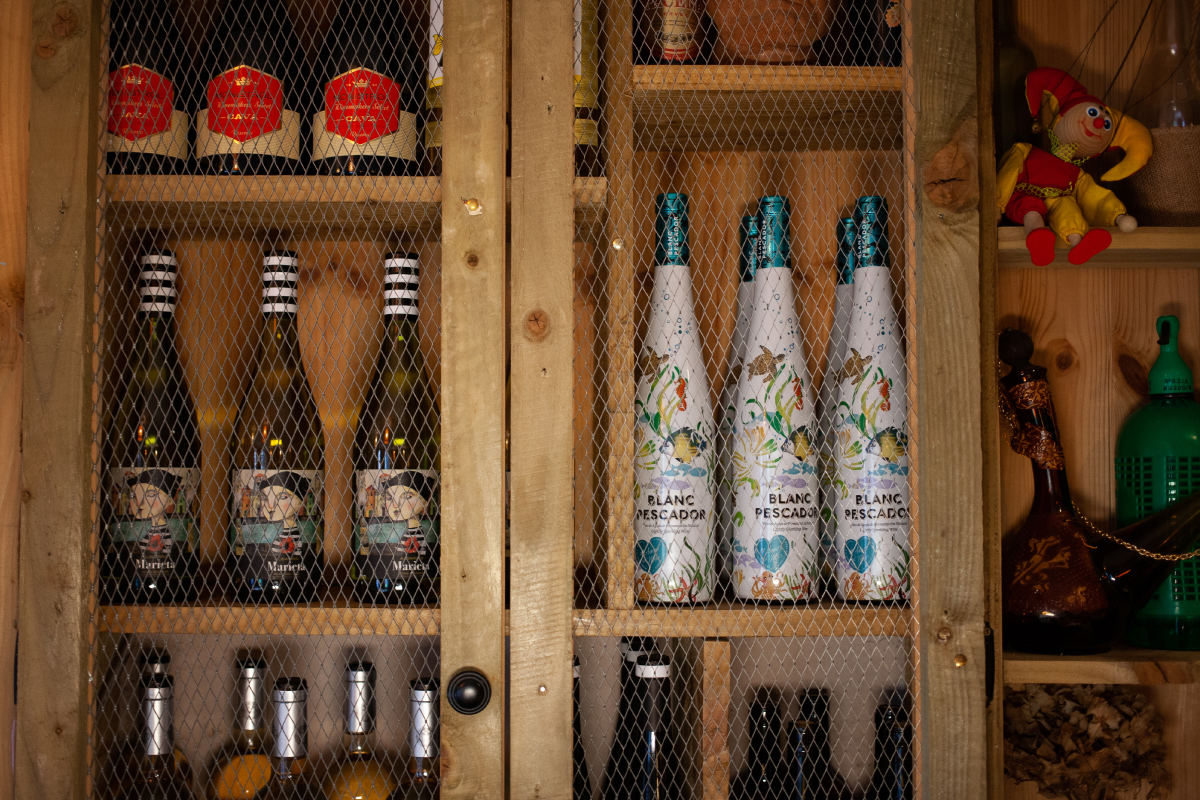 DELI LA TASCA
Deli la Tasca offers an authentic Spanish experience under the wraps of Galway's Westend. Delicious Spanish tapas surrounded by the fun and friendly staff makes this restaurant perfect for any occasion. Let Deli la Tasca transport you to sunny Spain with their authentic Spanish DJ's booming tunes every Friday, Saturday and Sunday – it's always a fiesta at Deli la Tasca! With a great selection of wine, sangria and cocktails it's a great spot to let your hair down and immerse yourself in Spanish culture right in the comfort of the Westend.
1 Upper Dominick Street // more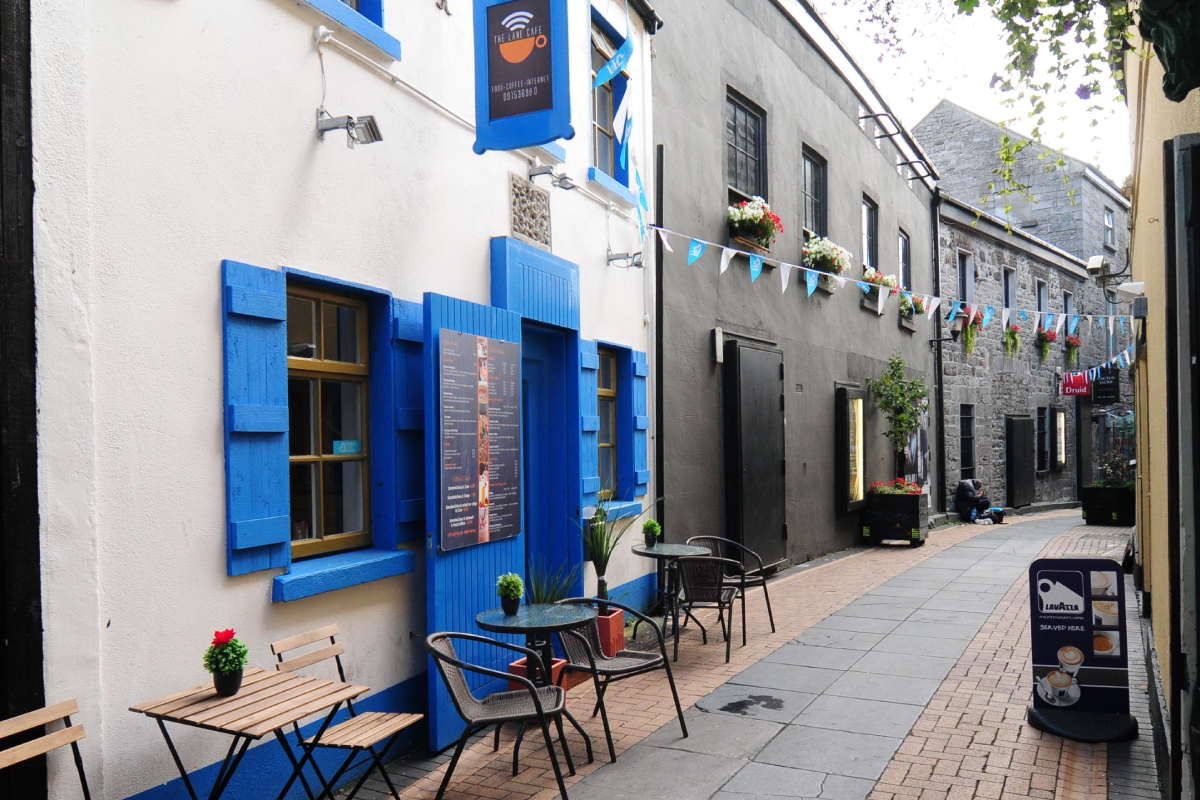 THE LANE CAFÉ

When you find the city is thronged with people and all the restaurants are full to bursting, why not take a trip down to the Lane Café. Hidden in plain sight just off Quay Street, this dotey little café is not necessarily the easiest place to stumble upon, but those who do find it will be rewarded with a delicious menu and a friendly cosy atmosphere. Their selection of toasted sandwiches, soups and pastries provide the perfect lunchtime location to sit back and forget about the hectic hustle and bustle of everyday life. Why not grab a coffee, perch yourself in the corner and get lost in a book for a little while, Galway's answer to a secret haven – Bliss!

1 Druid Lane // more

For more of the best places to eat in Galway City & County check here


Words by Ciara Brennan