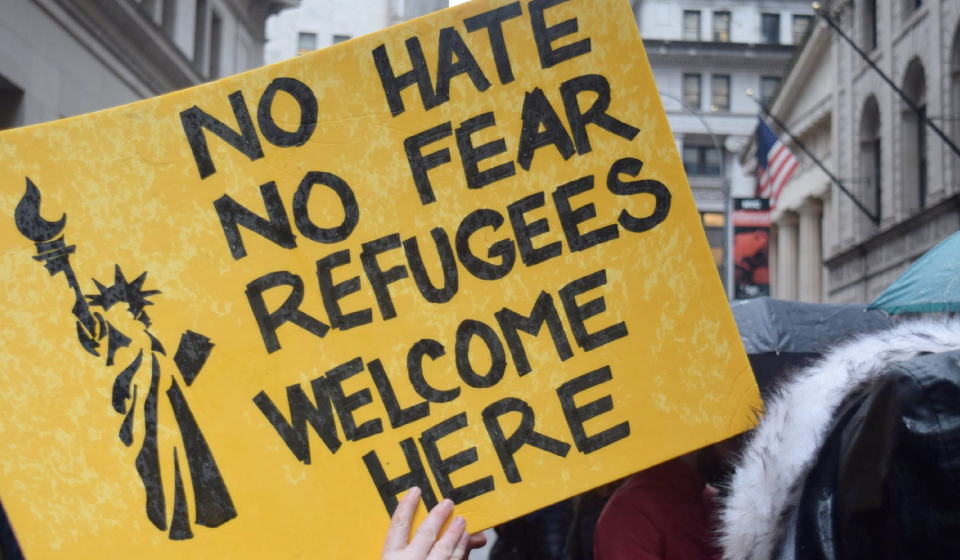 World Refugee Day in Galway
Galway groups will mark World Refugee Day on Tuesday, June 20th, with a full day of events and activities around the city.
The Day was established by the United Nations to draw attention to the millions of people worldwide who have been forced to flee their homes due to war, conflict and persecution. Worldwide, over 25 million people have been forced to flee their home countries, to seek safety elsewhere, half of whom are children.
Galway Anti Racism Network and Galway One World Centre will hold a stall in the afternoon on Shop Street, with information about Ireland's Direct Provision system, and the campaign to recognise asylum seekers' right to work. GARN Chairman, Joe Loughnane, added:
"Ireland has the most restrictive rules in the European Union in this regard. People are forbidden to work while their claims are being processed, which in some cases, can take 10 years or more. Beside the stall, we will map out the dimensions of the kind of room where people live, without any prospects to work, in violation of their rights, and of the Irish constitution."
From 3-5pm, at Teach Solais Resource Centre, Victoria Place, Fáilte Refugees Society will host a public workshop titled 'Asylum from Persecution'. The workshop will cover the causes of migration, and the stark choices faced by those seeking asylum. It will be followed with a talk by Maria Molloy, chairperson of AMACH!, on global LGBT+ human rights violations, in Chechnya and other countries around the world. Aidan Harte, of NUIG's Fáilte Refugees Society explains:
"United Nations Secretary-General Antonio Guterres has stated that over one hundred allegedly gay men have been abducted, imprisoned, tortured and even killed by Chechen forces. We will be appealing to An Taoiseach to follow the lead of the Lithuanian government, amongst others, to grant refuge to those fleeing homophobic persecution, in Chechnya and, indeed, many other countries around the world"
The workshop is free but spaces are limited, so to book a place please email failterefugees@socs.nuigalway.ie
In Salthill, the Galway Integration Consortium will host a celebration of World Refugee Day with an afternoon of music and food. There will be performances by One World Voice Choir, Eglington Dance Troupe and DJ Gigi. Activities will take place at Aras Bóthar na Trá, [Salthill GAA centre] from 3 – 6pm. The event is free and all are welcome. Contact Suzanne @gcp.ie for more information.
The last event of the day, themed Response and Responsibility, will be held by Amnesty International Ireland in Galway. An impressive line-up of speakers, including Pippa Woolnough of the Immigrant council of Ireland, Lt. Stuart Donaldson of the Irish Navy, Luke Hamilton of the Irish Refugee Council, and Dr. Conor Kenny of Médecins Sans Frontières will address some of the responses to the refugee crisis, and explore how human rights instruments can be used to push governments and decision makers to take greater responsibility. The event takes place in the Cornstore, Augustine Street, at the Galway 2020 Hub from 7 pm – 9 pm.
Contact Gerri Creegan for more information, at amnestygalway@gmail.com.