4 reasons Woodquay should be your new favourite spot in Galway
Woodquay has recently blossomed into one of the best spots to hang out in Galway with great bars, shops, restaurants and more. Fewer crowds mean more time to ponder your choice of pint at the bar!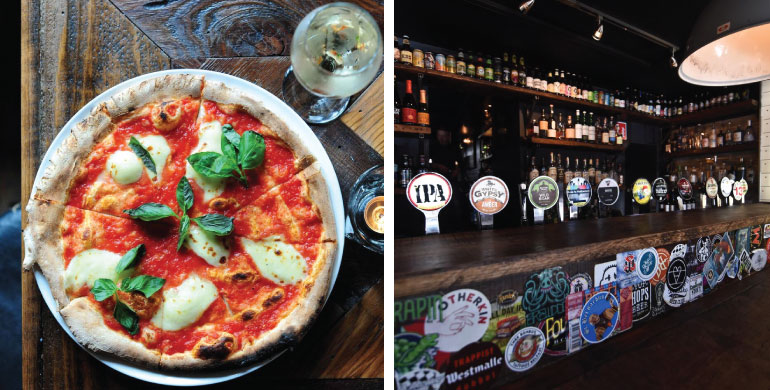 1. Plenty of choices for a pint
McGinn's Hop House 
Here's a great spot to hang out, watch a match on the big screen, and enjoy a craft beer. Their range is something serious, with upwards of twenty craft beers on tap and plenty more in cans and bottles behind the bar. A warm, welcoming atmosphere and some of the finest wood-fired pizza awaits you when you walk in the door! (Pictured left) Get more here. 
Caribou
After opening in 2016, Caribou have quickly become a much-loved spot for after work pints, drinks in the sunshine, Saturday night chats — basically, they're just really popular. They have a huge and ever-changing rote of craft beer on tap from all over the world, and a massive trunk full of board games to break out across a table. Always a good time! (Pictured right) Get more here. 
McSwiggans
This sprawling pub has a massive restaurant upstairs and plenty of snugs and nooks throughout the bar. It's got that cosy, traditional Irish pub feeling without being overstuffed. They've got music at the weekends and serve three meals a day!
Barr an Chaladh is of course a favourite with tourists and locals alike. They've got booming live music every night of the week and the party usually spills out onto the street on a good night! Always a good atmosphere and you never know who you'll meet.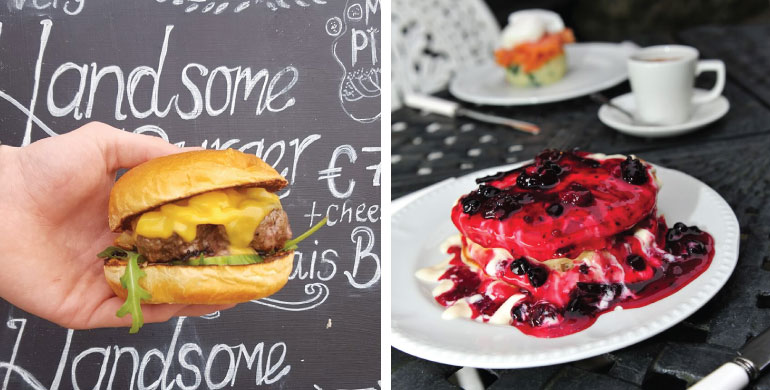 2. Some seriously tasty food
Corrib Tea Rooms
This refurbished Georgian townhouse is lovely place to unwind over brunch, or a cup of coffee and cake while overlooking the Salmon Weir! They serve an amazing brunch and lunch, and have a kicking wine menu for those summer evenings when they're open a bit later. (Pictured right) Get more here. 
Ciarlantini Delizie Italiane
This gorgeous little Italian bakery and café has possibly the best baked goods around. Freshly baked authentic Italian pastries line the shop along with some specialty Italian grocers items! The staff are so lovely and they make a mean cup of coffee. Try the freshly-prepared sandwiches as well!
Handsome Burger
The lads behind Handsome Burger woke Galway up to a serious love of quality Irish beef. 😉 Their burgers are made with sticky fried onions, special sauce, and local ingredients for a combination that's pure tastiness. They've been all over festivals, but now they're installing themselves above Caribou for a match made in heaven. (Pictured left)
Papa Rich
This place is nearly always wedged and for good reason — everything on the menu is mouthwateringly delicious. Curries, noodles, rice dishes, you name it. Their menu is packed with Asian street food goodness, and if the restaurant is full sure just get a sneaky takeaway and stuff yourself in private!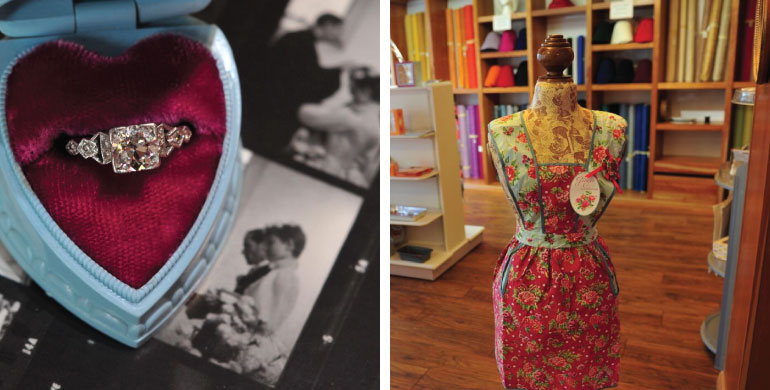 3. Shopping and other goodness
Antiques Room
Always worth a nose around, as you never know what treasures you'll find. This high-end antiques dealer has only the best of vintage jewellery and watches. And it's an especially special spot if you're looking for one-of-a-kind engagement rings. (Pictured left) Get more here. 
Grafton Barbers
The soundest lads and the best-looking haircuts have recently arrived in Woodquay. Play FIFA on the Playstation while you wait and then sit down for a great new look. They'll give you serious 'stash envy, too.
Decorate Your Own
If you're feeling a little craftsy, make your way to Decorate Your Own. Everything you need to make a show-stopping cake is just waiting for you! They also have tons of millinery supplies, if you're looking to fashion your own occasion look. Feel free to ask the staff for help and advice, they're only happy to help! (Pictured right) Get more here.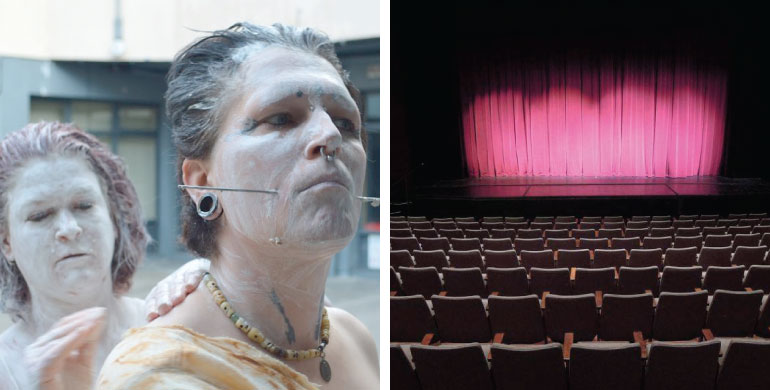 4. Entertainment and culture
Town Hall Theatre

A hub of culture in Galway, the Town Hall Theatre is host to top-notch live music, theatre, film screenings and more.

126, Artist-Run Gallery

Run voluntarily by a board of professional artists, 126 curates and programmes an arts space including a contemporary exhibition programme, talks & workshops, residencies and research projects.

Feature image courtesy of Cathy Gill Photography — see more photos of Galway on her photography page here.