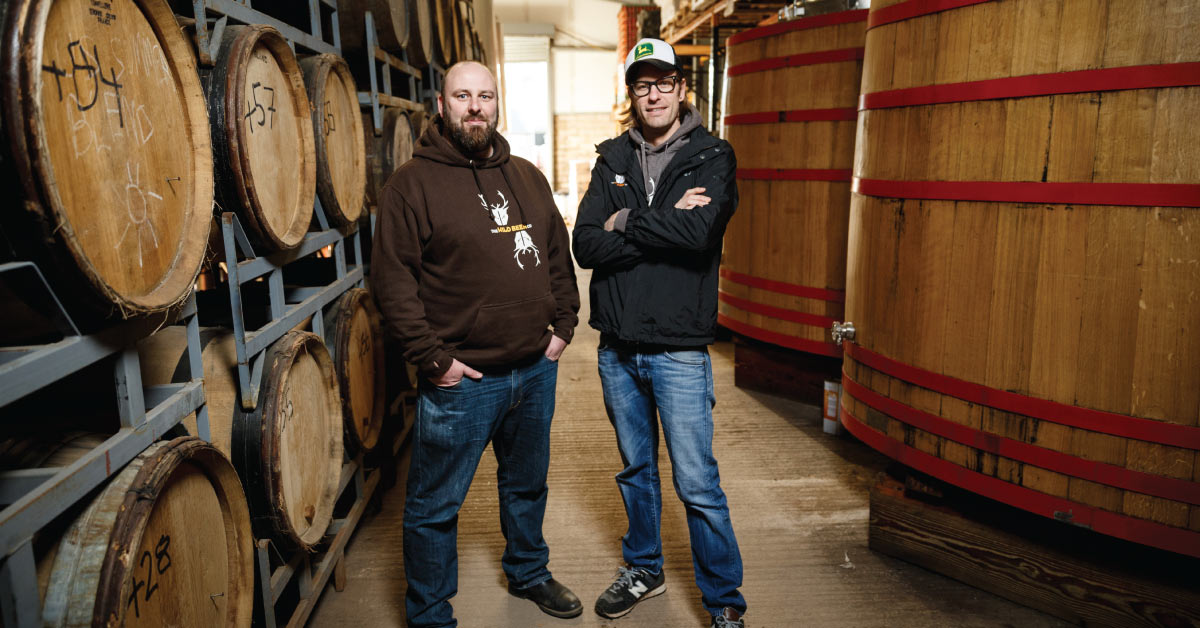 Wildly Different! Wild Beer Tap Takeover in The Salt House
Wild Beer, the experimental Somerset based brewery, will star in a 'Tap Takeover' in The Salt House on Thursday 26th July from 7.00pm.

Wild Beer Co was founded in 2013 to explore the realms of taste and flavour in brewing, and the brewery specialises in mixed fermentation and barrel-ageing alongside brewing a range of everyday pale ales and IPAs.
Wild Beer's Andrew Cooper (co-founder) and James Goulding (international accounts manager) will be visiting Galway to introduce some of their favourite beers from their always changing range.
Andrew and James will be taking time out of their jam packed schedule, which includes a summer pop up at the prestigious Tate Modern in London (details here), to pay Irish craft beer lovers a visit.
There will be six beers pouring on the night including 'Millionaire' (4.7%, salted caramel chocolate milk stout), 'Sleeping Limes' (4.6%, lime gose) and 'Yokai' (4.5%), as well as three other special beers which are being kept under wraps for now.
What: The Wild Beer Co Tap Takeover
When: 7.00pm Thursday 26th July
Where: The Salt House, Raven Terrace, Galway.
Who: Andrew Cooper (co-founder) & James Goulding (international accounts manager)
Tickets: https://bit.ly/2LdFufS