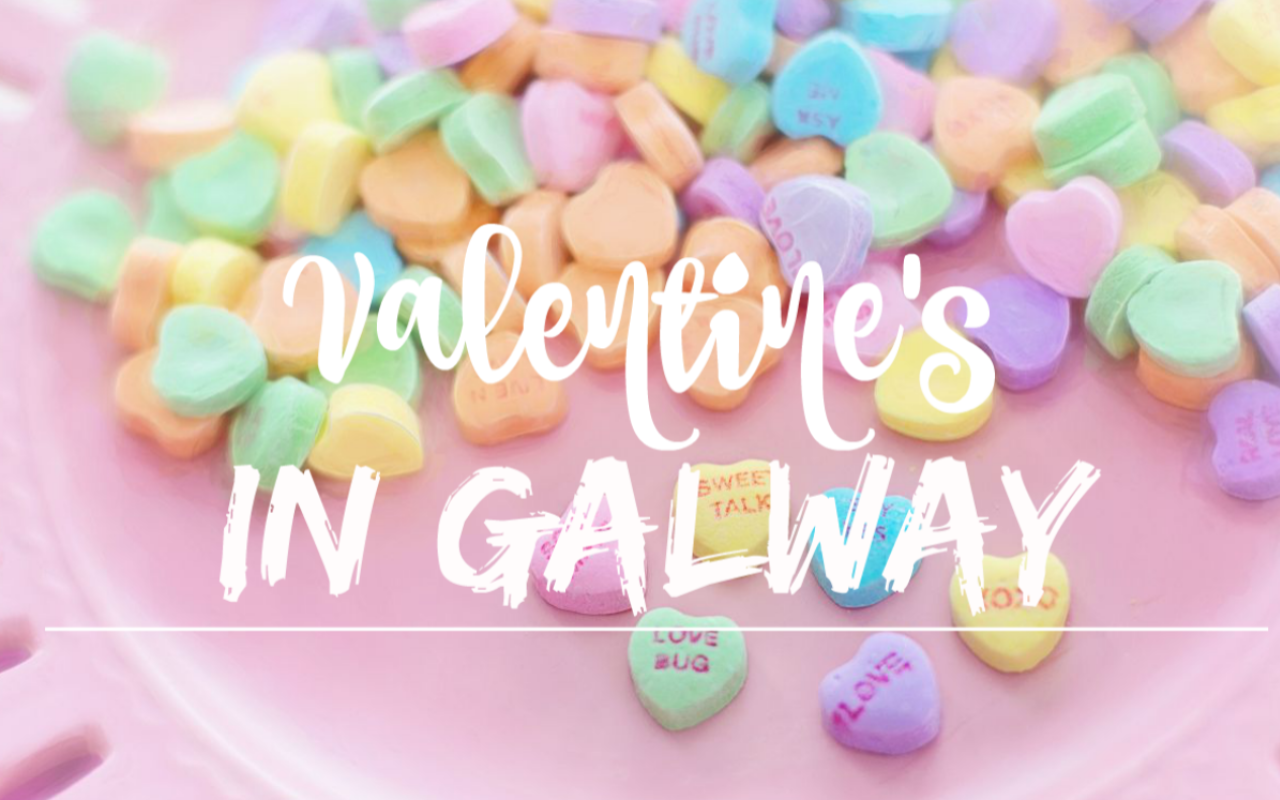 17 Valentine's Day date ideas in Galway
Whether your idea of Valentine's Day is something lovely and romantic, or something completely alternative, Galway has you covered. No matter your budget, Galway has a host of venues for you to choose from this Valentines Day.
Romance on a Budget
We don't doubt that your date is worth a million bucks…..but if you don't quite have a million bucks to spare, here's a few great date ideas for under €20 per person.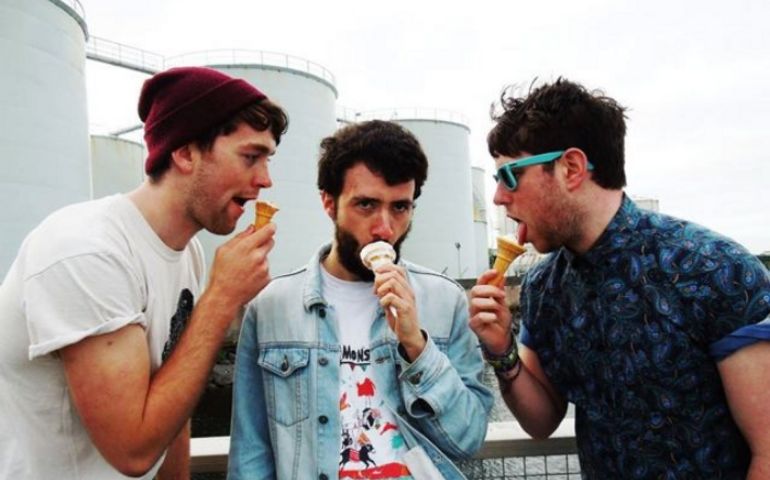 1. Oh Boland
If a super cool gig in one of Galways' best known venues sounds like the kind of date night you want this Valentines day, head to Oh Boland at the Róisín Dubh. Even if you're single, the guitar pop music by these boys from Tuam will make you forget about your loneliness… probably. Entry's free and quality entertainment is guaranteed so it's a great option for Valentines on a budget.
Wednesday 14th February // 9pm // 9 Dominick Street Upper, Galway // more here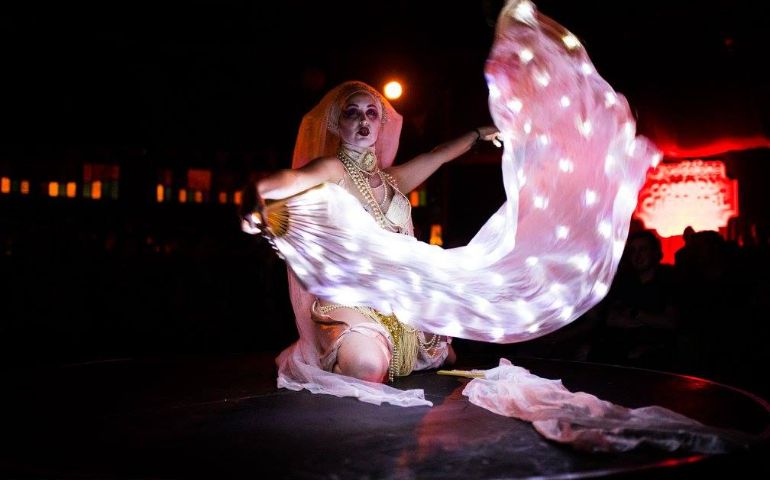 2. Dirty Circus No Pants Party
If you're waiting until the weekend to celebrate….and candle lit dinners aren't really your thing, the Dirty Circus' No Pants Party might just be for you. The hottest show in the west will be back in the Róisín Dubh for a Valentines special, providing some of Ireland's finest and most talented performers. Burlesque dancers, clowns, stand up comics, pole dollys and fire breathers will take to the stage to give you a circus experience like no other. Whether it's a date night with a difference or you're out looking for love, you're bound to enjoy the show. At €15 entry this incredibly fun show, will be a great way to spend a Saturday night.
Saturday 17th February // 9pm – 12am // 9 Dominick Street Upper, Galway // more here
3. Comedy at the Cellar
What's better than having a laugh……having a laugh with someone you love. Head to the Cellar Bar to watch live stand up comedy from some of the best circuit comedians, from Ireland and abroad. The first 20 customers get free Sangria, which is a great way to start any date night! It's only €5 for entry so whether you're with someone you love or a couple of mates, this weekly event is always a barrel of laughs.
Wednesday 14th February // 9pm // 12 Eglinton St, Galway // More Here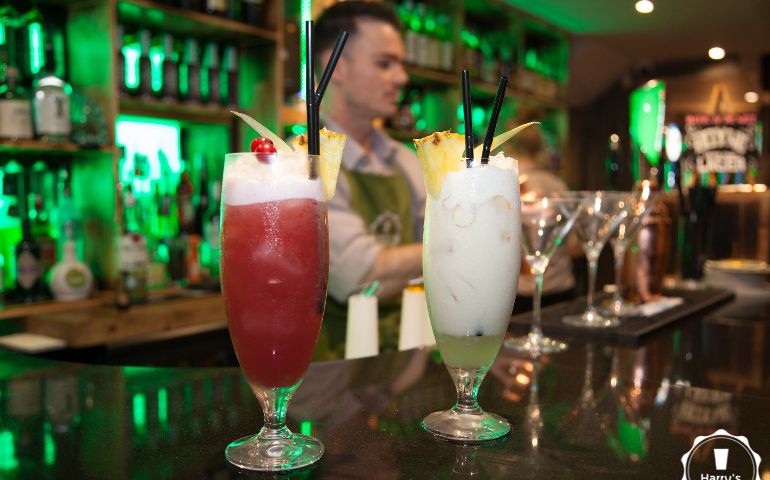 4.Harry's Bar Open Mic Night
Why not serenade your date with a love song… or just enjoy some drinks with them and let other people do the singing. Harry's Bar is one of the newest venues in Galway and with its modern and relaxed interior it makes a great place to get to know someone better over a few drinks. Also having some fresh and talented performers to watch will give you something to talk about. (Or laugh about, if it's your good self getting up there.)
Wednesday 14th February// 9pm // 77 Bohermore, Galway // more here
5. An Evening at the Theatre
Watch a moving piece of theatre with the one you love. "The Great Push" will be playing in the Town Hall Theatre from the 12th to the 17th of February. An anti-war play, adapted from the novel by Patrick Magill, a man who was part of and survived the Battle of Loos in 1915. The winner of Best Actor in the Galway Fringe 2017, Gerry Conneely humanizes the story of such a man. Tickets are only €15, and what's more romantic than war and pacifism?
12th – 17th February // 1 Courthouse Square, Galway // more here
6. Cocktails at Massimo
Whether you're an Old Fashioned kinda person or you want to try something new, Massimo has a cocktail for you. Why not try their original Lavender and Blueberry Mojito or a Sloe Marine if you're a gin lover? An evening of Cocktails is a great night out for couples…..or a single girls night out. They also have a great selection of wine, beer and ciders, if cocktails aren't really your thing.
10 William St W, Galway // More Here
Make it a date to remember
All these date ideas cost €50 or less per person and are sure to impress whoever you're taking out this Valentines Day… Even if it's just yourself.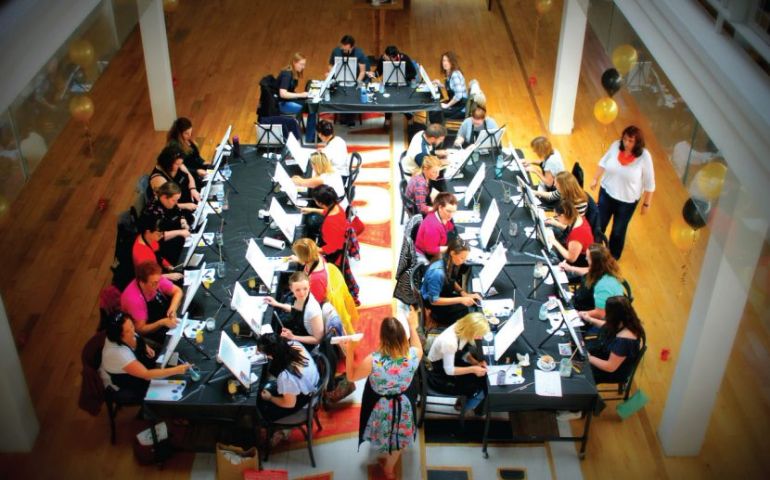 7. Singles 'Paint Date' night at Tribeton
Frantically trying to find a date for the 14th? Maybe you have a mate that could give you a hand. This paintclub event at Tribeton could be the perfect place to find love. You need to attend with an opposite sex partner, who will hopefully also find love so that you can all go on a fabulous double date on Valentines Day. You'll get a glass of Prosecco or a pint on arrival, plus all the materials you need to follow the step by step instructions to create your masterpiece. You'll also get to mingle over a platter of tasty bites during the interval.. What a romantic way to meet "the one".
Thursday 8th February // 7:30pm – 10pm //1-3 Merchants Rd, Galway// more here
8. Valentines Dinner at Tribeton
If you manage to find someone special at their paint date event, head back to Tribeton on the 14th for a romantic meal. With a 3 course menu from €70 for two people sharing, the Tribeton will provide a charmingly romantic setting for your date. Why not treat your loved one to one of their unique cocktails. You will also be able to enjoy the live music from Brendan Murray.
Wednesday 14th February //1-3 Merchants Rd, Galway// More Here
9. Six-course organic Valentines Dinner at The Three Towers
If you're anywhere near Loughrea this Valentines day, head to the Three Toweres Eco House and Organic Kitchen, for a fabulous 6 course meal for only €35 per person. Enjoy sipping Prosecco and listening to live music by Gypsy Violinist Aranos. You can also add a romantic overnight stay for €120. You couldn't get a more romantic location, situated between 2000 acres of forestry and the Slieve Aughty mountains. It's also a healthy way to enjoy an evening out as the Three Towers creates healthy meals using only natural and organic ingredients.
Wednesday 14th February // 7pm – 10pm // Kylebrack West, Loughrea, Co. Galway // more here
10. The Life & Music of Jim Reeves
The Lough Rea Hotel & Spa will play host to a night of music and narration by Al Grant, who will pay tribute to the great Jim Reeves. With stories of his life as well as footage, this will be a unique evening. Al Grant is well known for his ability to sing like the legendary man himself and will cover classics like,"I Love You Because", "He'll Have to Go" and "Adios Amigo". Attend the show for €30 or enjoy the show and dinner for €55 per person. This will be really relaxed way to spend Valentines Day with the one you love. If you're looking for an extra special treat or just live a bit far away, why not stay the night and enjoy the show and dinner for €94.50 per person!
Wednesday 14th February// 7:30pm// 7 Athenry Rd, St. Laurencesfields, Loughrea, Co. Galway // more here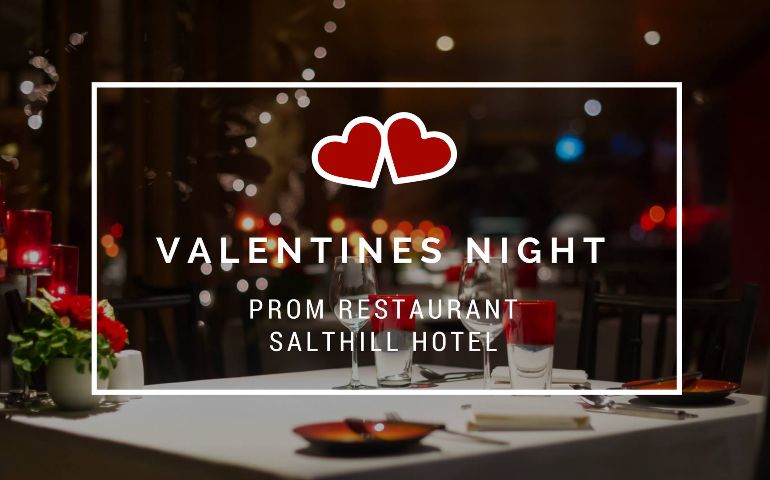 11. Valentine's Day in Prom Restaurant at Salthill Hotel
How about taking a stroll along the prom before enjoying a delicious meal at the Salthill Hotel? You will receive a glass of Prosecco on your arrival at the Prom Restaurant, followed on by a four course meal, a bottle of house wine and an evening entertainment for only €45 per person. The romantic setting overlooks Galway Bay for a romantic evening with a view.
Wednesday 14th February // 6pm – 9:30pm // The Promenade, Galway // more here 
12. Dinner and a movie at the House Hotel
Enjoy the perfect evening with your loved one at the House Hotel. You can enjoy a scrumptious three course meal with sharing options options on each course, perfect for some Valentines romance. Get your meal and a special Valentines cocktail for only €44 per person. After your meal the hotel will also be showing the classic romantic drama, Casablanca for you to enjoy with your love. So plan your Valentines in the modern House Hotel, located in Galways' romantic Latin Quater.
Wednesday 14th February // Spanish Parade, Galway // More Here
Spoil Someone Special!
If you really want to treat you significant other here's some ideas for under €100 per person.
13. Breast Cancer Research Valentine's Ball
Enjoy celebrating Valentines Day whilst supporting a wonderful cause. The  Ardilaun Hotel, Galway will host the black tie event, where guests will be welcomed by the wonderful  Ignite Gospel Choir , performing at the reception. You will enjoy a five course gala dinner and music by the incredible, award winning Bentley Boys. Tickets are €100 and you will be supporting the wonderful work of Breast Cancer Research who fund a comprehensive research programme in NUI Galway, in order to help improve treatment options and outcomes for those diagnosed with the disease.
Saturday 17th February // Taylors Hill, Galway // More Here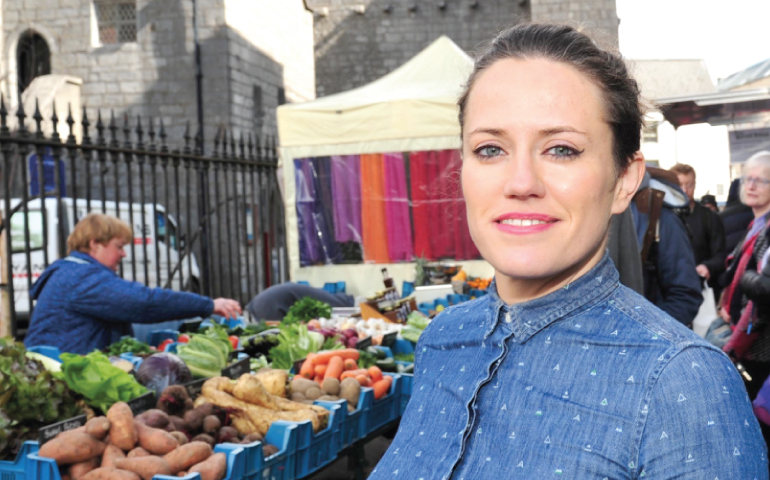 14. Galway Valentine Food Tour
Galway Food Tours are hosting a Valentines themed tour, perfect for the lovers and the food lovers alike. Tour Galway's Westend and sample food and drink from the best of the best, including John Keoghs the Lockkeeper, on the Crust Bucket pizza bus, Bierhouse and Massimo Gastro Pub. Learn about the the places you stop by and play some fun Valentines themed gamed. At €55 per person, this is a great alternative to the same old Valentines dinner you do every year. Guide, Sheena Dignam, is an expert on all things Galway food based and the people behind the food! Whether it's a first date, an evening out with a mate or you've been married for years, Galway food tours is a really fun and unique way to enjoy what Galway has to offer.
Wednesday 14th February // 6pm – 9pm // Galway's Westend // More Here
15. Valentine's macaron class
Make a "sweet" gift for your loved one at Le Petit Délices' macaron making class! Taught by a master pastry chef, learn all the tips you need to make the perfect macarons.  With only eight people per class, you'll get to create your personalised macarons in a fun and relaxed atmosphere. Whether you're an experienced baker or you've never used an oven in your life, if you like macarons this class is for you.
Sunday 18th February //10am-3pm // unit 1 Ballybrit business Pak, Ballybrit, Galway // More Here
16.  Aphrodisiac Meal at the g Hotel
Restaurant gigi's at the g Hotel and Spa have come up with a Valentines Day menu full of tantalizing dishes that are full of both mythical and scientific aphrodisiacs. For €59 per person, this five course meal is sure to make your Valentines Day a memorable one. If you want to further indulge your loved one, why not spoil them with a treatment at the g Hotels ESPA. For something slightly more relaxed they are also offering a love themed Afternoon Tea every day during the month of February for €46 for two guests.
Wednesday 14th February //  Old Dublin Road, Galway // More Hotel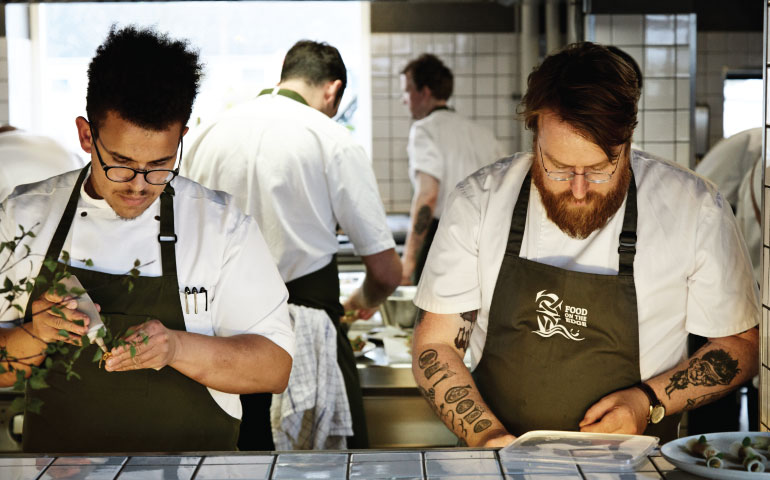 17. Michelin Star meal at Aniar
When better to treat yourself to fine food than Valentines Day. Aniar restaurant in Galways Westend offers an immersive dining experience of quality food from the west of Ireland. The tasting menu changes daily and you can take home the menu of the day. Enjoy a 6, 8 or 10 course meal and chose from over 80 wines on the wine list to enjoy with your meal. The ingredients that Aniar use come from suppliers in Ireland to create contemporary Irish dishes. Plates consist of three to four food items that perfectly complement each other. So to treat your loved one to an unique Irish culinary experience, head to Aniar this Valentines Day.

53 Lower Dominick Street, Galway // More Here