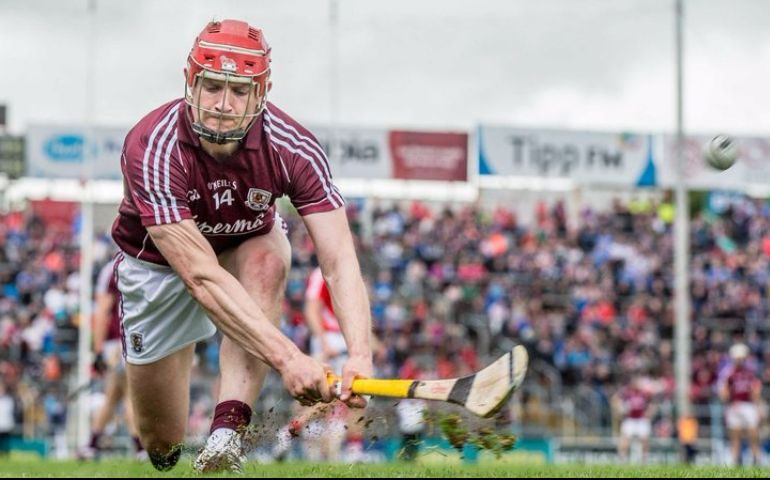 The Best Places to watch the All-Ireland Hurling Final
This weekend is a massive one for Galway, with the All-Ireland Championships Finals seeing Galway v Waterford for Seniors and Galway v Cork for Minors.
Throw-in for the Minors Championship is at 1.15, and Senior Championship at 3.30. So with the incredible prospect of a Galway All-Ireland Senior victory a very real possibility for the first time since 1988; the only real question left for any of you who weren't lucky enough to get your hands on a ticket is… Where the hell do we watch the match?
So with that in mind and in no particular order, these are our best bets for watching Galway kick several shades of maroon out of Waterford and Cork on Sunday.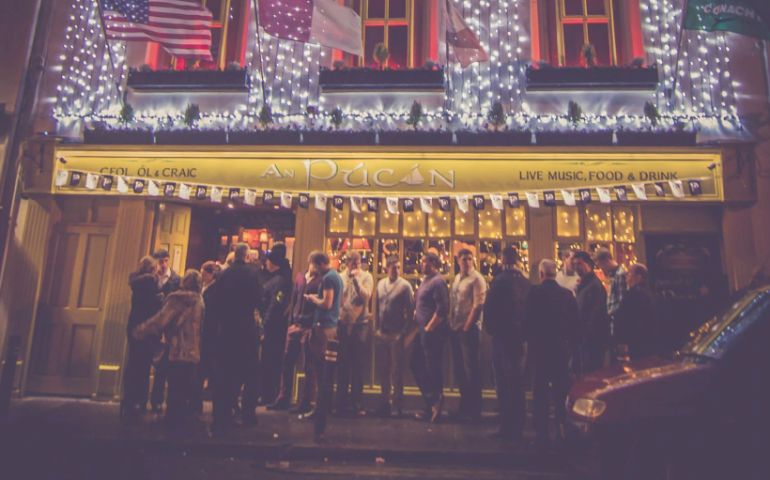 An Púcán 
The atmosphere in the Púcán on Sunday is going to be mighty. Their massive beer garden is without a doubt one of the best around, with massive viewing screens every which way you turn. The bar boasts 7 HD TV's, two projectors, and an 80 inch garden plasma screen.
You're going to get a great view of the match wherever you stand. And they've got great food served all day and all night, to keep you fueled throughout both games!
11 Forster Street, Galway // more here
---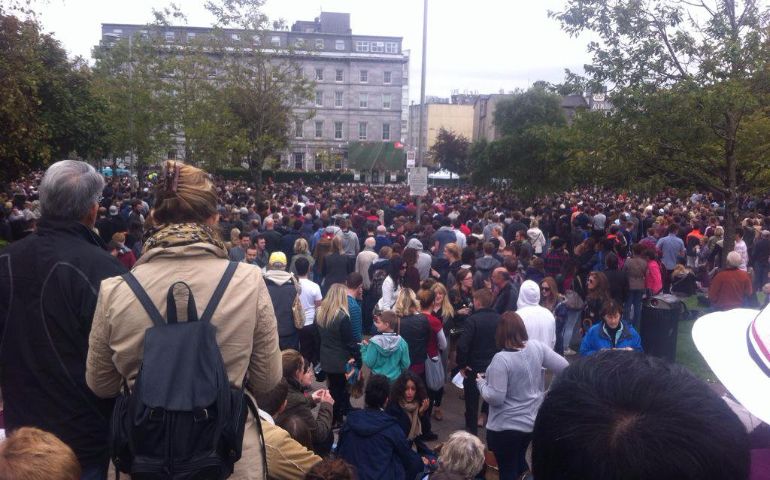 Eyre Square
A big screen will be installed on the Hotel Meyrick side of the square, and an estimated 5,000 people will be turning out for the match! Get there early to throw down your blanket. If it's a nice day, the atmosphere will be unreal — and if Galway pull off a win, there should be an amazing buzz around the place! It's completely free, and the big screen will be switched on at 1pm just in time for the Minors game.
---
Massimo 
Food all day, beer, cocktails and the match — Massimo has everything you need for a perfect match day. Seven TV's around the bar means you'll have a great view no matter where you're sitting.
10 William St West, Galway's Westend // more here
---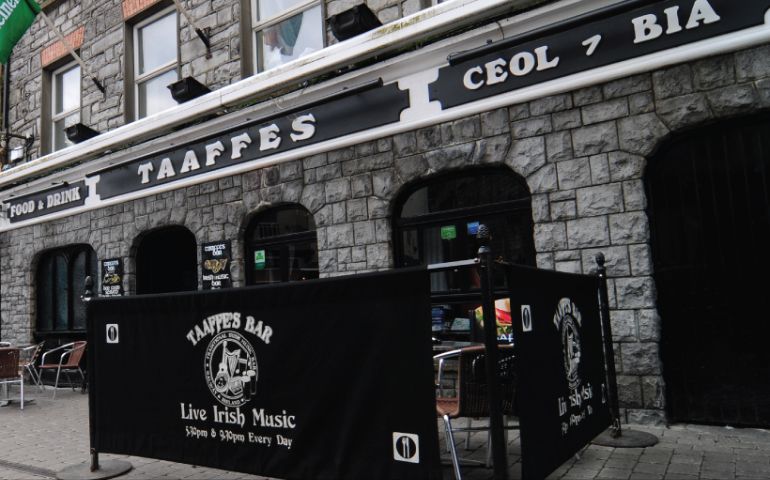 Taaffe's
If you're looking for a cosy spot to watch the match, Taaffe's is your place. The Senior match will be on from 3, and it's likely to be stacked full of eager GAA fans, so get yourself in the door early! Then you're right in the heart of town when Galway goes mad with the win, too.
19 Shop Street, Galway // more here
---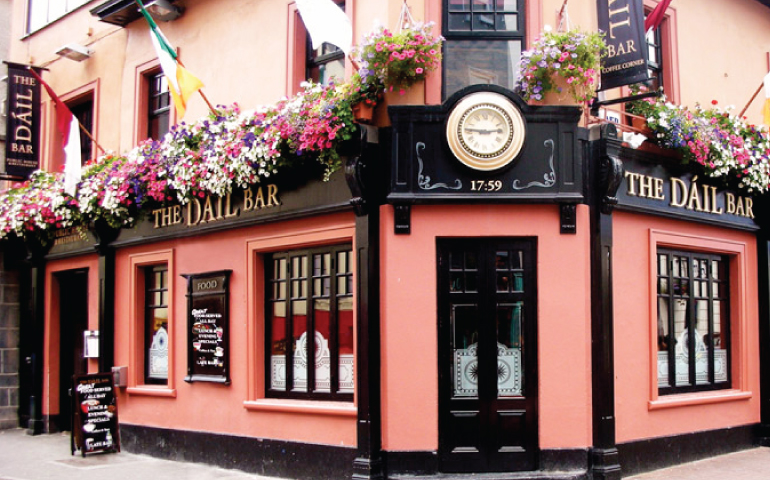 Dáil Bar
The Dáil Bar is a proper sports bar, whether it's Rugby, GAA, or Soccer, you can always be guaranteed of a great atmosphere and some fevered partisan support… Always a good option for tashty pub grub as well, and with 5 X 48″ Plasma HD screens across two floors.

42 Middle Street, Galway's Latin Quarter // more here
---
McGettigan's
This massive bar was built for sports watching. 18 Flat Screen TVS, 2 HD projectors and tons of seating means the only problem is going to be choosing which screen to watch. Their "Joe Canning" Daquiri is made with Galway colours along with vodka, strawberries and lime juice, at just €6 — certainly will put you in the spirit of things!
9 Prospect Hill, Galway // more here
---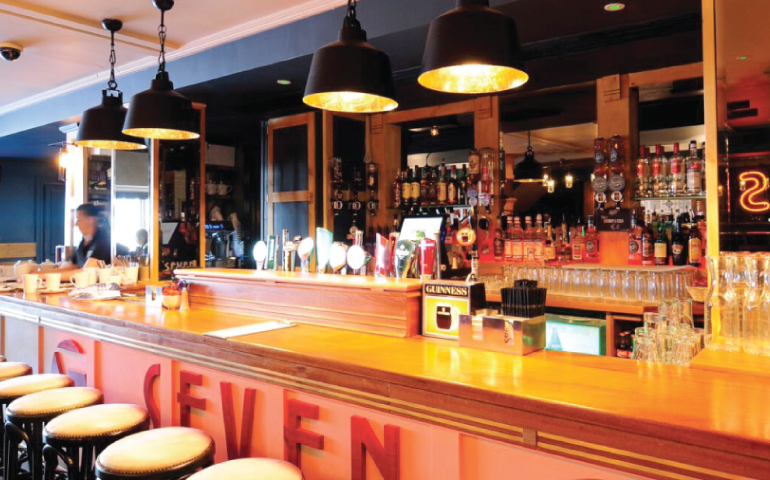 Seven Bridgestreet
Another Galway bar that has recently undergone a pretty significant face lift… Seven is a little bit sexy! With several big screens downstairs in the bar area and a giant 12ft screen upstairs in The Loft, it's definitely one of the best spots to take in both matches. Great food and you should really try one of their amazing cocktails… It would be wrong not to!
5-7 Bridgestreet, Galway // more here
---
O'Reilly's Bar and Kitchen
Pull up a high stool, stuff your face with a burger and you've got yourself a great match day! O'Reilly's Bar and Kitchen will be showing the match from 3pm and if you're out the Salthill way, it's the place to be for a bit of game day excitement!
232 Upper Salthill, Salthill // more here
---
Murty Rabbitt's
Head into Murty Rabbitt's for delicious food, pints and of course the match! They've got several TVs, a fancy aul beer garden if you need to step out for a breath of fresh air, and it's a popular spot for all things sport in Galway. And when Galway win, you'll be right in the middle of all the action with Eyre Square around the corner!

25 Forster Street, Galway // more here