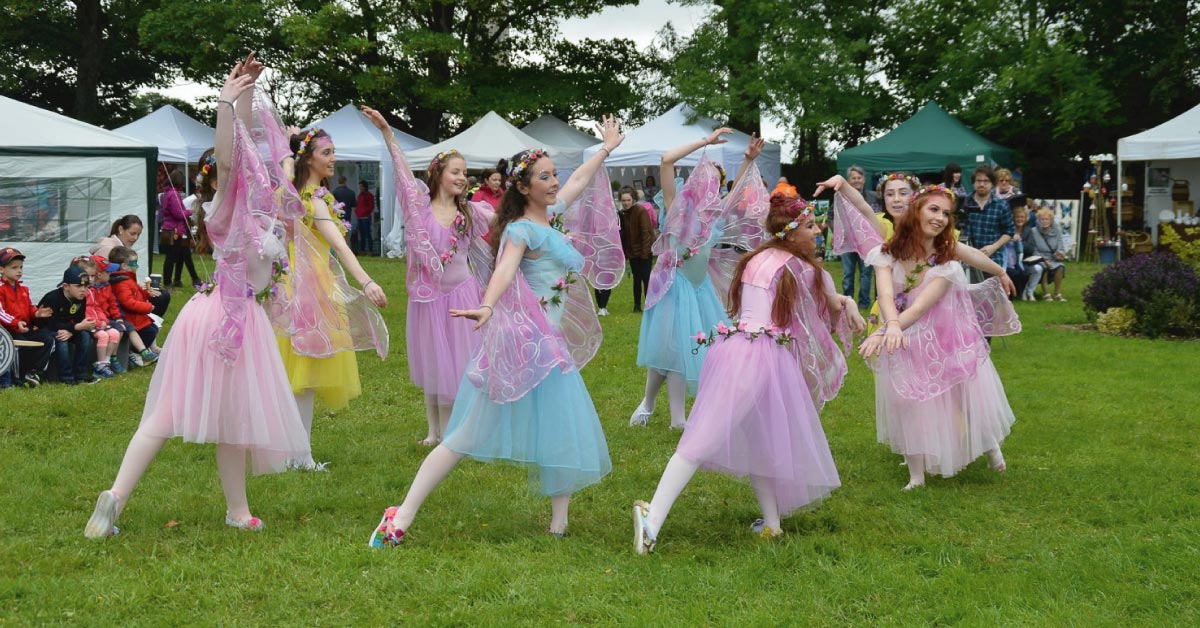 The 9th Annual Galway Garden Festival at Claregalway Castle
The 2018 Galway Garden Festival will take place on Saturday 7th and Sunday 8th July, at Claregalway Castle. This will be the 9th year of an uniquely charming garden event which caters for all tastes.
A wonderful gathering of the very best of rare and special plant traders from all over Ireland, a programme of expert talks, a fine artisan food and crafts arena including the best of 'Made in Galway', as well as a host of musical entertainment and open-air performance.
On Saturday, internationally respected author, arborist and gardener Thomas Pakenham will talk on aspects of his most recent book – 'The Company of Trees'.
Kitty Scully will present 'Greening up the Grey – the growing trend of gardens in the workplace; she will share lots of practical organic gardening tips and update on her most recent gardening adventures with a technology company in Cork city.
Alan Whetham – proprietor of Ireland's only specialist rose centre will present 'My Love affair with Roses.
On Sunday – Helen Dillon – internationally celebrated Gardener, Author, Journalist and Broadcaster- will present 'Starting over'. Her famous Dublin garden has featured in magazines worldwide. She has recently begun a new grand project and will present her experience to date in her own inimitable fashion.
'Wild Plants of Lough Corrib' is the theme of author, film-maker, herbalist and educator Dr. Marina Levitina. The shores of Lough Corrib are home to an incredible variety of wildflowers, including many medicinal plants. Dr Levitina will talk about some of these, how to identify them, and what we can do to ensure they continue to thrive.
Dr Phil Havercroft, Secretary of Irish Specialist Nurseries Association , will talk on 'Garden Perennials – a celebration the less well known'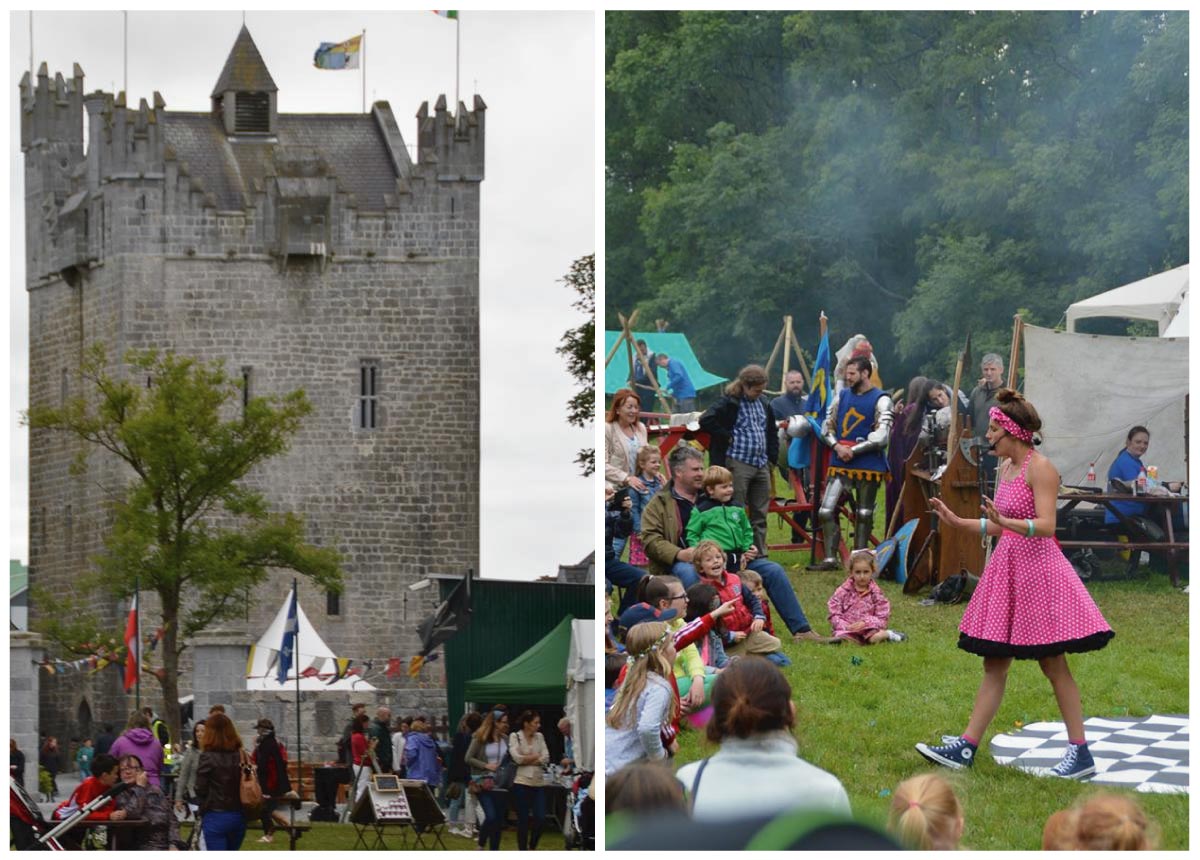 On both days Klaus Laitenberger, who has recently returned from a 4 month research expedition to the Andes will present 'The Lost Foods of the Incas'

Musical guests on both days include Galways wonderful St Patrick's Brass Band and Silvermoon Trad Jazz quartet. The renowned Black Magic Big Band will play on Sunday afternoon. Other guests include the folk duo Four Schillings Short and Sonic Strings of Coole Music orchestra and more to be announced,

Fanzini Circus Productions will delight with their brand new show – Ballet Poulet – when two world class Olympian Idiots bring to you their latest masterpiece. Youth Ballet West will awe crowds with their very special dance performance .

Yer Mans Puppets Cabaret will introduce some new characters and bring along old favorites to entertain all ages. Nemo the Magician will make a very special guest appearance on both days. The festival will feature real battles between Knights in Armour from Medieval Armed Combat Ireland. David Swift from historic re-enactment group 'Claoimh' will recreate aspects of local history in an highly entertaining way.

A range of freshly cooked foods, handmade crafts and assorted wares are available as part of an artisan market. The Botanical Art Expo is a well-established attraction at the festival, and many of the paintings on exhibition are for sale, along with limited edition prints, and cards.

The 2018 9th Galway Garden Festival takes place between 11am and 6pm on Saturday and Sunday, 7sth & 8th of July at Claregalway Castle. Entry is €10 and children go free – this entry fee gives access to EVERYTHING on site – music/talks/entertainment, with gate profits going to support CBM Ireland (Christian Blind Mission). There is free parking close-by and a FREE BUS –courtesy of Bus Eireann – runs regularly to and from Ceannt Station in Galway City. So come to Galway for a very special weekend!

For all information, including further programme announcements, see www.galwaygardenfestival.com.