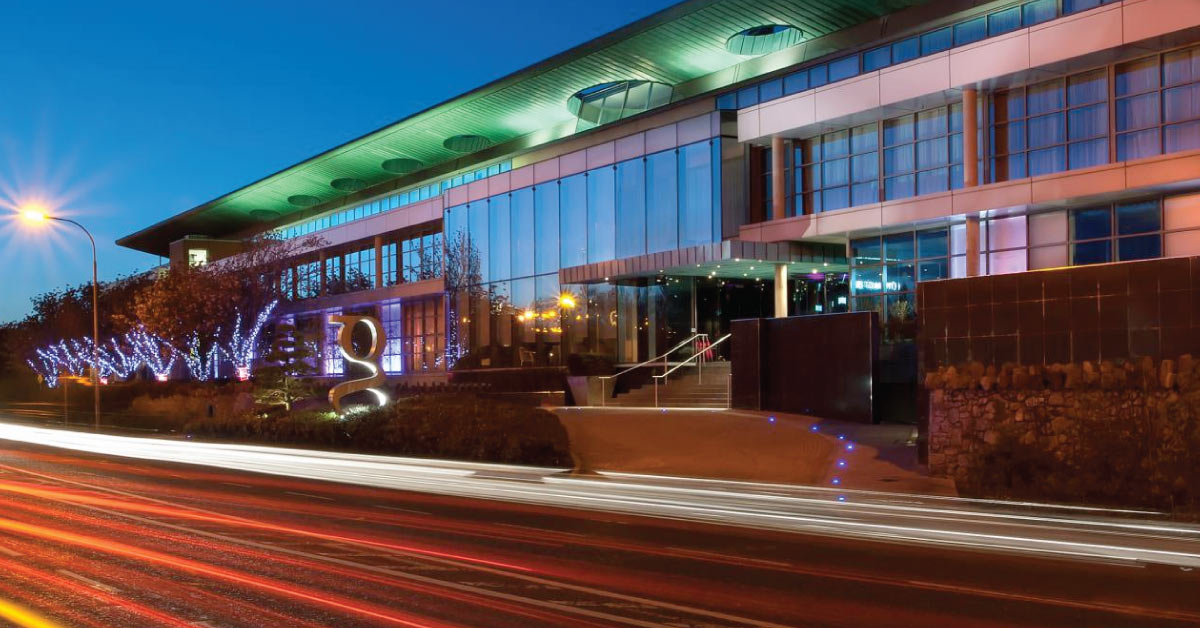 The 5 star g hotel appoints Andrew Drysdale as General Manager
The award-winning five star g Hotel & Spa, has appointed Andrew Drysdale as General Manager. A highly accomplished hotelier, the team are delighted to welcome Andrew Drysdale as he takes the helm as General Manager in one of Galway's most popular hotel's as the summer season continues to thrive.
Andrew Drysdale brings with him a wealth of hotel and hospitality experience, professionalism and enthusiasm. Renowned for his innovative concepts, attention to detail, team building and priority of strong customer hospitality service, Andrew is excited about bringing his personal touches to the luxurious 5 star g hotel.
A Shannon native, Andrew is no stranger to Galway, having completed his hotel training in GMIT, he then held the roles of Operations Manager and most recently, General Manager at Radisson Blu Galway.
From there he held the position of General Manager at the prestigious Farnham Estate in Cavan where he over saw an extensive refurbishment programme before returning to Galway as General Manager of the Radisson Blu, Galway.
Andrew is very excited and looking forward very much to his new appointment as General Manager of the luxury 5 star g hotel. Along with a busy season ahead as the Galway International Arts Festival opens today and Galway Races is looming, Andrew is looking forward to implementing a series of refurbishments programmes in the coming months which will continue to innovate the already unique, luxurious and stylish g Hotel & Spa.
Speaking of his recent appointment, Andrew enthused,
"I'm really looking forward to working and collaborating with the current team at the g Hotel & Spa as we continue to provide a wonderful guest experience to all those who walk our pink carpet. My key focus is, as always, to create an unforgettable guest experience by developing a great team who are happy and supportive of each other in a friendly, fun and hardworking environment."
It's no coincidence that quite often the best hotels to work in are also the most wonderful hotels to stay, dine or enjoy a cocktail in too. As a result, I'm always keen to develop an ethos of positivity in the workplace, recognising there are always at least two people involved in every hospitality transaction and both are deserving of my time and consideration."
Andrew Drysdale has made Galway his home, residing with his wife in Craughwell, Co Galway. He is an active member of Galway Bay Sailing Club and Loughrea Golf Club.

As his tenure as General Manager unfolds, Andrew will showcase future plans for the 5 star g hotel but as always it's business as usual and growing the hotel's profile in Galway.

Always front and centre in the local Galway community, the 5 star g Hotel & Spa is once again proud sponsor of Ladies Day at the Galway Races Summer Festival – this year taking place on August 2nd at Ballybrit Racecourse. The hotel will be fronting an incredible prize package for the #gHotelBestDressed Lady which includes an exquisite €6,000 diamond and pearl pendant from Galway jewellers, Cobwebs, a €2,000 cash prize, a trip for two to Paris, and a stay in the Penthouse at the g Hotel & Spa.

The 5 star g hotel is now part of Choice Hotel Group, an Irish owned and managed operating company employing just over 840 people that operate as a family of hotels with high standards and great work teams. Choice Hotels currently operate in Ireland and the UK and continue to pursue opportunities both in Ireland and in the UK.

To keep up to date on the g Hotel's sponsorship of the Best Dressed at Ballybrit along with dedicated in house g hotel based events during the iconic Galway Races festival or summer of 2018, visit www.theghotel.ie