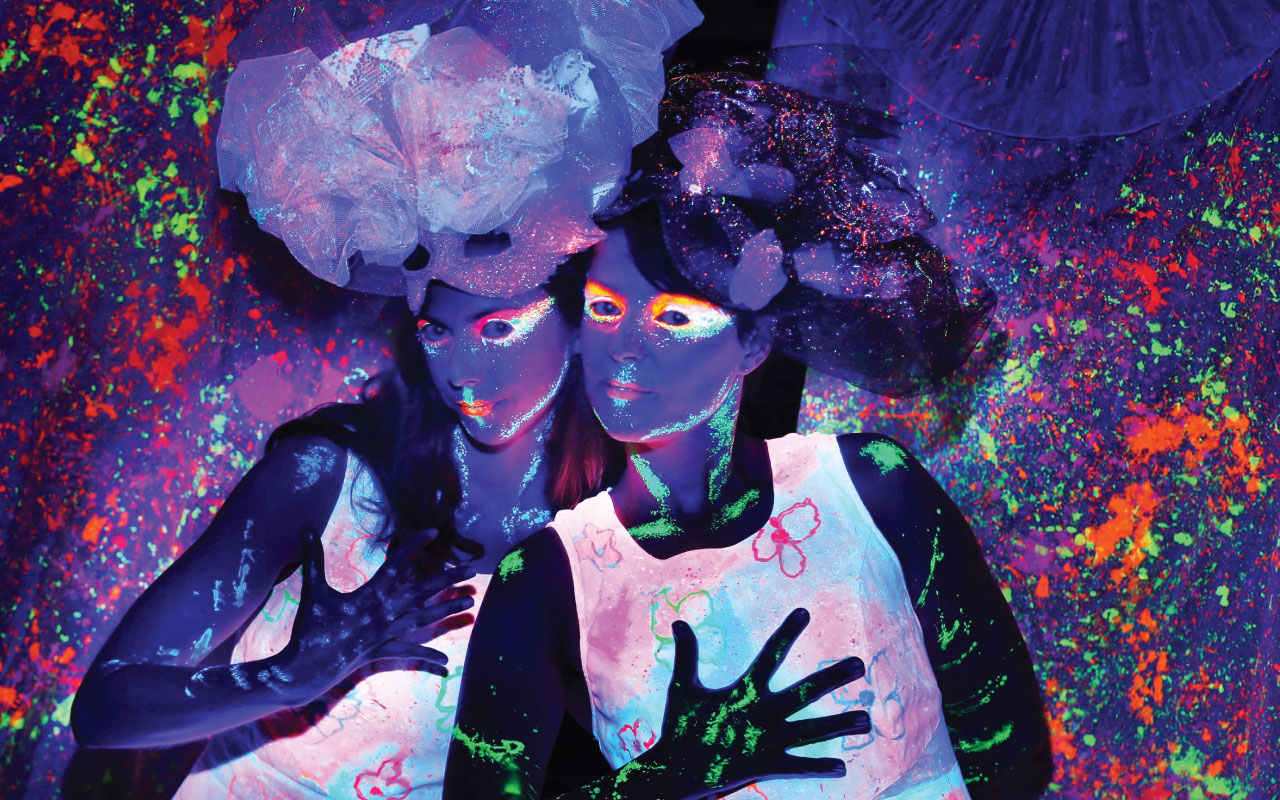 Switch On Culture As Culture Night Returns On September 22nd
Ireland's annual nocturnal cultural extravaganza returns on Friday September 22nd. Showcasing the vibrant arts and creative scene of towns, villages, islands and cities across the country, thousands of participants are gearing up for an evening of culture, creativity and celebration as they get ready to switch on Culture Night 2017. The programme for this, the twelfth Culture Night, was revealed today and is now available on www.culturenight.ie
Museums, galleries, cathedrals, studios, libraries, parks, government buildings, theatres and more, across the country will throw open their doors late into the night for FREE visits, tours, workshops, readings and performances. Organisers are hoping to build on last year's phenomenal turn-out of over 400,000 nationwide. With thousands of individual events there is free family fun across the country; captivate the kids with creative art workshops, wax lyrical with spoken word sessions, relive hidden histories in historical tours, immerse yourself in music, dance like no one is watching with classes and performances of all genres, explore visual art in all its forms…..ALL FREE.
Heather Humphreys TD, Minister for Culture, Heritage and the Gaeltacht said: "Culture makes an invaluable contribution to our country, both to our economy and to the lives and wellbeing of our citizens. It is who we are and what we do. Culture Night is a night like no other on this island, helping to make our rich and varied culture more accessible to all. It has grown from strength to strength each year and 2017 promises to be bigger and better than ever. There's a huge choice of venues open and events programmed this year from national cultural institutions, iconic and historical venues to smaller, more intimate settings. As the twelfth Culture Night approaches I encourage everyone to come out and get closer to culture and explore what is happening in your area, or perhaps arrange to visit another part of the country and discover what is happening elsewhere. Whether it's one-off performances or catching a glimpse inside some of our most beautiful, historic buildings, Culture Night offers some cultural discovery for all ages and interests. Culture Night also chimes perfectly with what the Government is aiming to achieve through the Creative Ireland programme, and so I was delighted to increase funding for Culture Night 2017."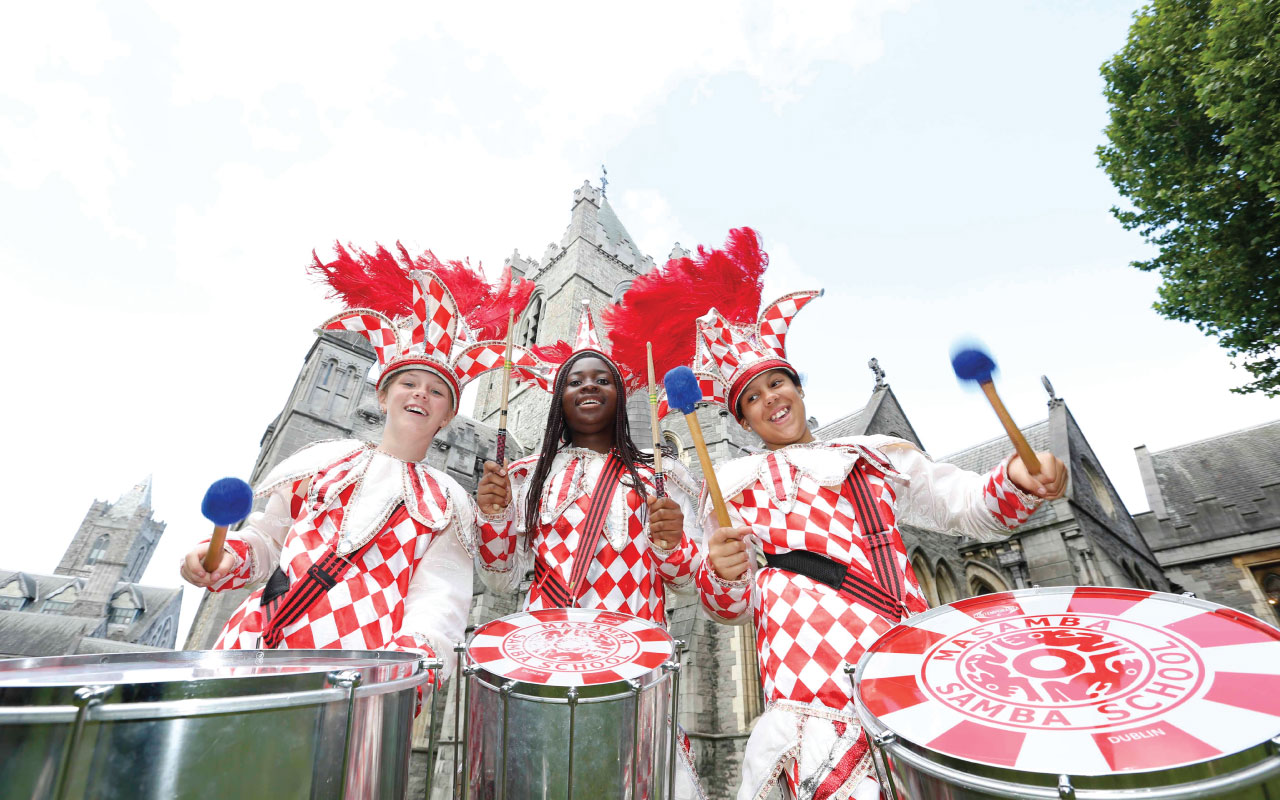 Year after year communities and participants from all genres including photographers, illustrators, designers, composers, visual artists, dancers, aerialists, script writers, conductors, graffiti artists, authors, singers and musicians come together on this one night to celebrate our cultural heritage. Highlights in the capital this year include the Irish Railway Record Society which will host an open evening in their Library, Archives and Small Exhibits Museum of railway memorabilia in the former railway goods offices at Dublin Heuston Station. Visitors to the National Gallery of Ireland can see its spectacularly refurbished historical wings with tours and talks hosted throughout the evening. Dance Ireland is offering free dance classes for people of all ages, while at Poetry Ireland children can construct poetry mash-ups with gigantic words. Unpublished children's and young adult authors have the opportunity to participate in 10min 'speed pitching' their book ideas to The O'Brien Press. Artist in Residence of Cathal Brugha Barracks, Margaret Fitzgibbon has a site-specific installation animating the prisoner's yard and cells with the imaginary presence of one of Ireland's foremost feminists, international suffragettes and nationalists; Hanna Sheehy Skeffington. Outdoor, interactive events include Morning Gloryville, Dublin's immersive morning dance party, which stays up late to bring their first ever Culture Night event to Meeting House Square. Zero-commitment choir Sing Along Social, designed for people who can't really but love to sing, comes to the Civic Amphitheatre, and Smithfield Square's Interactive Playground returns with an even bigger programme for all ages to enjoy, from yarn spinning workshops to fencing taster classes. Exploring the cultural side of Dublin by foot, bike or bus is made easy with the Culture Night Tours which include the Dublin Street Art tour, Dublin Bus Ghostbus tour, Instagrammers Dublin Photowalk and The Worst Tour of Dublin, a fun tour of the city with almost-facts.
RTÉ once again partners with Culture Night to deliver some more remarkable performances and experiences. RTE Radio 1's Arena returns to the upper courtyard of Dublin Castle for a live broadcast featuring music, theatre, comedy and poetry in the company of the RTÉ Concert Orchestra. Be part of a live studio audience as Radio 1's Sunday Miscellany, Countrywide and The Marty Squad record special shows from The Coach House in Dublin Castle, and the award-winning Drama On One team will demonstrate how to make a radio play. Over in the National Concert Hall, RTÉ Cór na nÓg, will perform a selection of scores from Les Misérables and the RTÉ National Symphony Orchestra, with conductor Robert Trevino and pianist Paul Lewis, will perform two concerts from a programme including Tchaikovsky's Romeo and Juliet Fantasy, Grieg's Piano Concerto in A Minor and Hindson's Speed.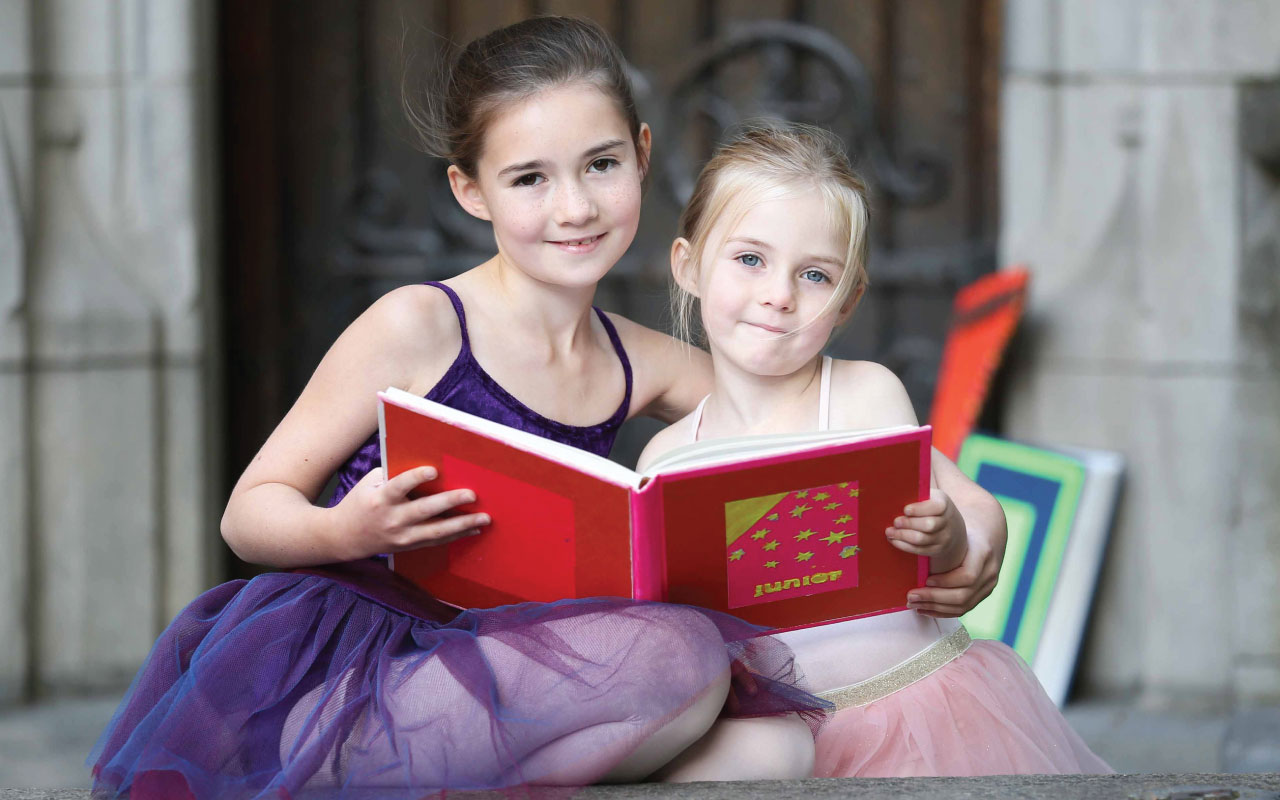 Across the country thousands of events are happening including a screening of film Maze in Cork City Hall Concert Hall followed by a Q&A with director Stephen Burke and some of the cast and crew. In Clare, three of Ireland's most skilled fire performers present their latest production, Firestorm, a show of enchanting light, shadow and choreography. Kinvara Courthouse in Galway hosts Poetry, Paintings and Song in Court featuring an exhibition by visual artist Darryl Vance and performances by poet Sarah Clancy and singer/songwriter Sharon Murphy, and in Kerry intrepid art lovers can meet Irish and international artists on retreat at Cill Rialaig on Bolus Head followed by a 'Famine Supper' in the Meeting House once lived in by seanachaí Sean Ó Connaill. Cultural Collisions in Edenderry, Offaly will see the Town Hall Square transform through music, dance, food, puppetry, surreal carnival and theatrics. The Big Bold Brigid Cleary in Tipperary is a one woman show about the life and events which led to the death of Brigid Cleary, the woman accused of being a changeling and burned to death by her husband in Tipperary in 1895. Visitors to Rathkeale Arts Centre in Limerick have the chance to meet and hear one of Ireland's best loved poets Rita Higgins, while traditional musicians in Achill Island embark on a traditional music tour across the island. Visit Belfast to witness a Street Art Opera by Dumbworld, a gay wedding in a wrestling ring and a dog show in the Sunflower Bar. ​In Cavan ​'The Automated Orchestra by Robbie Perry' is a musical exhibition created and constructed from recycled materials and re-purposed objects. From bicycle wheels to office printers, saw blades to gutted pianos, it will transport participants through otherworldly soundscapes as they manipulate the bespoke interfaces and create unique compositions! 'Cassini Culture at Blackrock Observatory' in Cork invites guests to an evening of spectacular science to celebrate the retirement of the Cassini-Huygens, the unmanned spacecraft and a flagship-class NASA–ESA–ASI robotic spacecraft's mission to Saturn. Meet people (via video link) who worked on the project, be guided (weather permitting) in stargazing at nightfall and enjoy drop in Saturn-themed, hands-on science explorations suitable for ages. In County Cork, Memoirist Alice Carey, author of From Manhattan to West Cork: Alice's Adventures in Ireland, will host half-hour workshops exploring the art of diary writing, what it is and isn't, famous and not-so- famous people who've kept them, and what works and doesn't in creating one's own.
This year Culture Night will also host cross border performance entitled Linear Belongings / Verticial Territories with Irish artists: Aoife Ward, Paddy Bloomer, Sean Hillen, Anne Mager, Marcel Krueger and 1st German Electrophonic Orchestra in Belfast, Dundalk, Drogheda and Dublin. Culture Night travels beyond the borders of Ireland too with events planned in Paris and New York to showcase our incredible culture internationally. In Paris Centre Culturel Irlandais and Kevin Kavanagh present Many Worlds, a group exhibition of new work by six artists who reflect the diversity of contemporary painters in Ireland, featuring artists including Diana Copperwhite, Paul Nugent and Geraldine O'Neill. In New York, The Irish Arts Centre will host John Minihan: Beckett and His World, an iconic photographic exhibition that captures the essence of Samuel Beckett and the luminaries who made up his world, in black and white portraiture, including director Walter Asmus, author Edna O'Brien and publisher John Calder.
Cultural audiences in the capital can travel with a 'cultural edge' on the night thanks to transport partners Dublin Bus and Irish Rail. Dublin Bus will provide FREE buses every 20 minutes starting on Bachelor's Walk, Pearse Street, Aston Quay and Eden Quay bringing visitors to and from their favourite cultural quarters. Don't be surprised if you catch some trad music on your journey, curated by Temple Bar Tradfest. In Cork, Bus Éireann will provide three complimentary bus routes to cater for those on the cultural hunt and Iarnród Éireann Irish Rail is offering 100 family passes for travel on Culture Night.

Culture Night is brought to you by the Department of Culture, Heritage and the Gaeltacht with the regional arts offices, local authorities, and cultural organisations throughout the island of Ireland.

The full programme of events and participating venues for Culture Night 2017 is now available on www.culturenight.ie.

Join the conversation online at www.facebook.com/CultureNight, www.twitter.com/CultureNight and www.instagram.com/CultureNight

#CultureNight #LoveCulture