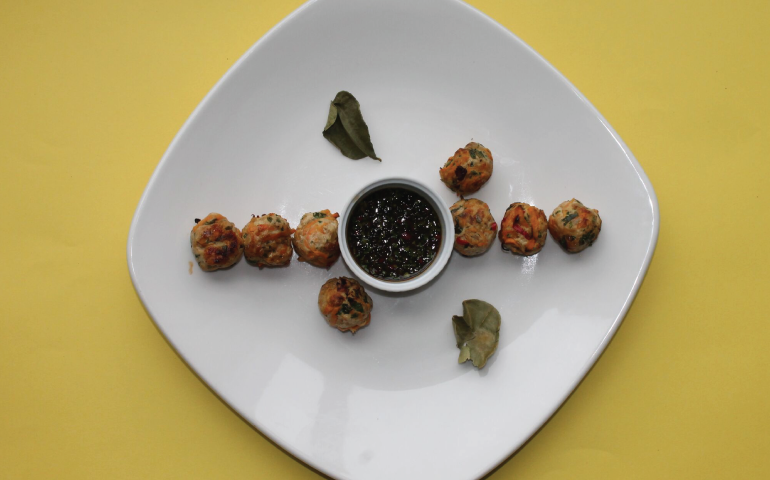 Sweet Potato & Turkey Meatballs with Ginger Dipping Sauce
Here's a savage snack, simple and quick. I'm always looking for a good dose of healthy clean protein after training, a simple snack and here I've developed one I love to whip up. Though my meat intake has dropped in the last few months, I'll still eat turkey especially after a good training session. Great thing about this recipe you can make a big batch and freeze some for future snacking. Also with this recipe, instead of making meatballs you can make burgers too. Make the meatballs small and cover them in this dip, swear, it's fecking delicious. If you want more protein, add flax seeds or an egg through the mix.
Ingredients
– 400g turkey mince
– 1 small onion
– 1 bunch coriander
– 1 small sweet potato
– 1 red chili
– Small lump of ginger
– 2 tsp cumin
– Salt, pepper
Dipping Sauce
2 tbsp dark soy sauce
2 tbsp rice vinegar
1 tbsp honey
2 tbsp sesame oil
Grated ginger
½ diced red chili
Chopped coriander
Method
1.) Finely dice the onion and red chili. Peel and grate the ginger. Panfry the onion in some sesame oil until brown and soft adding half of the ginger and chili, keeping the other half for the sauce.
2.) Grate the sweet potato and chop the coriander, keep half of the herb for the sauce.
3.) In a bowl, combine the mince, cooked onion, sweet potato, cumin, coriander, salt and pepper and mix well with your hands.
4.) Roll into small balls. In a pan, lightly fry them in some sesame oil until you get some colour. Transfer onto a baking tray and cook for 10 minutes.
5.) For the dipping sauce, in a bowl, combine all of the ingredients and whisk well.
And don't forget, if you manage to make it look pretty, take a snap and share it on the This is Galway Instagram or Facebook page.
---
Sources: Vinegar and other ingredients from Asiatic Manila Abbeygate Street. Turkey from Collerans.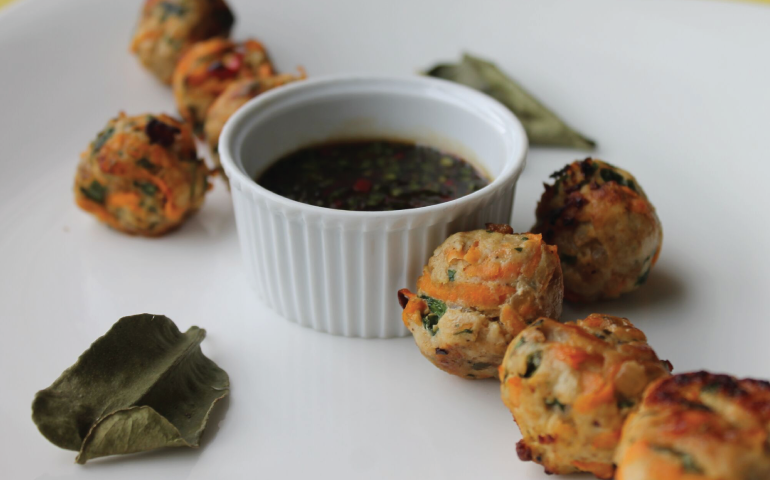 About the Chef
You wouldn't know by looking at him, but Stephen Byrne likes to eat, a lot. He has cheffed worldwide; Canada, Australia, San Francisco, Dublin and now resides in Galway. Not afraid of the unhealthy appetite, he has a keen interest in simple whole foods, a love for Asian flavours and an awful sweet tooth. With years of experience, he will create weekly recipes of meals he devours regularly, and hopefully inspire people to cook at home and embark on a healthier lifestyle.
He writes on his site: http://therantingbeast.com/