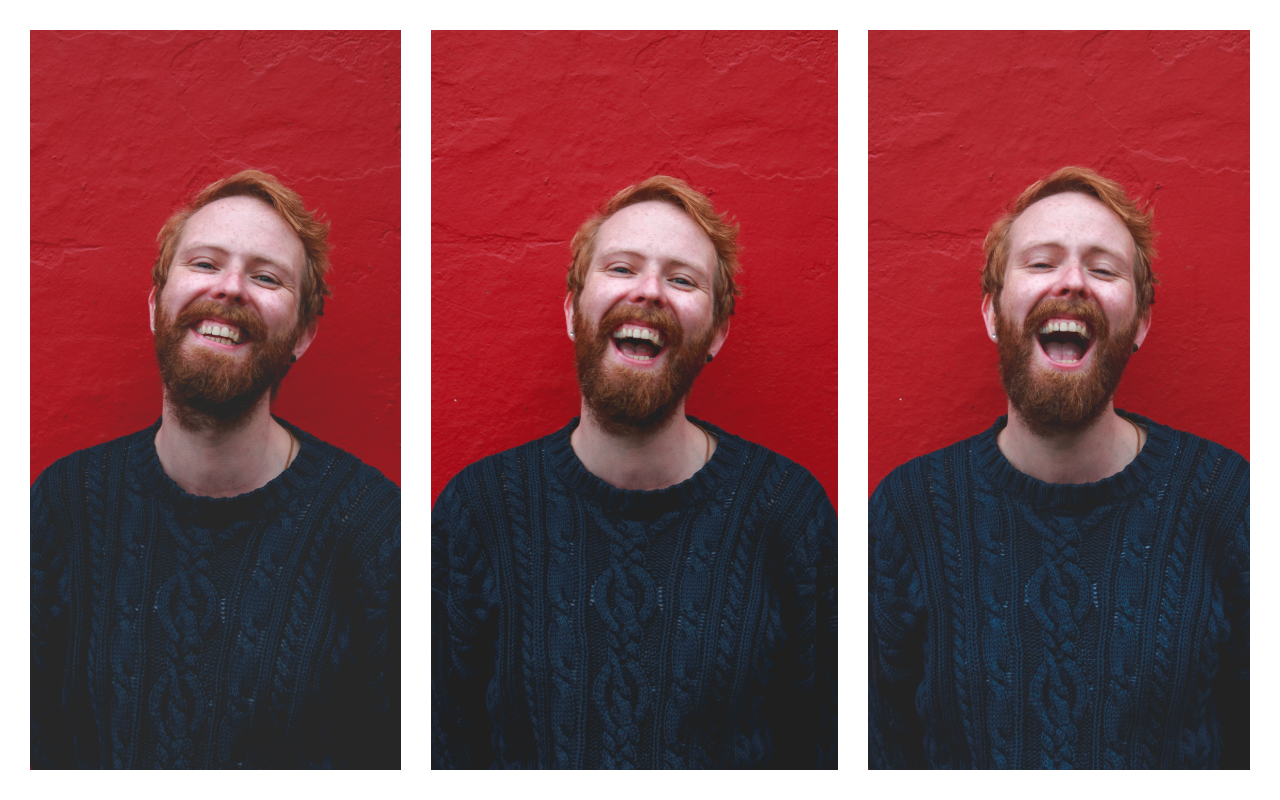 Steven Sharpe: new music and Galway's Pride festival
Steven Sharpe is a lot of things: he's called Galway's best front-man, and also Galway's best-kept secret.
He's at the forefront of Galway's out-and-proud LGBT scene, and his live shows, delivered with his band The Broke Straight Boys, are absolutely electric. (If you haven't been, we've got good news for you.) Sharpe is a unique blend of musician, comedian and actor, belting out tunes about roofies, falling in love, and texting his ex at five in the morning, all with a storytelling authenticity that makes it hard to pin him down. But that's all grand because Sharpe says he's done with labels. He's on stage, he's 100% fabulous and entirely himself, and you better not f– with him because he'll put you in his next song.
So you are opening Galway's Pride Festival?
Yaaaas! It's a gig with the Broke Straight Boys, 13th of August at the Roisin, doors at 8. I usually only do the one gig but this year I'm doing two. On Thursday 16 August I'm with Katie O'Connor, again at the Roisin but downstairs as part of Strange Brew.
Musically you're doing everything at the moment… New record? Different bands? New projects? What's going on?
Well myself and Katie have been constantly working on the To Gaze Upon Us stuff. She's travelling around the country at the moment so when she comes back we're gonna work on an EP. I released a record last year called Shut Up Dylan and the process is a bit different. Coming out of doing that, a lot of people were coming up to me saying, Well that was great, but when are you going to do another Hot Mess? Hot Mess was the first album, a live album upstairs in the Roisin about five years ago.
I was a little bit disillusioned after the album came out (Shut Up Dylan) because it didn't really hit, it didn't find its audience. But then it came to me: do another live album, or do a theatre show and record it. I've written a show called the Realness of Misrepresentation which is a take on what happens when you're in your thirties and you're not settling down and getting married, or buying property, or settling into a career – what does that do to your mental health, when you're living like a 24-year-old but you're 31? What does that do to you? I think a lot of people are in that position where there's a lot of pressure – when it's time to have a baby etc and you're not able to, or you don't want to, this show explores that.
Musical, theatrical?
Theatrical! It would be a lot of monologues, storytelling, not a lot of characters or props or sets.
In an industry diluted with processed stars, you're quite the performer and frontman. Do you find it difficult to transfer that to record?
I do, and I'm still working on it. Some of the songs came out perfectly [on Shut Up Dylan] and some of them didn't, and it's so subjective for me to look back on my work a year later and go Oh I don't think that worked. Everyone does that. All my favourite records are live albums, and all my fave recordings are always live, from Nina Simone to Laurie Anderson. And since I have this am I a comedian or am I a musician kind of thing which I have been battling with since day one, with people saying, "you're not funny enough to be a comedian and you're not musical enough to be a musician" I'm done with labels. I'm just calling myself an artist and this is what I do: true story telling, connecting with the crowd and doing it live.
Still doing the Zeppelin covers band?
Coming back in September after a hiatus for a year. We just wanted to take a break. So we're coming back end of September here in the Roisin Dubh on the 28 September.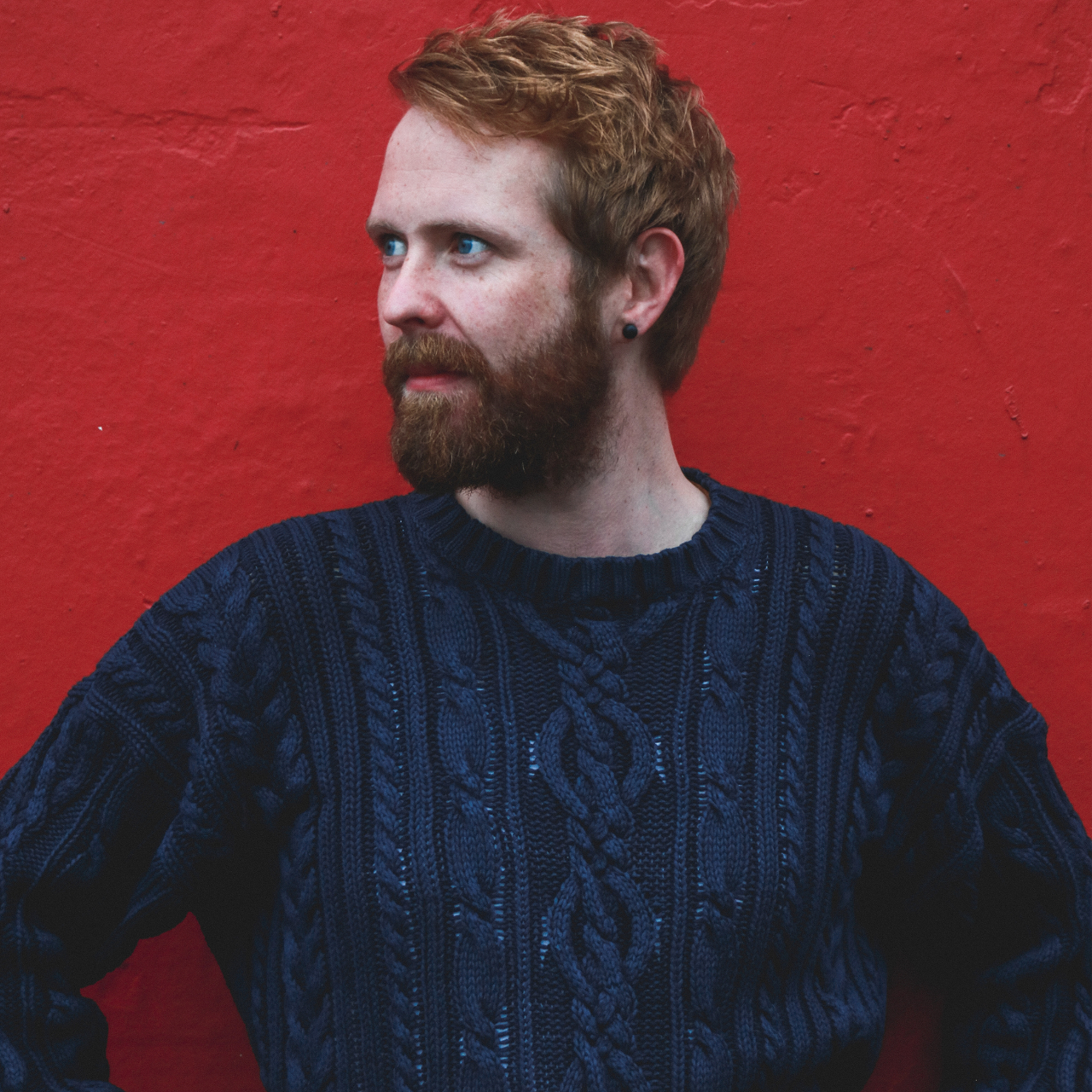 Is being gay in Galway easier now, do you think it's easier for people coming out now than it perhaps was in the past?
What I've found since I first moved to Galway is that there's not a real need to go to gay bars. I did when I first moved here – now they're all gone anyway, there's just Nova. There was The Shawl, Wilde's and Dignity? I kind of didn't feel the need to go to them as I felt that every bar was LGBT safe. That's been my experience as a single gay dude – I wouldn't go in holding a dude's hand or anything. For me I always felt very safe in Galway… From day one, coming to Galway, I felt like it was that it was an LGBT safe city and that gave me the confidence to go onto stages, outside of the Roisin and be myself, be fabulous. All the staff in every bar I've ever played at, every manager has always been lovely, there's never been any you're too fabulous for this stage kind of thing.

Pride Festival – anything you'd point people to go to?
Definitely the parade, a really nice kind of thing to do. oh…Mother is happening on the Friday! Mother is coming to Galway. This is the really big one.
But going back the topic of coming out now and when you're younger…

I went and did a workshop with a bunch of college kids, it was a series of workshops and I was going to perform for them afterward… I was sitting in a workshop they were doing, they were talking about privilege. And one of them said, "Well my privilege is that when I came out, it kind of made me more popular, all the girls wanted to hang out with me and all the guys had to be nicer to me because all the girls liked their gay friend" … And my mind exploded. Like I was absolutely flabbergasted because when I was 16 the idea of coming out was a death sentence, you'd be excommunicated from everyone in your life and it was so stressful! So this workshop thing was two years ago, I was 29 at the time, and I was thinking, wow it's a decade and a bit later and all these kids are talking about their privilege, about how they were different and it was celebrated – and me, in my head, I was screaming. I know it's not like that all around the country but that was such a strange experience, to hear that. So things are moving in a better direction. It's so nice to see gay teenagers just being themselves, it really almost moves me to tears when I see it. Just a decade ago, it's like people think it's always been sound, we've had a referendum etc – I remember being 21 walking down the street with my boyfriend, him holding my hand and me saying, We're going to get attacked. And he was like, No no it's fine, and thirty seconds later a group of teenagers descended on us. Was crazy & terrifying. Now, you see 'em hugging and kissing like any young couple would be, and that's so beautiful.

Speaking of the referendum…it's been 3 years I'm still not seeing a ring on your finger?
I am un. Fucking. Datable. You fuck with me once and then suddenly I'm on stage singing a song about you. I think the realness is there and people see it and they're terrified.