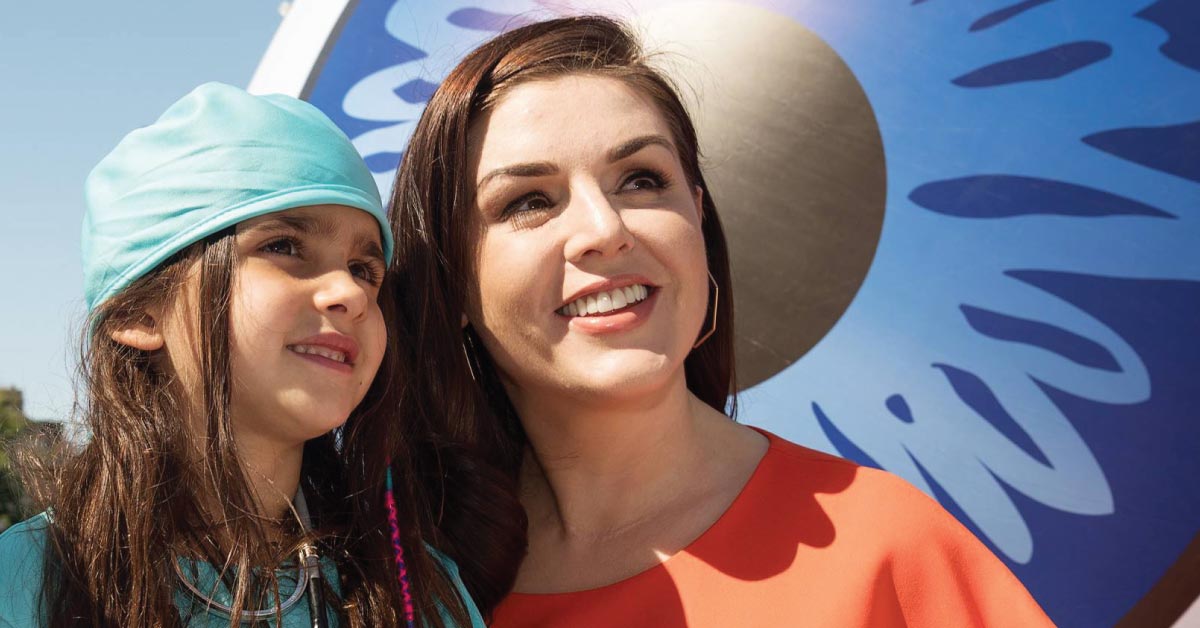 Síle Seoige Calls On Galwegians To Imagine A Lifetime Of Missed Moments
Yesterday, Wednesday July 4th, well known Galway girl Síle Seoige was joined by a group of dainty doctors and mini-medics in the heart of Galway city to help launch Sightsavers new Missed Moment campaign. Taking place exclusively in Galway from August 10th – 24th Missed Moments is seeking to save the sight of 250,000 people living in some of the world's poorest countries and protect them from a lifetime of missed moments, the equivalent of the population of Galway city and county. The campaign, which is proudly supported by Supermac's, wants to engage the people of Galway by having them consider the moment they would miss most from their life if they were to suffer from visual impairment. For more information visit www.sightsavers.ie/missedmoments
Missed Moments features never before seen technology, an innovative and interactive digital pod in Eyre Square Shopping Centre, the very first time one has been used in Ireland. Donors can tap a debit or credit card to donate €2 and and instantly see how their simple action and small gift helps to give a real person back their sight. A short video introduces them to someone living with visual impairment and seeking a sight saving operation, then they are immersed in their journey from darkness to sight, and ending with the moment their bandages are removed and they can see again. One of these is Winesi from Malawi whose missed moment was seeing the face of his wife which he hadn't seen in 12 years!
Speaking about the campaign Síle Seoige said: "I'm really impressed with Sightsavers Missed Moments campaign. As a proud Galwegian it's great to see that a campaign of this kind is coming to our city, and Ireland, for the very first time. I'm a firm believer in living healthily and it's important that we keep on top of our eye health. My Missed Moment would definitely be seeing the face of my little boy Cathal. I couldn't imagine not seeing his gorgeous face every day."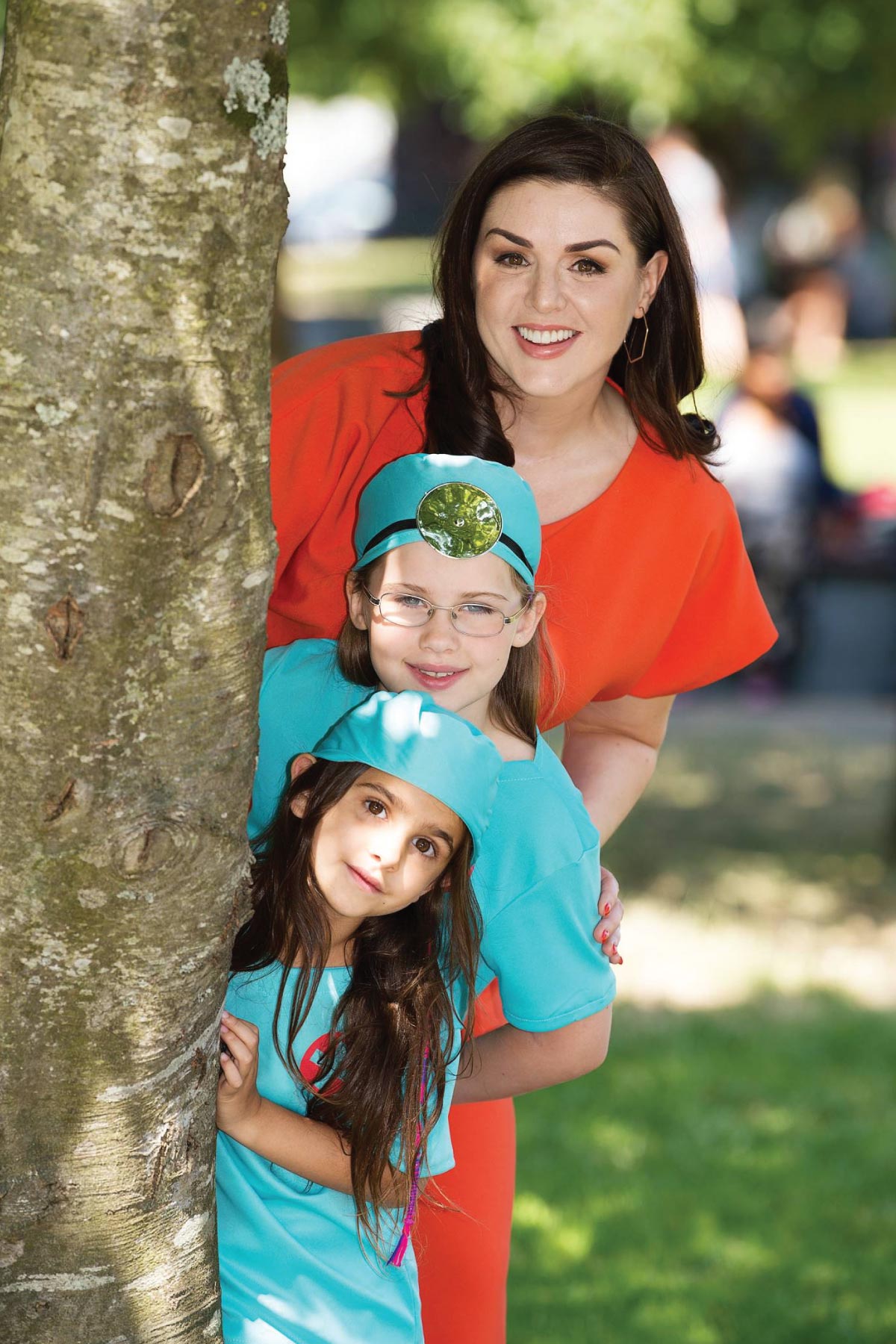 Pat McDonagh of Supermac's said: "As a proud Galway business we are delighted to support Sightsavers Ireland with its new Missed Moments campaign. It came as no surprise when Sightsavers told me that Galway is the home of some of the charity's most generous and committed supporters, who have helped saved the sight of millions of people in developing countries over the years. I expect the Missed Moments campaign will be a great success and am looking forward to donating at the digital pod and see how my €2 can help."
Elsewhere the campaign will feature digital advertising billboards around Eyre Square featuring iconic moments from Galway history and culture which will encourage Galwegians to reflect on the moments they might have missed in their lives due to preventable sight loss and Galway Bay FM will be supporting the campaign with on air mentions. Maybe it's the historic sight of David Burke lifting the Liam McCarthy Cup after Galway's first Senior All-Ireland Hurling Title in twenty-six long years, or the iconic view you see walking along the beautiful promenade in Salthill.
Emma Kilkenny Wilson, Head of Individual Giving Fundraising & Marketing Sightsavers Ireland, said "Galwegians have always been stong supporters of the work of Sightsavers. Their donations have helped to save the sight of millions of people in developing countries. Many of us take our sight for granted so we hope by using this innovative technology which allows people see first-hand and instantly how their simple action of donating can give a real person their sight back, that people will pause for a moment and reflect on how important their sight is. We are asking the people of Galway to donate to help provide a sight-saving operation, or deliver treatments."
A staggering 253 million people around the world are visually impaired, of which 36 million are living with blindness. It's a sad and startling fact that 75% of this is avoidable. A small donation is so powerful – when their sight is restored, a real person has the chance to get back to work, school and get their independence back. This little donation can go such a long way in a developing country – just 17 cent can protect someone against the blinding and painful disease trachoma, while €32 pays for a cataract operation to restore someone's sight and freedom. €12,500 would allow Sightsavers to provide a river blindness treatment to 250,000 people, while €42,500 would provide a trachoma treatment to 250,000 people, both the equivalent to protecting the whole population of Galway city and county!