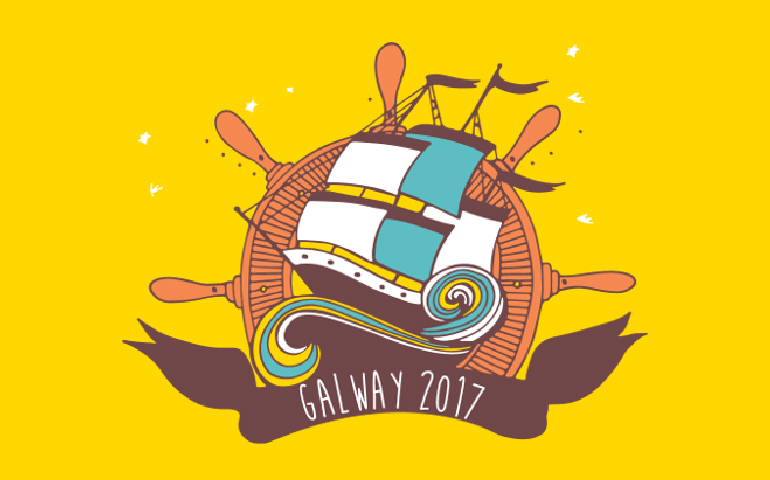 5 reasons to check out SeaFest this year
Ireland's national maritime festival comes to Galway every summer, celebrating seafaring opportunities, like being a pirate, and research – and this year's festival looks seriously awesome.
It's happening 30 June to 2 July this year. Seafest is always a fun weekend outdoors with the family, but they've really kicked it up a notch this year – they're calling it the "biggest and most spectacular" SeaFest ever. Here's what we're most excited about.

1. PowerFly's crazy aerial aerobatics in the harbour
It's like a water jet-pack for your feet that sends you up into the air. The world-champion flyboarders will be performing stunning tricks in the air… Now we're just wondering how to get our hands on one.
---
2. It's family-friendly, so bring the kids
A lot of the coolest events and exhibitions are made for the young people, with interactive deep-sea exhibitions, arts and crafts, and immersive science workshops.
---

3. A world-famous pirate ship is docking in Galway
Okay, so The Phoenix isn't a pirate ship. It was actually used for Evangelical mission work in the 20th century — but it sure looks like one. It's had starring rolls in dozens of movies, and is one of the most famous tall ships in the world. Climb aboard and imagine what life was like on board in days gone by!
---
4. It's extending all the way to Salthill and the Latin Quarter
More venue space equals more great events and festival madness. In years gone by, SeaFest has been mostly localised to the Spanish Arch and the Docks. This year, they're bringing it all across the City. There's no news yet of what sort of great stuff has been planned… But we're excited.
---
5. It's expected to draw over 100,000 people this year
Last year's SeaFest drew a crowd of 60,000 over the three-day weekend. This year, Dr John Killeen of the Marine Institute says, "This is going to be a truly spectacular festival rivalling anything in Europe, and attract up to 100,000 visitors," Dr Killeen said. Sounds good!