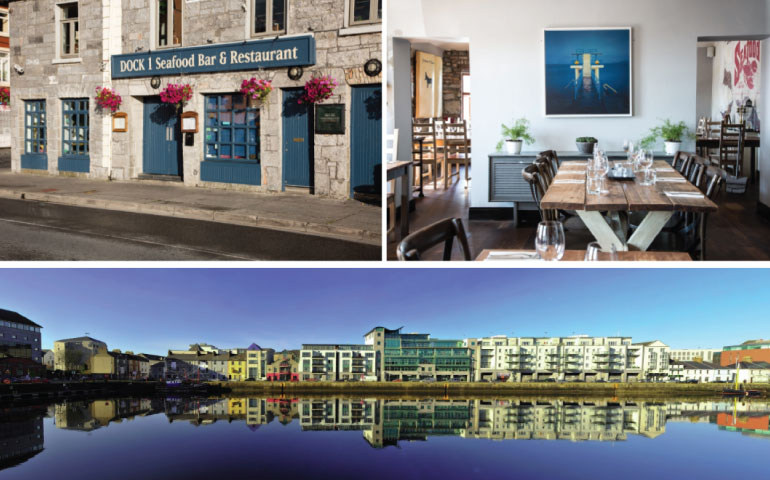 Santa Arriving by RNLI Lifeboat to Dock 1 in Galway on 9th December
Dock 1 Seafood Bar & Restaurant in Galway will welcome a very important person on Saturday the 9th of December when Santa Claus himself will be transported by the RNLI boat crew for a seasonal children's event!
All children in Galway and beyond are invited to meet Santa on the day, with additional children's activities being laid on inside Dock 1 including face-painting and Christmas cookie decorating.
Karl O'Flaherty of Dock 1 said, "Here at Dock 1 we are all too aware of the relevance and importance the harbour provides to Galway. The hard work by the crew of the RNLI stationed at the Docks is vital to the community and to the success of the harbour itself. That is why we are delighted to have their help in ensuring the safe voyage of Santa Claus to Dock 1 on Saturday the 9th at midday. Santa has asked that all boys and girls be good and have their Christmas list ready. What better way to start the festive season then supporting a great cause and making children happy? Merry Christmas to one and all!"
Dock 1 will open its doors for the event at 11am, with Santa due to arrive at 12 noon. The event is free to the public and the RNLI will be taking donations on the day.

Dock 1 Seafood Bar & Restaurant is located at 1-3 Dock Road, The Docks, Galway City, Co Galway.

For more information, telephone 091 562 872 or email info@dockone.ie. You can find out more information about Dock 1 on www.dockone.ie, or by following the link here.