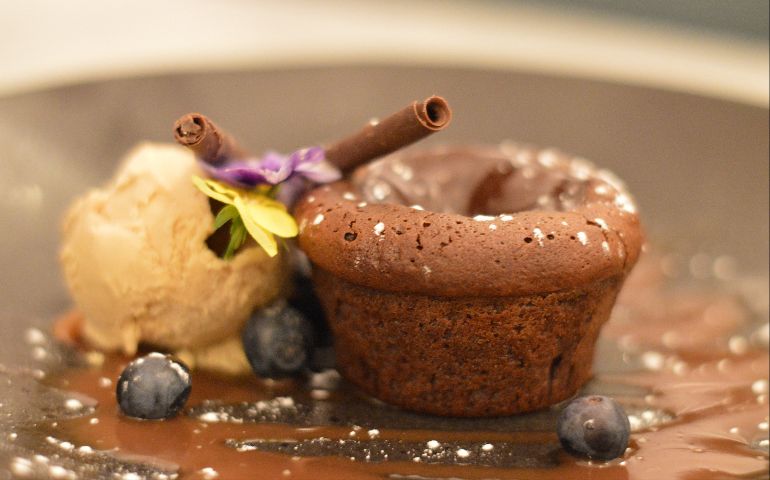 The perfect date night at Caprice in Galway
Charm, elegance, fairy lights and delicious food are all the right ingredients for a lovely evening, and they're all waiting for you at Caprice in Galway City.

Caprice is lovely during the day, when it's a popular spot for breakfast (brunch on a weekend), and lunch. But in the evening, it really becomes something special. Whether you're catching up with friends over dinner and drinks, or wining and dining your beloved, Caprice meets all expectations. We stopped in last weekend for their late weekend menu, and we were certainly not disappointed!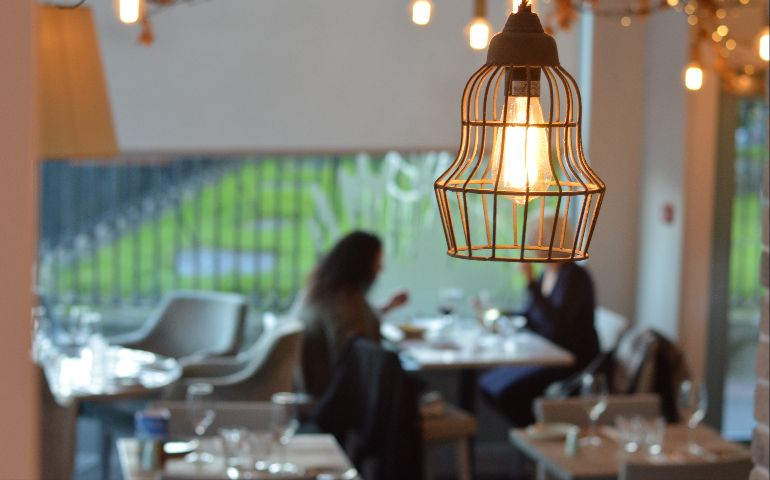 Soft lighting, comfortable seating and its position behind the church, away from busty streets, makes it feel intimate and relaxed. This is certainly not a place where you'll be rushed out the door on the weekends. Come to sit, relax, have a drink and enjoy your meal.
There are two generous "set menus" for the evenings: two courses for €24.95, or three courses for €29.95. Or, you could throw caution to the wind and order from the "Later @ Caprice" menu, which is a little more robust in its offerings and has a range of prices.
We went for the two courses, and started off with Aran Island's Goat Cheese Salad. The pearls of goat's cheese are rolled in roasted hazelnut to give them a bit of a crunch. The salad came with golden beetroot, wedges of sweet seville orange and a tangy balsamic dressing to set off the sweetness. Is there anything better than goat cheese from the Aran Islands? (The answer is no.)
Of course, we couldn't forego the wine: we chose house Sauvignon Blanc, which was delicate and delicious, as well as generously poured!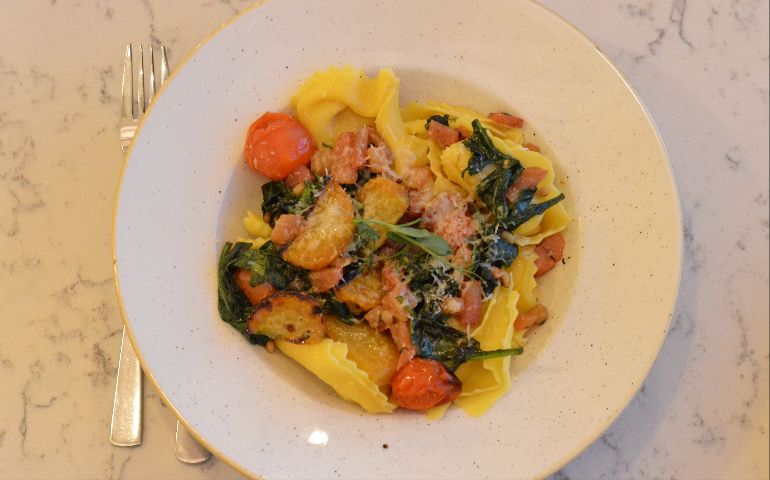 Our mains came, and the sun had disappeared behind the cathedral in the distance, leaving Caprice bathed in a lovely twilight hue. We had the vegetarian pasta dish of the day, which turned out to be pumpkin and sage tortellini with spinach… Drool. A chilly autumn evening calls for nothing better than a combination of pumpkin and sage!
We also ordered the fish of the day, which was cod. It was a hearty serving of fresh fish, alongside beetroot, and mashed butternut squash, which was creamy and tangy — I could have eaten an entire plate of it! Both had us absolutely stuffed and happy.
Then, our dessert came: the chocolate fondant, because you can't go wrong with chocolate to round out a meal! Piping hot and oozing with dark chocolate, it was perfectly paired with Bailey's ice cream. That's something I've never had before, and it was a brilliant combination. There should be more Bailey's ice cream in this world!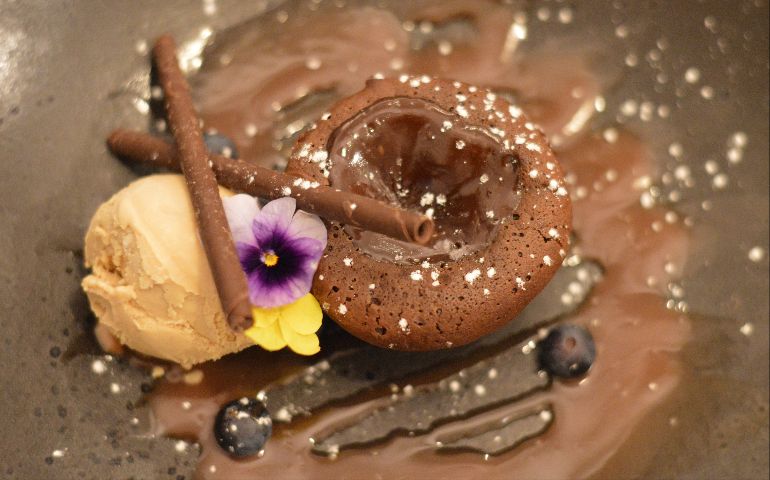 Round out the evening with a cup of tea or coffee (or prosecco, should the mood take you!), and you're in for an absolutely lovely evening in Galway City. And then you're only steps away from some of Galway's best bars and pubs. Shop Street is right around the corner, and the bustling Latin Quarter is just minutes away.

Caprice is open for dinner Thursday, Friday and Saturday evening from 6pm.

Photography by Jennifer Fisseux