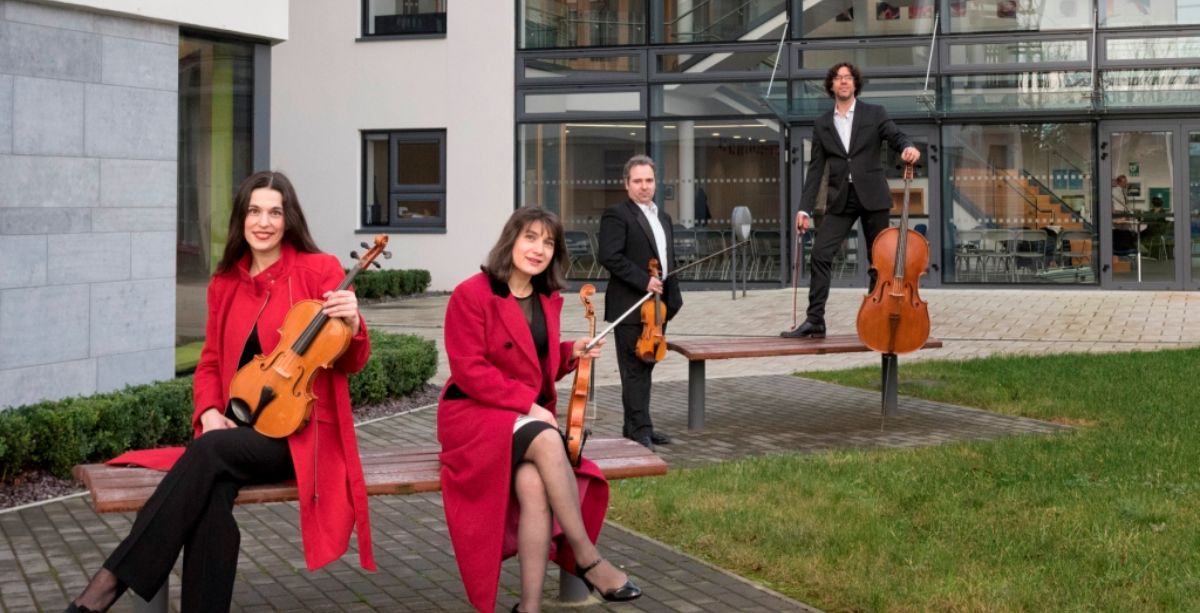 ConTempo presents its final lunchtime concert of the Beethoven series
The Galway Music Residency's current Lunchtimes with ConTempo series 'Beethoven – Rage & Mystery' concludes on Tuesday 5th June, 2018 at 1:10, St Nicholas Church.
The series, attended by thousands since September 2017, focused on the mature quartets by Beethoven, in its home St Nicholas' Collegiate Church.
During the series finale, the Galway ConTempo Quartet will perform Beethoven's String Quartet Op. 127, which was in fact the first of Beethoven's late quartets, completed in 1825. It was also the first of three quartets commissioned by Prince Nikolai Galitzine, an important patron of the Arts in Vienna at the time. When Prince Galitzine said he would pay Beethoven "whatever amount you would deem adequate", the composer charged 50 ducats per quartet, the approximate equivalent of €4,700 today. Though the initial reception of the piece was unenthusiastic, as it was to be with all 6 of Beethoven's late works, following further performances, Beethoven reported to his publisher: "People have a high opinion of the quartet. It is supposed to be the greatest and most beautiful quartet I've written, so they say…"
Supported by NUI Galway (Education Partner), Arts Council, GMIT, Galway City and County Councils, and German Embassy, admission to this event is free, open to all and early arrival is recommended. GMR is delighted to announce that its lunchtime partner Busker Brownes & Kirby's Restaurant will be offering audience members 10% off post-concert lunch. Present the concert programme to avail and a minimum spend of €10 applies. For further information, visit www.thegalwaymusicresidency.ie. Lunchtimes with ConTempo will return in September 2018.