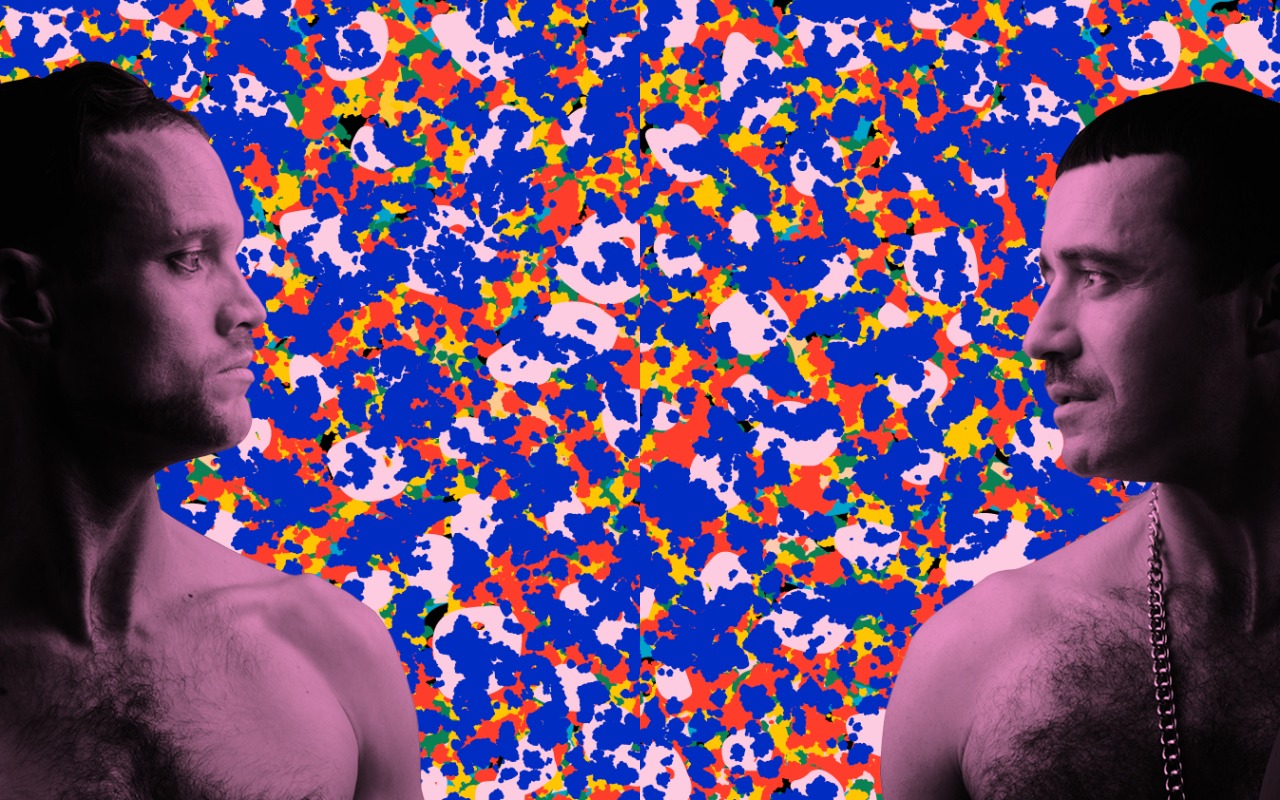 Lords of Strut: The Mullet Never Left
Lords of Strut. Two brothers, Seamus and Sean. They work at their uncle Tony's bistro, but they mainly love two things: changing people's lives through dance, and the 80's.
You might recognise them from Britain's Got Talent, but their live shows take it to a whole new level. They're coming to Galway with their laugh-out-loud funny, super-impressive dance show RELEASE THE FREAK on May 12. Hold onto your bottoms and prepare to have your life changed for good — with some sweet 80's tunes thrown in for good measure.
Here's what they have to say ahead of their Galway show.
First question: where do you find such a stunning array of lycra and hot pants?
Well, it's not easy, but a lot of fun scouring the Internet's dark corners to find the hottest, brightest and tightest bum huggers. My main requirement is they got to make me feel good, if I feel good, I look good.
2. Tell me about the neon mullet – does it come off? Are we looking at a 2018 Mullet Comeback? (Hope so)
First things first, if something never goes away then it can't comeback, and the Mullet came, stayed and is now currently living in my house, forever. The neon does wash out, so it's a daily regimen of flouro shampoo and conditioner. Take care of the hair, the hair takes care of you.
3. Did either of you get any formal dance/acrobatic training?
A lot of people think we are trained dancers, and they are wrong. All self taught, not formal training or education — in fact, no education at all.
4. You're touring two shows at the moment but Release the Freak is coming to Galway. What kind of craic can we expect? How much freakier can it get?
People will know us from winning Britain's Got Talent last year, but when it's after the watershed, which Galway certainly will be, we let all kind of freak out on the dancefloor. I don't want to give away any spoilers, but we'll be having a guest appearance from the US President, a bin bag wearing lip-snyc, and our Mother will be making one of her surprise visits on the boys, and unsuspecting audience. Getting freaky is all about the live show, and live show is where Lords of Strut live, so get yourself to the Roisin Dubh to really find out how much freakier it can get.
5. When you come to Galway, what do you get up to? Any favourite places or things to do/see/eat?
The last couple of times we been up in Galway we been hanging out with mates, yes we do have them, and really Galway is about that. Hanging with mates wherever the craic is, and there is plenty of it. And then of course it's the early morning sun down the Claddagh, that is one must when up West.
6. How do you come up with content for new shows?
Mainly the creative process is made up of three things, 1 complete dedication to changing people's lives with dance, 2 complete self doubt from Sean and 3 pulling it out of the bag at the last minute thanks to Seamus. Other than that it's all natural stage presence, which is genetic in our family.
7. If you could have one super power what would it be & why?
The ancient ability of shape shifting, and not just one animal, but two animals at once. Imagine the majestic combination of a moose squirrel, the fearsome power of the wolf salmon, or the confusing snake badger.
See Lords of Strut live at the Róisín Dubh on 12 May. Get your tickets here.