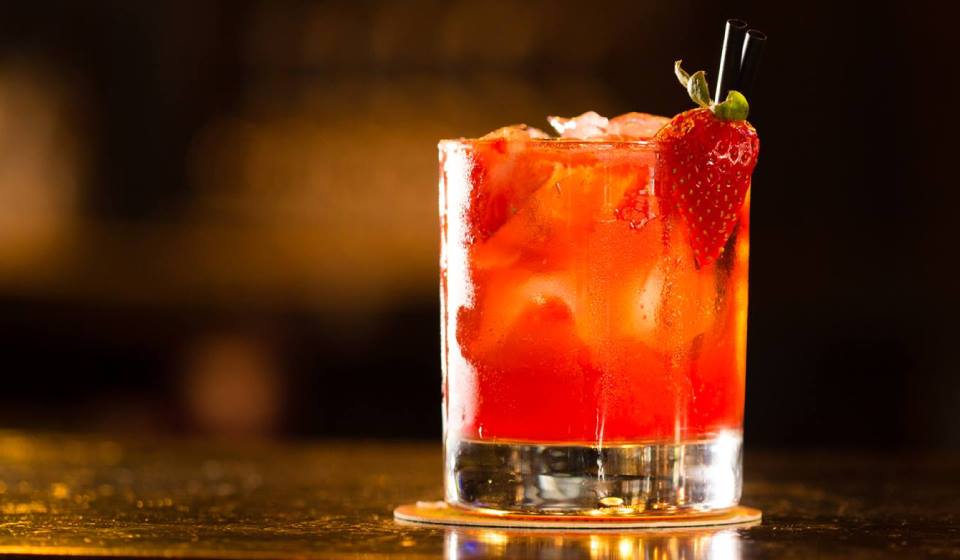 John Keogh's launches cocktails, share platters and sweet treats
John Keogh's in Galway's Westend are launching their summer small plates and cocktail menu, to celebrate their first birthday!
Built and opened in 2016, John Keoghs – The Lock Keeper was a welcome addition to one of Galway's oldest neighbours, which is home to a serious number of award winning restaurants, music venues and cafes. The bars at John Keoghs are filled with snugs and partitions with genuine pub antiquities- individually sourced from multiple pubs and antiques shops around the country.
John Keoghs has become a regular haunt for Galwegians and a new place to go for first time visitors to the city, their drinks selection with 28 gins, extensive wine list, signature beers and of course a great pint of Guinness makes it the ideal place for an early evening or late night drink when in Galway.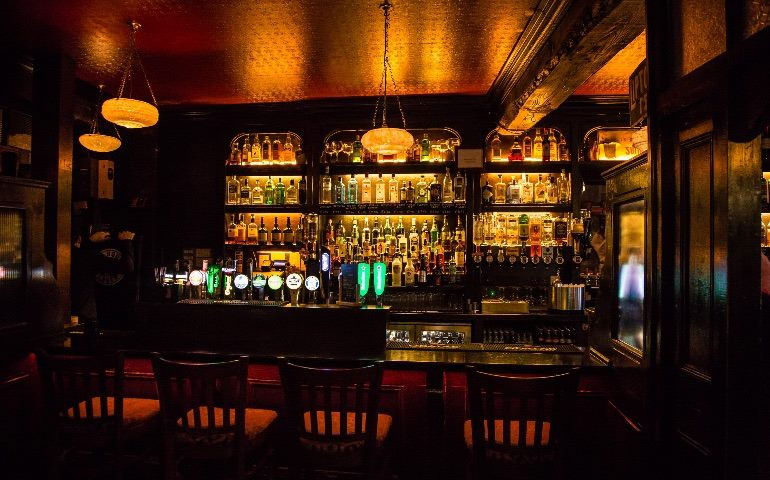 When you don't know what you want but you know you want something different The Bubbles and Highballs drinks menus at John Keoghs really hits the spot. Named after the street it's on, the Dominick Street is a lovely mix of Peach schnapps, blackcurrant syrup, topped off with chilled Prosecco. Or the locals favourite a Westend Royale with Sloe gin and St Germain elderflower liqueur, topped off with chilled Prosecco.
The John Keoghs Highballs menu mixes the most unusual and the best to bring together a really interesting fusion of flavours, like the Big Bird with Banana schnapps, vodka and pineapple juice or a Pink Cello with Limoncello vodka and cranberry juice. For those feeling Melancholy, there is now even a drink for that, Midori melon liqueur, vodka and cranberry juice and of course a celebration of one of the most talented, the Maureen O'Hara brings Lychee liqueur Bacardi rum, grenadine and lemonade together perfectly.  The house Highballs are the aptly named It is What it is with Midori melon liqueur, Cointreau orange liqueur and ginger ale and of course the signature The Lock Keeper Highball of Vodka mixed with fresh strawberries, fresh lime juice and grenadine [feature image]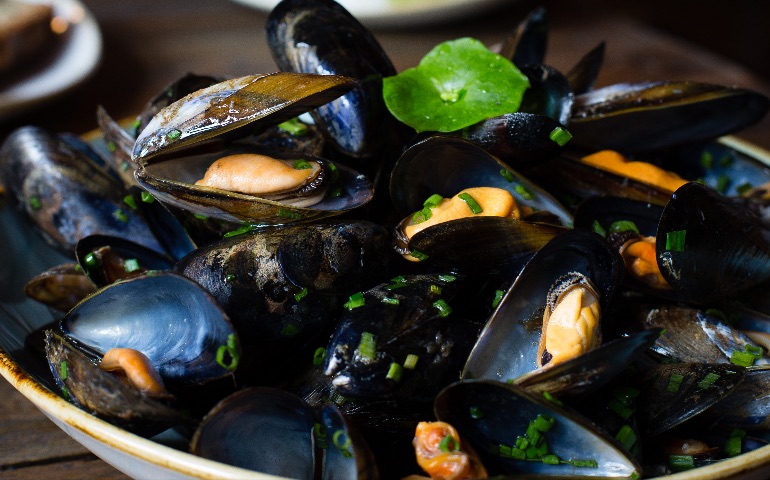 Food at John Keoghs is a celebration of life on the west coast, the close association with the land and of course with an in-house pastry chef, the desert trolley is one that keeps drawing a sweet tooth in and back. Lead by Chef Joe Flaherty, who is from Renvyle in Connemara and has a close association with both land and sea, the bar food menu at John Keoghs shows his passion for taste and quality in every dish. "Having 20 years' experience in the kitchen, I definitely have an understanding about what food people want to eat. The focus is on nonsense food with a mix of old school classic and bold innovative dishes," explained Joe.
The summer small plates bring the sea to John Keoghs with steamed Renvyle Mussels with Dan Kelly's cider, garlic and cream or Galway bay oysters with a Guinness shot, lemon and seaweed flakes. The nut crusted ham hock with a green pea, curry pine apple is perfect with a crisp Italian white wine or the vegetarian hot and cold goat cheese, roast beetroot and Corrib honey, and then of course comes the crisp polenta chips with parmesan, siracha and lime.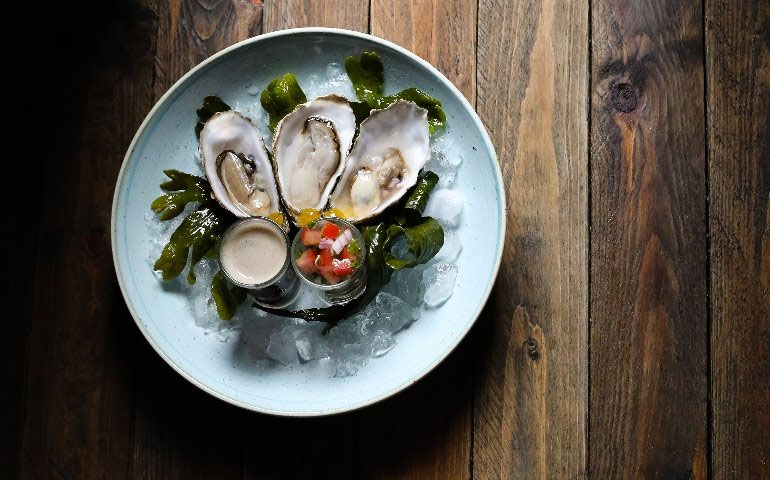 Dinner is served on week nights from 5pm and lunch from 1pm on weekends. The house specialities of course include the Lock Keepers 6oz Beef Burger in locally baked Brioche Bun with tomato Relish, Irish cheddar cheese and home cut and cooked Maris piper chips. Using local ingredients, is paramount to the kitchen in John Keoghs, however cooking and creating dishes with sustainable fish sources is where the dish concept and style begins, so this is why the daily catch will change depending on the by catch and what's available to us here in Galway. The freshest of fish served in a light batter with those house cut Maris piper chips. A hand rolled Ravioli with Cashel blue cheese, spinach, parmesan cream and hazelnuts is perfect for vegetarians or just as a meat free option.
All of John Keoghs Sirloin steak is supplied by Gilligan farm in county Roscommon a 100-year-old family run farm. Padraig Gilligan's knowledge and experience in farming allows integrity in every aspect of the supply chain. When that Steak craving, we answer your call! Gilligans char grilled 8oz or 10oz 28 Day Dry Aged Sirloin Steak is what is on offer and will be the order.

The sweet spot at John Keoghs is in the desert and sweet treats, which are all made in house daily by their pastry chef.  The Peanut Butter Parfait with chocolate ice cream and honey comb, or a warm Chocolate Brownie with Chocolate mousse and Vanilla ice cream and then there is the fresh Raspberry Tartlet, served with Mascarpone cheese, orange pure and walnut ice cream.

Get social with John Keoghs, The Lock Keepers across all social media platforms, call 091-449431 or check out John Keoghs on Tripadvisior or www.johnkeoghs.ie. Private functions catered for.

All photo credits to Ginger and Sage Food Stylists and Photographers