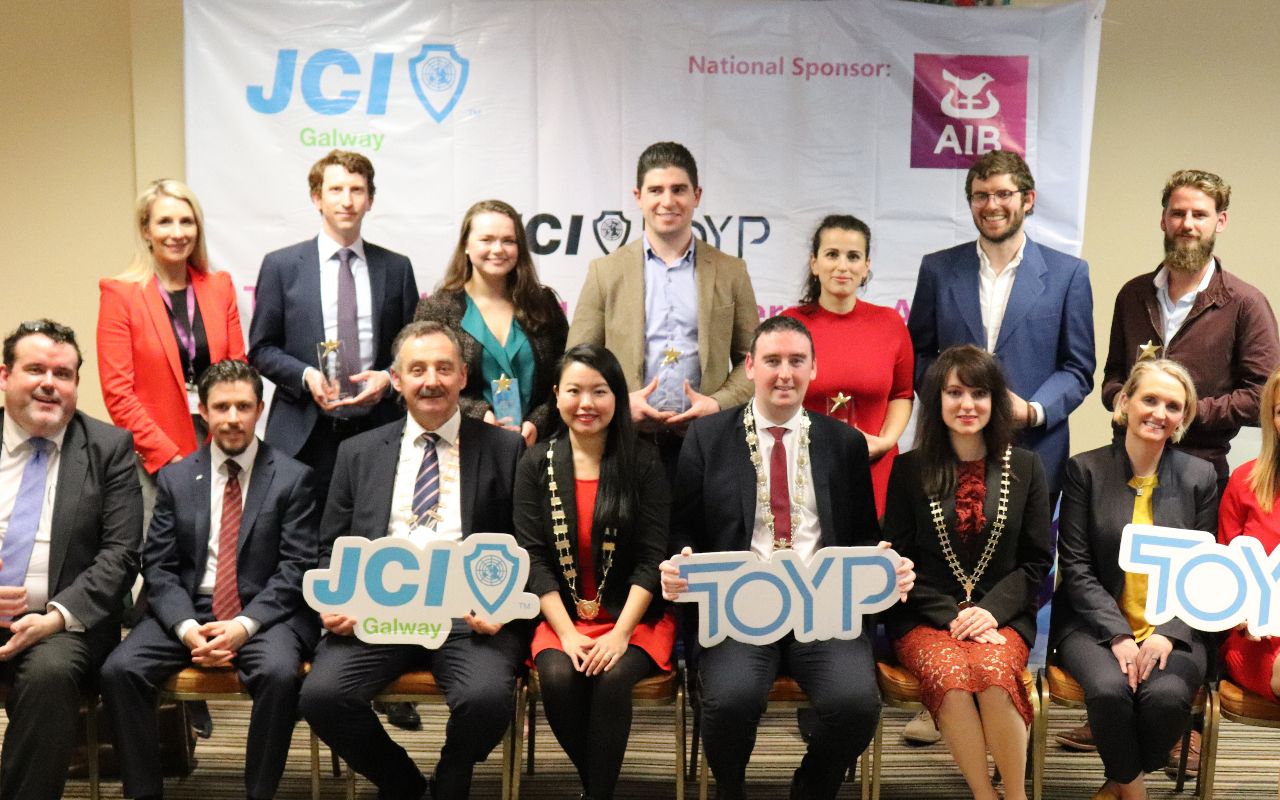 JCI Galway presents awards to ten outstanding young people
Young people from all over the county gathered with their friends and family in The Connacht Hotel, Galway for the 'Ten Outstanding Young Persons' (TOYP) Award last Thursday (April 12).
The TOYP Award ceremony is a global initiative of Junior Chamber International which concentrates on formally recognising young people who are making giant strides in their chosen fields and creating positive impact on other people, their community and society at large.
JCI Galway received 29 nominations – a record number of nominations this year, from a variety of different backgrounds (art, sport, business, technology and politics etc). All the nominees are inspirational young people and the four judges, Marilyn Gaughan Redden (Program Manager of Galway 2020), Padraic O'Maille (JCI Galway 1988 President), Evelyn Cormican (JCI Galway 2008 President) and AIB representative Kenneth Deery (Local Market Engagement Manager), had an extremely hard task to just pick the Top Ten.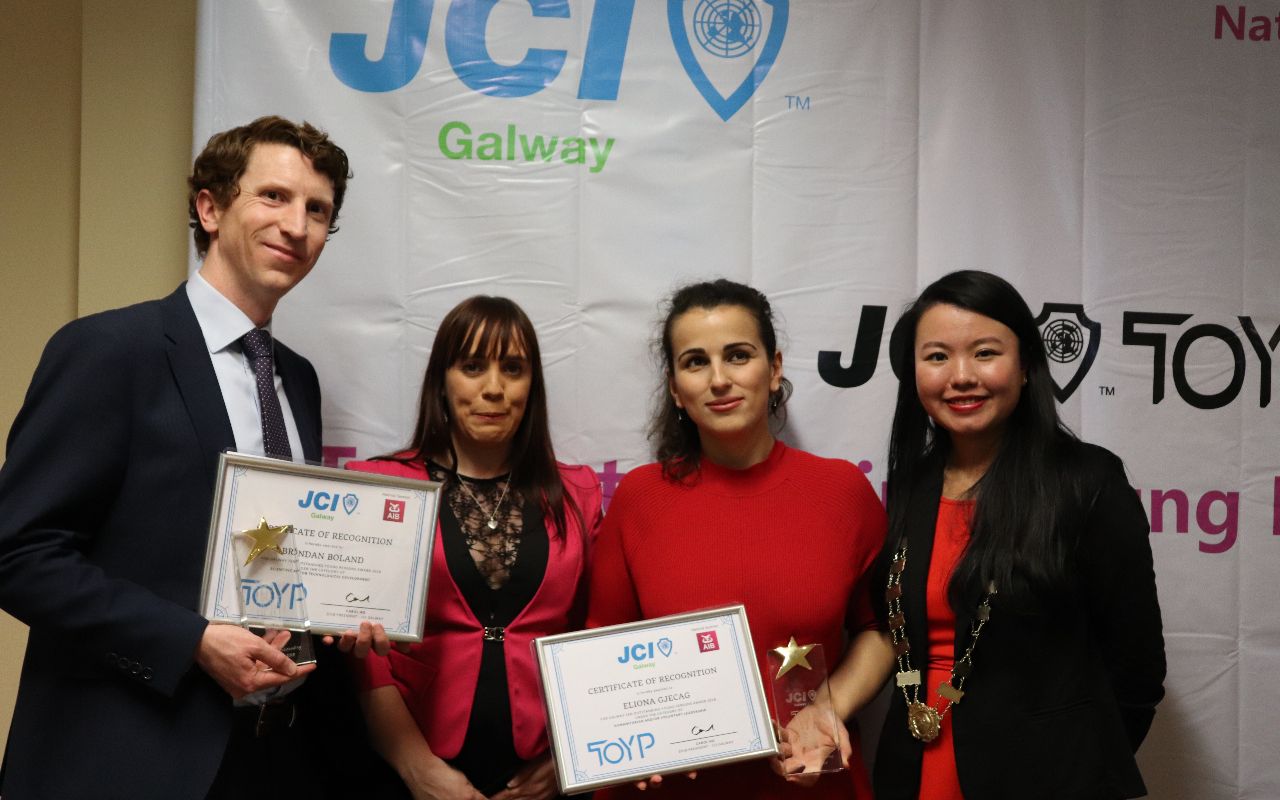 JCI Galway President Carol Ho commented: "There are many young people based in Galway breaking boundaries with personal achievements, business accomplishments and creating positive change in their communities. We need to continue shining a light to let more outstanding young people be seen and recognised."
JCI Galway would like to thank its sponsors for the awards, AIB Bank. Thanks also to The Connacht Hotel, for sponsoring the award ceremony venue on the night, as well as the Guests of Honor Deputy Mayor of Galway City Cllr. Mike Cubbard and Deputy Mayor of Galway County Cllr. Seamus Walsh for attending the event to support the local youth.
The Ten TOYP Awardees:
Dr Eoghan Clifford – Academic leadership and/or accomplishment
Izzy Keane – Personal improvement and/or accomplishment
Joe Canning – Personal improvement and/or accomplishment
Padraic O'Griallais – Business, Economic and/or entrepreneurial accomplishment
Amber Davy – Political, legal and/or governmental affairs
Dr Brendan Boland – Scientific and/or technological development
Eliona Gjecag – Humanitarian and/or voluntary leadership
Finbarr Mchugh – Cultural achievement
Sebastian Taylor – Business, economics and/or entrepreneurial accomplishment
Aisling Rock – cultural achievement
For full information of each awardee, go to www.jcigalway.org
National Finalists
After this amazing Top Ten was selected, the judges had the tougher job of selecting the top three winners to go on to the National Awards run by JCI Ireland. The awards ceremony will be held in Mayo on May 12 and Izzy Keane, Eliona Gjecag and Dr Brendan Boland will represent Galway as nominees at these awards.

If they are selected for JCI Ireland's Top Ten then they will be put forward for the JCI World TOYP awards. These awards recognise winners from all over the world at the 2018 JCI World Congress in October in Goa, India.

If you are interested in learning more about becoming involved in JCI Galway, contact membership@jcigalway.org