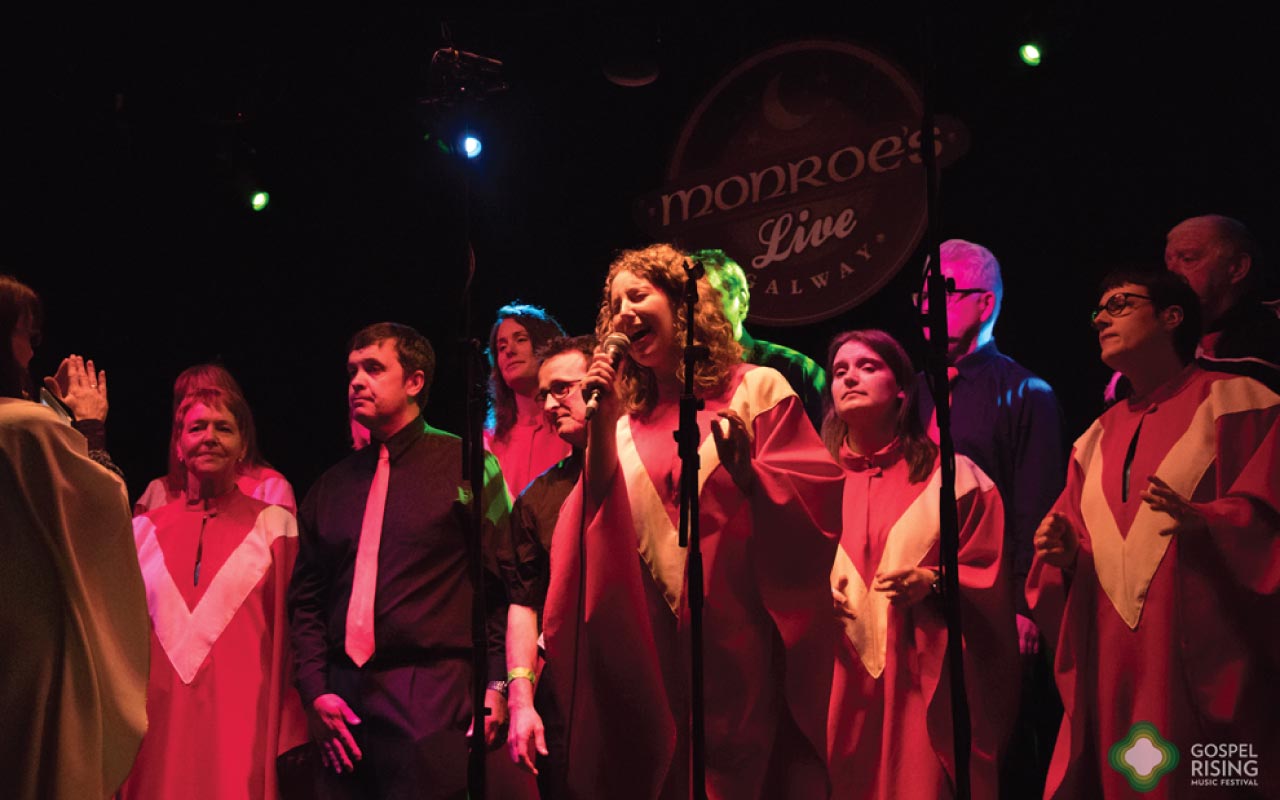 Ireland's biggest gospel music choral festival returns to Galway City
The ninth annual Gospel Rising Music Festival – Ireland's biggest gospel music and choral festival – returns to Galway City for the second time from the 18th – 20th May 2018 with choirs from all over Ireland and beyond performing in venues throughout the city.
Leading Irish and international choral experts will facilitate workshops in gospel music, teaching every aspect of this style of music from the performance, to band music and of course singing! These workshops are open to anyone, whether you're already in a choir or just partial to a song in the shower. Workshops are tailored for every skill and confidence level, so everyone will feel part of the sessions and comfortable to sing along.
Some of the best gospel choirs in Ireland will be performing throughout the weekend so everyone gets the chance to see and hear some of the 130 gospel choirs from around Ireland, and enjoy their take on the vast styles within the genre of gospel music.
On the Friday night, the 18th May, Gospel Rising's main festival concert featuring five gospel choirs from around Ireland will return to the Black Box Theatre, which sold out very early last year.
Also taking part in the concert is the Knocknacarra National School Gospel Choir, who have formed out of Gospel Rising's schools outreach program which has been running in local schools for the past few months. This is a key component of the festival every year, where even the wee ones get the chance to learn some great gospel tunes, and then get up on the big stage to proudly sing their hearts out.
On Saturday 19th May, you'll have the chance to catch more of the attending gospel choirs, who will be performing at St Nicholas' Church at a Lunchtime Concert from 1.30pm – 3.00pm. Grab a quick lunch at the nearby food market just off Shop St and then head inside to munch down some great gospel music!
If you haven't had enough live music at this stage, come along to Monroe's on the Saturday night at 8pm! Honouring the great influence Elvis Presley has had on popularising gospel classics (How Great Thou Art and Swing Down Sweet Chariot) the Gospel Rising Music Festival presents Kevin Doyle is not Elvis & The Way it Was Orchestra featuring some gospel music friends for a night of great live music.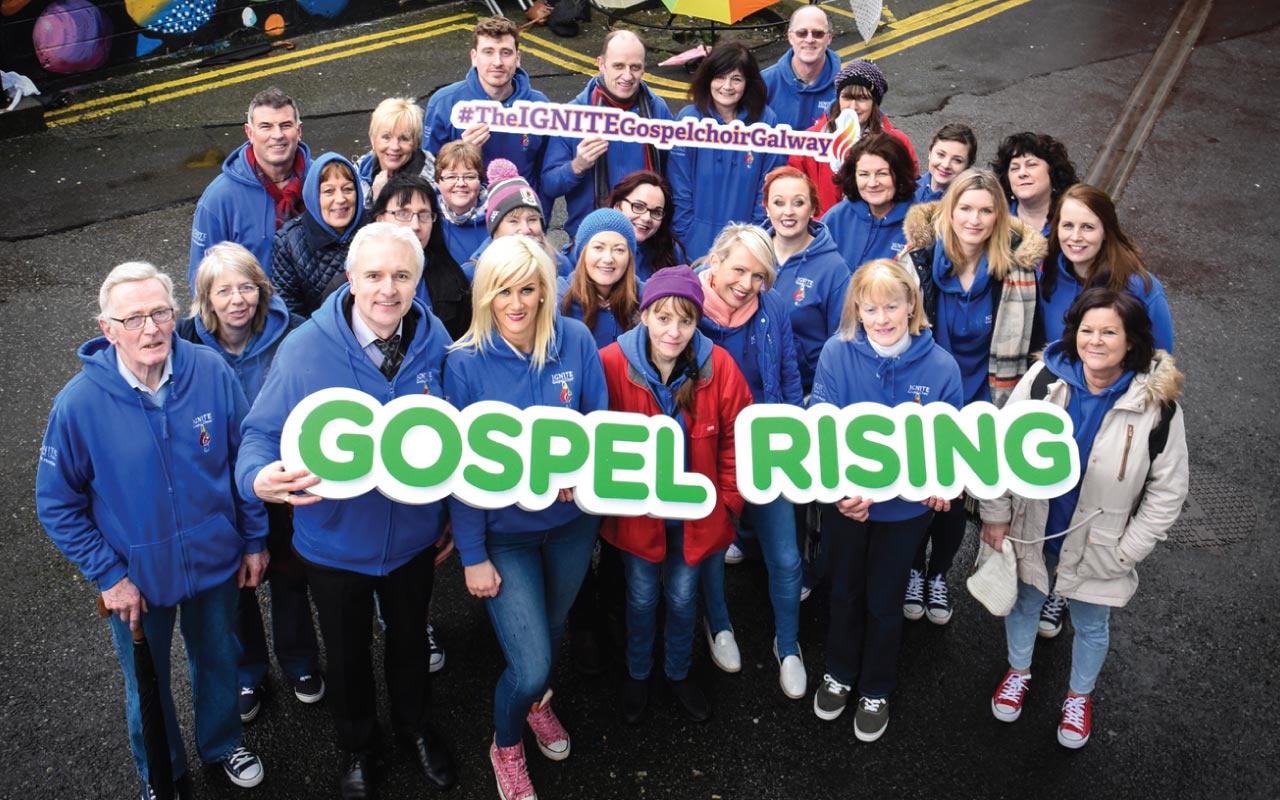 Galway Cathedral welcomes the "Festival Choir" to 12:30 mass on Sunday 20th where 300 voices will enrich the celebration with gospel music. Everyone is welcome to attend and join in.
One of the most popular elements of the festival are the workshop options over the whole weekend. Some are large group workshops for everyone to mix and learn something new together. There are also numerous options of master class style sessions in gospel band, soloist technique, rhythm skills, African styles, Elvis's gospel style, a technical look at singing, contemporary styles and new song ideas, and of course, yoga workshops, using chants, gongs & singing bowls to relax you during this busy schedule.
This year's workshop facilitators are drawn from all over Ireland and abroad. They include:
– Emmanuel Waldron, Norway-based musical director and award-winning pianist.
– Moises Sala, pianist, composer, arranger and choral conductor heading up The Gospel Viu Choir
– (TGVChoir) in Barcelona.
Limerick based West African musical director David Idioh, current musical director of Limerick Gospel Choir (a past host of the Gospel Rising Music Festival) having completed a Masters in Community Music at UL, a diploma in Music Theory at the Music Society of Nigeria and led the Redeemed Christian Church of God Choir in the city of Calabar, West Africa.
Craig Lees, senior lecturer on the Popular Music Degree at Leeds College of Music where he founded the LCoM Contemporary Pop Choir, is also the Musical Director behind Leeds Contemporary Singers, a nine piece vocal harmony group that recently rose to fame as the winners of BBC One's Pitch Battle.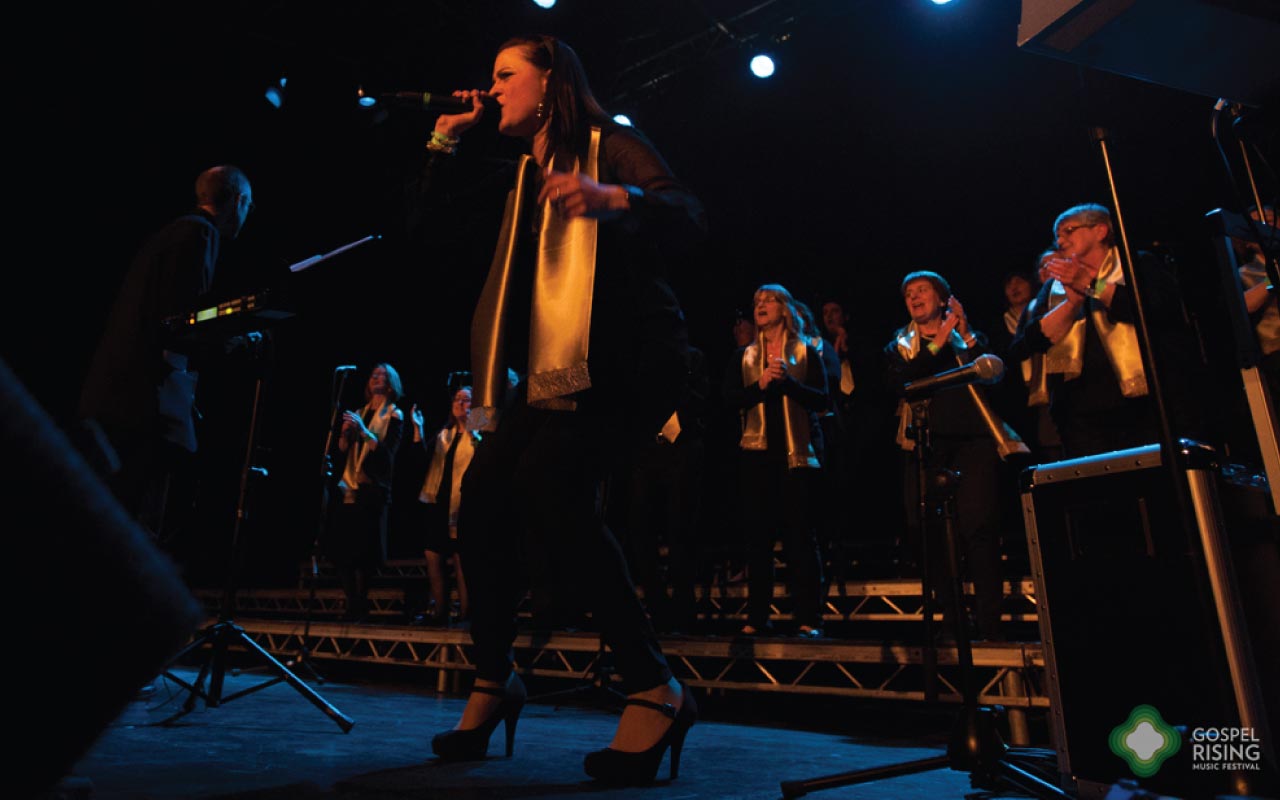 Home-grown contributors include:
– Gemma Sugrue, a vocalist and vocal coach based in Co. Cork, the owner and director of Voiceworks Studio, and soloist with Jenny Greene and the RTE Concert Orchestra's performance of 90s dance classics at Electric Picnic.
– Niamh Hahessy, who is a Gospel Rising team member, has a Diploma in Professional Musicianship in Vocals and is currently studying vocals at the British and Irish Modern Music Institute in Dublin (BIMM).
– Brian (Rags) Ferguson, has been playing the drums and bodhrán professionally for over 20 years, and tours with Baile na Salsa and Gabriel G Diges bands, and runs Galway-based Funky Drums Schools of Music.
This year's Gospel Rising Music Festival is hosted by IGNITE Gospel Choir in Galway, and is kindly supported by the Arts Council.
"We are really excited that the festival is coming back to our city this May. We expect a huge gathering of gospel choirs and music lovers for the weekend"
said Keara MacDhòmhnaill, Musical Director of IGNITE Gospel Choir
Gospel Rising Music Festival co-founder Lindsay Rountree describes the Gospel Rising Music Festival as a "social, educational and fun event which brings together lovers of gospel music from all over the country to learn from each other and form networks and friendships."
"With more than 350 people attending every year, the festival brings new workshop facilitators to the fore and offers attendees a wonderful opportunity to come together, share their music and develop new skills and music for themselves"
says Mary Neylon, co-founder and workshop coordinator of the Gospel Rising Music Festival.
With the increasing popularity of group singing developing across Ireland and new choirs and gospel music groups constantly popping up everywhere, this is the biggest chance for those groups to come together and meet every year, to discover what styles are being sung within other groups, sometimes only just down the road. The festival also gives non-choir members the opportunity to get that inside look and feel of what its like when you are part of a choir, by getting the chance to sing and learn alongside experienced choir singers, all as one big Oh Happy Family!
Workshop spaces are limited and advance booking is advisable. All tickets both for workshops and gigs are available through the festival website. www.gospelrising.com.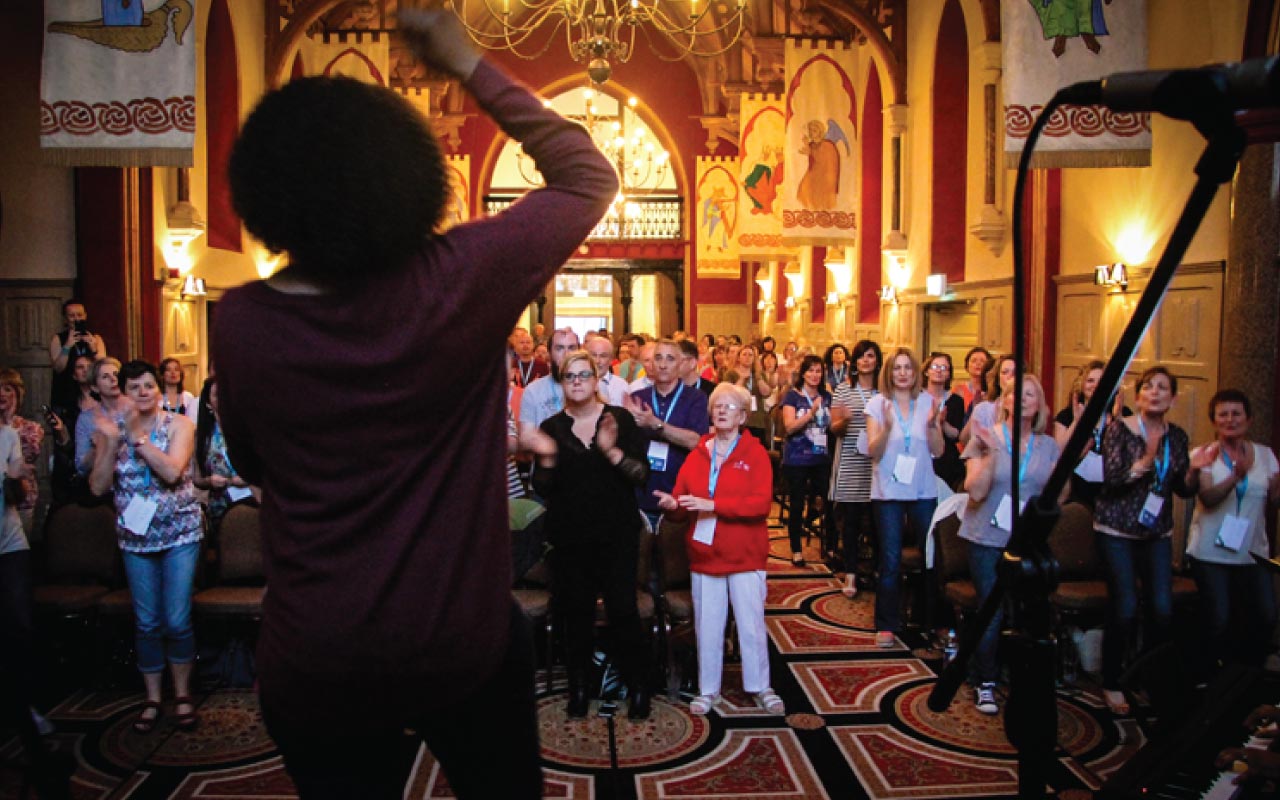 www.facebook.com/GospelRising
www.twitter.com/GospelRising
www.instagram.com/GospelRising