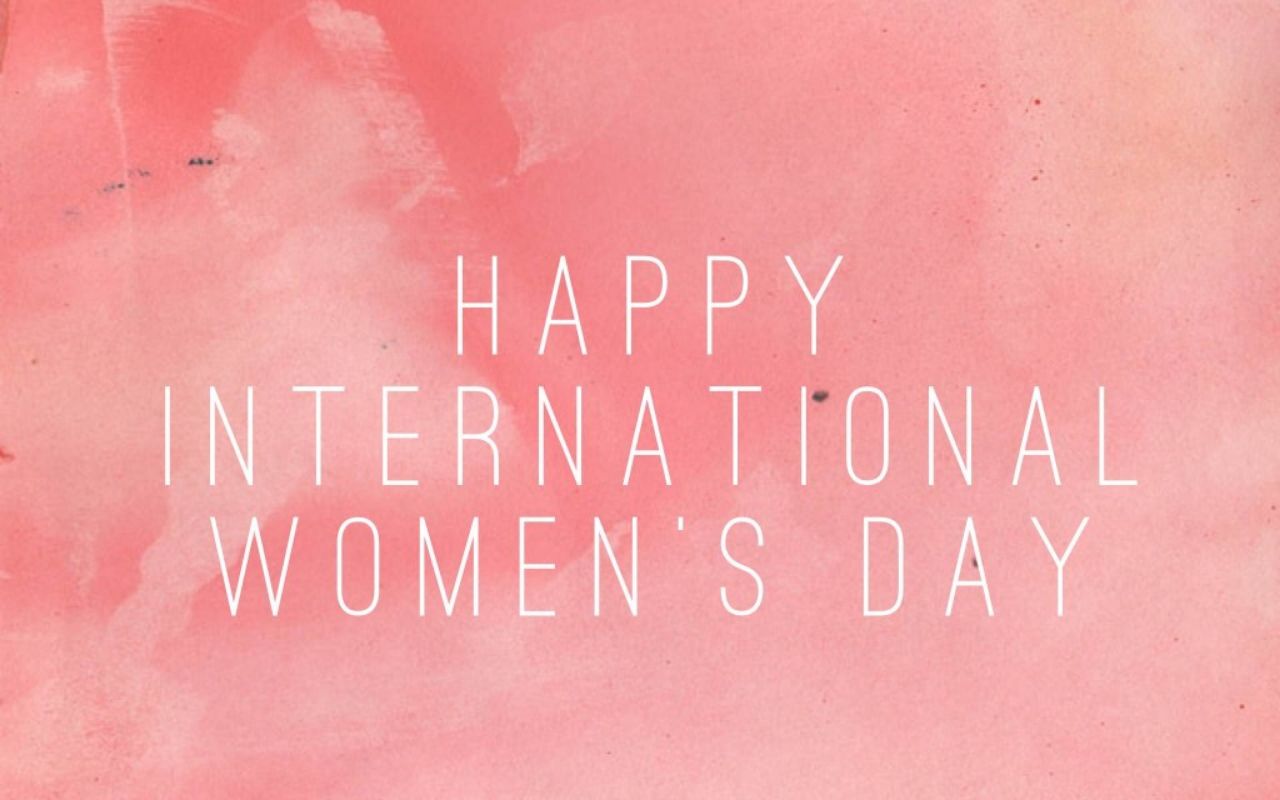 7 inspirational women taking charge in Galway
On International Women's Day, we wanted to take a minute to talk about some of the women in Galway that inspire us with their dream-chasing, their hard work and courage, and their unique individualism. Here's to all the women, in Galway and beyond, that inspire us, challenge us, and make the world a better place.
PS: We know there are so many strong and accomplished women in Galway — we couldn't include everyone! If there's a Galway woman you admire, today's the day to let her know!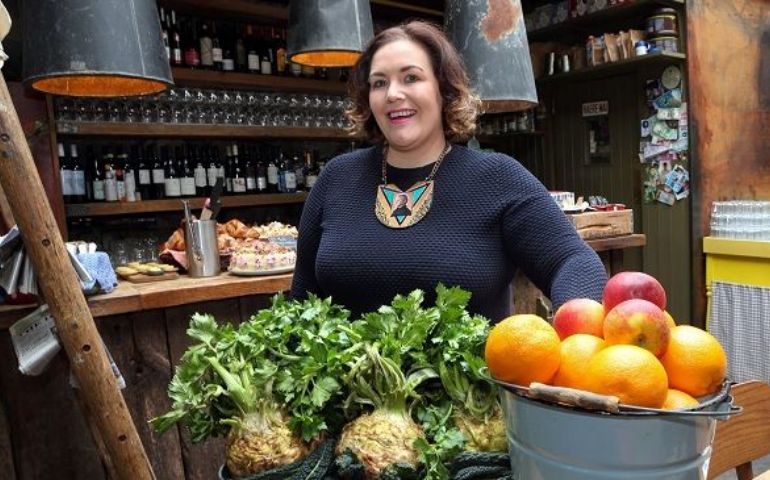 Jess Murphy of Kai Restaurant
Co-owner, head chef, and serious boss-lady Jess Murphy has an inspiring story of how she got where she is today. From putting herself through school in New Zealand, to landing in Dublin with a suitcase full of her husband's welding tools and not much else, she now has a multiple award-winning restaurant in Galway. She knew she wanted to be a chef since childhood, and after many, many years of hard work and dedication, she's built a restaurant at the heart of Galway's burgeoning food scene. The Irish Times went more in-depth interview — have a read and get inspired here.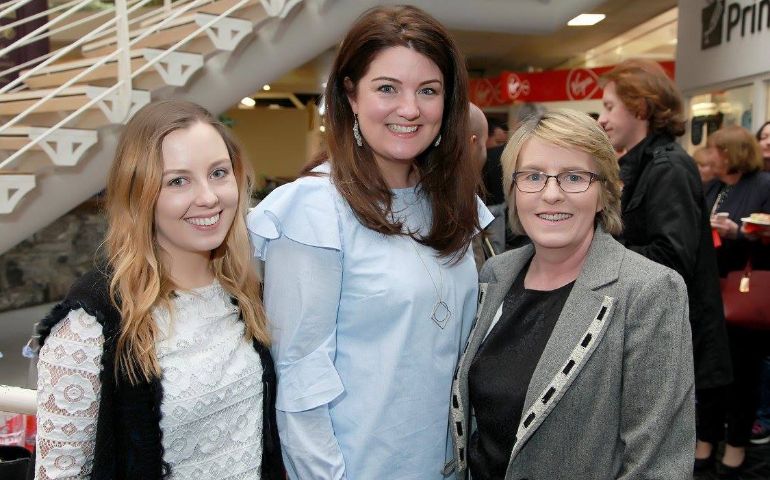 Loretta Ní Ghabháin of Lorg Media
We low-key believe Loretta (pictured centre, with staff member Aghna Cooney, left) is single handedly making the Irish language cool again. Her creative marketing company, Lorg Media work almost exclusively in Irish and are always at the cutting-edge of social media. Loretta, the Director and Founder, has put in some hard graft over the years to make Lorg Media the marketing powerhouse it is now! Her team of passionate and professional Irish-speaking ladies are leading the way in the West for businesses working as Gaeilge. She's a big supporter of Galway's local enterprise board, as well as the annual Women's Enterprise Day! Idirnáisiúnta na mBan sona daoibh, Loretta agus Lorg Media! Check out more at LorgMedia.ie or on all social media platforms (of course).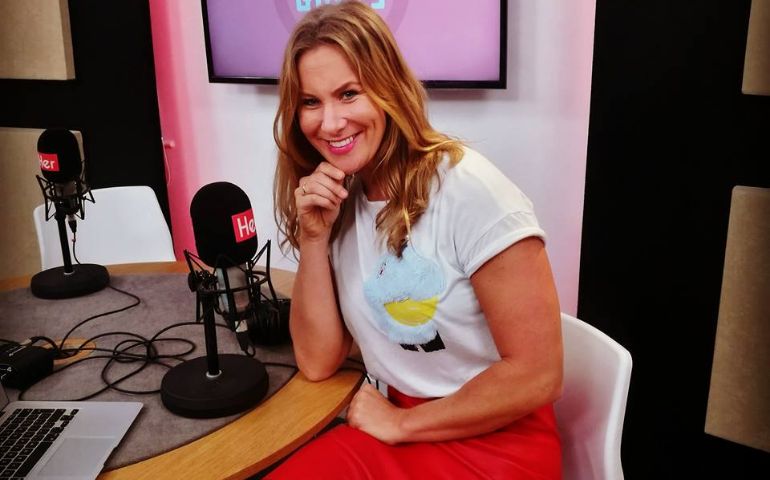 Lisa Regan of Lisa Regan Public Relations
Like many of the women on this list, Lisa Regan makes things happen for herself and for others. Her PR company represents some of Galway's best restaurants and shops, especially those in Galway's Westend, putting the area on the map. She's also the woman behind Large and In Charge Jumpers, sporting fun and slightly questionable slogans like "Kale Quinoa Cocaine" and "cop on to yourself". She writes some blogs (check out her blog Lucy on Henry Street for some style inspo, wisdom and fitness tips, hey) lifts heavy weights and, despite being very fashion-forward, she gave up shopping in 2017 to invest more time in herself, which is something we could all take a note from! You can read about her no-shopping journey here.
Gill Carroll of 56 Central 37 West
Gill, a Galway girl herself, did her training right here at home in GMIT. She went to Edinburgh for a while and opened her first business The Orchard Bar there, which is still going strong. Then she opened 37 West, which quickly became renowned in Newcastle (mmm chicken melt). With people spilling out the doors there, she opened 56 Central in the City Centre. Gill uses her restaurants, especially 56 Central, as a way to promote positive change in the community. In 2016 she raised funds to build a new kitchen for a women's residential service of the Galway Simon Community. She's continued her dedication to helping others in the years since, with various fundraising dinners and projects in conjunction with local charities. Gill's initiative and generous spirit is definitely an inspiration for all of us.
Photo via Her.ie and an article featuring Gill, which you can read here.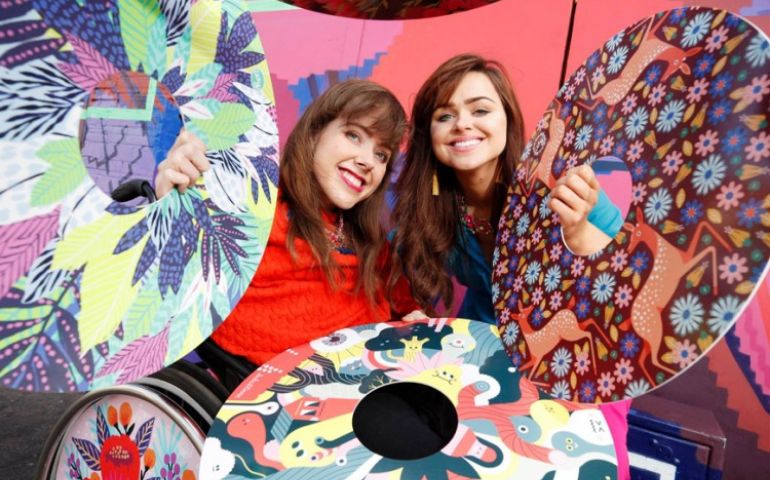 Ailbhe and Izzy Keane of Izzy Wheels
These Galway natives were recently named on Forbes 30 Under 30. Ailbhe Keane was inspired to make functional, fashionable wheelchair wheel covers by her younger sister Izzy, who was born with spina bifida and has been a wheelchair user all her life. Izzy Wheels turns a medical device into a piece of self-expression! Check them out here. With the creativity and ingenuity that went into the project, it's no wonder they made the Forbes list.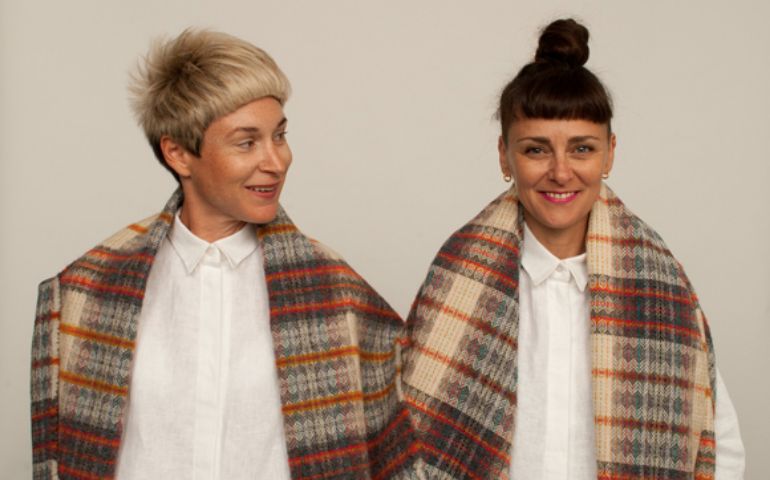 Aoibheann McNamara of Ard Bia and the Tweed Project
Aoibheann (left) was described by the Independent as "a powerhouse of creativity and dynamism" and we'd have to agree. With a sharp eye for design and a keen interest in slow food and slow fashion, Aoibheann brings a unique internationalism to Galway. She's an ardent traveller and it shows in her love of both Morrocan and Scandinavian design; this piece from The Irish Times illustrated her take on design wonderfully. Aoibheann is the owner and proprieter of the restaurant Ard Bia, which is a hub of slow, locally-sourced food and local design. She's also a co-founder of the Tweed Project, which creates unique, once-off pieces from beautiful Irish fabrics.