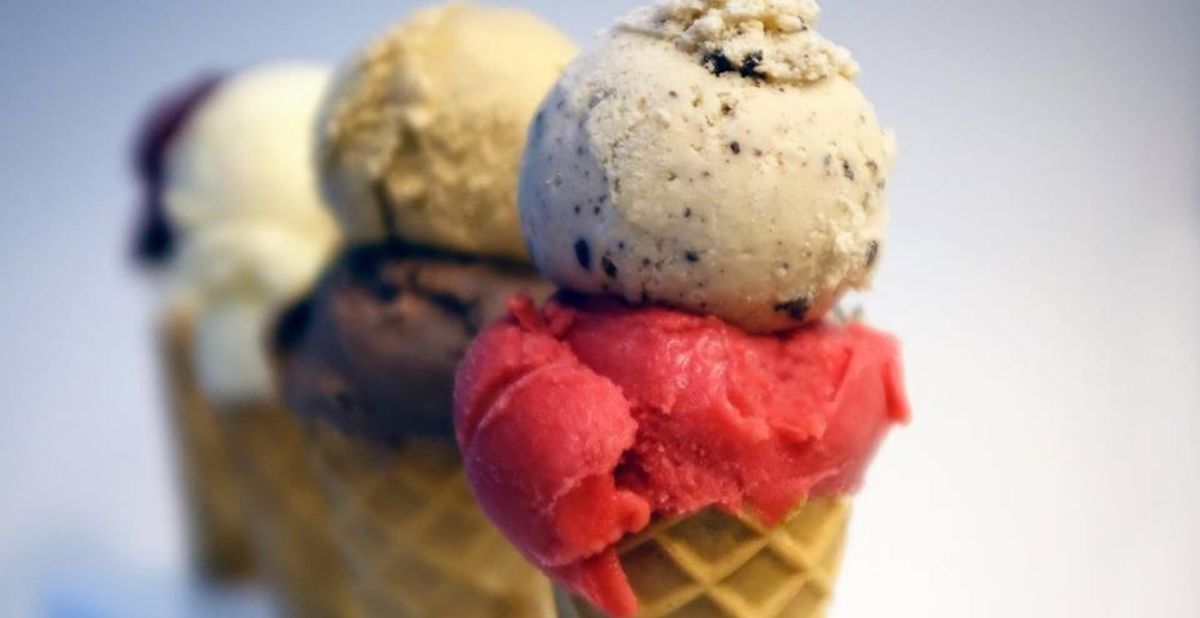 6 places for a tasty ice cream cone in Galway
I scream, you scream… Remember the rhyme? If you're out in the heat of a summer's day, you might be screaming for a nice cold ice cream cone!
For a place that gets something like 180 days of rainfall, Galway is packed with ice cream shops. We definitely don't let a bit of rain get in the way of a good time!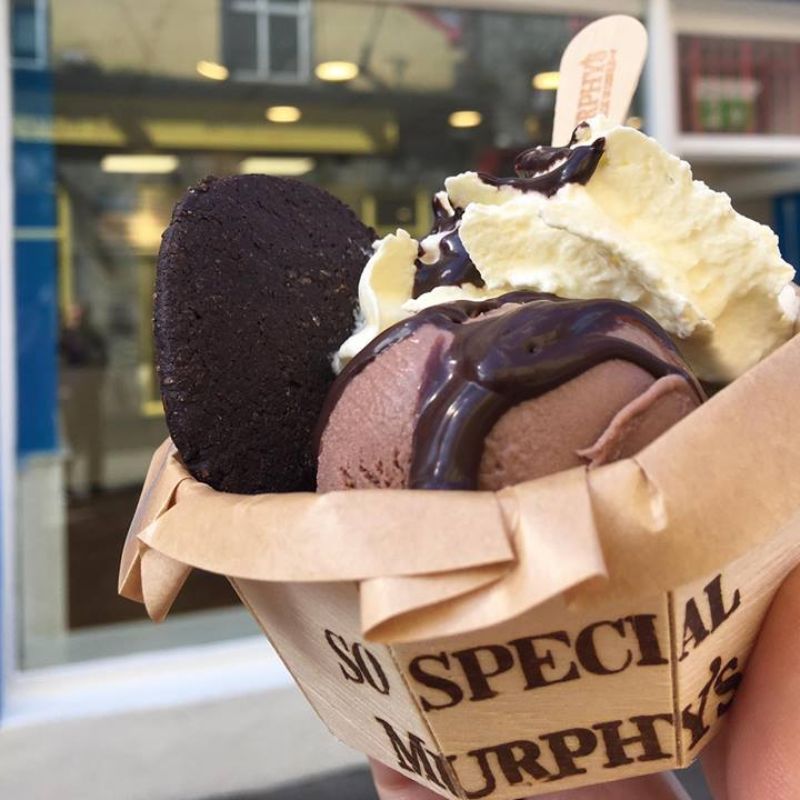 Murphy's Ice Cream
Unique Irish flavours like Dingle Gin, sticky toffee pudding and brown bread come together with Irish dairy for a brilliant combination. All of their milk comes from the rare Kerry cow, and a lot of their ingredients — like their chocolate, and their Dingle sea salt — are made by hand. Try something different like brown bread ice cream, or Irish apple balsamic. The portions aren't huge for the money you'll pay, but it's worth it for those tasty flavours!
12 High Street, Galway City // more here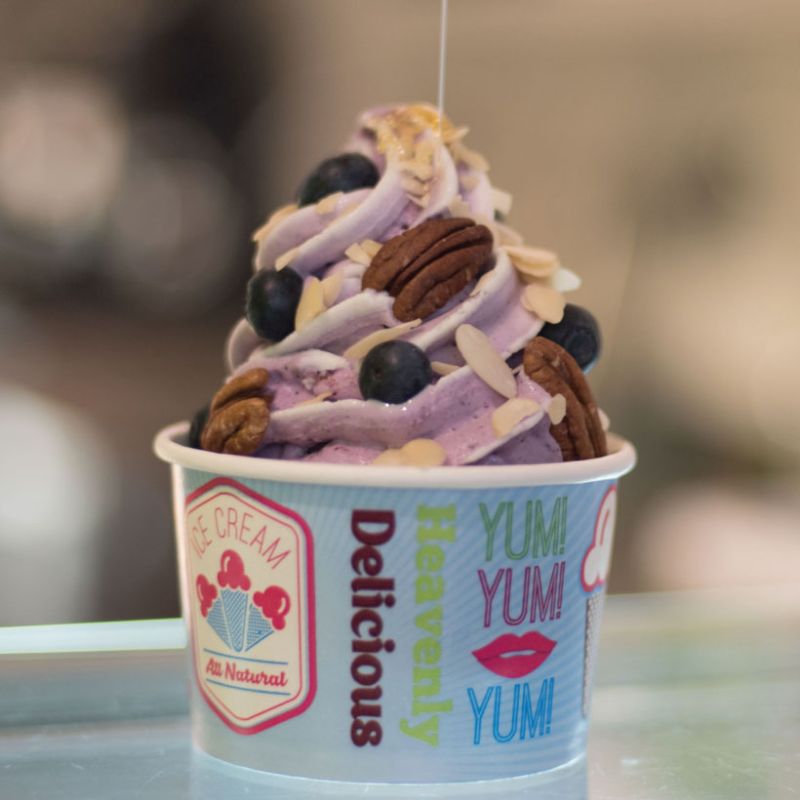 Hunky Moos
Okay, it's not ice cream, it's frozen yoghurt — but if you're looking for a sweet, cold treat, this is the healthy option and still totally delicious! Kids won't notice the difference, and you probably won't, either. You can choose your flavour, which is freshly blended up with frozen yoghurt for you, and then your toppings. Go full healthy with nuts and fruit, or a bit wild with sweets and syrups!
25 Upper Abbeygate Street, Galway City // more here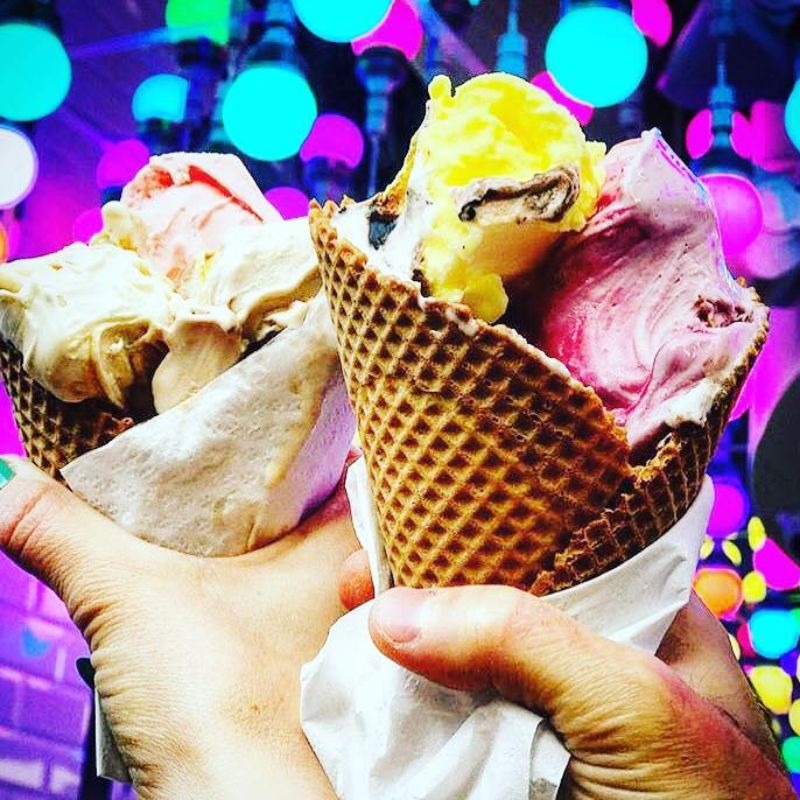 Gino's Gelato
You're spoilt for choice here. They have classic favourites like chocolate chip and mint chocolate, plus more creative options like Guinness flavour, Pina Colada and Jaffa cake! If a massive serving of gelato in a cone isn't enough for ya, you can also get a delicious crepe with Nutella and fruit!
24 William Street, Galway City // more here
KennyJoe's Gelato
Like ice cream, but a lot creamier! Look for the fun pink arch which just beckons you from across the road! It's only a wee little shop with no room to sit, but on a sunny day you'll want to be wandering the Latin Quarter and the Long Walk anyway! Kid-friendly flavours like Creme Egg, Ferrero Roche and chocolate brownie are always a hit.
Shop Street, Galway City // more here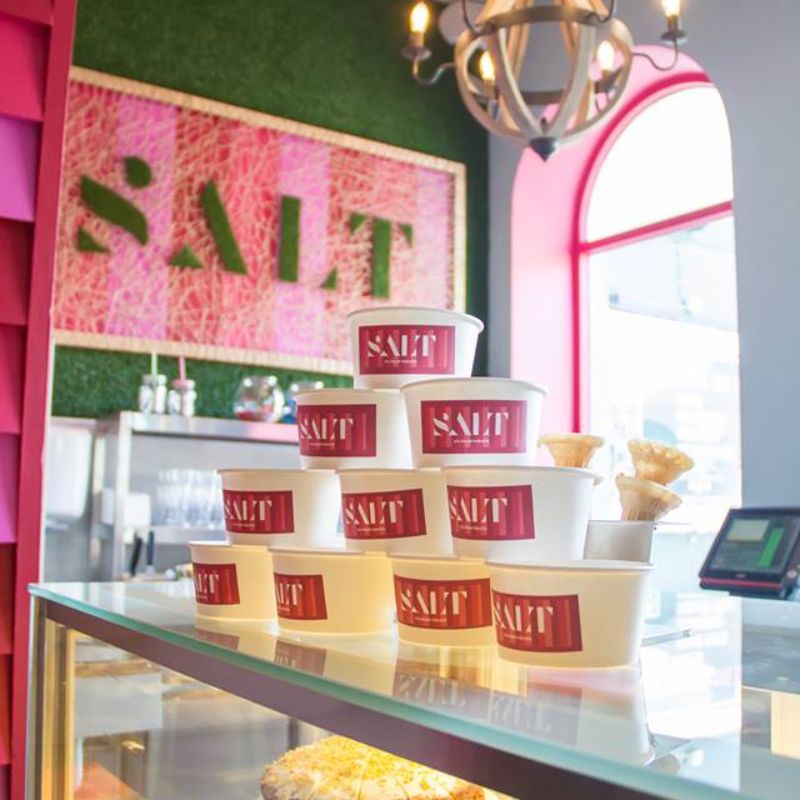 SALT
First of all — like everything SALT does — their new ice cream parlour is really pretty. And it's literally just steps from the Prom so it's ideal for a sunny stroll with a cone in hand! What could be more ideal?? Or you could sit down in the outdoor patio with a slice of cake and a cup of coffee and make an afternoon of it!
163 Upper Salthill, Salthill // more here 
The Creamery
Another one in Salthill for your twirl on the Prom. After your tashty lunch, try one of their Irish ice creams, milkshakes or fruit smoothies! (But you know you want ice cream.) It's a fun, buzzing little café with room to sit down — but you'll want to be out there strolling along the Atlantic!

Salthill Promenade, Salthill // more here

Cover image from Murphy's Ice Cream