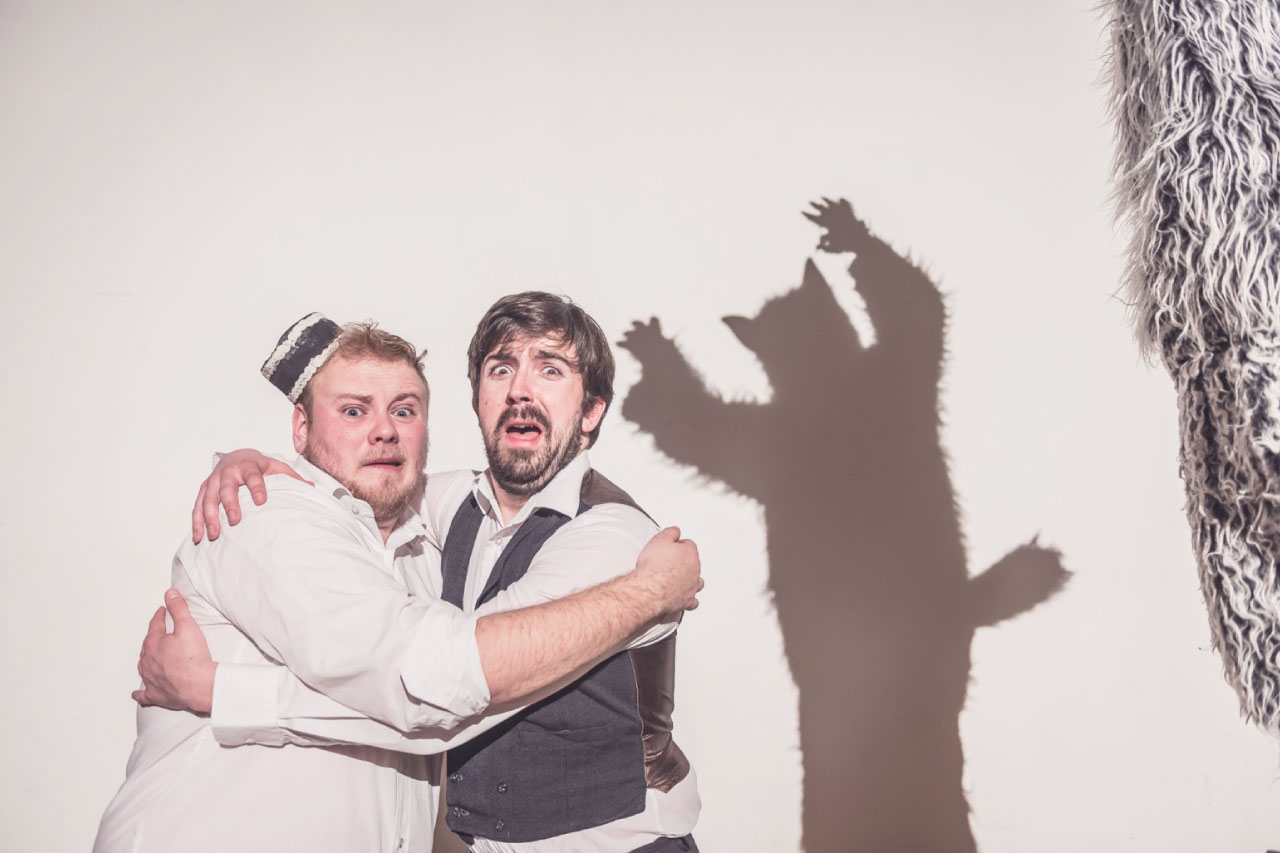 Hound's Hotel: A Hairy Murderer On The Loose
A combination of wacky characters, slapstick comedy and musical farce, Hound's Hotel is a horror comedy which harks back to the classic British 70's sitcom, an adult pantomime which will grab your attention from the first line and hold you by the neck until the final bow.
Synopsis
"Le Château Du Chien is the most luxurious hotel in all of the Swiss Alps. Manned by a staff of the finest workers in the hospitality industry, its patrons can enjoy refined food and unparalleled comfort. But one night, a quiet, unassuming gentleman appears, without a reservation, seeking a room. This sets off a chain of events which leads to the appearance of the greatest detective in the world, a spinning class gone awry and a killing spree which may, or may not, claim the lives of all the residents. All the while the full moon shines brightly overhead…"
Head Above Water Theatre Company
Head Above Water Theatre Company is a new and upcoming theatre company, bringing the horror and thriller genres to Dublin and beyond. It was founded in 2015 by Conor Duffy, Angelene Milne and Warren Hanley. Their first production, "The Joining", was a collection of four short horror-inspired original pieces, which had a successful run in the Sean O'Casey Theatre in June 2016. Their second production, "Hound's Hotel", was performed as part of the Scene+Heard festival in the Smock Alley Theatre (Main Space) in February 2017. It will be one of the featured shows of the Galway Fringe Festival, on July 20th, 21st and 22nd 2017. They are also bringing a new play to the Galway Fringe 10 Minutes Play Festival, The Lonely Luchador, on July 29th.
Hound's Hotel by Head Above Water Theatre Company | July 20, 21 & 22 | 7pm in Seven Bridgestreet | Galway Fringe 2017
Tickets €14, Concessions €12 | Bookings on GalwayFringe.ie