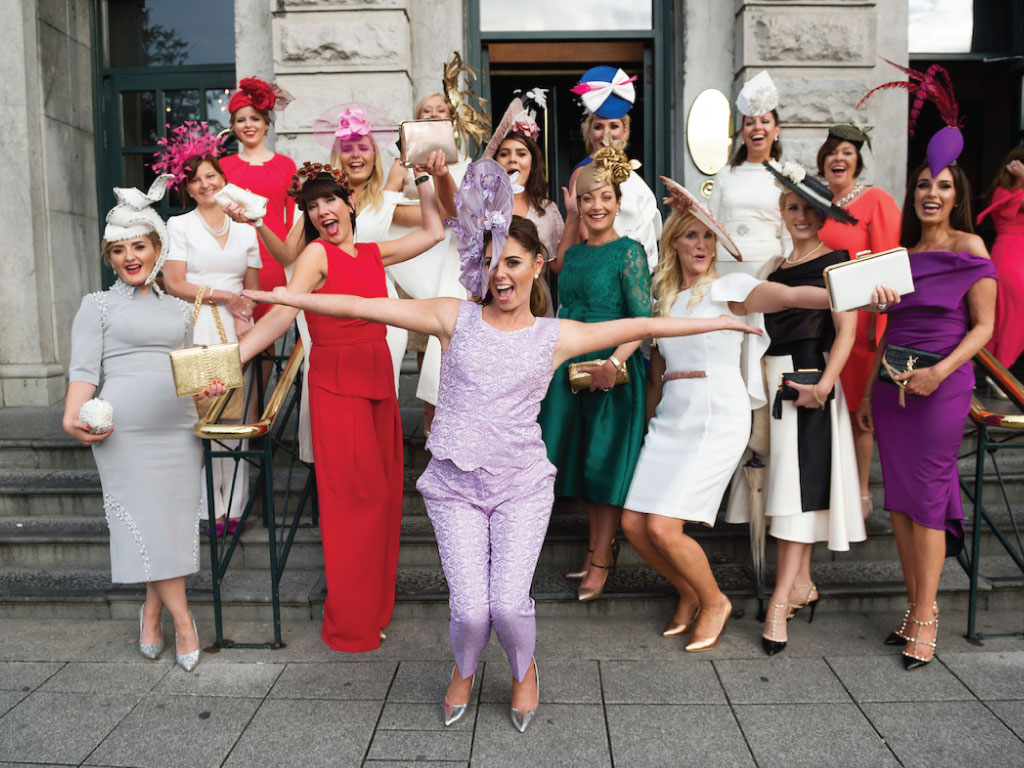 Hotel Meyrick's Most Stylish evening
Hotel Meyrick's Most Stylish Evening was the most Glamourous yet with both ladies and gent fashionistas from near and far attending the hotly anticipated evening during Galway's Race week sponsored by Fallers of Galway. Renowned for its dazzling glamour, timeless elegance and electrifying atmosphere Hotel Meyrick did not disappoint last night. The style was impeccable with Ireland's top milliners and designers in attendance providing colourful looks, extravagant headpieces and undoubtedly the most glamourous place in town. Judges Lorraine Keane, Mandy Maher and Mary Lee were on the lookout for the most thought-provoking ensembles combining the allure of Hotel Meyrick with the fun of the Galway Races.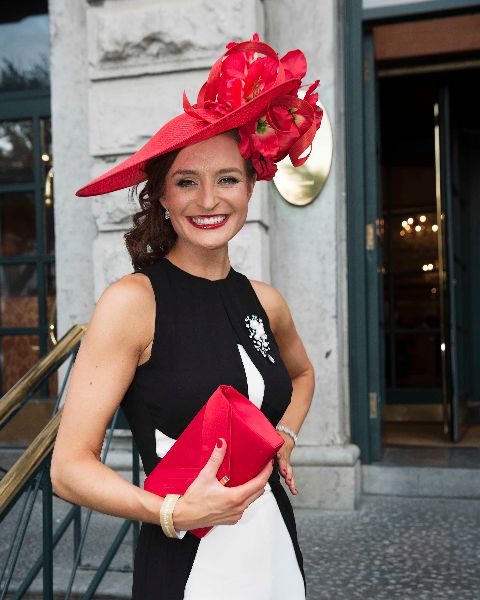 Guest Judge Lorraine Keane looking beautiful and classic said; "I have attended the Galway Races a number of times over the years and certainly this year the style has been incredible and it wasn't just the ladies that have gone all out this year, myself, Mandy and Mary had a very daunting task picking the Most Stylish Gent as well. However, in the end only one lady and one Gent can win and we are delighted with our choices". Fashion expert and owner of Catwalk Modelling agency Mandy Maher looking radiant was taken aback by the standard this year saying; "Hotel Meyrick always puts on a great show, this with the sophisticated style of their guests makes for an outstanding evening". Top Model Mary Lee's unblemished beauty focused on the level of detail in each outfit and she felt the standard this year "was just stunning".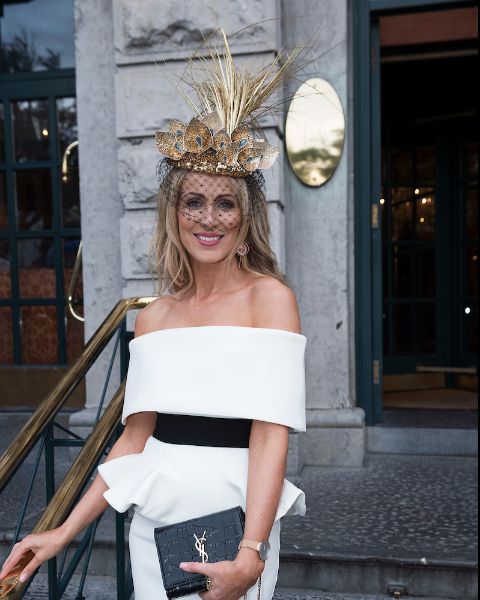 In the end, The Most Stylish Lady accolade went to local girl Claire Kelly-Badger from Roscam, Galway. wearing stunning blush pink 2 piece ensemble from Cari's Closet, her beautifully structured headpiece was designed by the milliner herself with her shoes from river island, her accompanied bag was from Dervan's in loughrea. Claire stunned judges with her attention to detail in every aspect of her outfit winning beautiful jewellery from Fallers of Galway. The Most Stylish runner up was Aoife O Hanlon also from Galway wearing a captivating headpiece from Suzy Mahony, her combined three piece overlay jacket from AQ/AQ, Zara trousers and Coast top with the addition of jewellery from Jewelbox.ie at Fusion Fashion, bag from Dune and shoes from Newlook was certainly a worthy combination, Aoife was also delighted with her beautiful prize again sponsored by Fallers of Galway.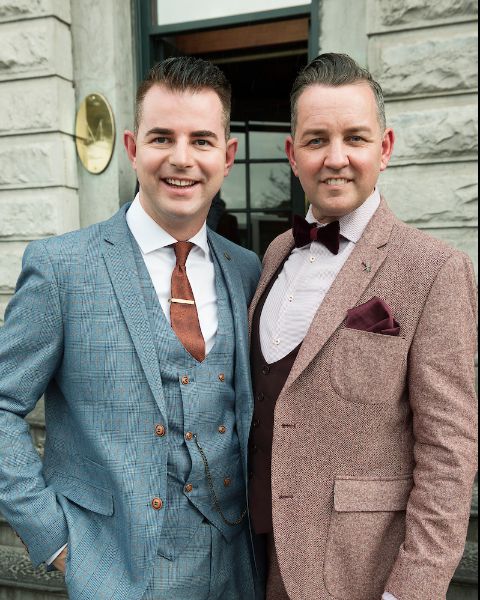 This year Hotel Meyrick introduced Most Stylish Gent and the Gentlemen of Ireland certainly did not disappoint with one gallant man standing out in the crowd, the prestigious award went to Jeremy Baird from Tyrone wearing a lavish three piece suit, bow tie and shoes all from Statement Menswear, Portadown walking away with a stunning designer watch from sponsors Fallers of Galway.

All that was left to do was enjoy the Champagne cocktails, the musical entertainment and the enchantment of Hotel Meyrick where the party lasted until the early hours of this morning.
For more information on Hotel Meyrick visit www.hotelmeyrick.ie or call 091 564041