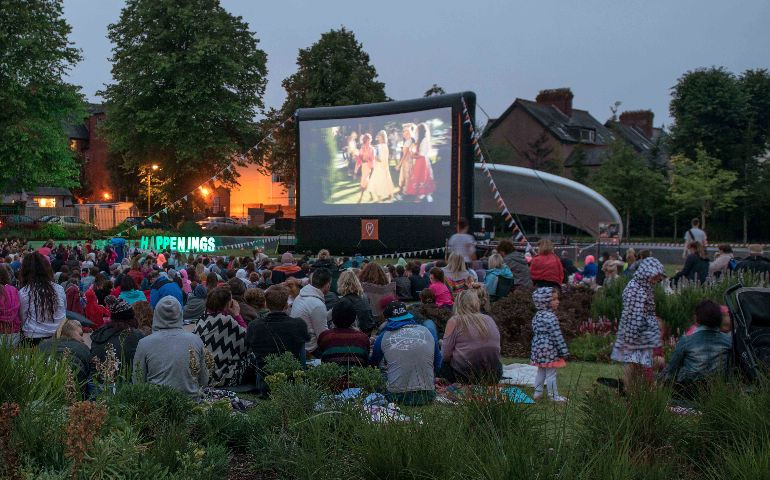 Happenings with 7up present #SummerCinema in Fr. Burke Park
Grab your picnic blanket and stroll down to Galway's Westend for some amazing outdoor cinema… Grease Lightning all night, baby 
Fr. Burke Park in the city centre will be transformed into a pop-up outdoor cinema this coming Friday 14th July for the 1978 musical gem, "Grease"
The event is hosted by Happenings who have teamed up with 7Up to create fun events in public spaces. The Happenings concept works by taking advantage of good weather and instant communication to gather hundreds of happy people at a moment's notice.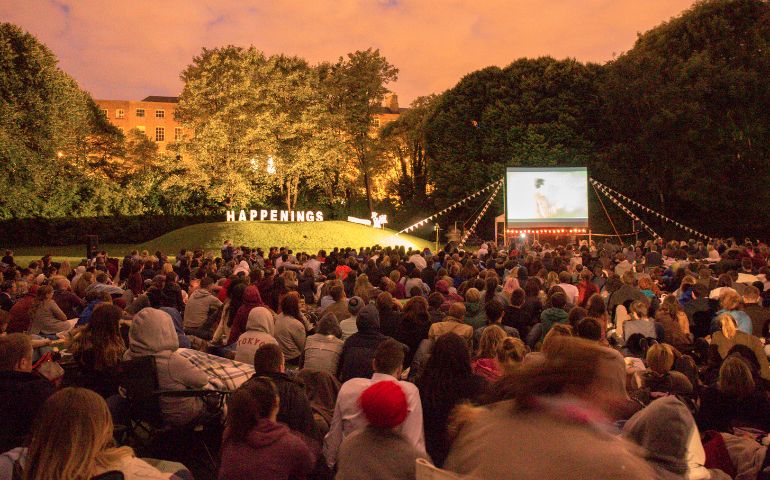 "At Happenings we have some simple philosophies. We strive to give green public spaces beautiful open air events allowing people to enjoy their city in a meaningful way." says Peter O'Brien, Happenings founder. "A personal responsibility action at our events is to Leave No Trace. Our audiences clean up the space by taking care of their own waste. We have an unlocked policy. This means we are unlocking the potential of public space and we do not have drunken madness at anytime. We aim to provide an alternative to pub based entertainment"
Tickets are available online from www.happenings.ie and will also be available at the gate. Gates will open at 8pm and the film will begin at dusk, approx 9.45pm. Lots of food, music and entertainment to be had!
We plan on this being the first of many trips to Galway so make sure to like us on Facebook @Happenings1 to get notified of any future events we have coming up!