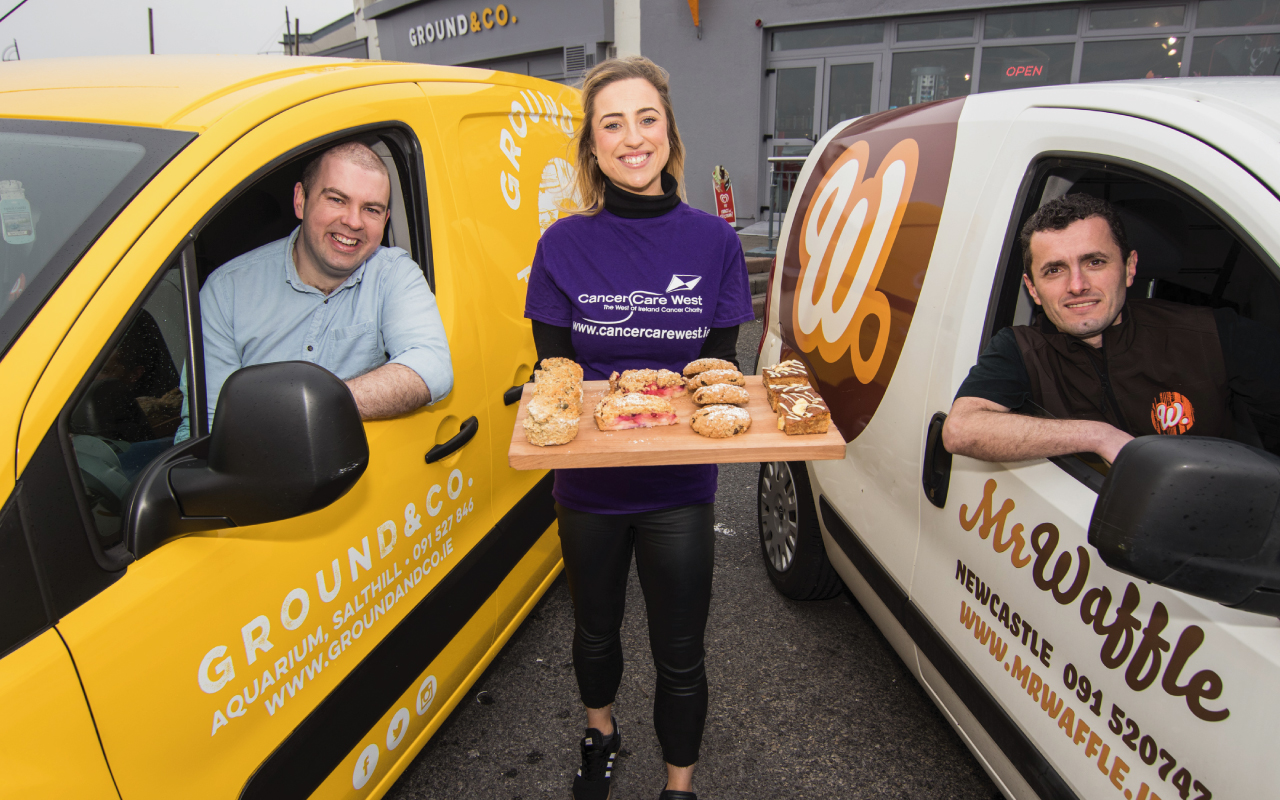 Ground & Co cater to Cancer Care West
After opening their doors in December 2017 Ground & Co Salthill, has hit the ground running and have given just one more reason to love Salthill. Entrepreneur and well-known café owner Kevin Nugent created Ground & Co just beside Galway Aquarium in Salthill and now Ground & Co have joined up with west of Ireland charity Cancer Care West as their catering partner.
With the kitchen being led by head chef Leroy Marshall, the food offering at this new location has meant it's been a very busy opening few months. Now with external catering being offered, you can have a taste of Ground and Co at your home, office, corporate event or get together.
"It is such a privilege for us to cater for guests of Cancer Care West. The guests arrive on a Monday and leave on a Friday morning. During the week they are going for various treatments for cancer. We cater for breakfast and evening tea. Whatever the needs of the guests are, we will accommodate them. They have enough going on with treatments, so if we can make the day a little better through good food and great coffee then that is our job done!"
said Niamh Gallagher General Manager for Ground and Co.
This is the start of a busy year for owner Kevin Nugent, commenting on this "We ended 2017 on a high with the opening of Ground & Co. The support from so many people has been over whelming and something I am so grateful for. I have an excellent team across the business and I am very excited for the future. This recent catering contract with Cancer Care West has been a fantastic achievement for us but we have been building our catering division since 2013. Now with Leroy and Niamh we can take the catering business to the next level. This will be a big year for Ground & Co and Mr Waffle, truly exciting times ahead."
Catering is available for any communions, confirmations, birthday parties, office meetings etc. The food is ready for collection from Ground & Co or can be dropped off, offering a custom service for each customers requirements. For more information contact Niamh at niamh@groundandco.ie or on 091-527846.