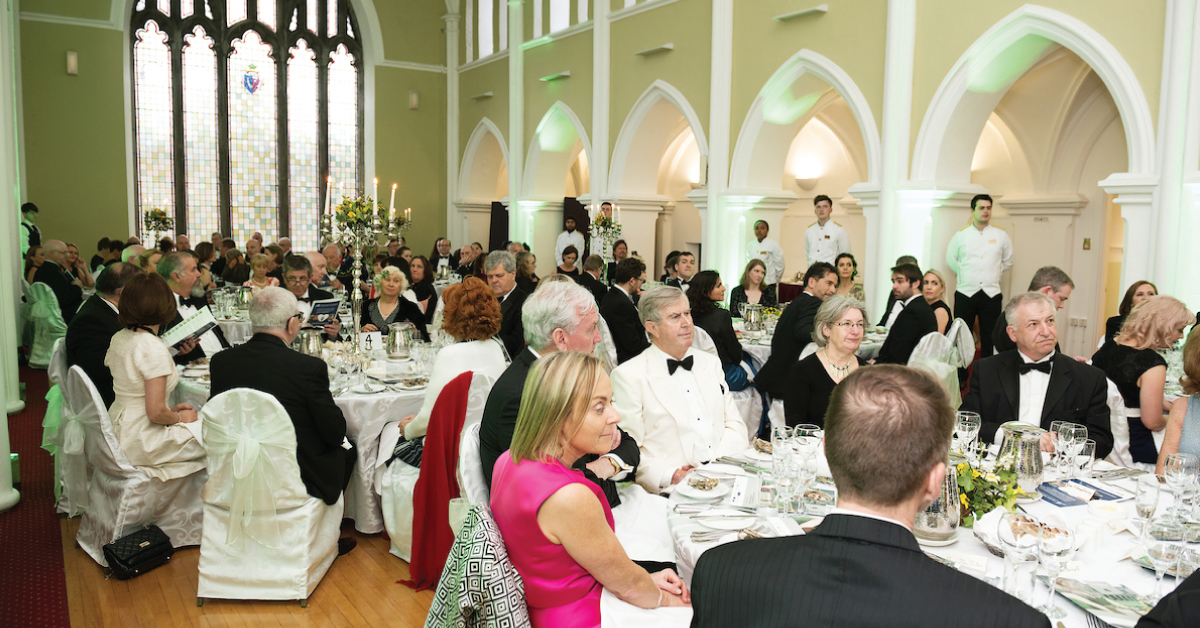 Good Food Ireland honours international guests
Ballymaloe's Myrtle Allen, CNN "Culinary Journeys", Peruvian Chef Gastón Acurio, AFAR Media USA, and Tourism Australia & Partners "Restaurant Australia" have been announced as distinguished touRRoir 2018 Hall of Fame Inductees. touRRoir is a cross sector global forum on Food Tourism & Culture, hosted by Good Food Ireland taking place in NUI Galway today.
Myrtle Allen the first Irish person to receive this prestigious worldwide award, said of the win, " I am honoured to receive this award. I could not have started the restaurant at Ballymaloe without the support of our local farmers, fishermen and all the producers of our wonderful ingredients which put Irish food firmly on the world map. We must support them, so that rural communities can thrive. This award means so much to me and all of us at Ballymaloe. Thank you."
The touRRoir Hall of Fame honours is a worldwide accolade of distinction selected by a global judging panel. It celebrates the extraordinary achievements of individuals, teams or destinations from anywhere in the world who's vision, creativity and drive has had a positive and significant impact on the cross sector development of food, tourism and culture for the long term benefit of all stakeholders including communities and consumers. The Hall of Fame distinction also takes into consideration the confluence of these three sectors and how collectively they have effected change to drive business or where both Soft Power and Gastro-diplomacy initiatives have raised profile or changed image positively.
Last night inductees were honoured at a Chef's Collaborative Gala Dinner in the exclusive Aula Maxima of NUI Galway. The following VIP's attended the ceremony and accepted awards on behalf of the inductees:Matt Percival, Executive Producer & Commissioning Editor CNN Vision: for CNN Documentary Series "Culinary Journeys".Her Excellency Ms Carmen McEvoy Ambassador of Peru for Peruvian Chef Gastón Acurio, Julia Cosgrove VP, Editor in Chief AFAR MediaforAFAR Media USA,John Hart Executive Director, Restaurant & Catering Australia: for Tourism Australia's "Restaurant Australia" and the Allen Family for Ballymaloe's Myrtle Allen. Other guests included H.E. Kevin Vickers, Canadian Ambassador, Seán Kyne, T.D. Minister of State at the Department of Rural and Community Development and the Department of Communications, Climate Action and Environment, CEO Galway County Council Kevin Kelly, internal delegates from three Continents as well as key dignitaries and business leaders.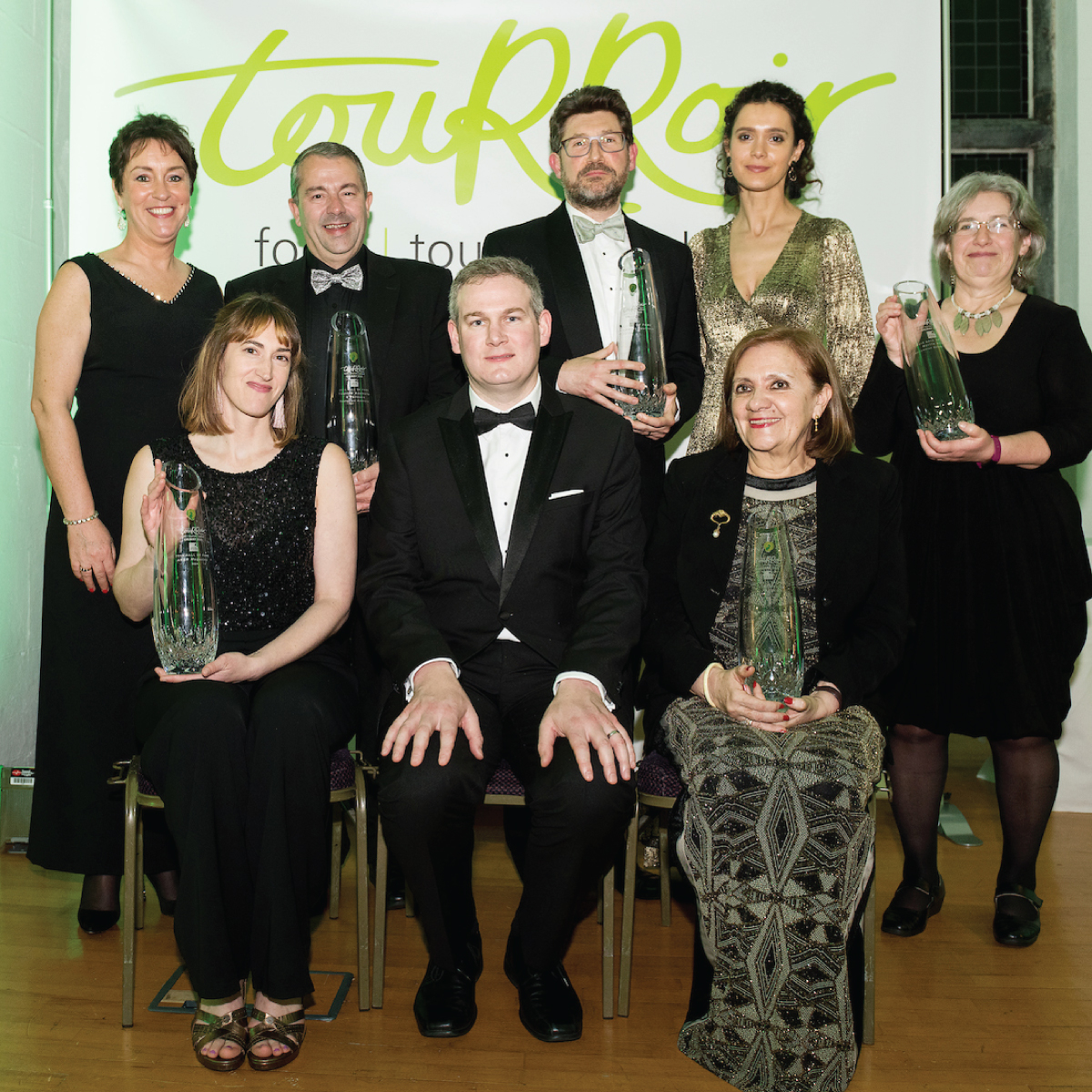 Good Food Ireland Founder and MD Margaret Jeffares, commented, "It is a great honour to induct to the touRRoir 2018 Hall of Fame such extraordinary individuals and teams from around the world. I am particularly proud to have Myrtle Allen, in the Hall of Fame, a lady who has inspired so many people and helped change the world's perception of Irish food, very much for the better".
Irish Chefs Tim O' Sullivan, Renvyle House, Connemara along with San Pellegrino Young Chef Ireland/UK Killian Crowley of Galway City's Michelin Star Restaurant, Aniar joined International Chefs Fia Gulliksson, Sweden and Tarja Silvani, Finland and collectively they crafted a delectable menu inspired by the West of Ireland's land and seascapes using local produce to honour Galway and the West of Ireland as it celebrates 2018 as the European Region of Gastronomy.
Inaugural inductees to the Hall of Fame included, Rene Redzepi, NOMA, Denmark; The Catalan Tourist Board, Spain and the South Korean film maker Lee-Wook Jung.
The selection of the touRRoir 2018 Hall of Fame Inductees has fallen to a global judging panel which includes Colman Andrews, US Food Writer and Author, Anita Mendiratta, Consultant to UNWTO, Tim Alper, Journalist, South Korea and Peter Rigby, Destination Consultant, Australia.
"One of the most important aspects of promoting culinary & cultural tourism around the world is the establishment of connections and the sharing of information across the globe. touRRoir's Hall of Fame honours individuals and organisations for themselves, but also places them prominently in the international spotlight, where others can take inspiration from them and share what they have learned"
said Colman Andrews, editorial director, TheDailyMeal.com and author of The Country Cooking of Ireland.
Today a full one day forum programme will bring together world experts, thought leaders and change agents for a unique cross sector dialogue on growing businesses, regions or communities through the increasingly important cross sector dependency of three giant sectors Food, Tourism and Culture. A key feature of the day will be a Fireside Chat with Ambassador Carmen McEvoy, Peruon how Peru became the World's Leading Culinary Destination as selected by The World Travel Awards. Peru's gastronomic rise to the top over the past 15 years has become a source of national pride and a motor of the economy, as rising numbers of tourists travel to sample its original and varied cuisine.