Global Forum on Food Tourism and Culture coming to Galway next week
touRRoir 18 is a cross sector Global Forum on Food Tourism and Culture and it comes to Galway for the first time next Monday and Tuesday on April 23rdand 24th 2018. A Good Food Ireland event, touRRoir 18 will be hosted in the National University of Ireland Galway to coincide with Galway's designation as European Region of Gastronomy as Galway continues to grow its international status in all three sectors of food, tourism and culture as the city and county build up to Galway European Capital of Culture 2020.
touRRoir is the world's leading international symposium bringing together thought leaders, experienced practitioners and change agents for a unique cross sector dialogue on how through the inextricable link of these three sectors, companies can grow business, local communities can flourish and destinations can ensure a more successful and sustainable economic future.
Margaret Jeffares, Founder and Managing Director, Good Food Ireland says "Food, Tourism and Culture represent Ireland's biggest indigenous industries and the relevant collaboration of these sources is essential for unique competitive advantage"
She goes on to say "it is especially important for rural communities, many of which have struggled in the face of rapid urbanisation and shifts away from traditional economic sectors. Food tourism allows communities to generate income and employment locally providing jobs in tourism, hospitality, food service and cultural activities, while at the same time fuelling agriculture and food and drink producers as well as other sectors of the local economy. All of which will have healthy debate at touRRoir18 Forum on April 24th in NUI Galway"
touRRoir will bring ground breaking leaders in Food, Tourism and Culture from three continents to descend on Galway for this highly emotive forum which aims to strengthen the existing ties between the increasingly cross dependent sectors. Business operators, food producers, farmers, tourism and hospitality operators and cultural programmers in Ireland will have the opportunity to meet key and highly influential international food experts, leading cultural figures and worldwide travel industry specialists over the two day global forum at NUI Galway.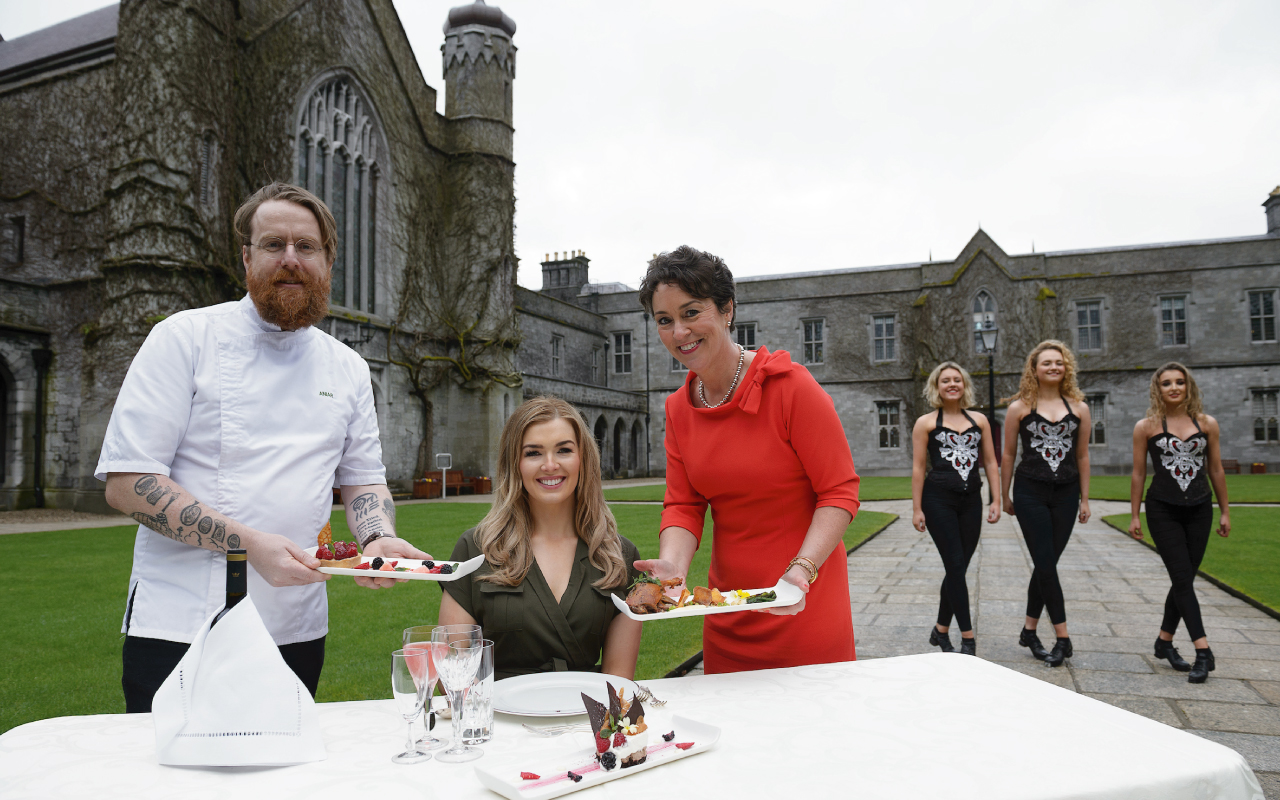 The programme for touRRoir18 includes a Hall of Fame Collaborative Gala Dinner on Monday 23rdApril. This is the only recognition in the world for individuals, teams or destinations whose vision, creativity and drive has had a positive and significant impact on the cross-sector development of food, tourism and culture, where the confluence of these three sectors have effected change to drive business or where soft power and Gastrodiplomacy initiatives have raised profile or changed an image.

2018 honourees will be inducted to the touRRoir Hall of Fame, determined by a global judging panel. Inaugural inductees included Rene Redzepi NOMA, The Catalan Tourism Agency and Lee Wook-Jung a film producer/director from South Korea.

The Dinner will bring together internationally acclaimed chefs who will craft a menu inspired by Galway and the West of Ireland's landscape and seascape on the Wild Atlantic Way using a supreme array of Irish produce. This inspirational dining experience will also feature Irish producers and craft drink pairings.

Tuesday 24th April will see a One day Forum including a Cultural Reception and Showcase Dinner

Attendees will hear from world-class practitioners and experts in a unique exchange of experiences, expertise & learnings from both within and across the Food, Tourism and Culture sectors.

Keynotes and panel discussions from food travel experts, international chefs, hospitality and travel industry professionals and key influencers in soft power and culture as well as technology change agents will bring latest trends, best-in-class thinking and cutting-edge innovation to our global audience.

touRRoir18 is supported by Galway, West of Ireland 2018 European Region of Gastronomy, Bord Bia, Failte Ireland, Tourism Ireland, Udaras na Gaeltachta, NUI Galway, Masterchefs Hospitality, Clayton Hotel Galway, Galway Tour Company and others