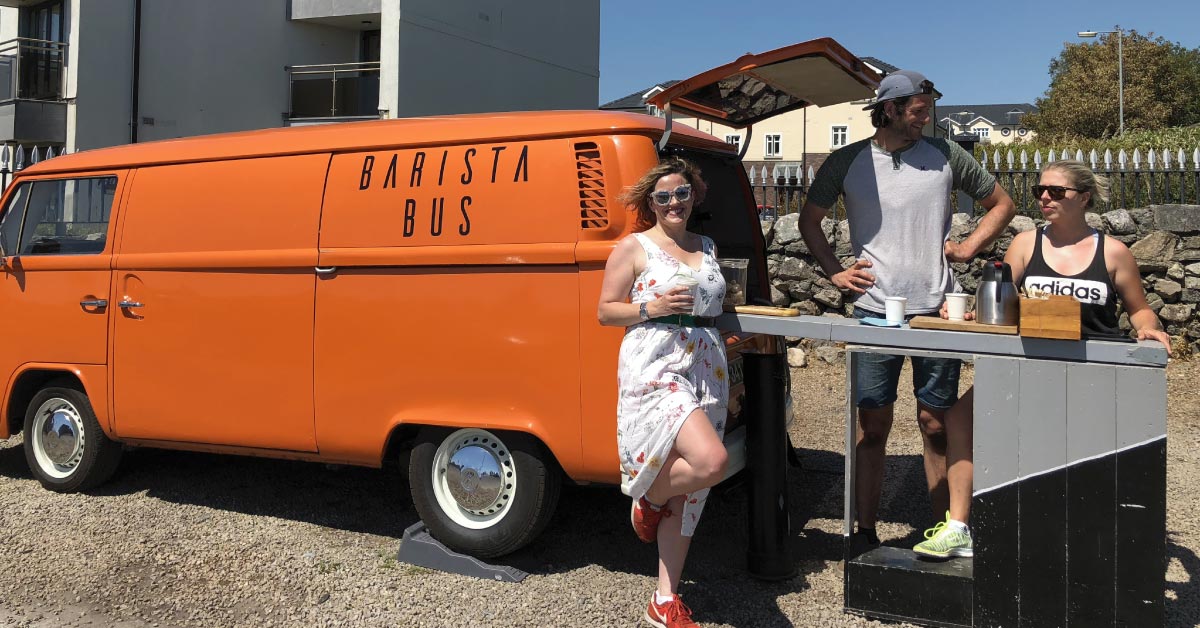 Getting a real taste of Salthill with Galway Food Tours
Galway Food Tours will go touring through Salthill on Wednesday 22 August with everything the food enthusiast could want! Poitín, craft beers, a little jazz and wine, Kombucha and coffee are just some of the refreshment highlights that you can expect… these will be paired with signature small plates from the Black Cat, share platters from Oslo Bar, Seasonal veggie boards in The Nest and a sweet treat or two from Murrays local bakery.
Galway Food Tours was started in 2015 by Sheena Dignam, and over the last four years the business has found it's feet and voice with Irish people on staycations and international tourists alike. Now Sheena who is joined by Gosia Letowska is on the streets of Galway showcasing the real Ireland, the incredible food and produce, and most of all; the people who are behind what we are now seeing in our shops and on our plates.
Telling stories and sharing a slice of life is why people travel. Getting that insider culture and the real where to eat, drink, enjoy life in that city is invaluable.
Taking to the coastal streets of Salthill, this food tour will showcase the best of what this seaside village has to offer. From signature Galway roasted coffee, to the now internationally acclaimed Micil Poitín – this food tour will show Salthill off.
The tour will begin at Micil Poitin's new distillery, where Padraig will take you through the making process and legalisation of this traditional Irish spirit, all whilst guests enjoy a Cocktail Aperitif. Then onto Oslo Pub which is owned by the Galway Brewery.
Here their Impressive selection of beers and international brews will be paired with tasty bites and there will be a talk on the microbrewery scene. Crossing the street to the Black Cat, the talk will turn to jazz, and to accompany this guests will get to taste a couple of their signature dishes paired with a glass of wine of course!
Then onto the Funky boutique hostel The Nest, where Agatha Lisik (Who has a Masters in microbiology, she comes from a Polish tradition of pickling) will give a talk and a practical approach to fermentation/pickling and Kombucha making. This will be accompanied by seasonal veggie treats.
Finally, it's onto the Barista Bus to sample the delights of Calendar Coffee Roaster and sweet Treats from local café/bakery – Murray's.
The tour will kick off at 6pm. Tickets are €75 and available from www.galwayfoodtours.com or call Gosia on 087-6444678.