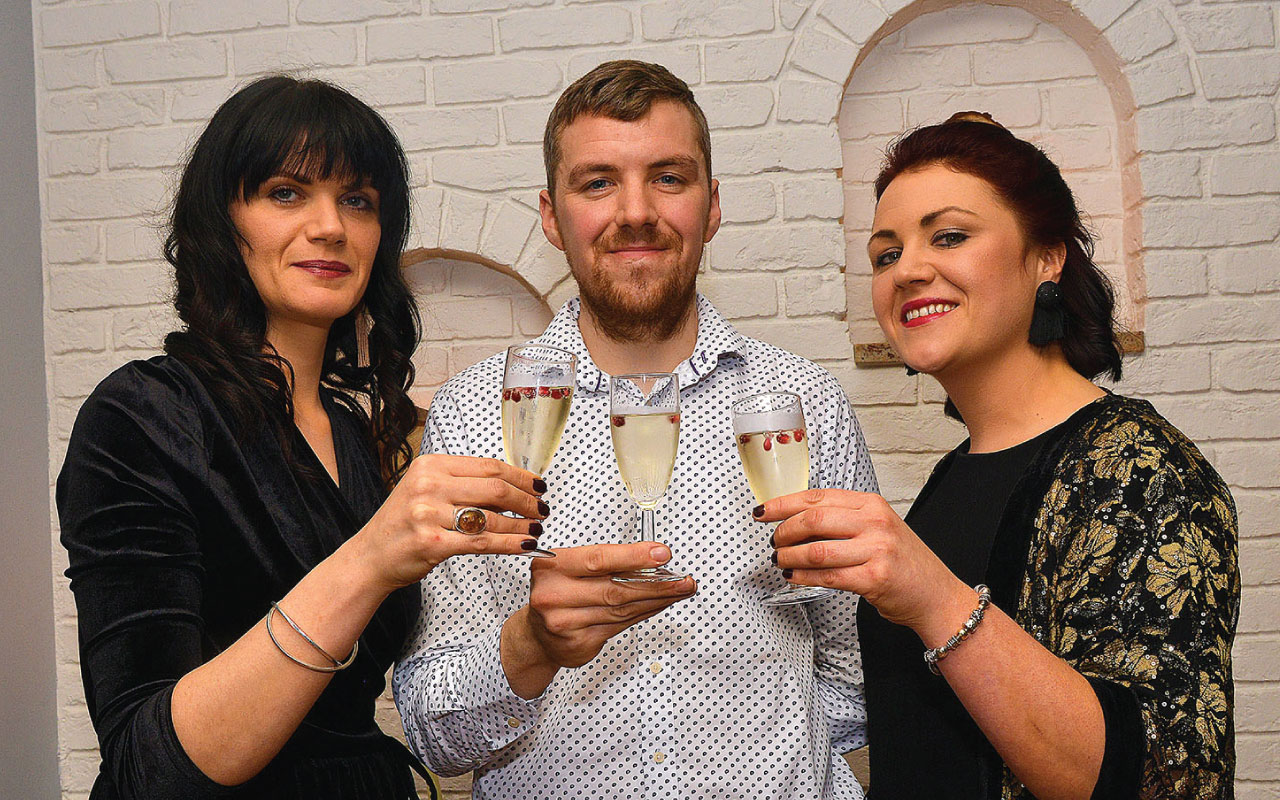 GATHER Restaurant in Tuam celebrates one year in business
GATHER Restaurant celebrated their first year in business in style last week with locals, newcomers, and suppliers alike!

Pictured above: Aoife Flaherty, Owner, with their brother Darragh who works in the Restaurant, and Siobhan Flaherty, Owner and Chef at GATHER
Located in Varden House on High St. in Tuam in the site that formerly housed Bia Bella Restaurant, GATHER is certainly making its mark amongst diners in the area. A family run business sisters Aoife and Siobhan Flaherty, General Manager and Head Chef respectively along with brother Darragh who works front of house bring a whole new dining experience to Tuam and eating out. From neighbouring Abbeyknockmoy the siblings all went to school in Tuam & in the last few years have all come to settle in Tuam with their young families.
Seeing a niche in the market for a family friendly restaurant that focuses on produce that is high quality, seasonal, Irish & organic, when possible, the concept for the restaurant grew. The girls are avid supporters of small, local farmers & producers & this is evident in the menus. They also aim to use the space to allow for community gatherings, with the monthly parents' coffee morning 'The Nest @ Gather' getting a great response.
Siobhan says, "I had my own restaurant An Sciobol (The Barn) in Monivea from 2005-8 before going off travelling for a few years when the recession hit. When I came back I worked in Il Vicolo (where Aoife was also involved) but after I became a mother, the commute to Galway from my home village of Abbeyknockmoy just got too much. I went to school in Tuam and I knew there was a niche for GATHER. People from the town and the outskirts were travelling to Galway city to eat out and there was nowhere for families to eat brunch on Sundays. So then was born GATHER."
"A restaurant's atmosphere sets the stage for that perfect night out. It's about more than just a dining room away from home. Food takes the spotlight as guests become its audience. Factors such as music, lighting, artwork and spacing combine to create comfort, intimacy and even romance" says Aoife who was involved with the busy, popular II Vicolo in Galway City. "We enjoy so much our customers who create the atmosphere every night they dine, their conversations, the clinking of glasses and cutlery. It's a very relaxed and natural environment," she says.
Since opening, GATHER has evolved, tailoring the menu to meet the needs of their customers however keeping the brand on par to the vision applying the same principles of keeping things natural, top quality produce, unrivalled level of customer service whilst not being forced striving to make the dining experience as wonderful as possible.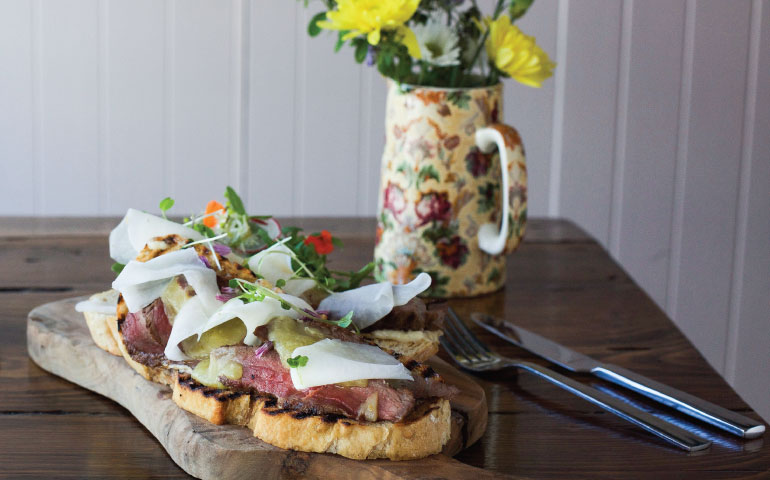 The restaurant can cater for large groups, private functions & private hire with tailor made menus to suit any occasion. Gather is open Thurs-Sun for evening meals from 5pm, serving Brunch & Lunch from 11am on the weekends.

For reservations Call 093 27739 or email gathertuam@gmail.com.