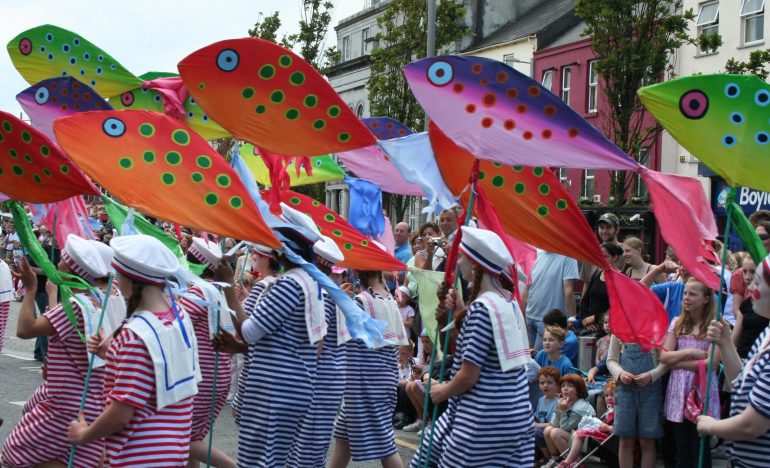 13 festivals in Galway you won't want to miss this summer
When summer sets in, Galway goes absolutely mad with festivals, and we're here to make sure you don't miss out on any of it! Galway has food, film, music, theater — and things you didn't even know you needed, like ye olde Loughrea Medieval Festival.
So whether you're a local looking forward to the buzz, or a visitor trying to soak up as much of Galway as possible, here's the low-down for Galway's summer 2018 festivals!
Fever Pitch Music Festival
Rudimental and UB40 are headlining the first-ever weekend of this new festival, which is taking place in wide open spaces (sort of) out in Carnmore, about twenty minutes outside the city. You'll also get Keywest, Chasing Abbey, Aslan, Example & DJ Wire, food vendors (we're hoping for local names but nothing's confirmed yet) and good times with easy access to the city after. Tickets are still on sale for €54.50 per day!
2 – 3 June //Galway Airport // more here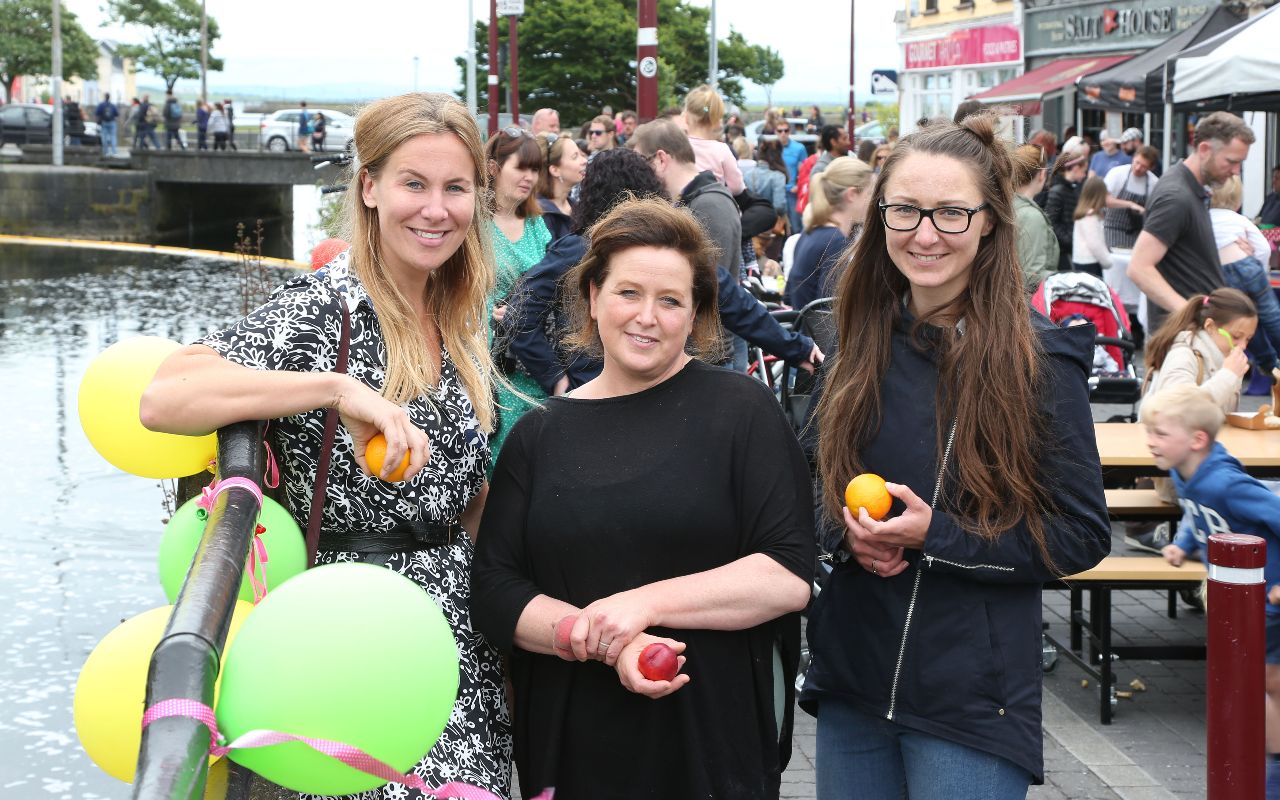 Galway Westend's Street Feast
This year, with help from the Galway European Region of Gastronomy 2018, the Westend Street Feast-ival will officially begin on 31 May! The ERG Food Truck will be parked at Raven's Terrace, offering people the chance to meet producers and Westend chefs and stuff their face of course! On June 4 the Street Feast begins at Raven's Terrace, promising a family-friendly day of food, music, and lots of fun.
31 May – 4 June // Raven's Terrace, Galway's Westend // more here 
Bia Lover Festival of Food
Head out to Athenry and celebrate the quality and diversity of Irish food! This year's theme is 'Nature's Larder', which puts a focus on all the high-quality food that comes from our local area.
15 – 17 June // Athenry Castle // more here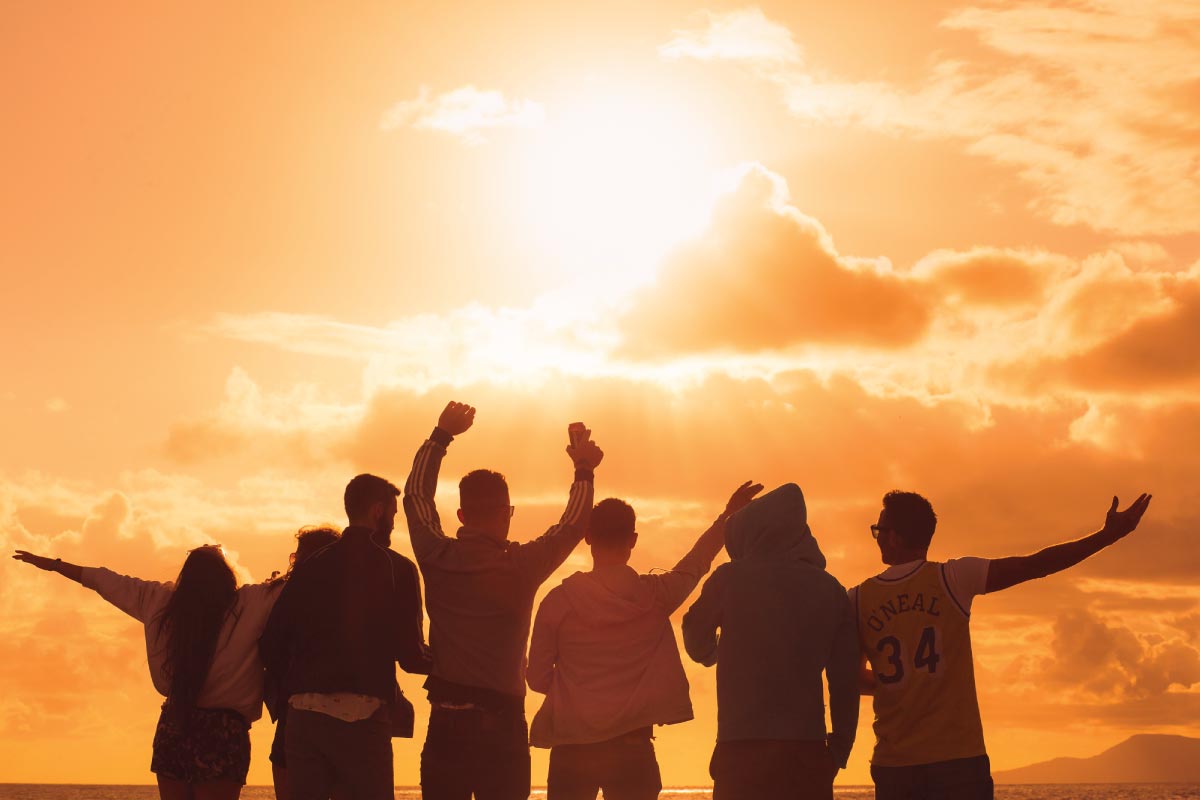 Bonus: Sea Sessions
Sure, it takes place in Donegal, but how could we not include it? Get in the car and head north for this festival based around music, surfing and more music, with brilliant views of Donegal.
22 – 24 June // Bundoran, Co Donegal // more here
SeaFest Maritime Festival
This festival is all about celebrating the sea, from the deep sea creatures that live there to the boats and transport vessels that take us across it. Water demonstrations, tour ships, research exhibitions, sea-based cookery workshops, watersports and more will take place across the weekend. Pirates of Galway, this one is for you.
29 June – 1 July // Galway Harbour // more here
Galway Garden Festival
Get your green thumb on at the Garden Festival. The speaker programme includes herbalists, garden designers, and ecologists, and of course there's going to be live music and food, too.
30 June – 1 July // Claregalway Castle // more here
Traidphicnic
This celebration of traditional Irish music against the backdrop of the Connemara mountains will be a stunning testament to Irish's cultural legacy. Fun for families, visitors and locals alike, it makes a great excuse to take a spin down the Wild Atlantic Way for a weekend!
6 – 8 July // Spiddal, Galway // more here
Galway Film Fleadh
Immerse yourself in the wonders film and cinema. This international festival will be a mash-up of directors, film buffs, cinematographers and film lovers of all types.
10 – 15 July // Galway City Centre
Galway Fringe Festival
Local, national and international artists will take to the stages around Galway for intimate shows and presentations of art, music, theatre, dance, literature, comedy, cabaret, and more. It's a great way to see new performances and shows from up and coming names.
16 – 29 July // Galway City Centre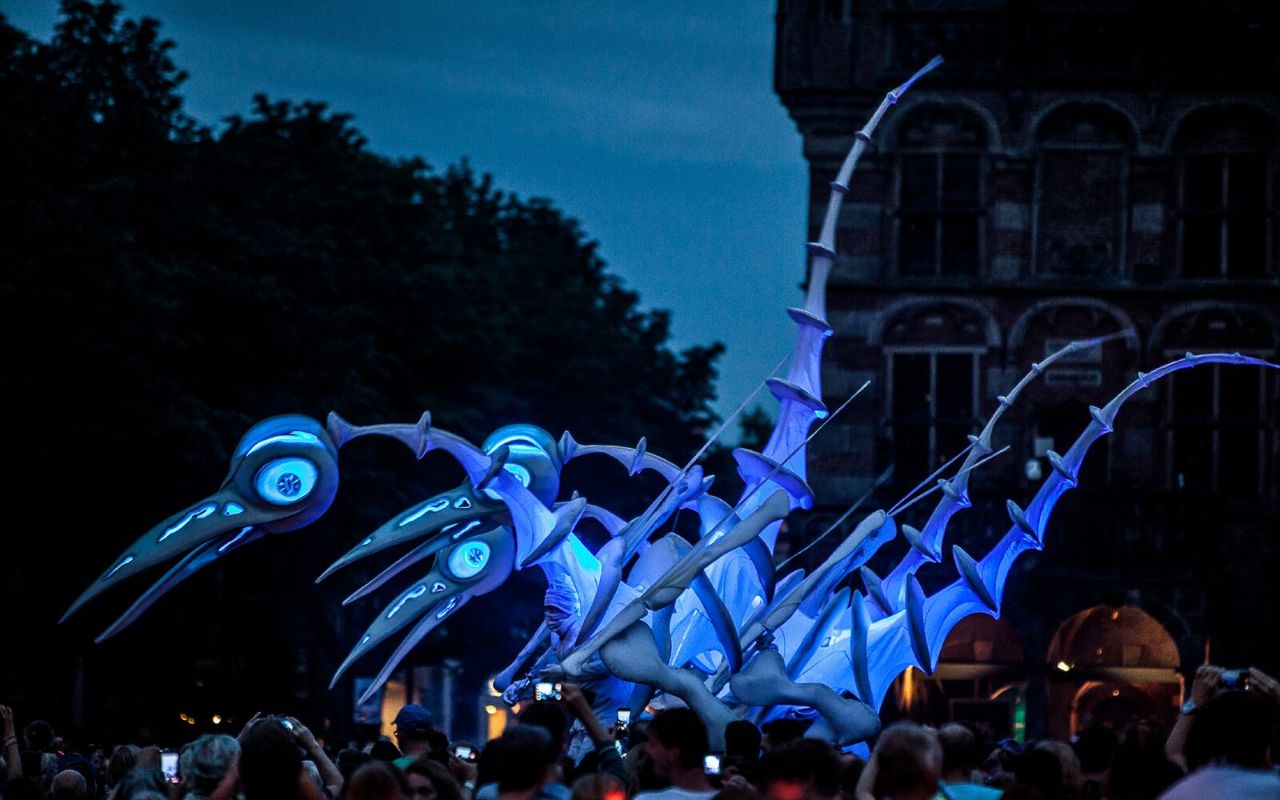 Galway International Arts Festival
This year's Arts Festival is bigger and better than ever, with more magical street spectacle, more stunning exhibitions of visual arts, world-class theatre and circus performances, and of course an incredible line-up in the Big Top to culminate Galway's busiest summer week!
16 – 29 July // Galway City Centre // more here 
The Galway Races
Turn out in style for Ladies' Day and Mad Hatters Day, or come to win your millions on the horses at this centuries-old Galway event. There's a Family Day too, and Galway always has a unique kind of buzz on for the week that's in it!
30 July – 5 August // Ballybrit
Inishbofin Maritime Festival
Yachts, púcáns, sailing dinghies and more will cruise around Inishbofin for this seaworthy festival, and here's the most exciting part: build-your-own-raft races. Sink or swim, friends.
August 2018 – dates TBA // Inishbofin
Cruinniú na mBád
Also known as the Galway Hooker Festival, the traditional Galway sailing vessels – some new, some over a century old – turn out for this celebration of age-old commerce, friendly sailing competitions and more.
August 11-12 // Kinvara, Galway
Loughrea Medieval Festival
If you want to pretend you've stumbled into Winterfell, we won't tell anyone. This festival takes place in the medieval town of Loughrea and is filled with battle reenactments, museum collection displays from the era, hurling matches, a food and inn trail (yum), craft demonstrations and medieval music. You can leave your broadsword at home.

August 24 – 26 // Loughrea, Co. Galway

Festival on!