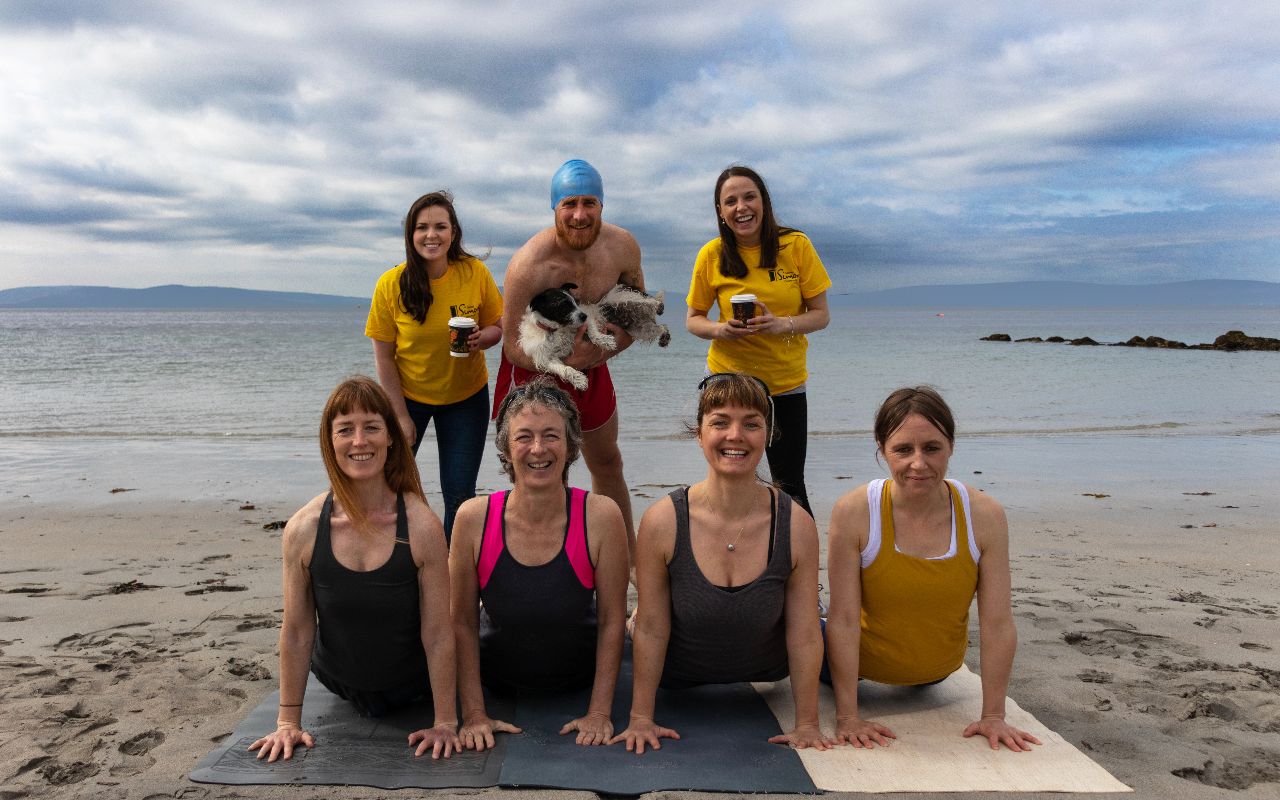 Galway Simon Community's Dip at Dawn takes place next month
Local homeless charity, Galway Simon Community have launched an exciting new event to mark this year's Summer Solstice.

The Dip at Dawn event is set to take place on Thursday 21st of June at Ladies Beach in Salthill where participants will gather at 4:56am to greet the morning sun with a short yoga session on the beach followed by a dip in the sea in an effort to raise awareness and funds for those facing homelessness in Galway.

Amy Lavelle, Community Fundraiser at Galway Simon is encouraging people to get involved and do something for the record number of individuals and families experiencing homelessness on the longest day of the year.

"The longest day of the year symbolises the start of summer. A day where people take time to enjoy with friends and family, doing simple and everyday things that some may take for granted. When you're homeless, you are forced to go without the simplest comforts. It can be lonely and relentless, you are living minute to minute and every day can seem like the longest day of the year", said Amy.

"The idea behind this event is to get everyone involved and taking action for those facing homelessness in our community. If you want to make a difference by taking time out of your longest day to help somebody else on theirs, Dip at Dawn is the perfect way to do this", Amy added.

The yoga Sun Salutation will be led by Yoga Shala co-owner, Laragh Cunningham and her team, while Sarah Lynch of Ebb and Flow will be first in for the dip. The Jungle Beach Cafe will also be on hand to serve hot drinks for all.

Registration fee for the event is €25. To register for the event and for more information visit www.galwaysimon.ie or get in contact with Amy today on 091 381828 or email amy.lavelle@galwaysimon.ie.

100% of proceeds will go directly to Galway Simon Community who provide support and accommodation to those experiencing or at risk of homelessness in Galway City and County.