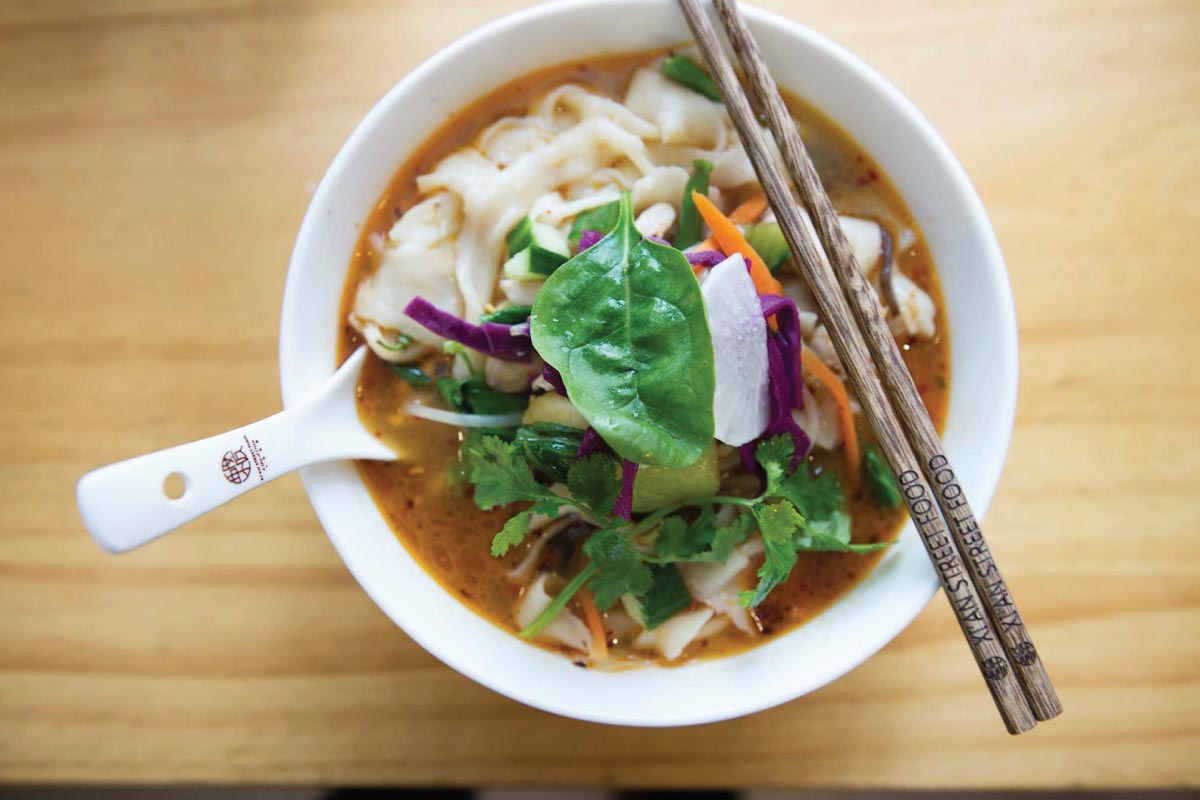 Galway Restaurant Named in Top 20 Street Food Stop-offs in Ireland
From east to west: Bringing Chinese tradition to Quay Street – Xian Street Food, which opened last June on Quay Street in Galway, has been named in the Top 20 Street Food stop offs in Ireland.
Xian Street Food on Quay Street in the heart of Galway City is a casual restaurant showcasing traditional and authentic Chinese food culture in Galway.
The open kitchen at Xian Street Food allows people to get an insight into how the food is prepared and cooked. Named for the central Chinese city of Xi'an, the restaurant's array of noodles, dumplings and burgers are the tastiest way to be introduced to the region's unique food culture and history.
Irish people know Chinese food in terms of Cantonese, Hunan or Sichuan. But Xian Chinese food is actually fairly unusual.
So what is it? How do you explain it to people? Chinese food historian and author, Andrew Coe, once described Xian regional fare as representing the wave of the future in Chinese food. With Anthony Bourdain a fan, Xi'an food is sure to set the standard for Chinese food in the west.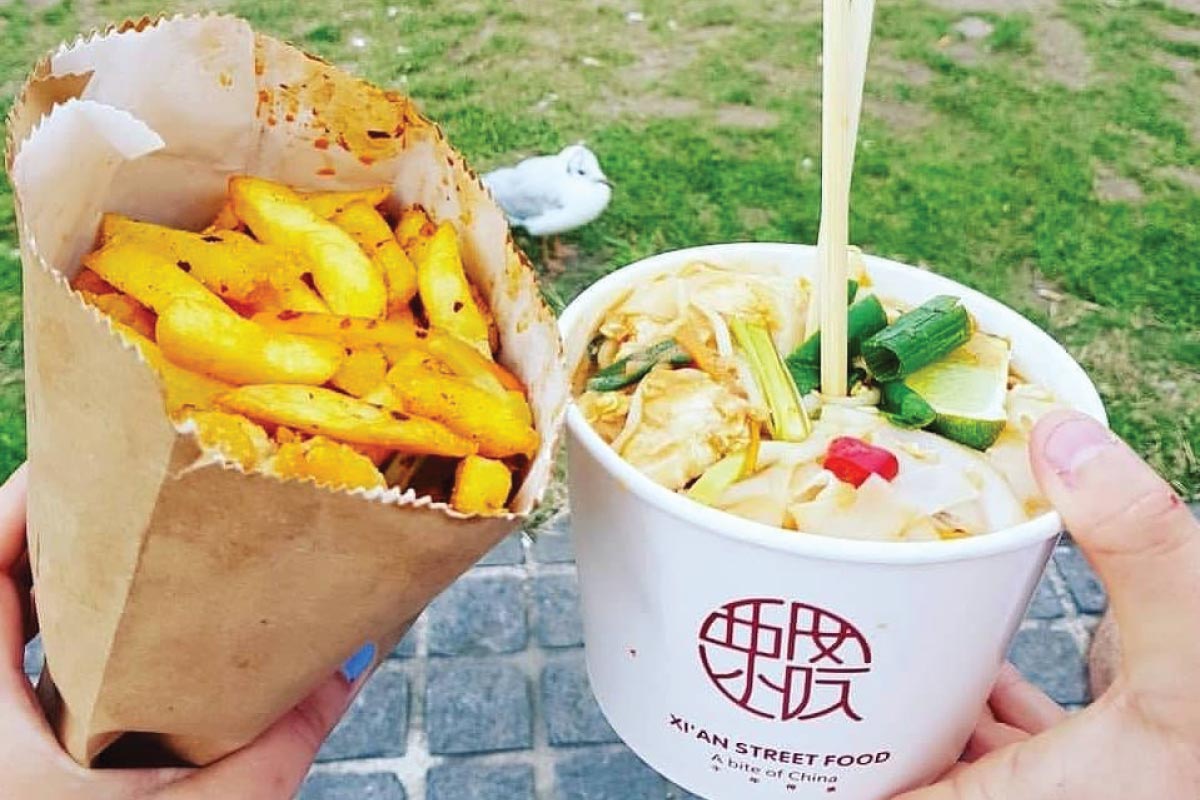 The menu includes the Xian meat burger (known as Roujiamo), which is like a hamburger, but with a much longer history. Roujiamo could be the world's oldest sandwich, since this bread dates back to the Qin Dynasty (221 BC – 206 BC) and the meat to the Zhou Dynasty (1045 BC to 256 BC).
There are just two elements — baked leavened bread and shredded braised meat. A good Chinese burger (jiamo) should be baked using a traditional furnace instead of an electric oven. Lean pork is braised for hours, then hand-shredded and pocketed in the bread.
Another menu highlight is Biang Biang noodles, a popular dish in Shaanxi province. This is where it all began! Biang Biang noodles are named for the sound made when the large belt-like noodle dough is slapped against the counter as they are pulled. The result is an extremely long, thick noodle topped with chili, pork and vegetables like carrots, potato and greens. Don't forget your camera as it's likely the longest noodle you'll ever have. It's like food theatre, as you can watch them being made.
Xian Street Foods is open seven days a week from 12 noon until late, pop in store, get following on social or order through Deliveroo.