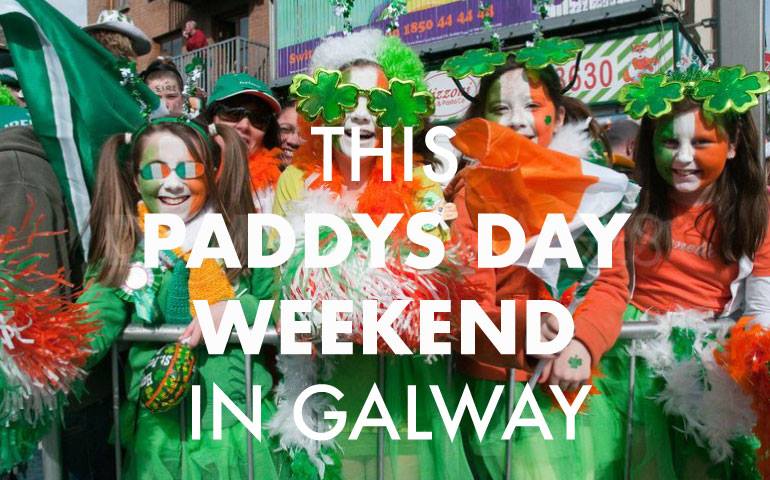 9 things happening in Galway this Paddy's Day weekend
We tried to avoid making this post overtly gag-me Paddy's Day, but it was nearly impossible. Sorry for all the green and orange (not really), and have a great weekend!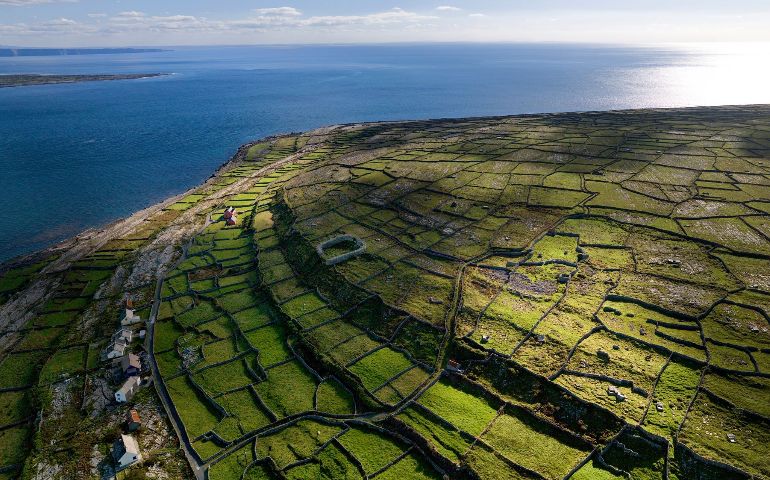 Galway West of Ireland, European Region of Gastronomy launch their programme
Head down to the Spanish Arch of Saturday for a family céilí, local food producers and more fun as the European Region of Gastronomy 2018 launch their programme of events for the year. It's going to be a high energy afternoon of celebrations and food – don't miss it!
Friday, 16 March // more here
Galway's St. Patrick's Day Parade comes down Shop Street
Come rain or shine, you'll find Galway's cultural groups, GAA clubs and more proudly parading down the streets of Galway on Paddy's Day. The parade this year kicks off at 11.30 at the fire station and will head up Dominick Street to Mainguard Street, Shop St, William Street before ending beyond Eyre Square at Prospect Hill.
Saturday, 17 March // more here
The rugby will be on everywhere
…and it's going to add to the atmosphere of the day, especially if Ireland best England, winning them both the Grand Slam and the Triple Crown. Along with your usual trad sessions around Galway, you'll find the rugby taking over the screens of most (probably all) pubs! Halo are bigging it up with drinks promotions, finger food and a massive screen. O'Reilly's Bar and Restaurant in Salthill will be showing the match and offering a rack of ribs and a pint for a tenner, with trad later on after the match with Dusty Banjos playing!
Saturday, 17 March
The Village Salthill welcomes families for a day of fun
Trad on the Prom, craft stalls, live music and dance, face painting, circus skills workshops and more await you in Salthill if you head down on Paddy's Day from 12 to 6pm! It's a day of fun for the whole family, so bring the kids along.
Saturday, 17 March // more here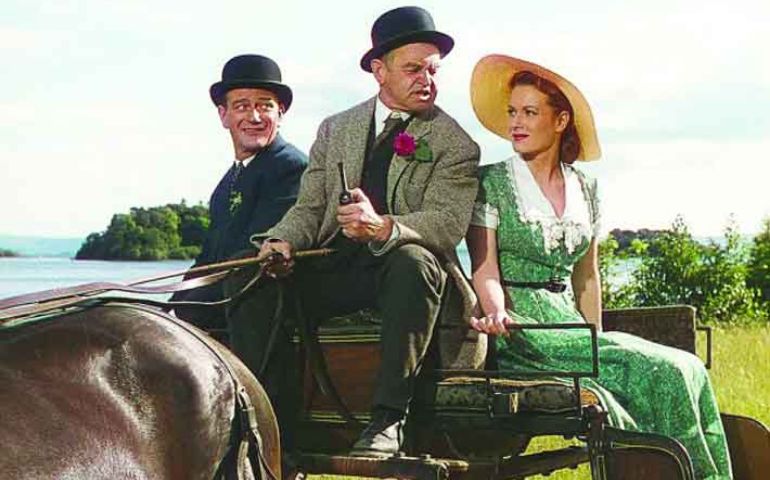 Classic Irish films will be screened outdoors at the Spanish Arch
Fingers crossed for the weather! As part of Galway's St Patrick's Festival, head to the Spanish Arch with a chair and a blanket to enjoy some of Ireland's classic films outdoors, overlooking the Claddagh Basin.
Saturday, 17 March // more here
The Galway Street Club are playing (indoors like)
If you're used to seeing the Galway Street Club amassing huge crowds around themselves on Shop Street, this will be a change of pace: they're playing two shows over the weekend at the Róisín Dubh, AND they've just released their first album.
Saturday, 17 March // more here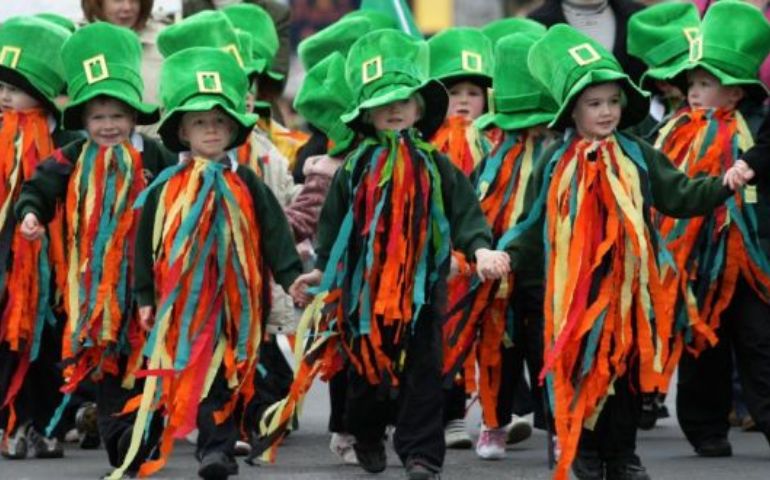 Gort are celebrating food and local culture for Paddy's Day
The first 'Flight of the Dishes' themed St Patrick's Day event will be host to cooking demonstrations from Kai Restaurant's Hannah O'Donnell as well as international chefs from as far as Armenia, as well local youth talent, including Gort local Aisling Rock who won European Young Chef for 2018. Gort will host its annual parade as part of the celebrations. Photo via Irish Times
Saturday, March 17 // more here
Galway City Gallery offer films and crafts
In association with the Festival, the Gallery will host a series of short films to celebrate St Patrick's Day on Saturday. Find more on that here. Then from 3 to 5pm on Sunday, the Galway City Gallery will host a fun St Patrick's Day themed arts and crafts class for children aged 4 to 8! It's a fun and engaging way to spend the afternoon with your kids! You can find more here on that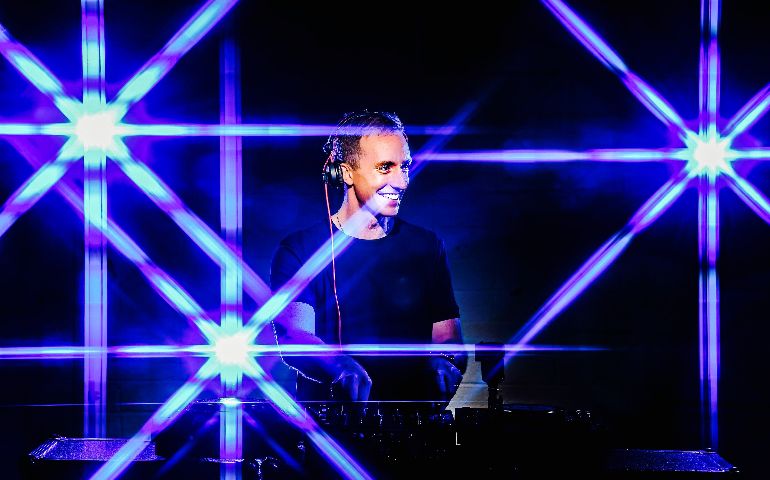 Mark McCabe is coming to Galway to relieve you of trad music
After a weekend of céilís and 'Fields of Athenry', you might need a break from it. Sunday night, DJ Mark McCabe is coming to DNA. Synonymous with Irish dance culture after his track Maniac 2000 shot to #1. He's played to huge audiences at Electric Picnic and now he's coming here just for you.

Sunday, March 18 // more here