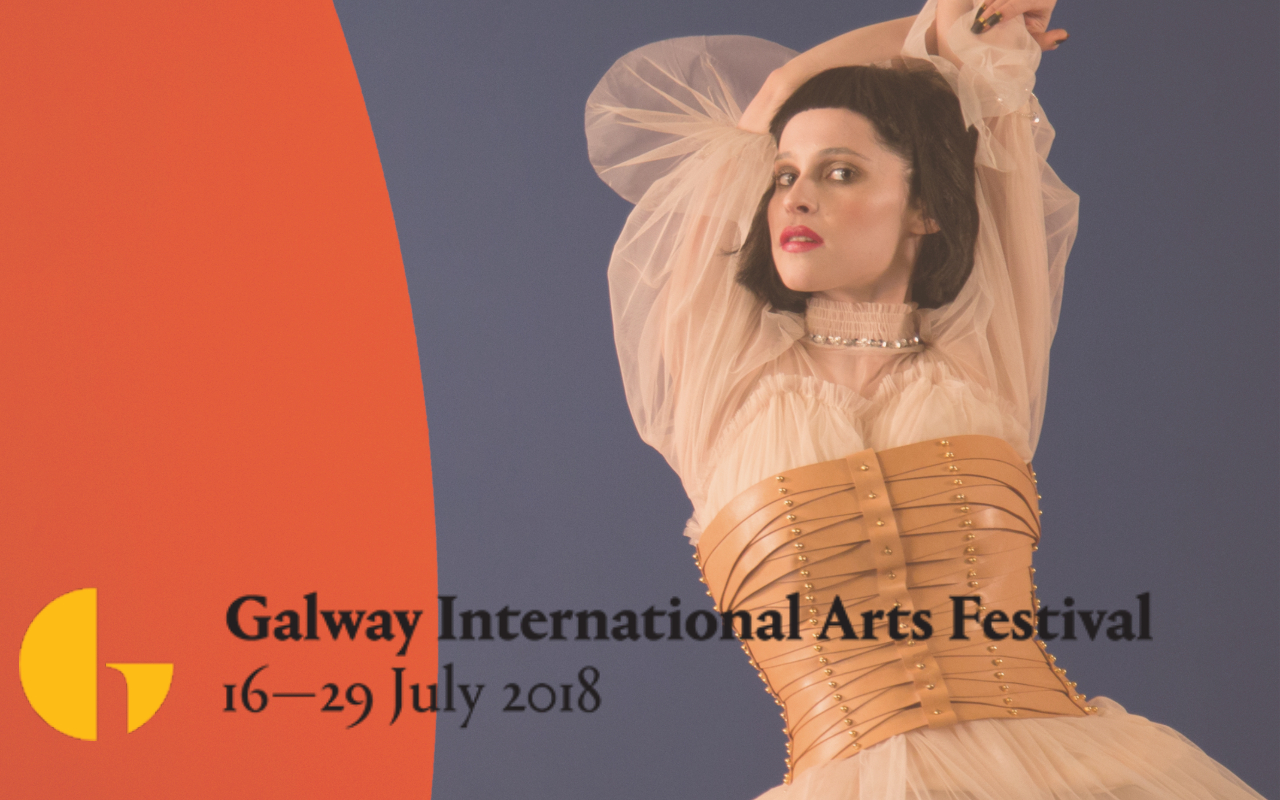 Galway International Arts Festival: 5 major events not to miss
One of the biggest calendar events of the year, the Galway International Arts Festival brings world class music acts to the Big Top every year along with their offerings of theatre, spectacle, comedy and visual art.
Take a look at the shows we're especially excited about this summer! For ticketing and the full events list, head to giaf.ie and use the hashtag #GIAF18
Flaming Lips
They've taken home three Grammy Awards, and have been named on Q magazine's '50 Bands to See Before You Die'. The Flaming Lips have certainly carved out a reputation as one of the world's most original bands.
From 1992's Hit to Death in the Future Head to 2012's The Flaming Lips and Heady Fwends, featuring collaborations with artists such as Nick Cave and Erykah Badu, the Flaming Lips have a huge back-catalogue of critically-acclaimed albums.
They are currently touring the world, promoting their universally acclaimed album Oczy Mlody, featuring long-time fan Miley Cyrus, which Rolling Stone called 'a kaleidoscopic, trippy sojourn into The Flaming Lips sonic world'.
The Flaming Lips are coming to Ireland for one show only, at the Heineken Big Top as part of the Galway International Arts Festival 2018 on Thursday, 26 July, with support from Le Galaxie.
Caribou
Dan Snaith's Canadian outfit Caribou is regarded as one of the most iconic and recognisable names on the contemporary electronic circuit.
In 2010, their album Swim was named 'Album of the Year' by multiple journals and on 2012, they joined Radiohead on tour. Caribou's 2014 album 'Our Love', is the sound of connection, made with a love of Dan's listeners, his collaborators and those closest to him. 'Our Love' was Grammy nominated, made the UK top-10 and was named 'Album of the Week' by NME, Independent on Sunday and Dummy in 2014.
In the years since, Caribou have toured the world with their energetic, immersive live shows, selling out stages across the world, from Sydney Opera House to Coachella.
With the promise of killer tunes Can't Do Without You, Odessa, Silver, Our Love, Melody Day and Sun sure to set the Heineken Big Top sizzling this summer, Caribou's only Irish performance in 2018 and first Galway gig in 10 years is one not to be missed this summer.
Caribou will play Saturday, 28 July at 8pm with support from Blanck Mass.
Madness
You remember the tunes: 'One Step Beyond', 'Our House', 'It Must Be Love'. Madness brought 31 hits to the UK Top 40, and their live shows are a frenzy of those timeless anthems. The Nutty Boys, as they're commonly known, are one of Britian's greatest and most enduring live acts. Their huge appeal continues across the generations and this GIAF 2018 concert in the Heineken Big Top promises to be one of the gigs of the year for young and old alike. See them on Friday, 27 July at 8pm with support from the Galway Street Club.

Gavin James
Since the release of his debut album Bitter Pill, Gavin James has sold over two million singles worldwide and performed over 500 shows to over 3 million people at festivals and sold out tours across the world. His 2018 single, 'Always' has been all over the airwaves this season. James sold out the Festival Big Top in 2017 and his 2018 show promises to be just as popular. See him on Friday, 20 July at 8pm with support from Craig Gallagher.

Amadou & Mariam
World music superstars, Amadou & Mariam bring their unique mix of Malian pop and Hendrix-flavoured blues-rock to the Galway International Arts Festival for their only Irish gig this year. Born in Bamako, the husband and wife duo have risen through the African and European music scenes to become one of the hottest world music acts today. They've shared the stage with U2, Coldplay, Red Hot Chili Peppers and other big names. Don't miss them this summer! See them at the Heineken Big Top on Wednesday, 18 July at 8pm for a seated concert.