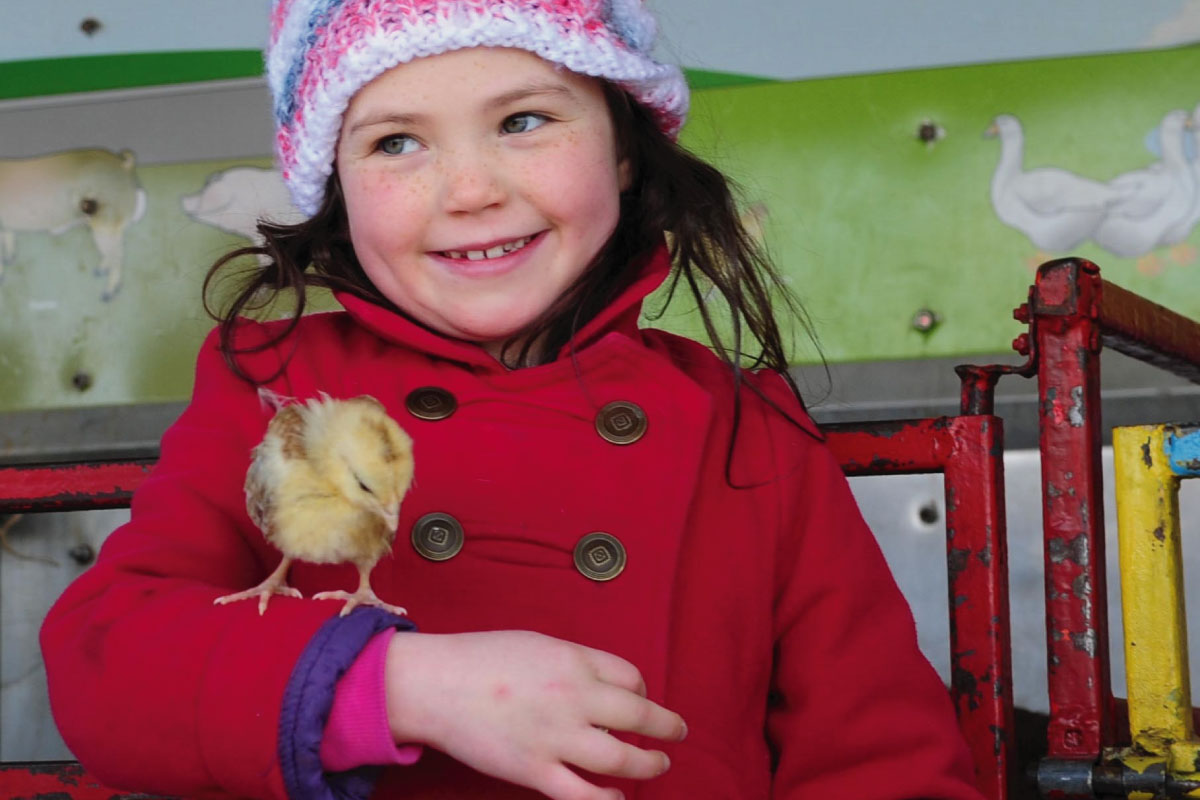 Galway Food Festival Begins
The 2018 Galway Food Festival returns this week, to celebrate the people, produce and passion that have firmly established Galway as the Food Capital of the West. Now in its 7th year, the West's premiere food festival will take place over the Easter Bank Holiday weekend from March 29th to April 2nd with five days of mouth-watering markets, delicious demonstrations, tasty talks, a feast of family fun and much, much more.
The Festival theme 'Planting Seeds' will resonate throughout a wide-ranging programme of over 100 food-based events which will cast spotlight the origin of our foods, as well as sowing the seeds of education and awareness; of economic growth and development; and most importantly, of the sheer enjoyment of food culture in Ireland and abroad. Between the Official Festival Opening Night, on Thursday March 29th in the Kitchen Café, and the return of the popular Breaking Bread on Easter Monday, the festival will present an engaging programme which will encourage people to reconnect with where their food comes from, and learn more about what nature can provide for all of us.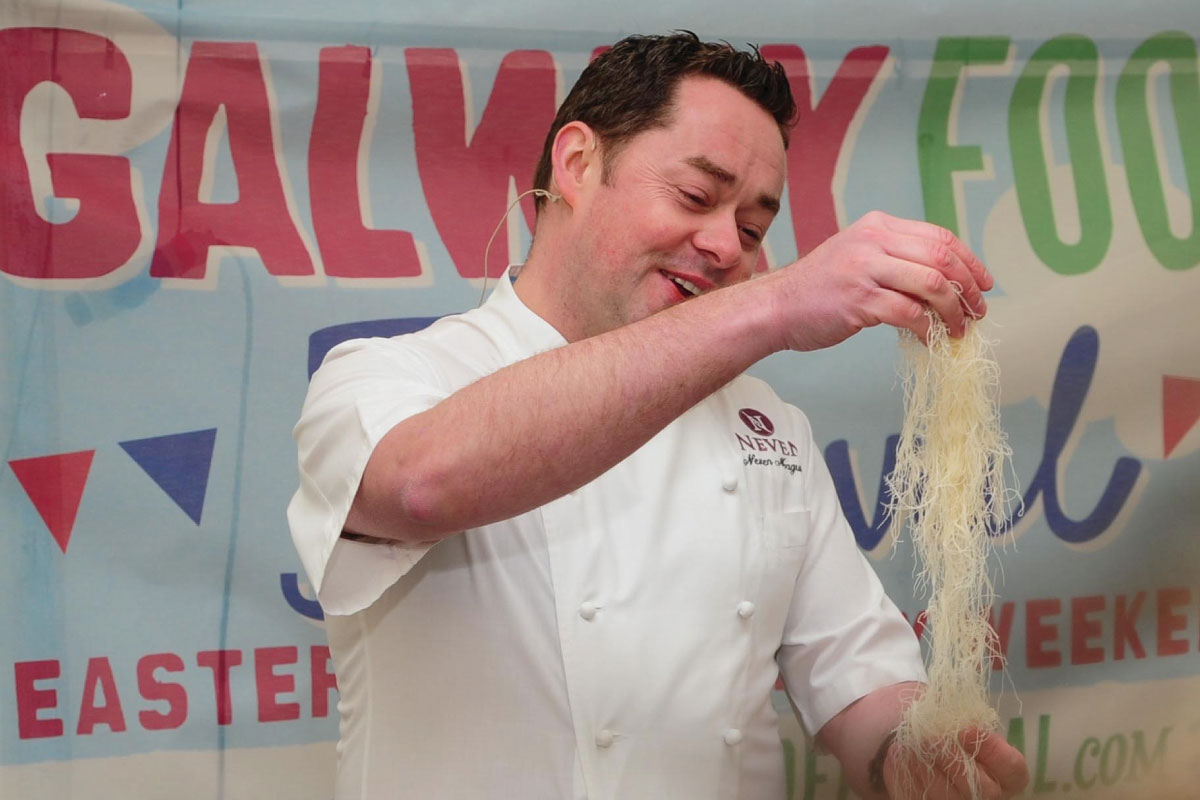 Highlights include the return of the lauded community feast event Breaking Bread at the Corrib Printworks on Bank Holiday Monday April 2nd, in collaboration with Creative Ireland. Co-produced with Cope and Galway European Capital of Culture 2020, Breaking Bread is a unique event that uses our shared love of food to showcase and celebrate the varied and diverse cultural groups that form the bedrock of Galway's vibrant modern community. Focusing on themes of inclusion, acceptance and collaboration, Breaking Bread will feature exhibitions of culture and food by participating groups, including mouth-watering traditional and modern dishes to taste and share with the public.
Entry to the event (and a plate for the feast) can be attained simply by making a donation to Cope Galway. Festival organisers are also inviting individuals throughout Galway City and County to get involved by hosting their own Breaking Bread event, bringing together family and friends to share food, tell stories and celebrate your community as part of a live, shared interactive experience.
Also returning is the hugely successful Halla Bia. Huge numbers visited Galway's first indoor food market last year, which cast a spotlight on a wide range of produce from almost 30 indigenous food and drink producers from along the European Region of Gastronomy. Halla Bia provides an opportunity for small local food & drink producers to showcase and sell their products, and this year the festival has linked with our colleagues in Local Enterprise Offices along the Wild Atlantic Way to bring a wide range of amazing local food producers to Galway.
Halla Bia is part of the wider effort within Galway to encourage and promote local food & drink producers who are growing and creating employment throughout the region, and this year sees producers from Galway, Mayo, Clare, Cork and Donegal selling their products at the vibrant indoor market in the Connacht Printworks on market street over the Easter weekend.
The ever popular selection of Food Tours return with events including Galway Food Tours at Night, where you can taste the best food and drinks across Galway, traversing the city from East to West over the course of three hours as the sun goes down; The Aniar – EAT Galway Taste Trail, a Food and Wine taste trail in Aniar, Tartare, Cava Bodega; the Half Day Wild Atlantic Way Tour which includes Connemara Abalone farm, Connemara Organic Seaweed (light meal included), and Poitín Micil tasting; Cava on the Corrib, a boat tour and Barbeque on the Corrib Princess and Galway Vegan Food Tours which showcases the best of Galway's plant based food scene on a 6-stop tour.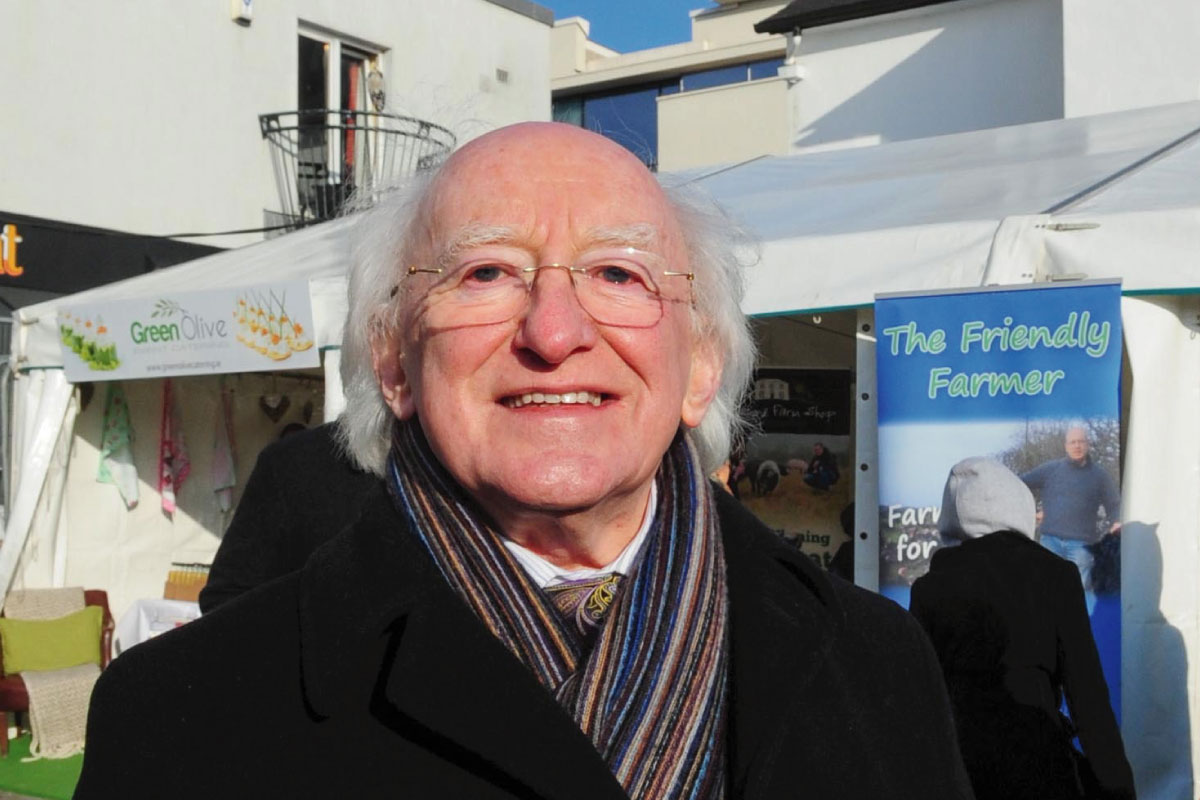 Other tour highlights include Bees, Seeds & Beer where you'll learn all about the importance of bees with Sliamh Aughty Honey in Loughrea, Heneghan's Nurseries in Athenry where you'll learn how to help the bees plight by planting pollenating plants before finishing at the Galway Hooker Brewery in Oranmore where you will sample their delicious new honey beer; The Beechlawn Organics Farm Tour where you can learn the fundamentals of growing organic veg and take a walk among the spring seedlings in the pollytunnels of Beechlawn Organic Farm in Ballinasloe and The Daily Galway Food Tours which are best way to get to know Galway's fantastic culinary scene, meet the people who are involved and proudly represent it.
A tantalising array of Cookery Demonstrations will be presented by an all-star line-up of chefs and culinary professionals including Dennis Middledorp on Contemporary Michelin Cooking from the Netherlands, JP Mc Mahon & Castlemine Farm on The Beauty of Raw Beef, Ultan Cooke talking about Creating the perfect Lobster Roll, Lisa Corbett & Sinead O'Halloran's Nutrition and Labelling Workshop (for parents and kids), Geraldine Moran & Anna Burke with Tales and Tastes of Joyce Country, Lily Ramirez-Foran's insights on Mexican Salsas and Chillies and many, many more.
Galway Food Festival Panel Discussions, meanwhile on Saturday April 31st
In The Mick Lally Theatre, Druid Lane. Third Space Galway curator Martina Finn has once again being invited to curate a panel discussion on Sustainable Community Food Systems for Galway Food Festival. Panels include Growing Space – Community Food and Urban Agriculture in partnership with Galway Food Policy Council, which explores some of the innovative community actions being taken to date in meeting the Sustainable Food challenges of our times. And Food Futures… Ireland at a cross road…which will discuss the growing awareness and importance of Food Sovereignty, urban and regenerative agriculture practices, and the many community and environmental initiatives that support it locally, nationally and internationally.
For Galway Food Festival photos and highlights visit www.galwayfoodfestival.com. Follow Galway Food Festival on Facebook and on Twitter @Galwayfood and #GFF18.