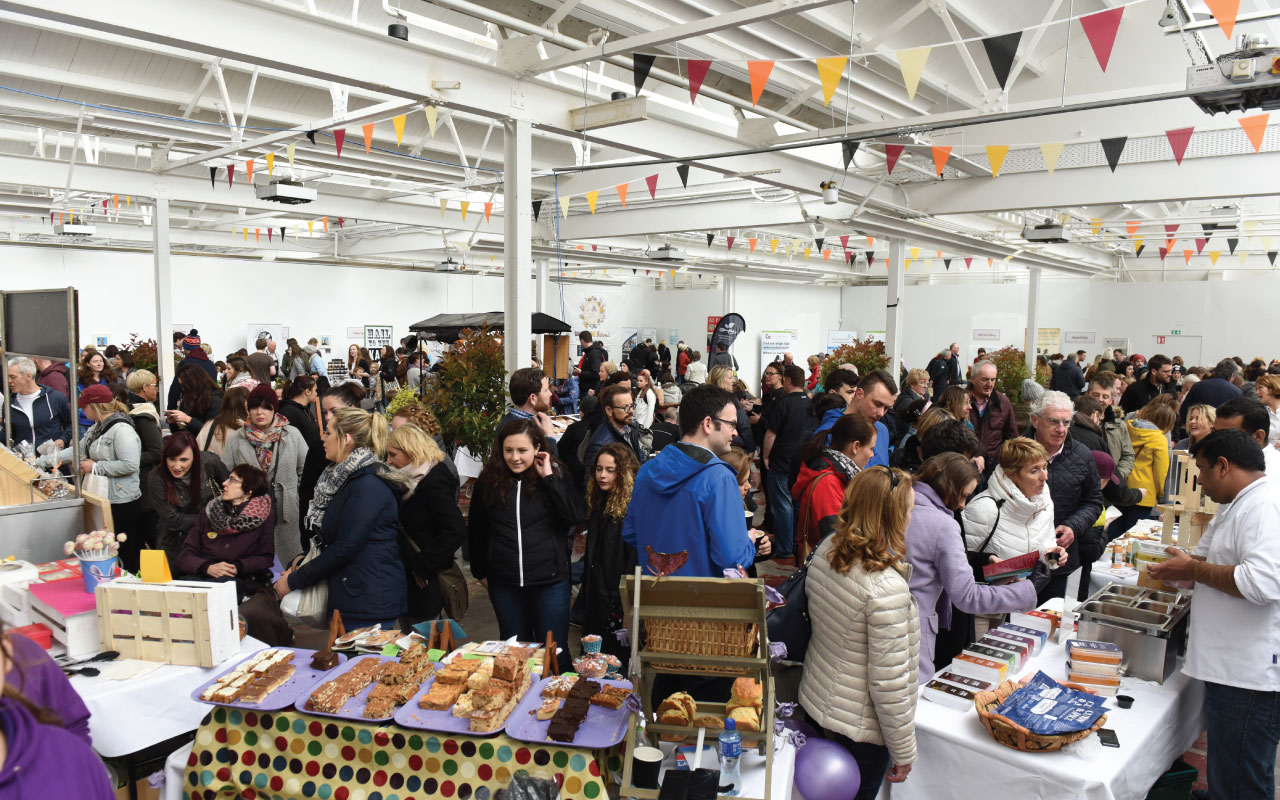 Galway Food Festival 2018: Food Fest Goes To Westside
The 7th Galway Food Festival is excited to announce a programme of events which will showcase the emerging food-growing culture of Galway's Westside area. The West of Ireland's premiere food festival will take place over the Easter Bank Holiday weekend, from March 29th to April 2nd, and as part of this year's festival theme of 'Planting Seeds' will foreground the increasing importance of urban agriculture in our cities.
Urban agriculture is increasingly seen as vital to the future of our cities and towns as our urban populations grow rapidly and calls continue for a more ecological and sustainable lifestyle. Urban agriculture can tackle food poverty, maximise health and wellness, and empower communities and citizens. People often don't know what's in the food they eat, how it's produced, who produces it, or where it comes from and this is a major problem. A number of new and exciting community food initiatives have developed or sprung up in the last few years which seek to address these issues, including the Third Space Galway's Edible Forest Garden, the Westside Community Garden, a hügelkultur beside the Westside Youth Project, and the Shantalla Allotments.
On Thursday 29th March local communities and visitors are invited to nourish, nurture, and connect to these projects which generate local, fresh, organically and sustainably grown food in Westside. Through an inspiring mix of demonstrations, tours, talks, workshops, and even a film screening, Food Fest Goes West will encourage awareness of foodproduction as well as help people to make informed choices that support health, the environment, and community and farming livelihoods.
First up is a Cooking Demonstration by JP McMahon of the EatGalway Restaurant Group (Cava, Aniar and Tartare at) the Westside Resource Centre and Community Garden at 2.30pm. JP will take fresh vegetables from the community Garden and transform them into a healthy, hearty soup.
Next up we turn to a very special event at the Westside Youth Project at the Corrach Buí Centre at 3:30 pm for the launch of the Jellybot and the hügelkultur, as well as a seed swap, a special DIY seed-planting event, a talk by the Irish Seed Savers Association and some delicious food Courtesy of The Bean Tree.
Youth Work Ireland's Westside Youth Project has begun to look at food growing as a way to help young people connect with the planet and themselves. With the help of Finbar247 and Martina Finn of Third Space Galway Arts Collective, 10-12 year olds created both a sculpture from "foraged" and "local" rubbish as well as a hügelkultur, a densely packed pile of organic material which will sustain the plants growing on it for many years to come. On March 29th the sculpture, dubbed the Jellybot, settles into her new home as she is installed into the hügelkultur, where she will soon be surrounded by a lush array of edible plants.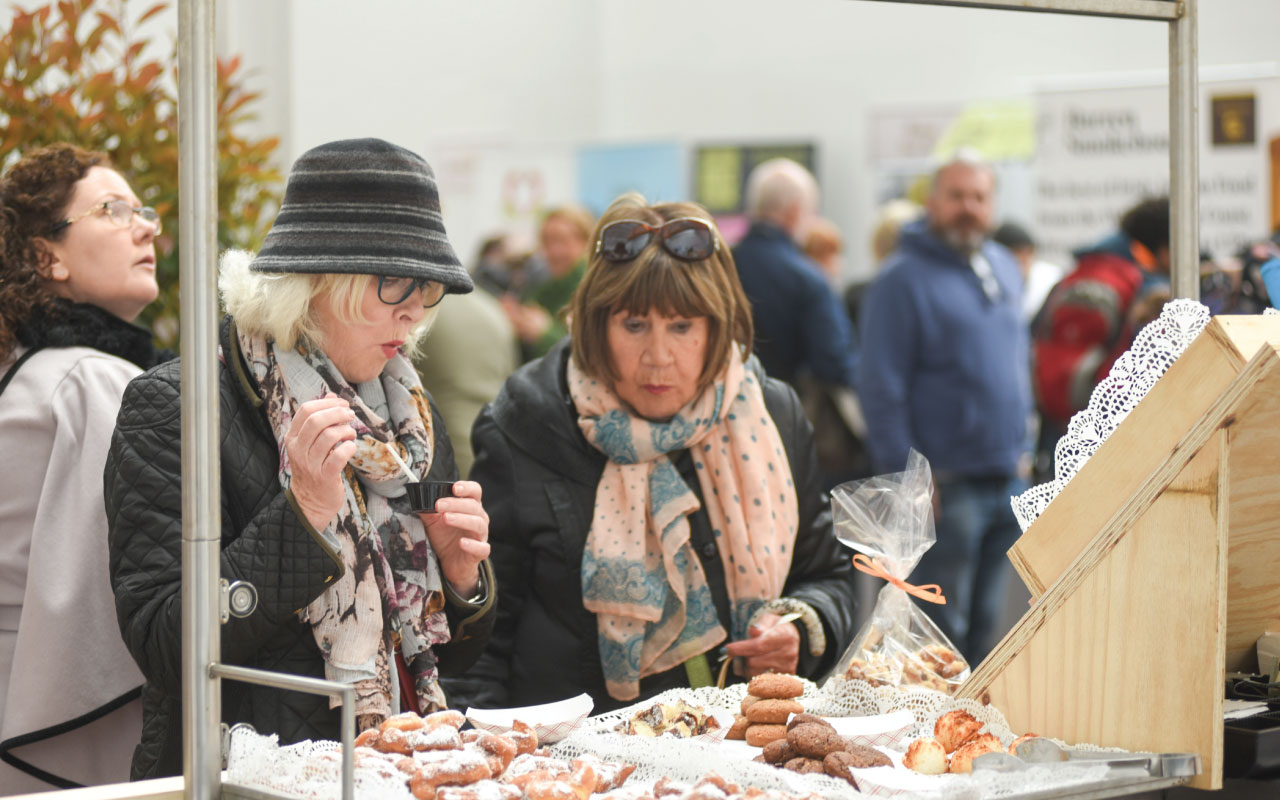 In addition, Westside Youth Project and Third Space Galway will co-host a local Seed Swap with the acclaimed Irish Seed Savers Association who will present a talk on seed saving. It's a wonderful opportunity to experience the richness and abundance of seed saving and swapping. You may arrive with some spare lettuce seed, but end up going home with some rare emerald apple tomato seeds from Russia! And Don't be surprised if you go home with more seeds than when you arrived.
As part of this event Third Space Galway members will also co-host a seed planting event including information on making your own DIY Seed Pots and Seed Bombs. Food will be provided by the Bean Tree to sustain attendees as they swap, make, talk, launch, and learn.
Following the launch, at 5pm there will be a tour and talk at the Edible Forest Garden at the Westside Track , as well as a number of workshops. The Westside Forest Garden was planted in 2017 as part of an art and climate change action by Third Space Galway, in partnership with the Westside Community and Westside Youth Project and Conservation Volunteers Galway. It consists of a large number of native trees, a variety of fruit trees, soft fruit bushes, and edible shrubs, alongside many perennial and annual edibles and medicinal herbs. The project highlights how we can feed ourselves and live more sustainably using restorative agroecology and regenerative ecological design practices, that reflect the interconnectedness between our lives and our food systems and collective community and cultural action.
Workshops will see members of the Bean Tree team, renowned for their madras pea and potato curry, return as part of today's Potato and Pea planting workshop. Third Space Galway are delighted to host a planting workshop, sharing local food producing stories and regenerative agricultural practices. Secondly, Forest Garden & Permaculture Designer Istvan Markuly will offer a fruit tree pruning and plant care workshop which will demonstrate how we can live more sustainably, grow food in harmony with nature and strengthen the resilience of our communities using permaculture design, thereby increasing awareness and improving access to local organic food and sustainable community systems.
Speaking about the importance of Jp McMahon of the Galway Food Festival said: "It's great to see the Westside community coming to utilise modern aspects of urban living. Many of these elements can be used to inspire other areas of the city''
The Galway Food Festival celebrates the city and county's culinary landscape, showcasing the people, produce and passion that have firmly established Galway as the FoodCapital of the West and features five days of open-air markets, food trails, family fun and much, much more.
The Festival theme 'Planting Seeds' will resonate throughout a wide-ranging programme of over 100 food-based events celebrating the importance of sharing food together to promote a healthy community that starts in the home. This year's theme is, of course about the origin of our food but also much more. It's about planting the seeds of education and awareness ; it's about planting the seeds of economic growth and development; and it's about getting back to our roots. Between the Official Festival Opening Night, on Thursday March 29th in the Kitchen Café, and the return of the popular Breaking Bread on Easter Monday, the festival will present an engaging programme of talks, top class workshops, a wide variety of tours, as well as in-house events, all of which will encourage people to reconnect with where their food comes from, and learning more about what nature can provide for us and how we can connect to our communities by developing the relationship between food and culture.
For Galway Food Festival bookings and more information visit www.galwayfoodfestival.com.
Follow Galway Food Festival on Facebook and on Twitter @Galwayfood and #GFF18.