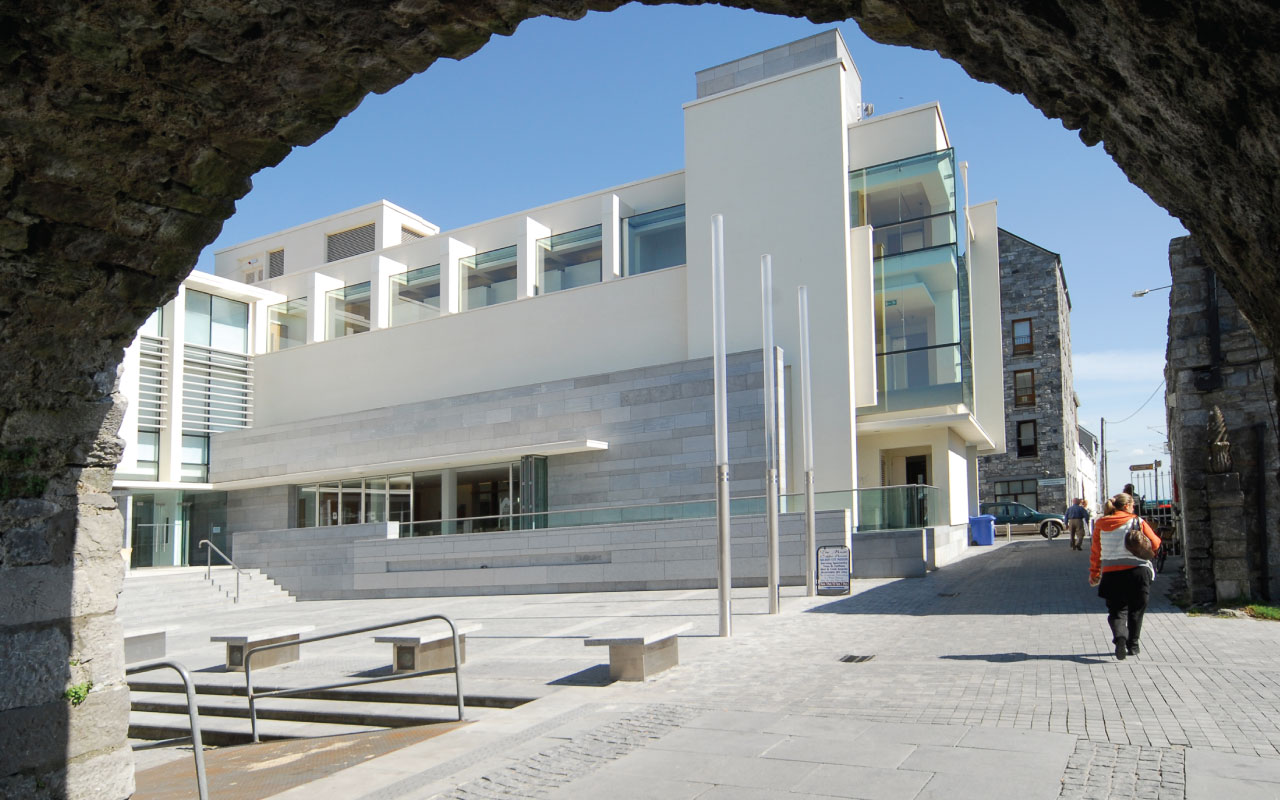 Galway City Museum To Be Taken Over!
On Friday 17 November a dozen young Travellers from Galway City will be taking over the running of Galway City Museum as part of Takeover Day 2017. It is the second year the museum has been involved in Takeover Day, a Kids in Museums initiative that celebrates young people's contributions to museums, galleries, heritage sites and other cultural venues. It's a day on which young people are given meaningful roles, working alongside staff and volunteers to participate in the life of the museum.
In partnership with Ballybane Foróige Youth Project and Youth Work Ireland, Galway – Westside Youth Project, the museum is working with young Travellers who will operate the front desk, give guided tours and create a display of objects reflecting their individual and community identities. The participants from Ballybane outlined their reasons for being involved: "We are taking part because we want to teach other people about our culture. We are looking forward to teaching people about the Travelling community and to taking over the museum". The project is jointly-funded through Galway City Council's Creative Ireland programme and by Galway 2020 and the Galway Traveller Movement. Hannah Kiely, CEO of Galway 2020, says "Galway 2020 is delighted to be supporting the Galway City Museum Takeover Project. It is fantastic to see a group of young Travellers getting involved in and learning about cultural activities in the city."
As part of their training, the participants will also get a chance to visit other cultural venues in the city, including the Galway Civic Trust and the Town Hall Theatre, to learn about their roles and to see what happens behind the scenes. Annemarie McDonagh says: "Galway Traveller Movement are delighted to be part of this initiative and commend the work of the Museum in offering an opportunity to young members of the Traveller community to celebrate their ethnic identity in a public forum. Enabling cultural expression and embracing diversity can be used as a means to unite people and build bridges."
Galway City Museum would encourage the local community to visit the museum on Friday 17 November between 11am and 3pm to show your support and encourage our participants as they contribute to the cultural life of the city. For further information or to learn about how you can support the project please contact Brendan McGowan, Education Officer, on (091) 532460.