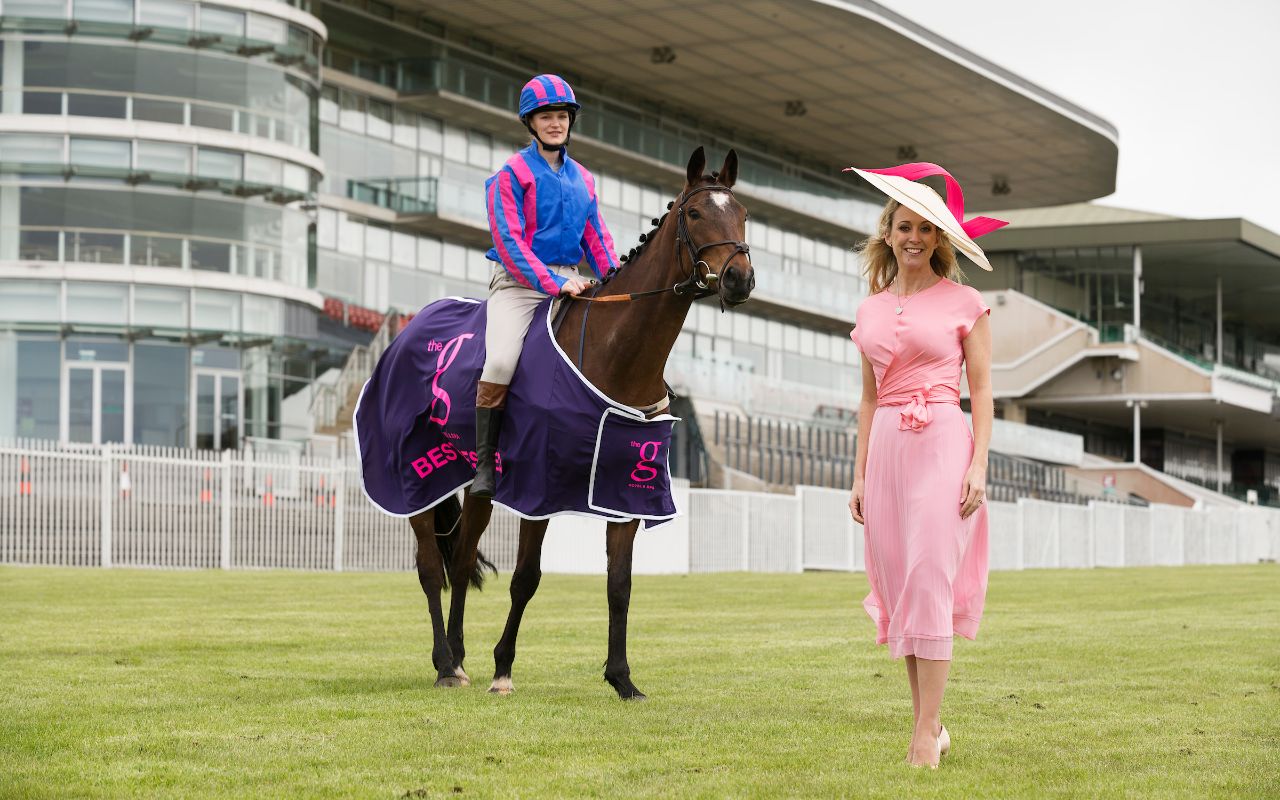 Everything you need to know about the g Hotel's Best Dressed competition on Ladies Day
The biggest Ladies Day in Ireland takes place at the Galway Races each year. As official sponsors, the five-star g Hotel & Spa is calling for the stylish and elegant ladies of Ireland to join them at Ballybrit on Thursday 2nd August!
The g Hotel Best Dressed is unlike any best dressed competition in that there is no pre-registration required. Finalists are picked on the day from 11am at the racecourse.
The Galway Races offers a unique atmosphere compared to other race meets and on Ladies Day, the g Hotel Best Dressed is no exception. There is no pre-registration so the judges Chanelle, Lady McCoy, Bairbre Power Fashion Editor and Mandy Maher owner of Catwalk Model Agency will be out in force to spot the style from 11am. They will individually approach their preferred ladies and present them with a finalist badge. The stylish ladies will then be invited to the g Hotel Best Dressed marquee for bubbles and bites to give the judges an opportunity to meet and chat with each finalist in order to select the winners.
Ladies Day at the Galway Races is jam packed with stunning style, magnificent millinery and thrilling racing so it is essential to plan your day. Gates open at 11am and the g Hotel Best Dressed finalists will be selected by 2pm at the latest so make sure you arrive early and be visible to the judges as they make their way around the enclosure. The g Hotel Best Dressed Marquee and fashion runway is located right next to the fabulous new Wilson Lynch building with champagne bar and balcony overlooking the parade ring. Marietta Doran will be master of ceremonies on the best dressed runway and will interview attendees throughout the day.
With an overall prize value of €15,000 at this year's g Hotel Best Dressed, the style stakes are high and the esteemed panel of judges will be looking for the absolute best of the best.
Chanelle, Lady McCoy highlights the importance of elegance first and foremost, both perfectly accessorised and chic. She says,
'Your outfit should reflect you and your personality, because when you feel you look good, this gives you a burst of self-confidence!'
Bairbre Power agrees that wearing an outfit that showcases your personality is the key to winning the g Hotel Best Dressed competition and adds that she loves to see colour, 'There's nothing more glorious than a rainbow of colour in the g Hotel Marquee' but also stresses that 'the killer shoes that perfectly match your outfit but kill your toes after an hour are a no no' for her. Bairbre's favourite accessory is quite simply, a smile!
Having judged the g Hotel Best Dressed numerous times over the past 13 years, experienced judge Mandy Maher knows all of the pitfalls and how best to avoid them. She is on the lookout for 'natural makeup with simple eye colours and subtle foundation. Mandy recommends putting a lot of effort into sourcing the perfect hat saying,:
'The hat is a huge part of completing an outfit. Choose something that suits your face shape and can introduce colour to complete your look.'
The winner of the g Hotel Best Dressed will be announced at approximately 2.30pm on stage at the g Hotel Best Dressed Marquee (final times subject to RTE Racing schedules). The lucky overall winner will win a stunning €6,000 diamond and pearl pendant from Cobwebs Jewellers in Galway, a trip for two to Paris, €2,000 cash and a celebratory Penthouse stay at the g Hotel & Spa.

The lucky runner up will take the title of the g Hotel Best Hat and will win €1000 voucher for Kilkenny Shop, the home of great Irish design and a luxurious Galway Getaway in a Junior Suite at the g Hotel & Spa with gourmet tasting menu and spa day for two.

For a full list of the judges tips visit the g Hotel website https://www.theghotel.ie/best-dressed-lady-tips.html

For pre-racing Corporate Hospitality packages at the g Hotel see https://www.theghotel.ie/galway-races.html and follow @theghotel on social media to keep up to date on all of their offers.