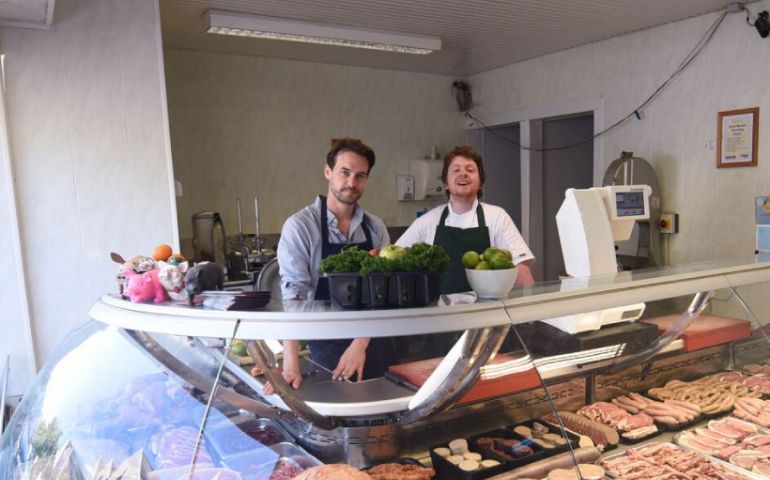 For an epic weekend barbecue, head to Herterich's
Herterich's is one of Galway's oldest and best-loved institutions. Fred and Peg Herterich opened the doors on Lombard Street in 1940, and this small artisanal butcher has been a Galway favourite ever since.

And the best part is this: You can call into the butcher's and bring your favourite flavours home in bulk, whether it's for a Sunday-morning fry up or a delicious barbecue in the sunshine.
Old favourites like breakfast sausage, home cured hams, and the assortments of puddings are always available. But in 2018, the team at Herterich's have started taking things in exciting new directions. Diversity and constant creativity is key to any good business, and this one is no different. They've introduced a range of gluten-free Mediterranean sausages to keep things interesting! Their sweet Italian sausage is their most popular, made with a blend of cracked fennel, rubbed sage and basil, and roasted garlic. They cover everything from spicy to savoury in their display.
Each month, their team comes together to brainstorm fresh, bold new ideas. Most recently, they've come up with their Spanish Morcilla, and an Irish Coffee black pudding!
Now that summer has arrived (we hope), the shop will be stocked with all the barbecue essentials. Their own rubbed belly ribs, rolled legs of pork and their famous pork burgers will be showstoppers when you fire up the barbecue this weekend!
Being an artisan butcher means that everything they do is made with love and precision, for restaurant-quality products every time. The only things they buy in are locally-made sauces and marinades, to match their products. It doesn't get any more Galway than bringing some Herterich's home!