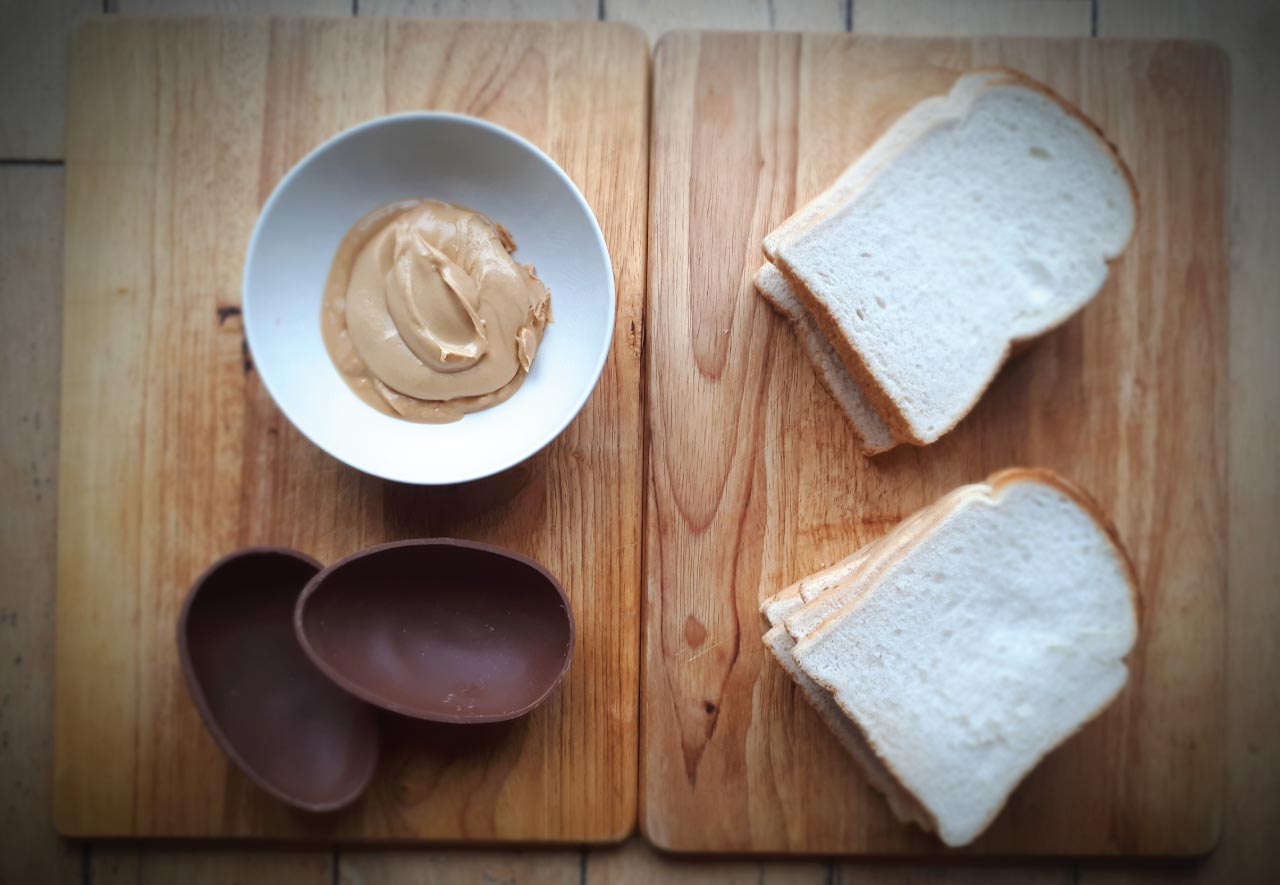 FoodSpace Ireland Joins Global Food Waste Movement
FoodSpace Ireland became the newest supporter of #RecipeForDisaster, a global food waste movement for change, launched by the United Nations World Food Programme and global creative agency Anomaly.
The campaign, #RecipeforDisaster, developed by Adam Burns and Paco Lopez at Anomaly, aims to raise awareness by asking the general public to become more conscious of food waste – one of the fundamental steps towards eradicating global hunger.
At the heart of the campaign is a social media movement led by top chefs and influencers across the globe. They've been taking food from their fridges that may otherwise go to waste and making dishes from these ingredients. Individuals have then posted their photos and recipes online, nominating others to do the same.
Alongside the #RecipeForDisaster activation on social media, FoodSpace Ireland, has pledged to provide a #RecipeForDisaster option in their restaurants across Ireland including Galway, Sligo, Donegal, Monaghan and Cork. Customers visiting FoodSpace Ireland locations from 16th April will be able to select a dish that has been created from food that may otherwise go to waste. Recipes will change daily depending on what ingredients risk ending up in the bin. Customers are also encouraged to show their support for the campaign by taking a photo of the dish and sharing it with #RecipeForDisaster across their social channels, tagging the World Food Programme.
Why are we doing this?
While there is enough food in the world to feed everyone, one third of the 4 billion metric tons of food we produce each year is wasted, costing the global economy nearly US$750 billion annually. At the same time, ongoing conflicts are forcing more people to flee their homes than at any time since the Second World War, making it difficult for affected people to grow their own food or buy food at a reasonable price.
"We are excited by the level of support restaurants have given #RecipeForDisaster," said Francis Mwanza, Head of WFP's London Office. "It's remarkable to see them take action to address food waste while engaging their customers on the issue. We are looking forward to seeing their inventive dishes."
FoodSpace Ireland Executive Chef Conor Spacey commented, "We're delighted to lend our support to the Recipe for Disaster project. When I first heard about it last year through the WFP and the Chefs Manifesto I felt that it can make a great impact on food waste in people's homes. As chefs we tackle waste every day in how we buy our food and how we produce dishes in commercial kitchens but at home there is also a huge problem from people buying too much food in supermarkets and throwing away perfectly good ingredients every week to make more room for more perfectly good ingredients. This gives us an opportunity to show people how to cook great dishes with what they see as waste and also raise much needed money for the WFP and help in delivering food and other assistance to those in most need."
Creating your own Recipe for Disaster is simple:
– Open your fridge and grab any ingredients that are close to their use by date
– Create a meal using those ingredients (and any others you may need to complete your dish)
– Get out your phone and start snapping
– Share your picture or video via social media using the hashtag #RecipeforDisaster and tagging three friends to create their own
For more information visit: www.wfp.org/recipefordisaster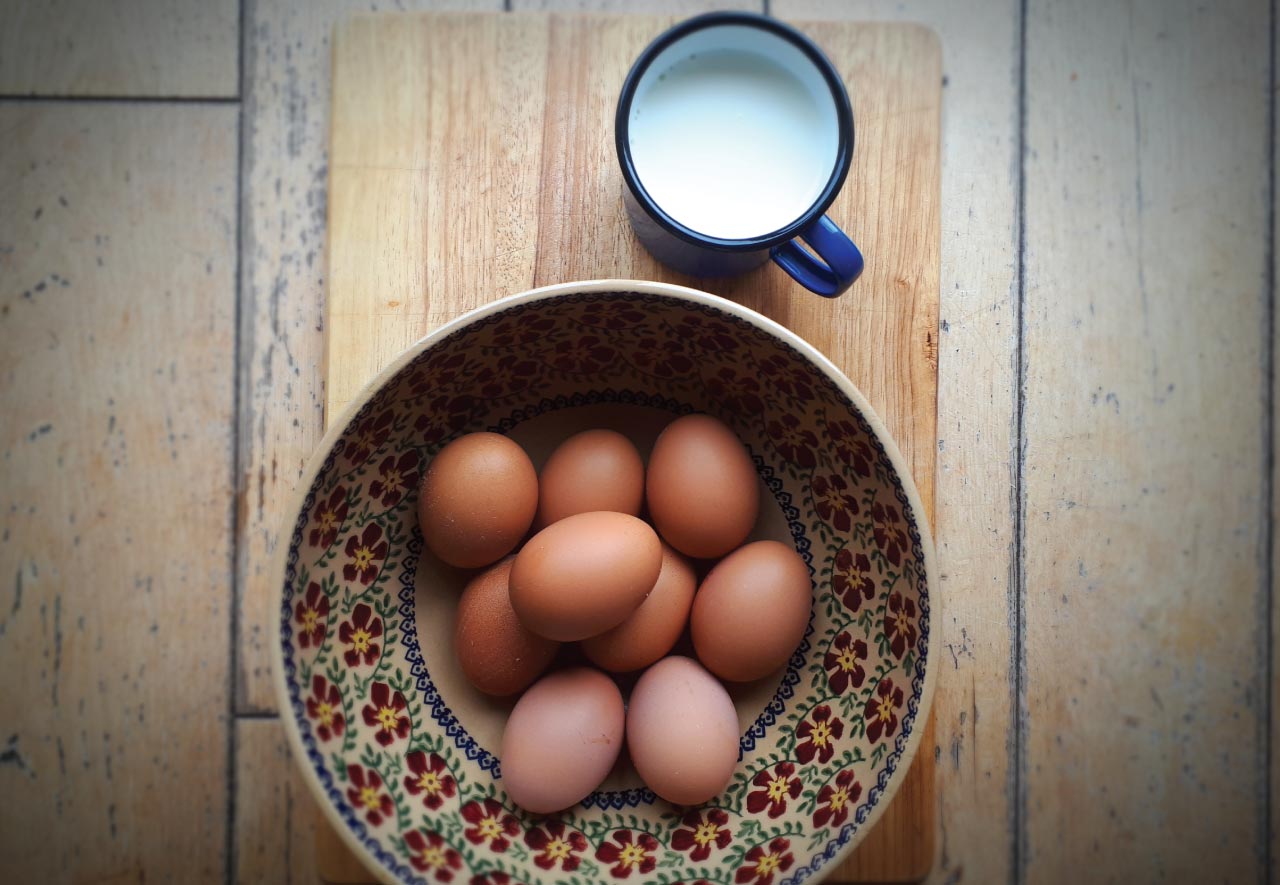 Here is FoodSpace Ireland's Recipe for Disaster
Working on new initiatives for waste in our professional kitchens across Ireland is something I do every day. At home checking out my cupboards it wasn't hard to find food that was destined for the bin. Bread in Ireland is one of the most wasted food items in our homes, so I knew I had to start there. A favourite food in my house for my two young girls is peanut butter, so finding three open jars that were all "nearly" empty wasn't a surprise. After an over indulgence of chocolate eggs over the Easter holidays there was one last remaining egg that no one was claiming at the back of the cupboard. Adding house hold staples off eggs and milk you have a great dish for all to enjoy after dinner. Conor Spacey Executive Chef with FoodSpace Ireland.
Bread & Peanut Butter Chocolate Pudding
INGREDIENTS:
FOR THE BREAD PUDDING:
– ¾ loaf of stale bread
– 1 Easter Egg (or 1 cup of chocolate pieces)
– 4 large free range eggs
– 2 cups milk
– 2 dessert spoons granulated sugar
– 1 cup creamy or crunchy peanut butter
INSTRUCTIONS:
1.) Grease a 13″x 13″ baking dish. (or similar size)
2.) Remove the crusts from the bread (in my house we fed them to the birds)
3.) Spread the peanut butter on each slice of bread and then cut each slice into 4 triangles
4.) Layer the triangles of bread into the baking dish, you should get at least three layers so that the dish is nearly full
5.) Slowly heat the milk and melt the chocolate into it
6.) Whisk the eggs in a large bowl. Add sugar and whisk until combined. Pour in the chocolate milk whisking at the same time.
7.) Slowly pour the egg mix over the bread until all has been soaked up. Press slightly down on the top layer of the bread to make sure that the egg mix is all the way to the top
8.) Preheat oven to 160°C.
9.) Quarter fill a larger tray with hot water and place the pudding tray into it
10.) Bake the bread pudding for 20 – 25 minutes, or until a thin knife inserted into the centre comes out clean.
11.) Serve Warm
Serving tip:
I found this quite rich because of the peanuts so nice to balance the richness with whipped cream of a lovely ice cream.