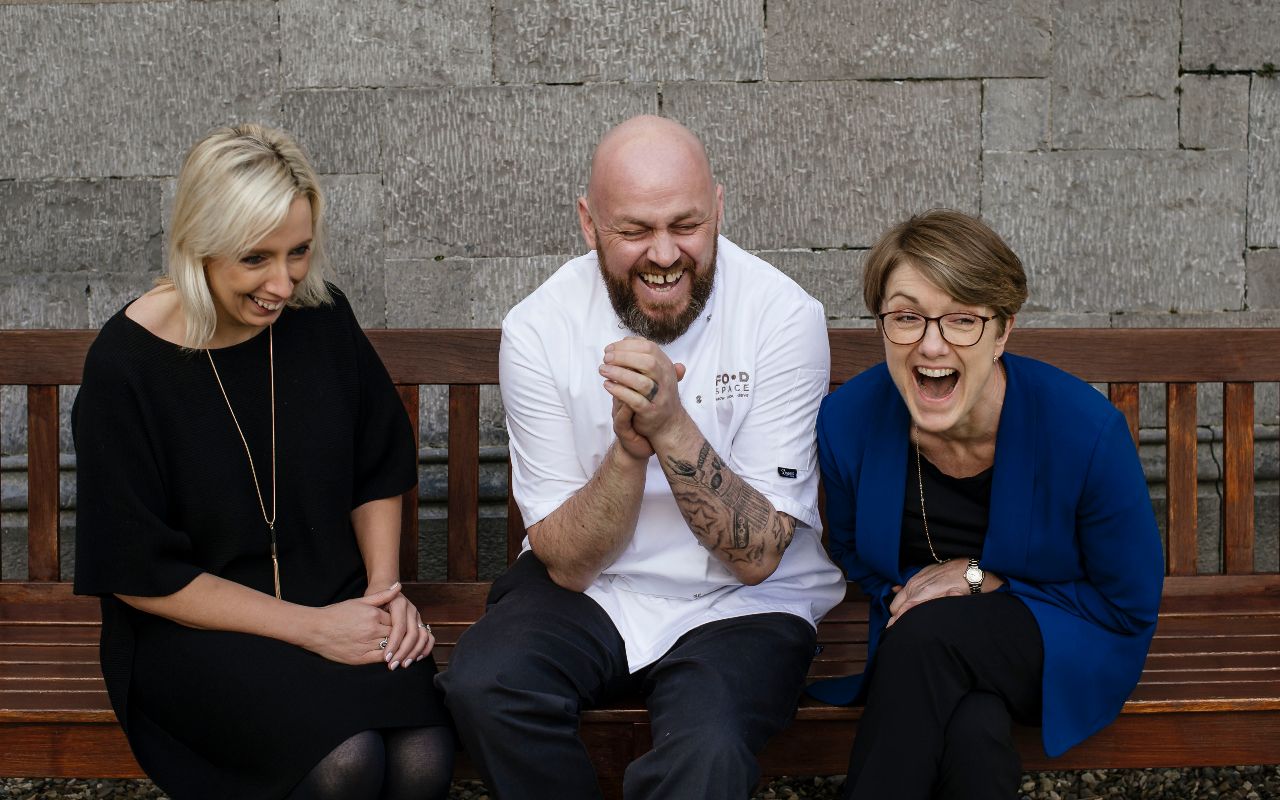 FoodSpace awarded three stars by international sustainability association, wins international acclaim for sustainability practices
FoodSpace, which operates restaurants at NUIG and GMIT in Galway, has an offering that brings both food ethics, sustainability and flavour into the same pot. The contract caterer, now with 14 sites throughout Ireland, has been awarded a total of Three Stars by the Sustainable Restaurant Association.
Catering to large numbers of people across all their locations daily through sustainable and ethical practices is the driving force behind why this company is growing throughout Ireland. The culture is one where chefs are driven to create food that is alive with great flavour and nutrition, prepared from scratch using authentic ingredients. The FoodSpace team has a genuine passion for local and seasonal produce and ingredients.
They have worked hard to put brilliant food and sustainably sourced ingredients at the heart of this vibrant business.
Andrew Stephen, Chief Executive of the Sustainable Restaurant Association, said: "For a catering business to launch across 14 sites and achieve Three Stars in the SRA's Sustainability Rating, all in a year, is an outstanding achievement.
"It is proof positive that FoodSpace has, since day one, been committed to serving its customers scrupulously sourced food, with a big emphasis on artisan local producers, and going to huge lengths to ensure the absolute minimum is wasted. Combined with a dedication to sharing the company's ethos with its whole workforce and all customers, FoodSpace is proving an inspiration for other caterers and in fact all foodservice businesses in the UK and Ireland."
"To be awarded Three Stars across all our restaurants/cafes from our first rating with the SRA 'Rubber Stamps' that we are on the right path with our sustainability plans. The SRA is a great partner to work with and advise us on best practice across our business. We still have a lot which we want to achieve and each year we set new targets to consistently improve how we work with our ingredients, power sources, environment and people. It's a very exciting time to be involved in a catering company with such a strong ethos," explained Conor Spacey, Executive Chef at FoodSpace Ireland.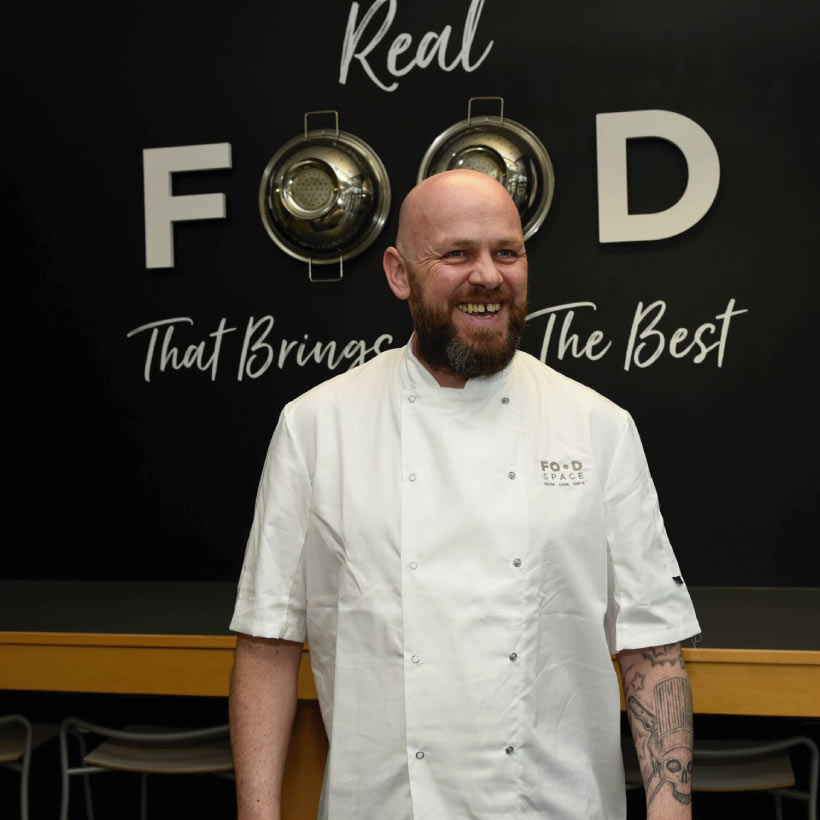 "We are loyal to local, which is paramount when we begin work at a new site with FoodSpace. Every site we work at has a unique vision, a unique menu offering and the producers we work with are local to that area. They are the first thing that is investigated. Their knowledge and their products help to shape what we can do food-wise," said Conor.
"We want each location to look and feel individual, from the food we offer to the style of presentation in the restaurants. We feature the regional food and flavours that the customers are familiar with, balanced with really cool contemporary cuisine. We do that by building the supply chain around the location so we ensure top quality fresh produce arrives at the backdoor every day," said Conor.
Non-food waste is an issue for every person and business. With this in mind, in 2016 FoodSpace moved to using 100% compostable coffee take away cups and this January their FoodSpace reusable Cup was launched. Customers get discounts when they present any reusable cup and the FoodSpace team always encourage and educate on why it's important that we change our attitude towards disposing of non-recyclable coffee cups, bottles etc.
"As chefs we have a responsibility to purchase the best produce because in-turn this leads to a higher quality of dish created and enjoyed. It is no longer about just food, we have to look across all sections and realise the impact we have on our environments both socially, physically and ecology. It all starts with local and you build from there," said Conor.
For more information check out https://food-space.com/ or follow this link.