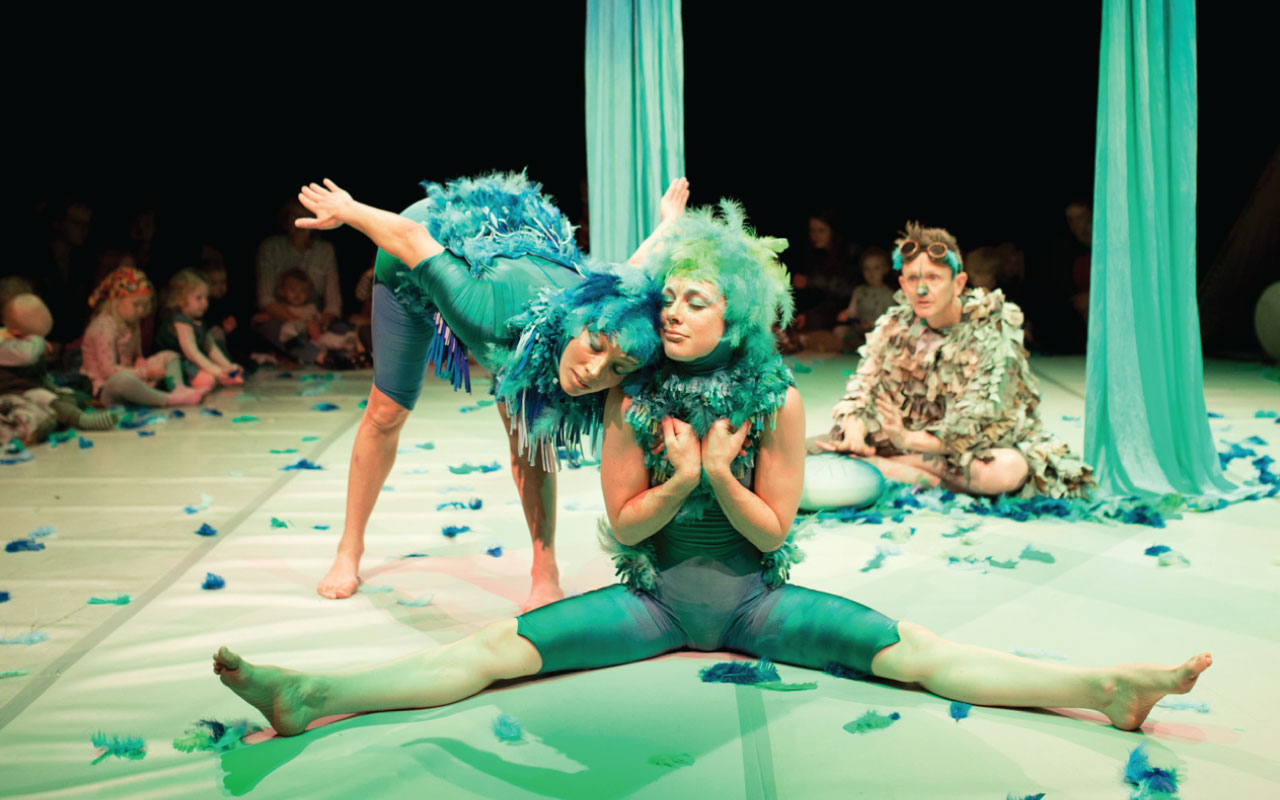 Five things you won't want to miss at Baboró
Galway's reputation as a year-round festival city is well known. In October it's the kids' turn when Baboró International Arts Festival for Children kicks off on Monday 16 October for 7 days of fun for children, schools and families.
Artists from Denmark, Mexico, Argentina, USA, Germany, Iceland, Netherlands, France, England and Norway will join Irish artists to present a rich programme packed with theatre, dance, music, visual arts, literature, talks and workshops. This year's programme includes shows for children aged 18months right up to16 years. The great thing about Baboró is that you don't have to be a kid to enjoy it. Adults are welcome at all the shows because after all, we're still kids at heart. Joking aside, there's also a dedicated programme of talks and workshops just for adults.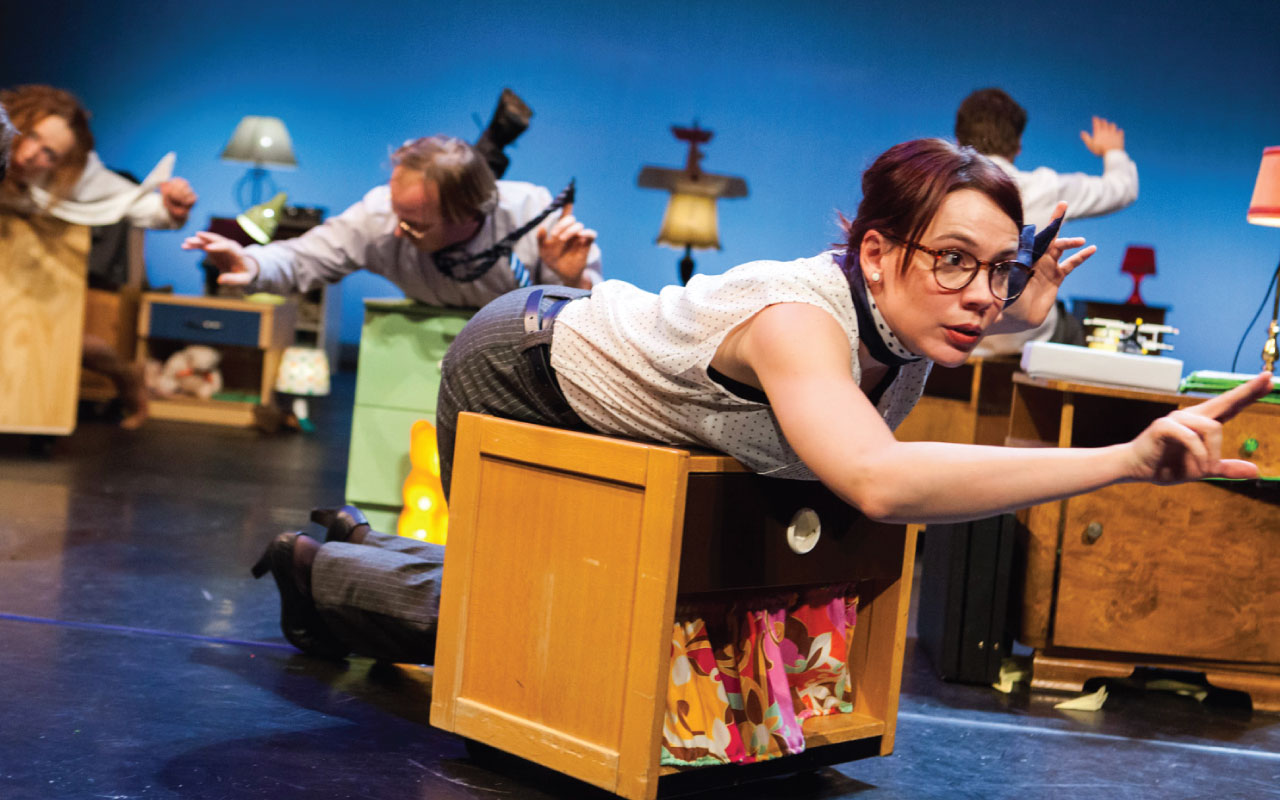 There's so much to see but check out our top tips of what not to miss:
1. The Peter Pan Experience
Ages 7 – 107
Black Box Theatre
Family shows: Saturday 21 October 2.30 & 5.30pm | Sunday 22 October 2.30 & 5.30pm
Running time: 65 minutes
Meet five adults who have forgotten how to use their imagination and journey with them to Neverland. A quirky, high-energy show based on one of our favourite fairytales.
2. Strange Feathers
Ages 18mths – 4 years | St Jospeh's Community Centre
Family shows: Saturday 21 October, 9.30am, 11.30am & 1pm & Sunday 22 October 11am, 1.30pm & 4pm
Running time: 55mins
Meet two little chicks who must find their wings for the very first time. Told with humour and a light touch, Strange Feathers mixes contemporary dance, aerial dance and live music in a beautiful show for the very young (18mths – 4 years).
3. Bounce
Ages 7 – 13 and adults of all ages | Black Box Theatre
Family show: Tuesday 17 October, 7pm
Running time: 50 minutes
A delightfully playful blend of music and dance full of optimism and featuring immensely talented physical dancers. There's also a captivating live soundtrack to boot.
4. They Called Her Vivaldi
Ages 7 – 107
Town Hall Theatre
Family shows: Saturday 21 October, 1pm & 4pm
Duration: 60 minutes
Family favourites Theatre Lovett present their upbeat comedy-adventure about a sensitive musical-prodigy who makes a quiet name for herself in a cacophonous world. This is sure to delight children and adults alike.
5. Storytime and Readings
All ages | Various dates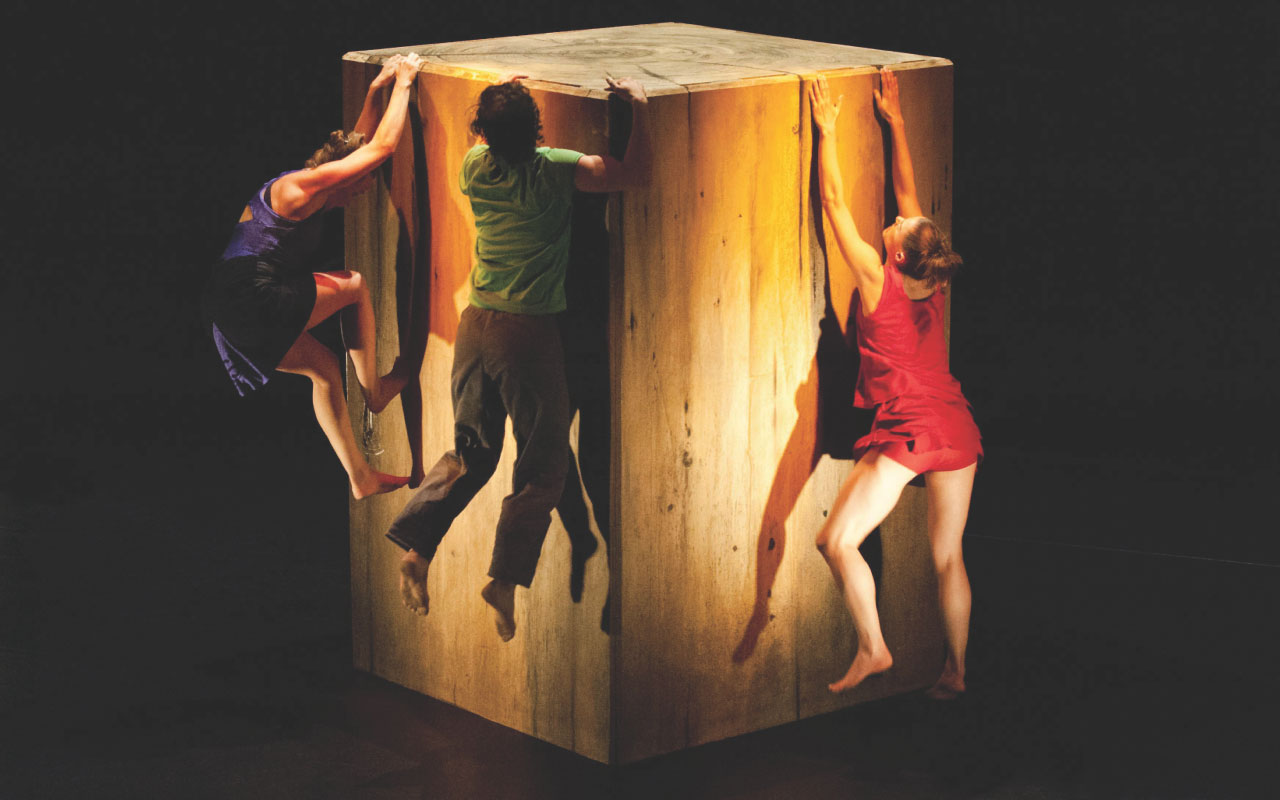 There's lots to choose from in the literature programme:
– RTÉ's Ryan Tubridy and illustrator PJ Lynch http://www.baboro.ie/festival/programme/patrick-and-the-president
– Galway-based author Patricia Forde http://www.baboro.ie/festival/programme/a-reading-from-lisin-series
– Jane Mitchell who will read from her book A Dangerous Crossing based on the experiences of Syrian families http://www.baboro.ie/festival/programme/a-dangerous-crossing-1
– Award-winning author Dave Rudden (Knights of the Borrowed Dark trilogy) will share his insights on how to get your own writing career started http://www.baboro.ie/festival/programme/dave-rudden
Always a popular one, there's storytime in Charlie Byrne's Bookshop http://www.baboro.ie/festival/programme/storytime-with-charlie-byrnes.

Don't forget the free stuff too http://www.baboro.ie/festival/programme/event-type/free There are a number of colourful and interactive exhibitions you can check out too including The Moon Belongs to Everyone http://www.baboro.ie/festival/programme/the-moon-belongs-to-everyone