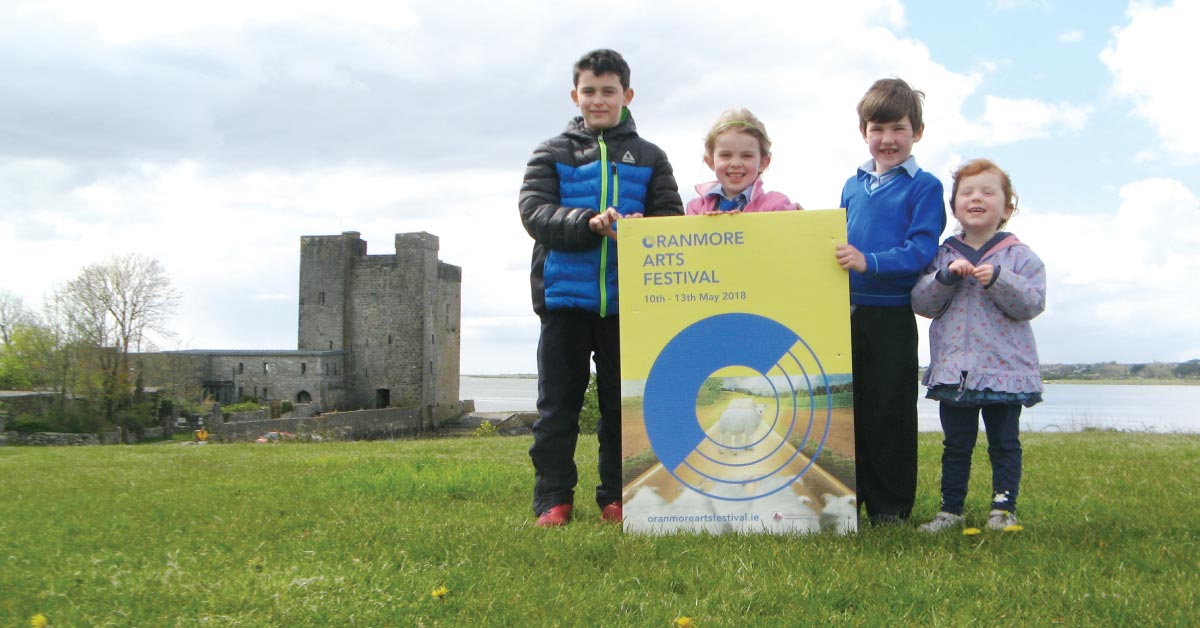 10 fun things happening at the first Oranmore Arts Festival this weekend
The first-ever Oranmore Arts Festival opens this weekend in the vibrant, bustling village just a few minutes outside Galway's city limits. The theme of the festival is Meitheal, both to highlight the sense of community in the coastal village and to encourage a tradition of working together for the common good.The festival is supported by Oranmore's buzzing restaurants, businesses, nightclubs and pubs, as well as local volunteers and artists. Here's your guide to enjoying the weekend!
1. Enjoy local artwork at 'The Captured Palate'
This art exhibition, curated by Leonie King of Oranmore Castle, will feature works of artists and painters from the village.
Friday, 11 May – Sunday, 13 May // Armorica Restaurant
2. Make your own Darkness into Light lantern 
If you're taking part in the Darkness Into Light walk on Saturday, these two workshops on Friday are a great opportunity to get ready for it, free of charge. Create your own lantern to bring along with you at the morning workshop (10am) or afternoon workshop (3:00pm).
Friday, 11 May // Toudleloo Creativity Lab
3. Dust off your records for UNBOXED
Remember your favourite vinyls, maybe collecting dust in a back room somewhere? Dust them off and bring them out into the light for a spin and a listen. Enjoy three hours of vinyl music, provided by the community of Oranmore. The night will also serve as a fundraiser to keep community cultural events like the Arts Festival ticking over!
Friday, 11 May // The Porterhouse
4. Experience a different side of the Atlantic coast through photos
Brazco Coffee Academy will host a photography exhibition from Tom Szumski. Most of his photographs have been taken over a period of ten years, while on sea surveys, and explore the beauty of Irish landscape and the dignity of the Atlantic.
Friday, 11 May – Sunday, 13 May // Brazco Coffee Academy @ Carraig Lair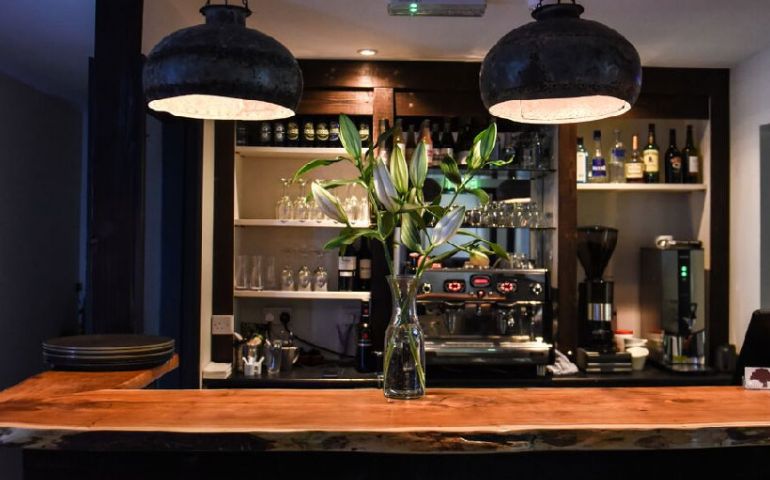 5. Enjoy a four-course dinner and wine pairing
A representative from Plaimont vineyards will guide you through a number of wines produced in the south of France, paired with a delicious four-course meal from Oranmore's Armorica.
Friday, 11 May // Armorica Restaurant 
6. Watch an enormous cake build
It's like next-level Great British Bake Off. Two local confectioners will be building an absolutely enormous cake, starting from scratch — and you can watch them do it over the course of two days. At the end, they may even let you taste it!
Saturday, 12 May – Sunday, 13 May // Brazco Coffee Academy @ Carraig Lair
7. Learn something new about Oranmore
The Oranmore Heritage Group have just launched their Heritage Walking Trail. Head along for a guided walk and discover the hidden meanings and lost treasures of old Oranmore.
Friday, 11 May through Sunday, 13 May // from outside Oranmore Library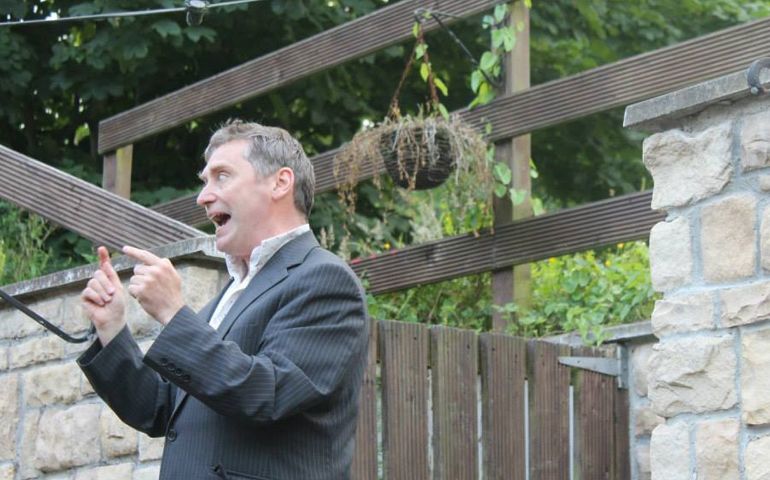 8. Take the kids to hear some West of Ireland folk tales
The renowned Rab Fulton will be telling some of the West of Ireland's best folktales, full of immortals, fairies, fantastical creatures, witches, skeletons and spirits. The stories for the day have been especially selected for an audience aged 7 to 11 years old.
Saturday, 12 May // Oranmore Library
9. Sit back and relax with a bit of jazz
Ko Ko Ensemble-named after Charlie Parker's tune, this Galway based trio takes the best of traditional jazz, bebop and bossanova standards to give them a little of modern touch. In the comfortable rustic surrounds of Armorica, maybe with a glass of wine in hand, there's no better way to spend a Saturday afternoon!
Saturday, 12 May // Armorica Restaurant
 
10. Join Woolly the Sheep on his epic quest
Suitable for ages 4+, this 45-minute performance of puppetry and woolly bravery will have young audiences hooked! Woolly is the first sheep that dares to try to find out what happens to her wool once she's been sheared. It's a quest full of danger and adventure! There are two shows: 12:30pm and 2:30pm.

Saturday, 12 May // Keane's Bar

There will be plenty more events happening. To get the full programme, head to OranmoreArtsFestival.ie!